Celebrate The Kentucky Derby Like A Local
Like most of folks in the Northern Hemisphere we're patiently waiting for spring to really arrive. This winter seems to dragged on and on and on. Even this week there were snow flurries in downtown Chicago. The poor blooming trees and plants just don't know what do.
Whether or not the weather cooperates we want to celebrate spring – and soon. And, what better harbinger of spring than the Kentucky Derby? Even if you can't make it to Louisville for the actual Derby on May 2nd, we've got some great tips from our friends at Old Forester who reached out to Derby locals via social media to get their input on how to celebrate the Kentucky Derby like a local wherever you may be.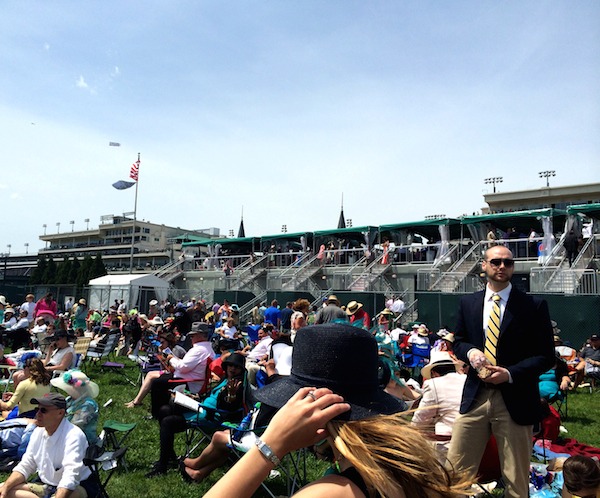 Where to watch the Kentucky Derby?
The best spots at the Derby are on the second floor, clubhouse on the first turn or the backstretch up against the fence. If you're at home get the best seat you can in front of the big screen TV.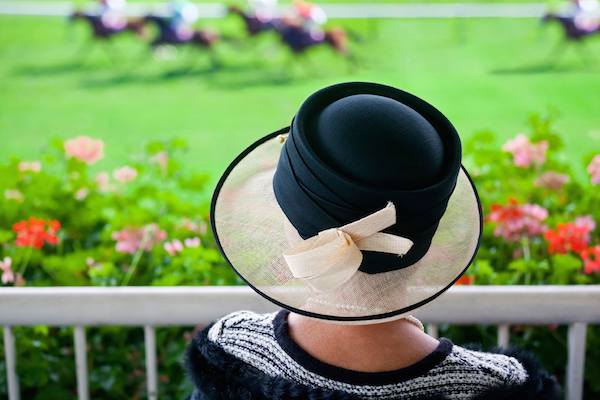 You're Wearing What?
The perfect accompaniment for the Derby is a perfect hat. It should feature a wide brim to keep the sun off your delicate face and should include stylish yet simple adornments. Derby hats are have a long tradition and are an entertaining event all by themselves.
If you're actually at the Derby you'll want to dress in layers so you're prepared for whatever weather happens that day. Also bring your sunscreen, sunglasses and lip balm.
Most importantly, don't show up underdressed. Wearing sneakers and no hat will likely get you booted off the invitation list next year.
Betting Strategy
Do all your research and get your bets in early. That way you can relax and enjoy the festivities. We love picking horses by their cute little names. My aunt watched the horses before the race and whoever dropped a "load" right before the race got the nod. Checking out the horses is a great way to see how they're feeling that day. And, they're such beautiful animals!
What to eat?
Our favorite part! Go with the classic burgoo southern spicy stew, hot brown sandwich and the big finish, Derby Pie typically made with chocolate and pecans or walnuts.
If you want to make things a bit simpler, fire up the grill and make some tasty burgers, hot dogs and ribs.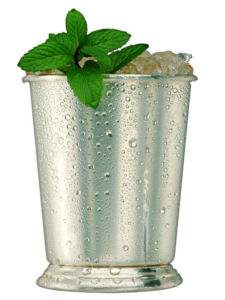 What to drink?
Mint Juleps, of course! Churchill Downs serves nearly 120,000 mint juleps over the two-day period of Kentucky Oaks and Kentucky Derby, and the Old Forester Mint Julep will be the "Official Drink" served onsite at the track.
To get it perfect every time and without a fuss, try the new Old Forester Mint Julep, a 60-proof ready to serve cocktail using Old Forester Straight Bourbon Whisky. It's sold in 36 markets across the U.S. in a one-liter commemorative Derby-themed bottle. Suggested retail price is $24.99. The ready-to-serve cocktail lets you prepare a perfect Mint Julep in 10-seconds. Just unscrew the bottle and pour over crushed ice. Even a novice bartender can manage that!
Make your home party an authentic Derby party knowing you're drinking the same product that will be served to race fans at the track on Derby Day.
We'd like to thank Old Forester for providing us with a sample of the Old Forester Mint Julep ready-to-drink cocktail, great photos and fun tips on how to enjoy the Kentucky Derby like a local. We were not compensated for this review and all opinions are our own.
THE QUICK BITE: Learn how to celebrate the Kentucky Derby like a local with some fun tips and recommendations and enjoy an easy to make Old Forester Mint Julep ready-to-drink cocktail wherever you are.