Food Travel is here to stay. Every day another report is published on how many people enjoy traveling to new places and experiencing the culture through diverse culinary discoveries.
As Food Travelists,  we love to explore the local markets when we're traveling. It's the perfect opportunity to learn more about the foods, spices, and people of the place you're visiting. We highly recommend that you check out a local market wherever you are visiting, be it near or far. Walk around, see and smell everything before choosing your favorites. As an added bonus, it's a great exercise to help work off the calories from all that yummy food you're about to experience.
While we can only scratch the surface, here's a quick tour of some of the top world food travel markets we have visited.
Top Food Markets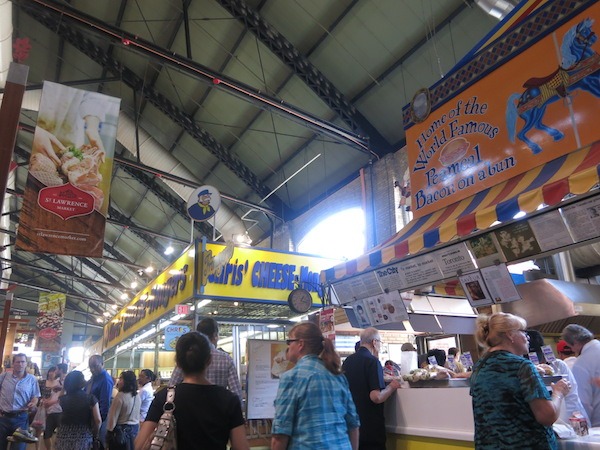 St. Lawrence Market, Toronto, Canada
Home of the world-famous Peameal Bacon Sandwich, amazing seafood, a fully stocked mustard hut, and a whole lot more.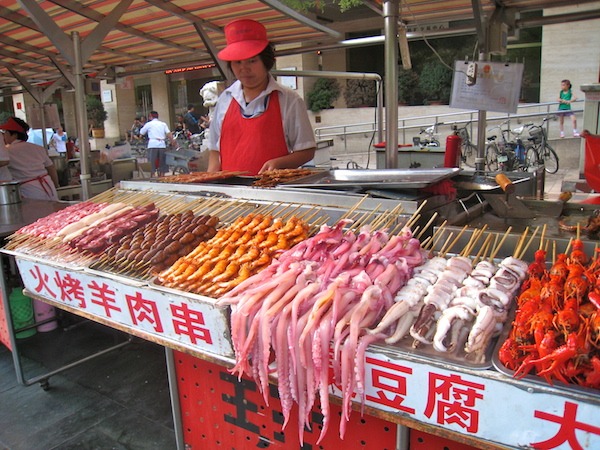 Donghuamen Night Market, Beijing, China
Anybody who's been to China has a picture of some huge creepy-crawler or odd sea creature on a stick. It's a definite must-see while visiting Beijing.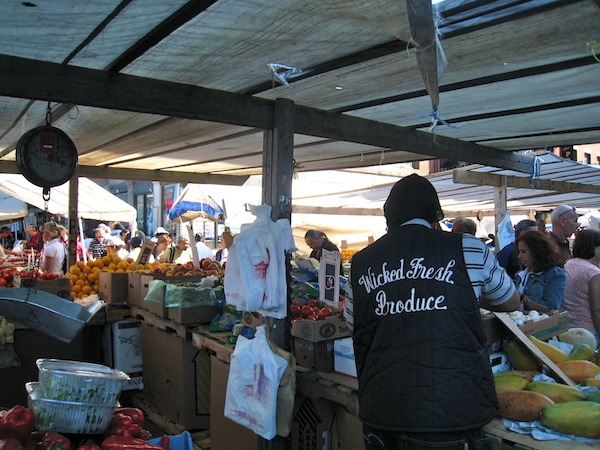 Quincy Market in Boston
If you want to experience the heart of Boston, don't miss this stop. Whether you love seafood, fresh produce or just people watching it's a wicked good time.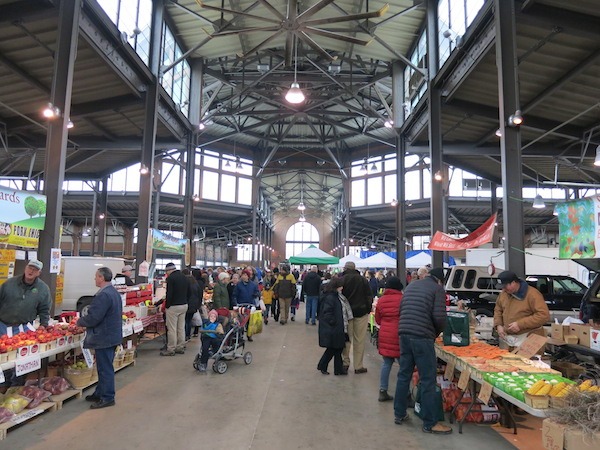 Detroit Eastern Market
Open all year round this downtown market brings the local farmers into the big D. Terrific assortment of fresh produce as well as food trucks, local restaurants, and shops nearby.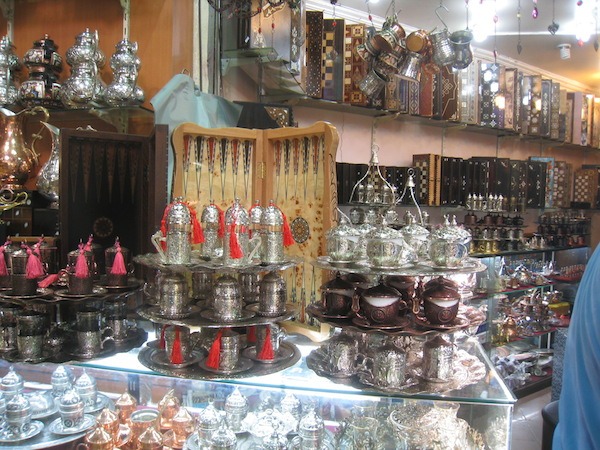 Istanbul Grand Bazaar
Not officially a "food" market it's the granddaddy of markets. There are spices, teas and plenty of goodies available. We bought a lovely Turkish tea set at the Grand Bazaar and it's fun to watch people delivering tea to shopkeepers throughout. If you're lucky they might ask you to join them for a glass of tea while you negotiate.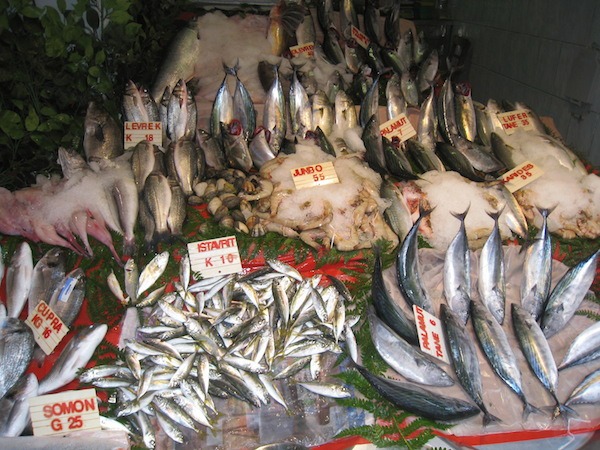 We had to include another shout-out to Istanbul for the local markets throughout the city. Fresh fish is plentiful. Don't miss the Spice Market as well. Istanbul is definitely one on top of the world food travel markets.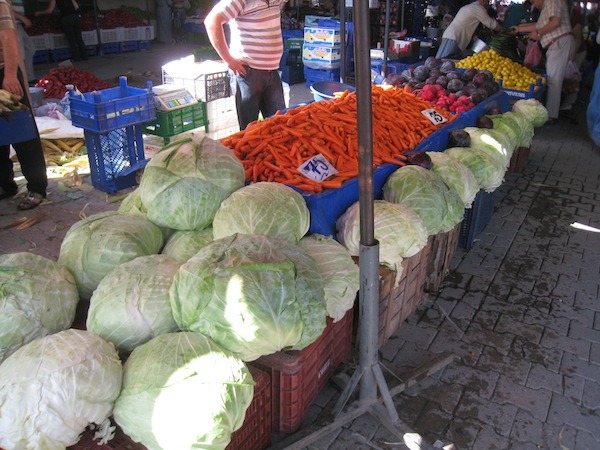 Urgup Saturday Market in Cappadocia, Turkey
This market wins the award for the LARGEST produce we've ever seen. Cappadocia has some of the most fertile soil in the world because of the volcanic soil and it shows! The cabbages are way bigger than your head.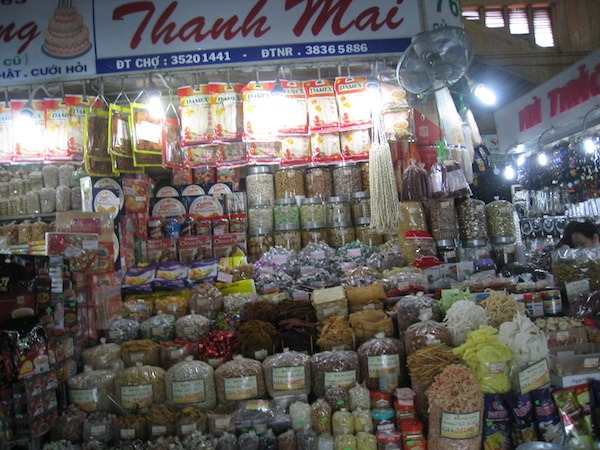 Cho Ben Thanh Market in Ho Chi Minh City, Vietnam
This huge market is a combination of food, spices and everything else! Be prepared. These vendors are pros and see a tourist coming a mile away. Have fun, but be sure to negotiate everything.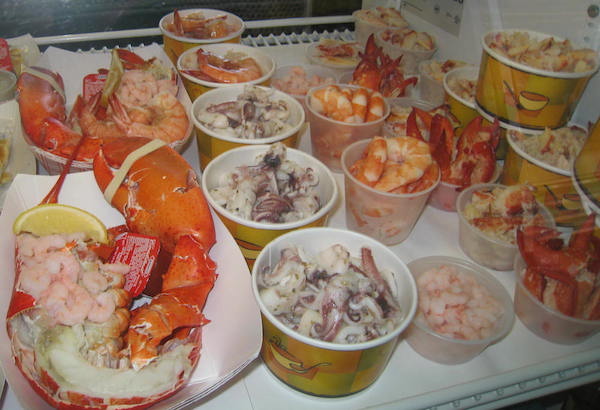 Fisherman's Wharf and Embarcadero in San Francisco, California
Wear your walking shoes and hit the waterfront in San Francisco. Rice-A-Roni may be the San Francisco treat, but it's got nothing on these blocks and blocks of food lovers' paradise. All the seafood, bakeries, chocolate and cocktails you could want. Make a day of it and enjoy it all.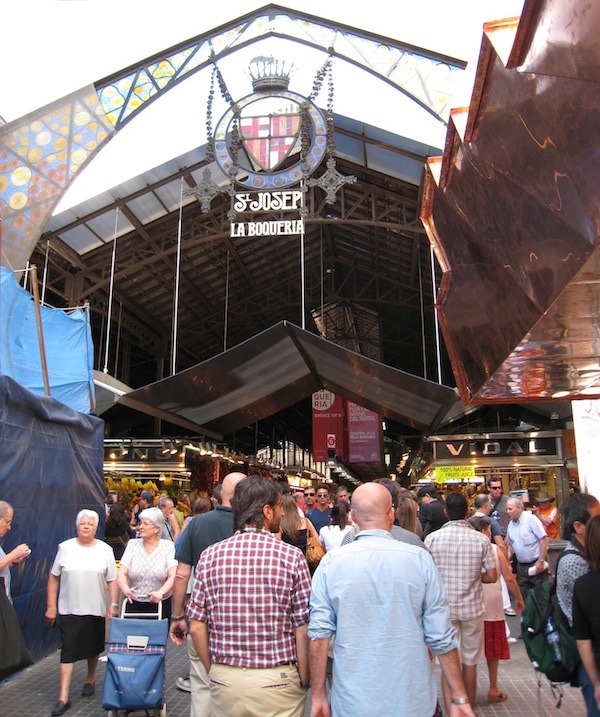 Mercat de Sant Josep de la Boqueria, in Barcelona
One of the top food travel destinations in Barcelona, this market located on La Rambla is everything they say it is and much, much more. Wander around and see everything before making your choices or simply eat in the market at one of the many tapas stands.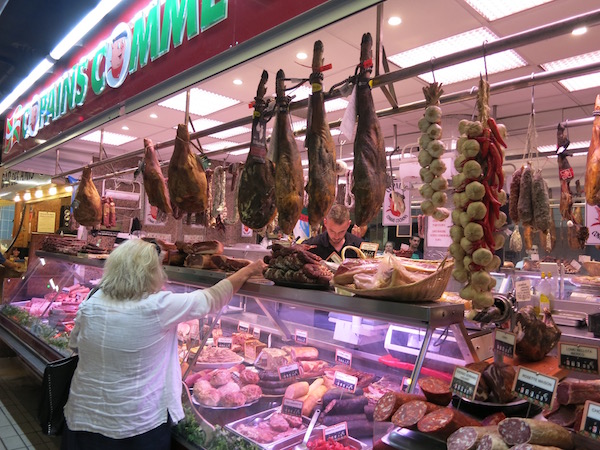 Victor Hugo Market in Toulouse, France
If you're in Toulouse and looking to create a perfect picnic basket or grab a quick snack this market is for you. You'll find wonderful French cheeses, sausages, bread and unique fruits from the region. It's a big one and you'll want to check out every corner.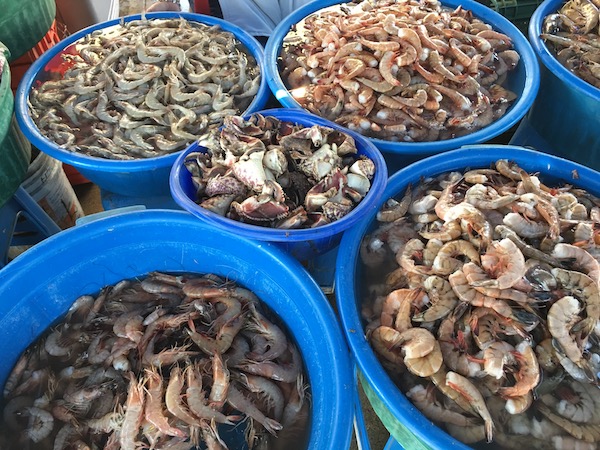 Mazatlan Seafood Market
There are many fresh markets in Mazatlan, Mexican. Of course, there are, this is region supplies most of the seafood and produce for the entire country! Just don't miss the seafood market where you can get fresh shrimp, oysters, and more just by strolling down the street. We sampled some oysters that were just taken out of the Pacific. Just doesn't get any fresher or better than that.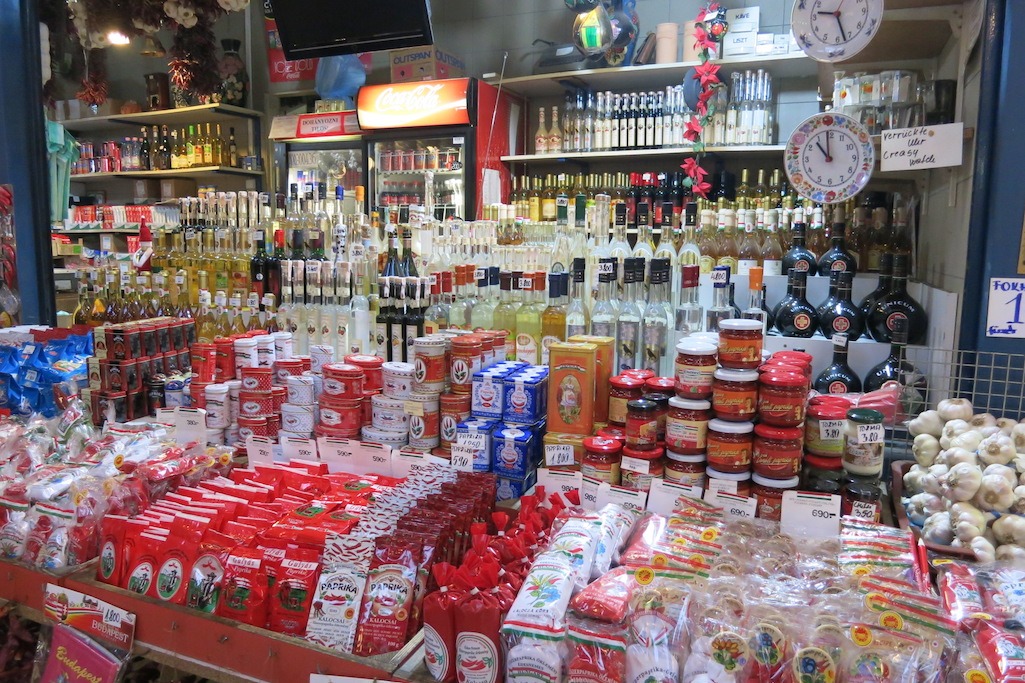 Central Hall Market in Budapest
We were lucky to be able to tour Budapest while on a Viking Cruise. It was in the winter being able to check out all the local goodies indoors was a real treat. This market not only had fresh food you would expect like fruits, meats, veggies but also loads of packaged goods that made perfect gifts for folks back home.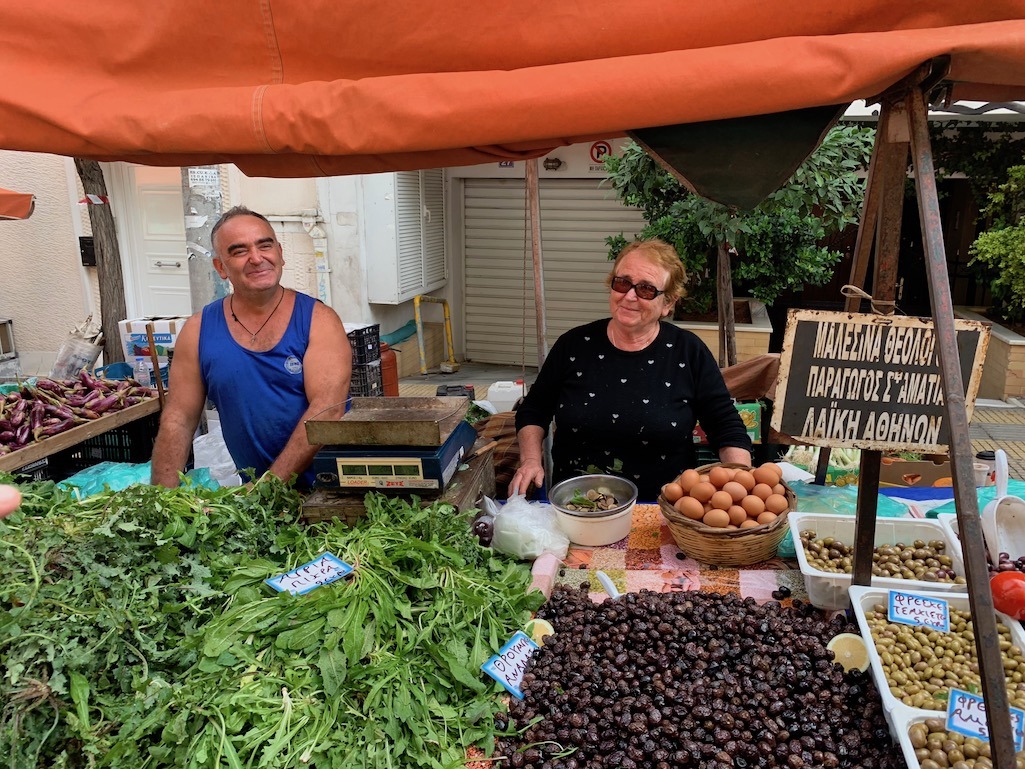 Farmers Markets in Athens
There are many, many food markets in Athens, Greece. Be sure to check on the schedules and places where they are when you visit. Leave plenty of time to stroll the markets talking to vendors and sampling their wares. You'll find a wonderful selection of olives, oils, fruits, vegetables, and nuts. Some things you won't find anywhere else. We bought the best pistachios with a pink tint on the inside that were different and delicious.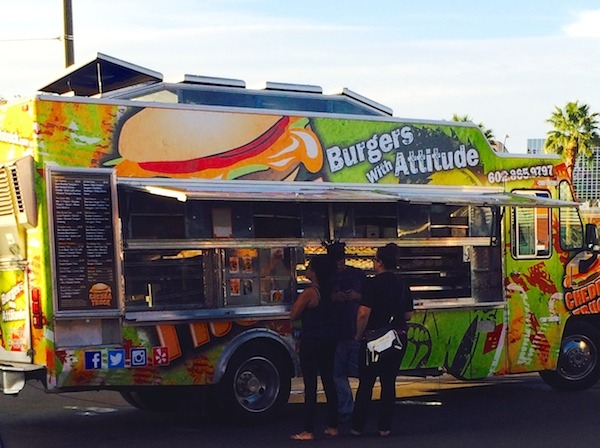 Phoenix Open Air Public Market
Available year-round this open-air market is a downtown hot spot for local small farmers and businesses. Go on Food Truck Friday for a great taste of the food in the area.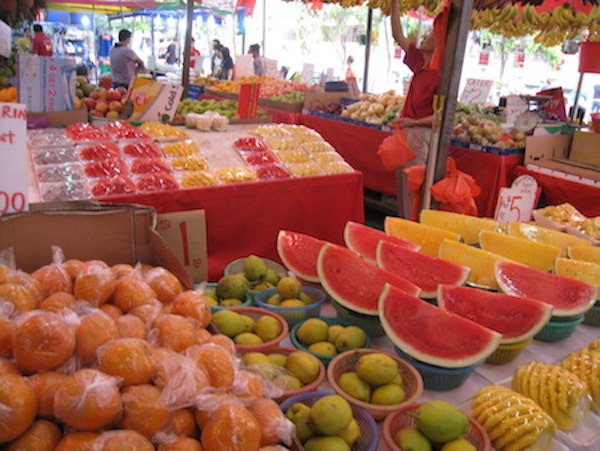 Bugis Street, Singapore
Well known for its markets and street food Bugis Street is one you won't want to miss. It boasts fresh produce, fish, spices and plenty of stands with every kind of food imaginable. When you need a food break there's shopping for clothes, souvenirs and more readily available too.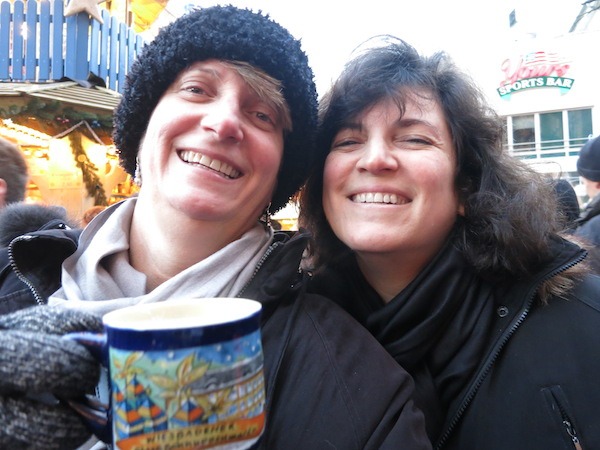 Any Christmas Market in Germany
We love Christkindlmarkets. The people, the food, the Gluwein is simply not to be missed. There are Christmas markets in many parts of Germany, so you can pick your territory and take the train to several different markets in a few days time.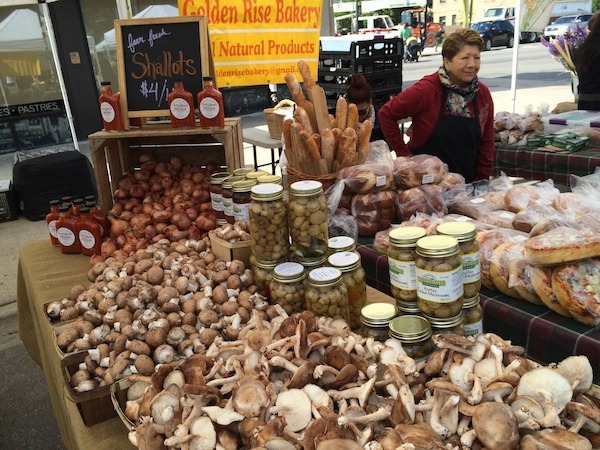 Logan Square Farmers Market in Chicago, Illinois
We'd be remiss if we left out our Chicago favorite. Logan Square Farmers Market brings the best local farmers and sustainable food producers from the region together for a food extravaganza. Held every Sunday from 10 am – 3 pm we think it's one of the very best markets in the city.
We hope you enjoyed our top food market list. We know there are many more so please share your favorites with us in the comments below.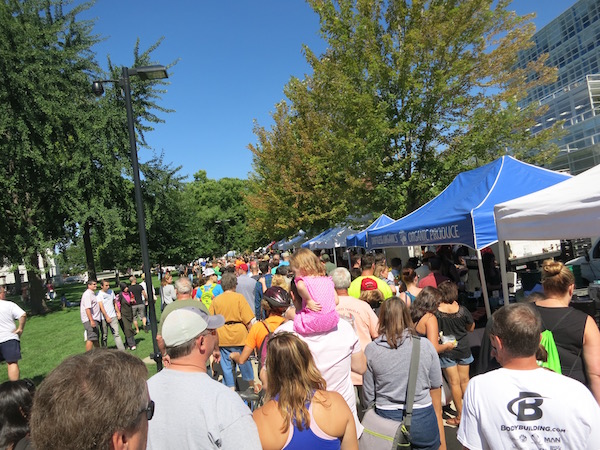 Dane County Farmers Market in Madison, Wisconsin
You know our new home town is going to have a kick-ass market. One of the largest in the United States in fact. Dan County Farmers Markets happens every Saturday spring through fall. Get there early for the best pick of fresh local produce and bakery items, and to beat the crowds. It gets busy but the good news is that these Wisconsin natives love to stroll this farmers markets that goes around the capital square. No pushing, no shoving, just smiles and a lot of no you go firsts make this a simply wonderful experience. It's just one of the reasons why we chose Madison as our home.
THE QUICK BITE: If you would love to eat your way around the world check out our round-up of the Top World Food Travel Markets. There's something for everyone.