Exploring the Romantic Danube on Viking River Cruises
Too early to start thinking about Christmas Markets on Viking River Cruises? Nope. We never stop thinking about all the fun Christmas Markets we've been to. Somehow all the sales screaming "Christmas in July" make us think about Christmas Markets.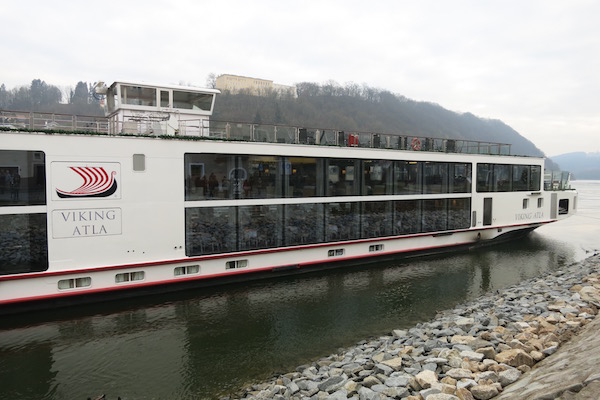 Last December we were the guests of Viking River Cruises on their Romantic Danube river cruise. We were not financially compensated and all opinions are our own on our cruise.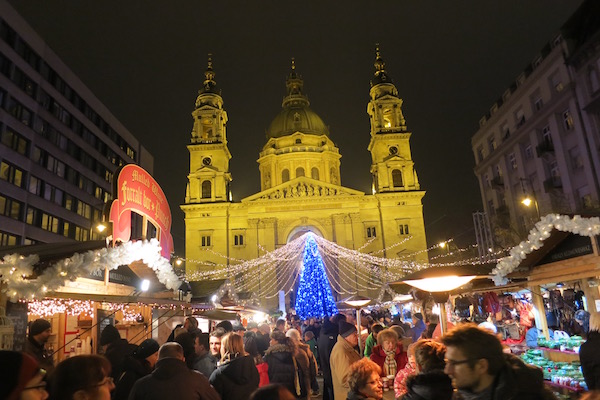 This 8-day journey itinerary included stops at Nuremberg, Regensburg and Passau in Germany, Melk & Vienna in Austria, and Budapest in Hungary. We loved this schedule as it included stops in large and small cities. It also added a new country to our list of must-travel-to spots: Hungary.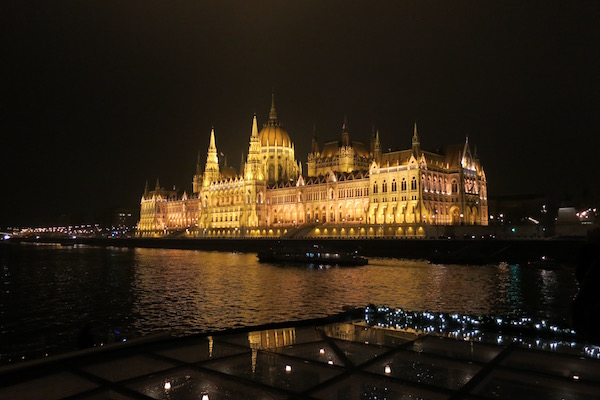 When considering a river cruise it's important to know that Viking River Cruises is what they call "the thinking person's cruise" and we would agree. They understand that people like us travel to learn and understand other cultures. And many times we do that through the food. They showcase the foods and wines of each country on the ship and provide terrific recommendations on where to eat when you're off the ship. Viking offers many cruises to choose from. From a 15 day Viking Grand European tour to cruises down the Nile in Egypt. If you're yearning to explore a new destination on a ship Viking will have one sure to fit your needs.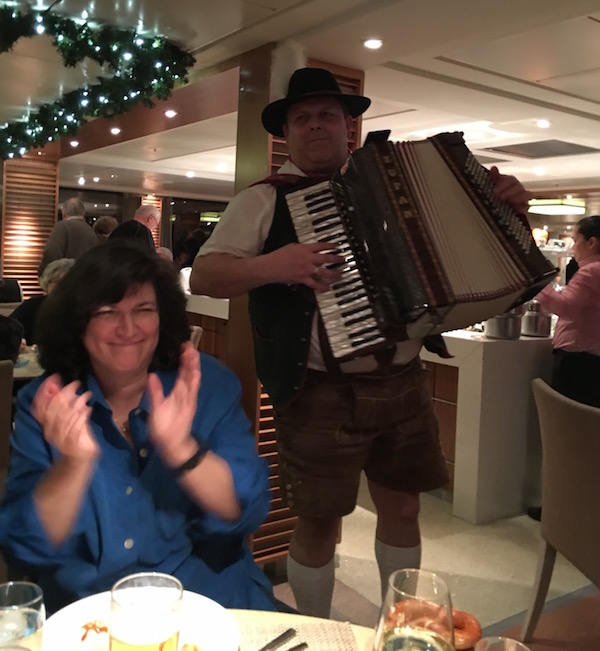 Cultural Experiences
Viking also offers daily programs that bring the local cultures you're visiting to life. Whether it be deep dives into each destination, local musicians entertaining with shows onboard or the very well-curated shore excursions, both included or optional, they have it all covered. They even had a few surprises along the way – opera singers performing Mozart and Verdi one evening and a Sound of Music Singalong another night had me grinning from ear-to-ear. The hills are alive…don't get me started!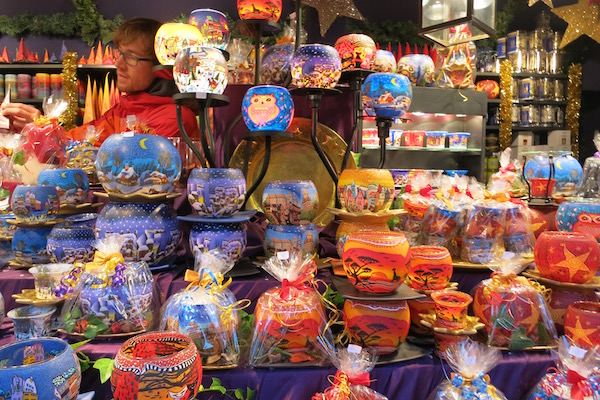 The small ships get you very close to unique destinations. Each ship is elegantly appointed and very comfortable. If you've done an ocean cruise on a big cruise line you'll be happily surprised by the size of the staterooms on the Viking River Cruises ships – especially the bathrooms, which are spacious and smartly designed. It's really more like staying on a floating four-star hotel. The bonus is that you have to just unpack once!
The Viking Inclusive Value
One of the best value propositions of the Viking River Cruises is that everything is included in the price of your cruise from your initial transfer from the airport to the boat all the way to your final transfer back to the airport at the end. All meals onboard the ship, wine, beer and sodas with lunch and dinner, specialty coffees and teas available 24 hours a day, bottled water replenished daily, a shore excursion at each port of call escorted by a professional local guide, internet/Wi-Fi, in-room infotainment with movies on demand, plus CNN, CNBC, Nat Geo and more for those who want to stay in touch with the world.
The only thing you'll want to bring money for is, if you choose, the optional beverage package that allows you to have drinks at times other than with meals and your own shopping and tipping the staff at the end of the cruise. Even the tipping is made easy as you can add any tips you'd like to leave on your credit card.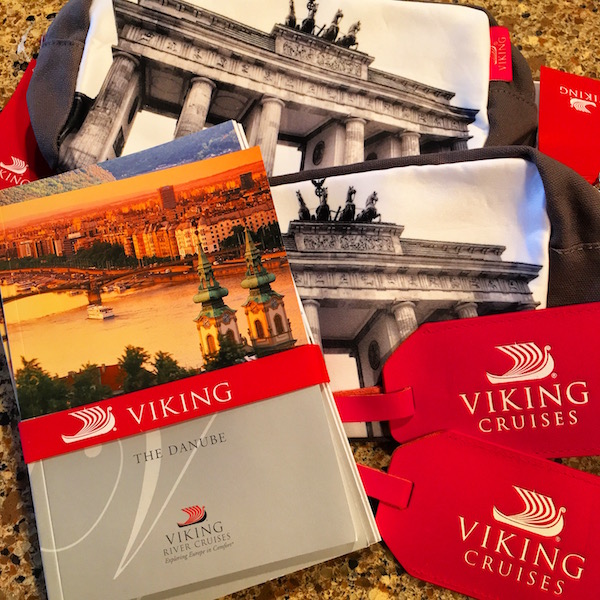 What To Expect
Weeks before the river cruise we received our itinerary and departure information. It included very detailed information on literally everything from A to Z and then some. Also in the package were Viking River cruise luggage tags, travel bags, a 100-page guide book on the Danube (the history is amazing – but we'll leave that for another time), that really whets your appetite for the journey ahead.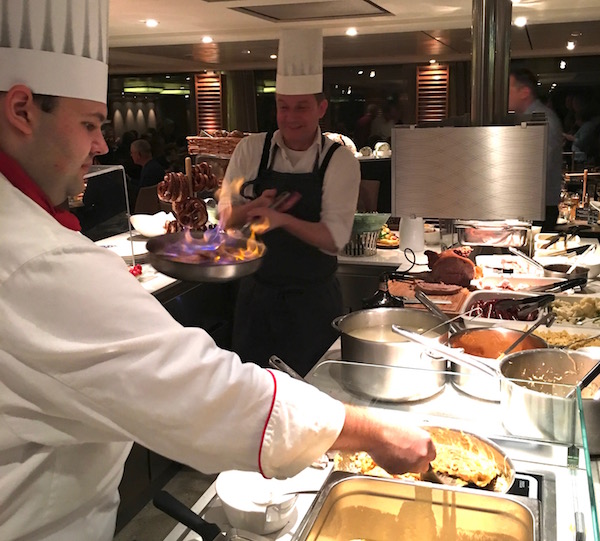 From the moment we embarked to the day we headed home the staff was friendly and extremely helpful. We admit that we can be a handful. We ask a million and one questions, and they took them all in stride smiling and were eager to help. The service is impeccable. When you leave your room in the morning your housekeeping person is there quickly to tidy up and get it fresh and shiny again. Several times I went back for something I forgot just minutes earlier and our housekeeper would be in there working away.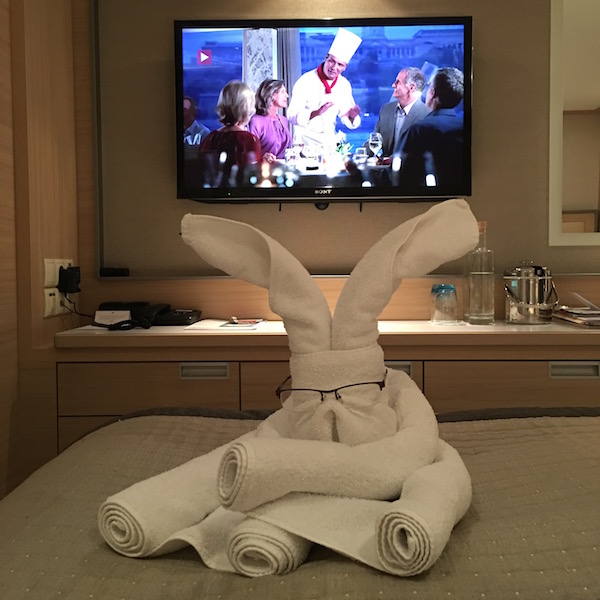 Have a Great Time!
There were nearly 200 people on board, which may seem like a lot but for the size of the ship, that's really not the case. It's actually a pretty good size crowd. Not too bad when waiting for shore excursions and dinner. We always found ourselves great seats and didn't feel rushed or pushed (I hate that).  Most of the passengers are well-traveled, relaxed and just want to have a good time. We were also surprised by the number of repeat customers on the ship. They offered a special repeat customers VIP reception, and I'd guess it well over 50% of the passengers were included, which is really a testimony about how well people like the river cruises and try new itineraries from Viking.
Since we were cruising during the holiday season there were many activities centered around Christmas. Gingerbread houses, cookie baking, singing carols, Christmas tree decorating and more, all available to anyone who wanted to join in the festivities.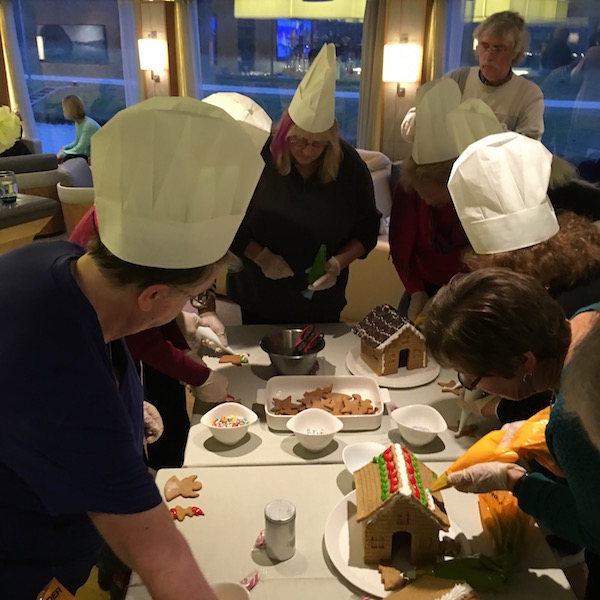 Every evening they offer a briefing on the next stop so you'll know what to expect when you arrive. This information is really helpful for those of us who like to do a bit of research and know what we've got ourselves into. You'll learn about the available excursions, both included and optional, as well as get a little more detail on the destination highlights.
When Do We Eat?
There are two choices for dining onboard. The Restaurant offers complete table service with full waitstaff and the Aquavit Terrace provides a more casual cafe style atmosphere. Both offer open seating – no reservations are required or accepted. You can dine with the same folks every day or meet new people at each meal. It's totally up to you.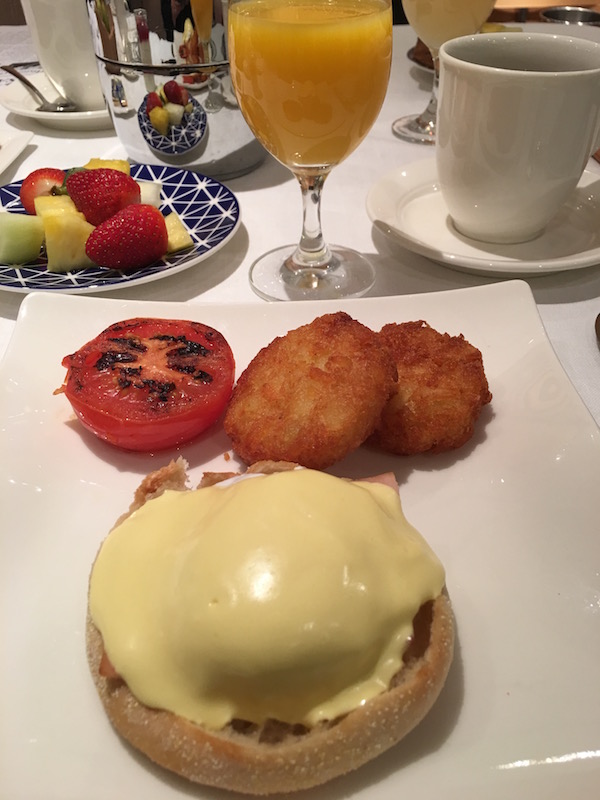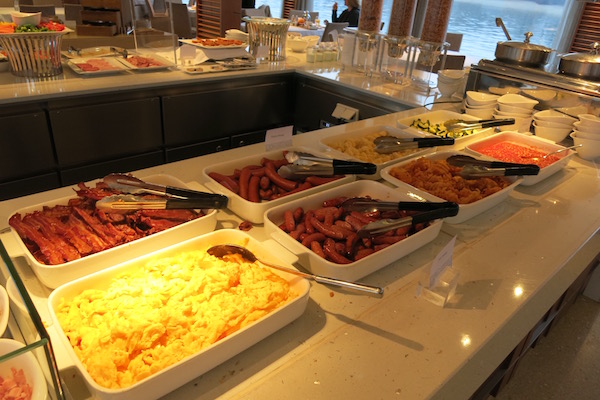 We especially enjoyed the breakfast buffet, which was full of fresh fruits, pastries, yogurts as well as custom made omelets. There was also a full a la carte menu to order from as well. I was partial to the Eggs Benedict. I loved that they gave you only one half of an English muffin with egg and Canadian bacon. That way I could enjoy some goodies from the buffet too! While you can always order more to satisfy your appetite, we found the portions on the ship to be perfect. Satisfying but not too large or overfilling, which we enjoyed.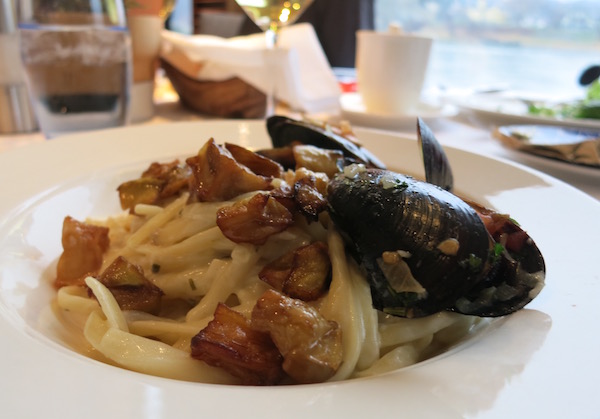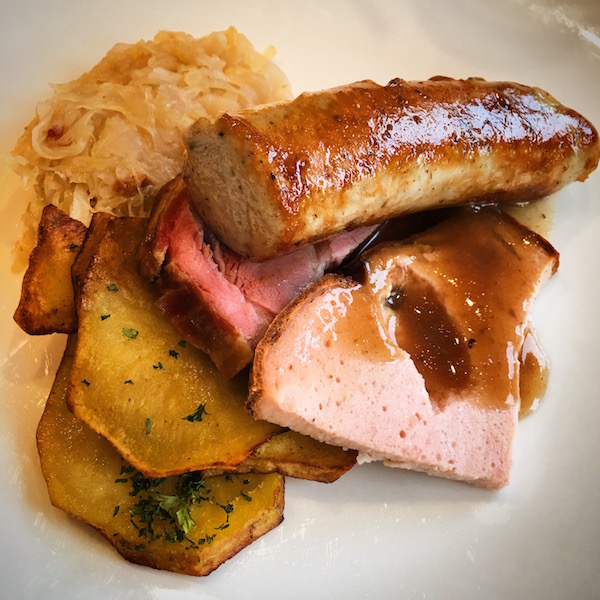 So Many Choices
Dinners also included an option of specialties from the regions we were passing through such as a Bavarian Sampler, Beef Goulash and more. There were many choices included on the menu. A beef, chicken, fish and vegetarian entree were also available at every dinner for those who wanted a simple or traditional meal. And, we were treated to a tour of the galley by the head chef, who showed us how the magic was made in feeding almost 200 people fresh and tasty food all at once. Really impressive!
If you'd like to read more about the food and galley preparation check out our post-Viking River Cruise Galley Miracles.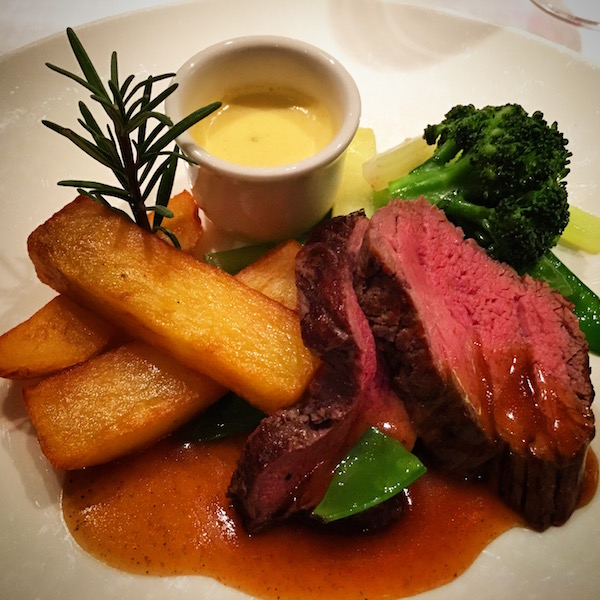 Ports of Call
As I mentioned earlier, the itinerary was really important to us. We wanted to see different countries and cities that were new for us and the Romantic Danube fit the bill. We also wanted to explore new Christmas Markets and this one took us to more of those than we expected. Each destination had many Christmas markets often in different parts of town.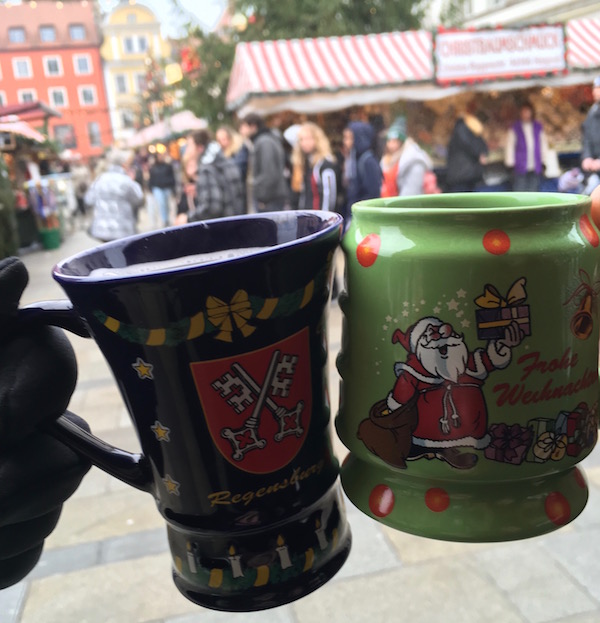 That meant plenty of gluhwein – hot mulled wine – and plenty of treats to taste! We collected the unique mugs at each market as souvenirs. It became a kind of a game for us to see if we could get to all the Christmas markets at each stop. Every Christmas market has its own special look and feel. And because they are an important part of the locals' holiday festivities, there were some subtle and not-so-subtle differences in the offerings and the people attending. We had a ball at each and every one.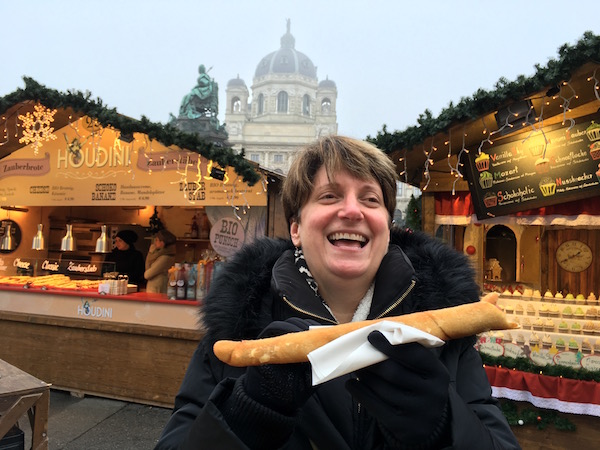 I loved returning to Vienna, which is one of my favorite destinations in Europe. We also enjoyed exploring cities that were new to us including Nuremberg, Regensburg, Passau, Melk, and Budapest. Each one had much to recommend it and we were glad that they were all included as stops along the route.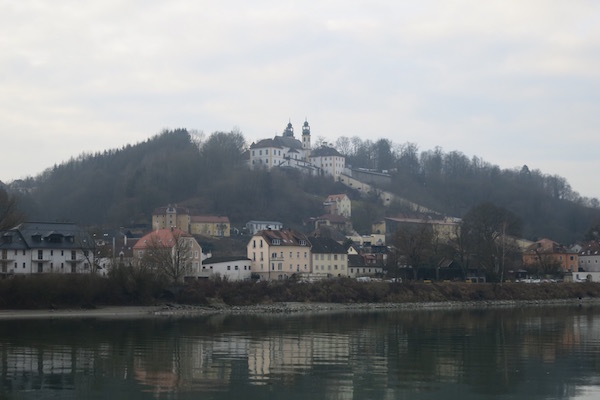 Viking River Cruises: The Bottom Line
All and all for us it was a whirlwind experience because we always have to see everything and taste everything. We left the boat at every port and didn't return until they were blowing the horn telling us to get on now or be left behind. We met some really interesting people from different locations and backgrounds. The one great common trait that all of us shared was a love of travel and discovery. We had terrific food both on and off the ship and had plenty of time to visited new places and try new food and drinks. And one of the advantages of the Viking River Cruises is that we were able to sleep in the same comfy bed every night.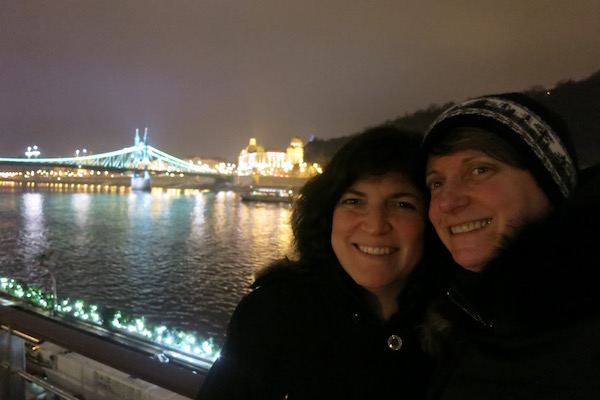 Viking River Cruises has many different itineraries to choose from in Germany, France, Portugal, Russia, Asia, and Egypt.  There's bound to be one that piques your interest. Check out all the details on their website vikingrivercruises.com. They frequently run promotions and specials so be sure to check the site often.
Have you ever taken a river cruise? Where would you like to go?
THE QUICK BITE: The Romantic Danube river cruise on Viking River Cruises lets you experience beautiful European scenery, delicious food & wonderful cultures all while unpacking only once.