Tasty Hard Rock Hotel in Las Vegas
Let's face it – Las Vegas is a sort of fantasyland for grownups. Hotels and services cater to just about every desire. But if you love music – especially rock music, the Hard Rock Hotel in Las Vegas stands alone. And more than that, for Food Travelists, it offers a great variety of dining options all in one place.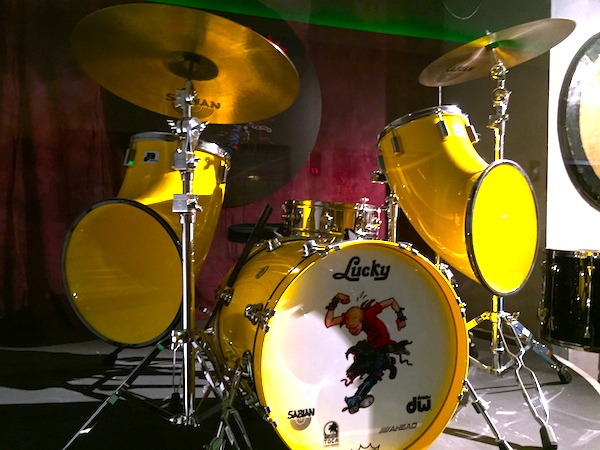 We'll start out with the obvious Hard Rock characteristic – music memorabilia. It's the bedrock of the Hard Rock empire. And, in this, the Hard Rock Hotel in Las Vegas doesn't disappoint. In fact, there are so many displays that you can spend several hours just strolling, looking in hallways, casinos, restaurants and everywhere to find something that makes your inner rocker smile. We especially liked the many drum sets on display and the  fun collections of photos and items from folks like Keith Richards, Steven Tyler and Heart.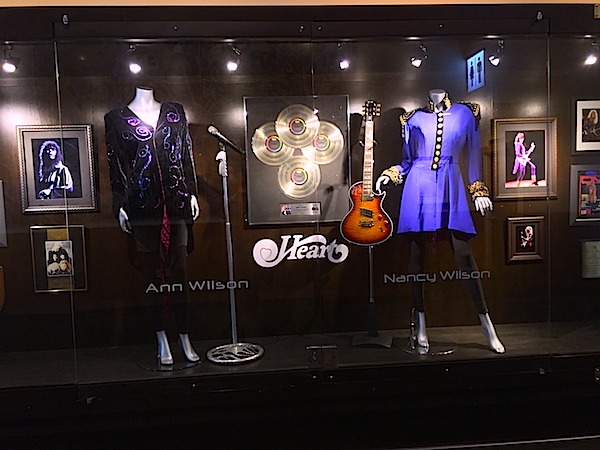 We stayed in the upscale HRH Tower part of the hotel, which offers suites and some VIP amenities.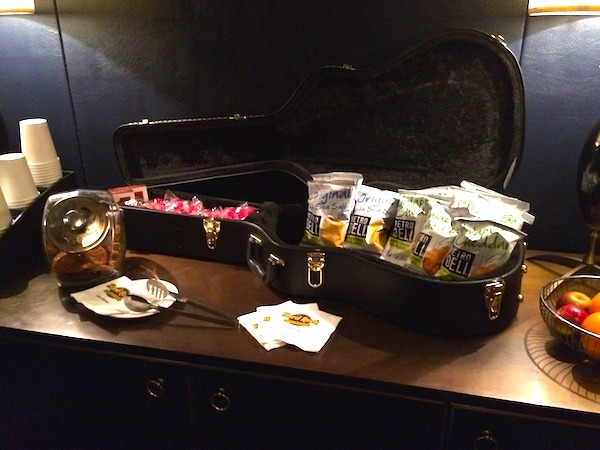 We had a central column that divided the sleeping area from the sitting area with a flatscreen television on each side. There was also a nice view of the rest of Vegas, especially at night.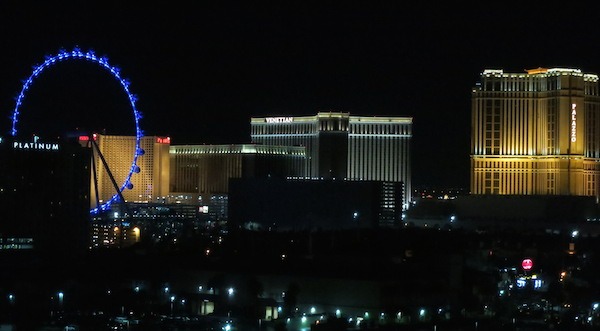 If you're there when the weather is nice, there are plenty of options to get outside, such as outdoor patio dining, several pools, bars, whirlpools and lounge chairs, suitably set out on one of several swimming areas with sandy beach settings. There are stages outside where concerts happen during the "Rehab" pool parties.
And for the indoor entertainment scene there are the Vanity and Body English nightclubs, concert venues Vinyl and The Joint as well as live bands for Friday Night at the Pool. Of course, for those who like to gamble, there's plenty of casino action.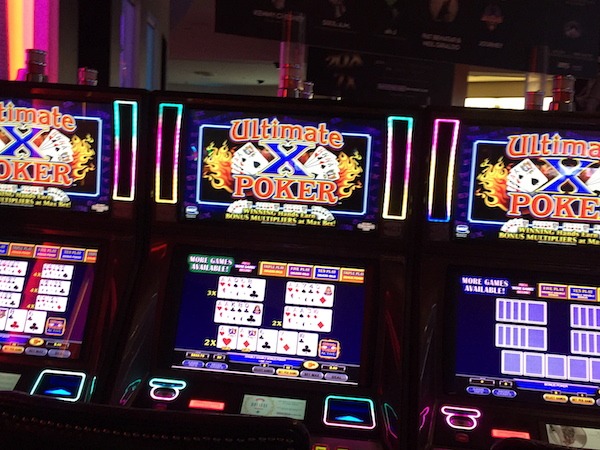 After a night of playing hard, you might feel like getting room service. Luckily, the Hard Rock delivers with an outstanding breakfast. Just about anything you want, delivered hot and tasty. We had a full blown eggs, sausage and bacon platter and tried their biscuits and sausage gravy. Everything was delicious.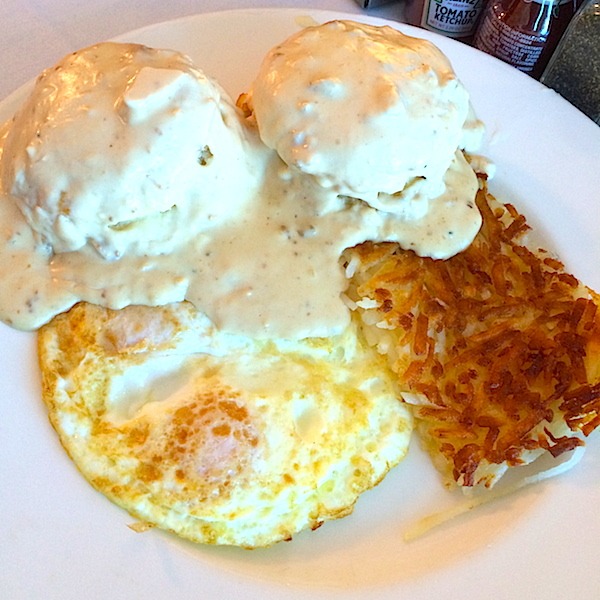 There's so much variety in the restaurants at the Hard Rock complex that we'd venture to say you can find just about anything that you've got a taste for there. We had to try a few for ourselves.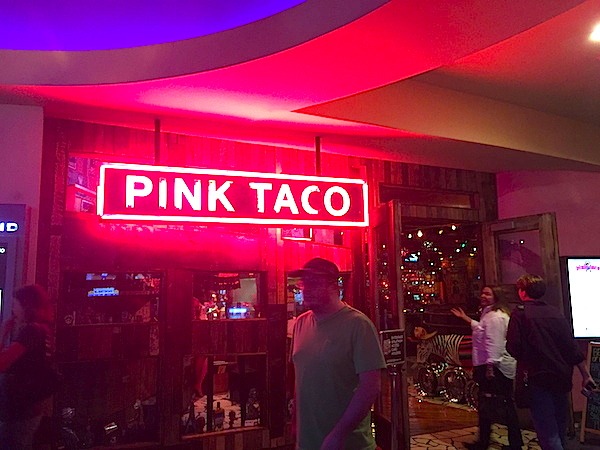 Our first stop was Pink Taco. We loved the entrance complete with sombrero donning zebra statue and pink neon sign. The scene was fun and the music lively. More importantly, the food was excellent. The emphasis is on fresh preparations, including handmade tortillas you can watch being prepared. We found all our favorites there from fajitas, tacos and tostadas to some specialties like honey-chipotle wings, sweet corn fritters and ceviche. For those who like the hot stuff, they even have an "Inferno" menu with such items as Diablo Nachos (made with scorpion chile cheese sauce and habanero beans). They have an extensive bar, as you would expect. And, we discovered that the margaritas were all too good.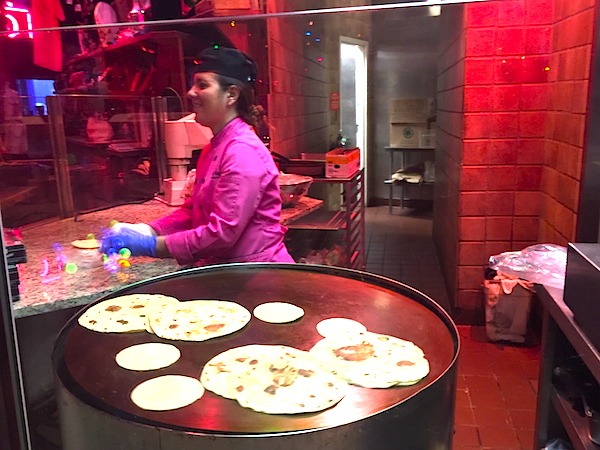 For something a little different we had lunch at Culinary Dropout, a "rebel" American  gastro-pub concept that also has locations in Arizona. The menu is varied as one would expect, from antipasti to sandwiches to entrees. We tried their beer battered fish & chips, which looked lovely and hearty on the plate.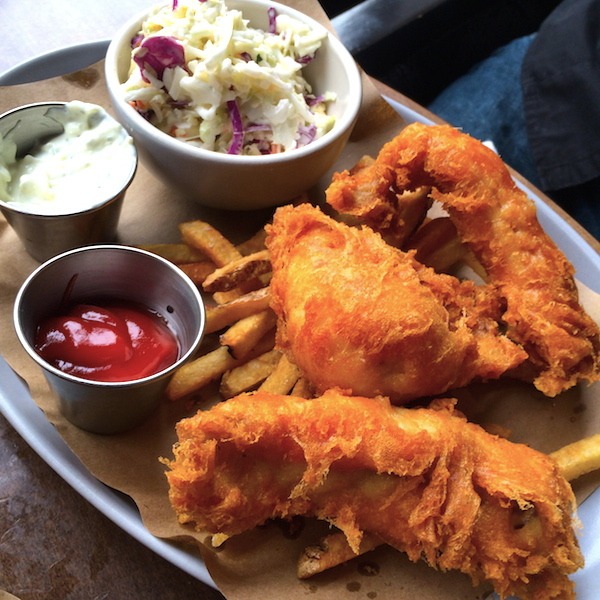 But the star of our meal was their rendition of house potato chips with famous onion dip. To call them addictive would be an understatement. Paired with a craft brew or clever cocktail and you're tummy will be happy for quite a while.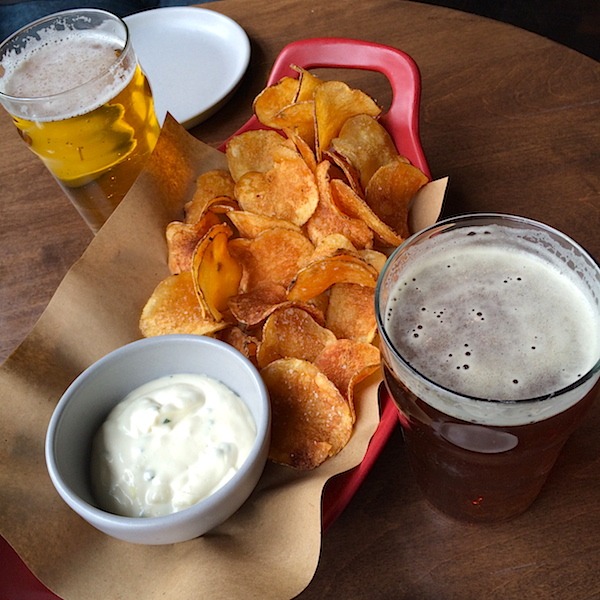 There are several other dining options to suit your mood.
If you're looking for an all-night diner, they've got that too, with Mr. Lucky's a decidedly retro feel and satisfying menu to match. Everything from spiked milkshakes to fried mac & cheese bites, chicken pot pie to spaghetti & meatballs, you'll find comfort food galore here. And, as would be fitting, you can order breakfast (and everything else) around the clock.
For something a little more high-end, it doesn't get much higher then Nobu. The classic Japanese flavors infused with South American and Western accents have enchanted chef Nobu Matsuhisa's devotees around the world.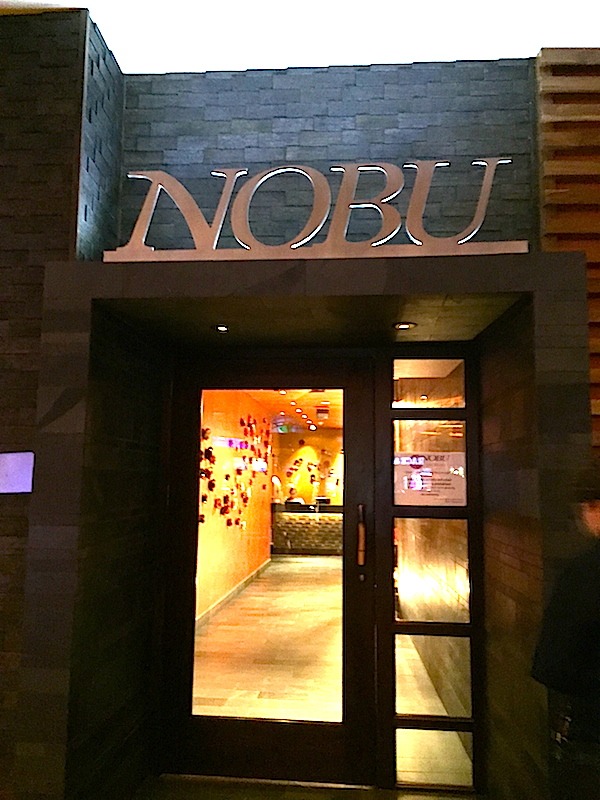 Fu (which means "luck") Asian Kitchen offers "Asian cuisine with attitude." There's a swagger to the fusion fair offering uniquely modern dishes as well as more traditional bites as well. And, should you get a yen for it, you can have in-room delivery as well.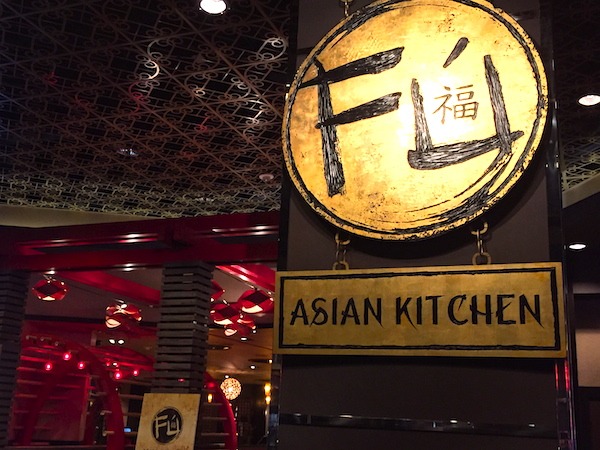 For meat and libations there's the classic 35 Steaks + Martinis. There's also a coffeehouse the offers Italian coffees, teas, smoothies, pastries and gelato, a juice bar and an express cafe for grab and go drinks and snacks.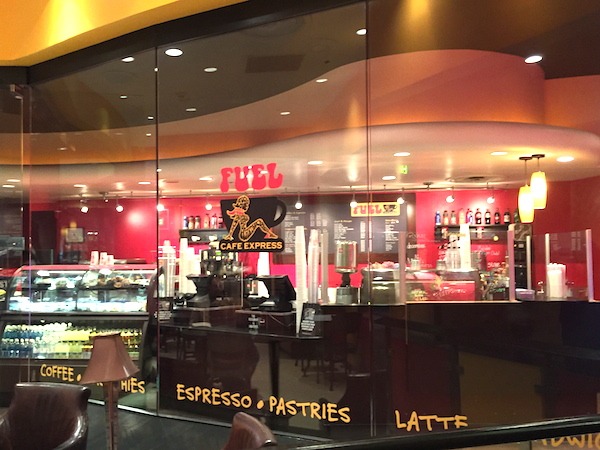 So, basically, you can find almost anything you would want at the Hard Rock Hotel. We're sure that's okay with them and it's just fine with us!
THE QUICK BITE:  If you're looking for a Las Vegas hotel with a little bit extra and a lot to offer from food to games and especially music, The Hard Rock Hotel HRH Tower is a good bet.