Crunchy Oven-Fried Chicken
We love the crispity crunchiness of fried chicken. That southern fried tradition is a part of the American food lexicon. But not all of our waistlines (or cholesterol levels) appreciate the finer points of deep fat fried foods. Lucky for you, we've made a recipe that give you all the crispity crunchiness you desire without the need for deep frying, or even pan frying. Our crunch fried chicken comes right from the oven! It's easy to make so you'll be able to enjoy it anytime you're in the mood for a satisfying, southern homestyle dinner – on the healthy side.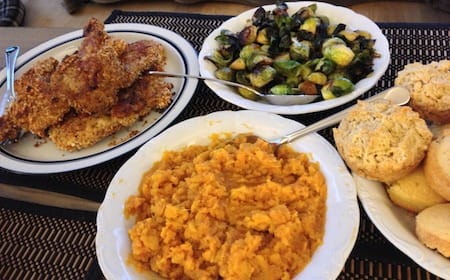 Crunchy Oven-Fried Chicken
Preheat your oven to 350℉.
Ingredients
3/4 cup crushed cornflakes or cornflake crumbs
3/4 cup Panko (Japanese style) breadcrumbs
1 teaspoon dried oregano
1 teaspoon dried basil
1 teaspoon granulated garlic
1/2 teaspoon kosher or sea salt
fresh ground pepper to taste
4 lightly beaten egg whites or 3/4 cup egg substitute

Chicken pieces as you choose, approximately 8-10 pieces 
(you can use boneless or bone-in, pieces you prefer – use skinless for extra calories/fat savings)

Directions
1. Place crushed cornflakes or crumbs and Panko crumbs,  in a shallow dish or cereal bowl.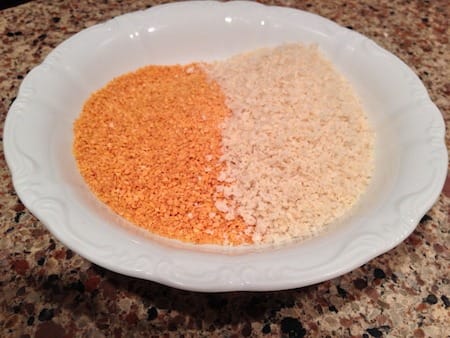 2. Add oregano, basil, granulated garlic, salt and pepper and mix all ingredients thoroughly.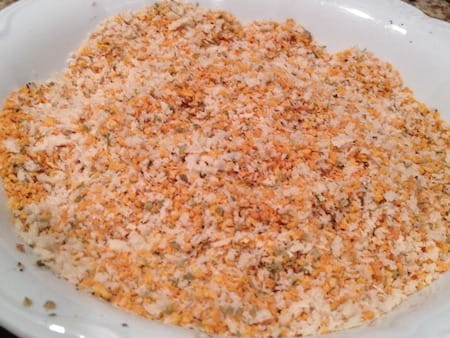 3. Pour egg substitute or lightly beat egg whites into another shallow dish or cereal bowl.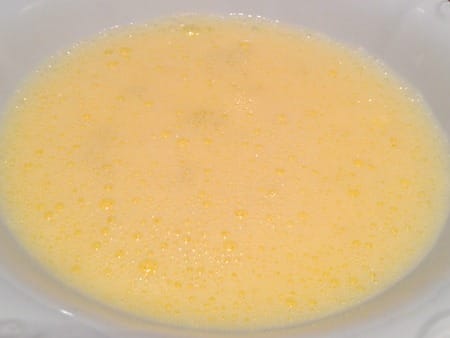 4. Spray a large baking pan or sheet with nonstick spray or lightly coat with safflower or canola oil.
5. Coat a chicken piece with egg substitute or egg white, then dredge with crumbs mixture to coat thoroughly.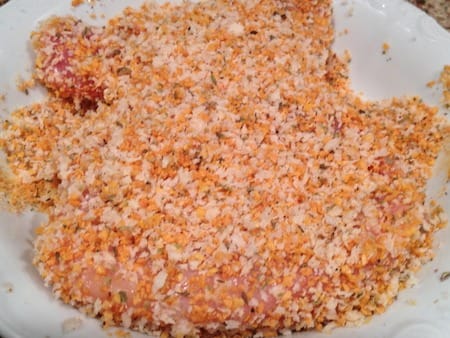 6. Place single layer in pan.
7. Repeat step 6. above until all pieces are coated.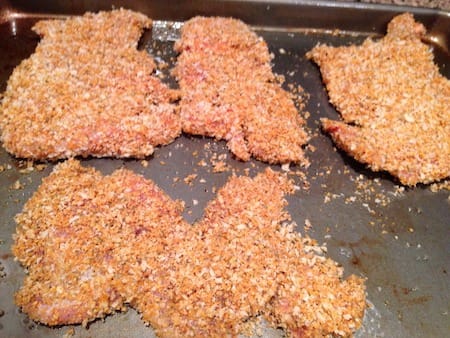 8. Bake in 350℉ oven for about 1 hour, turning 1/2 way through. Chicken is done if when poked with a toothpick or fork the juices are clear (not pink or red) and coating is golden brown and crispy.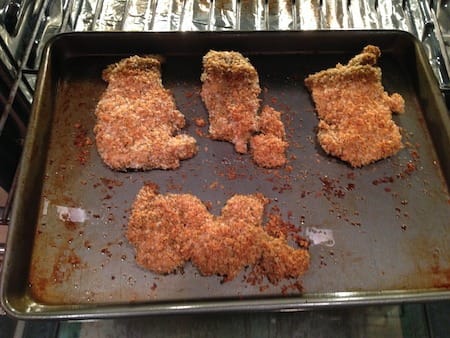 Note: If you prefer different or additional spices feel free to add them to the coating. Paprika, rosemary and thyme all work well too.
To add more fiber and vitamins to your meal, serve with mashed sweet potatoes instead of white potatoes. Add a leafy green salad green vegetable and biscuit or corn muffin for a complete meal.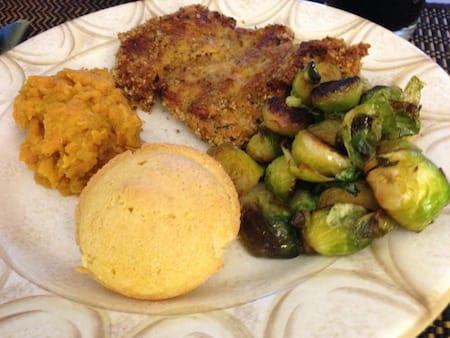 THE QUICK BITE: Southern fried chicken is part of the American food lexicon. But not all of our waistlines  appreciate deep fried foods. We've made a recipe that gives you all the crispity crunchiness  without deep frying.