Beautiful and Delicious Rawah Ranch
When this city girl was first approached to visit Rawah Ranch in Colorado I had to stop and think. Do I want to go to a ranch? Will I enjoy it? What will it be like? After taking a quick look at Rawah's website I thought to myself this will be a really unique experience. Let's go!
I don't know what comes to your mind when you think of a ranch. I thought of cowboys, horses and outdoor activities. You wouldn't be wrong with that assessment. But there's much more than that. I didn't realize I'd find gourmet food, complete relaxation and time to enjoy nature to its fullest.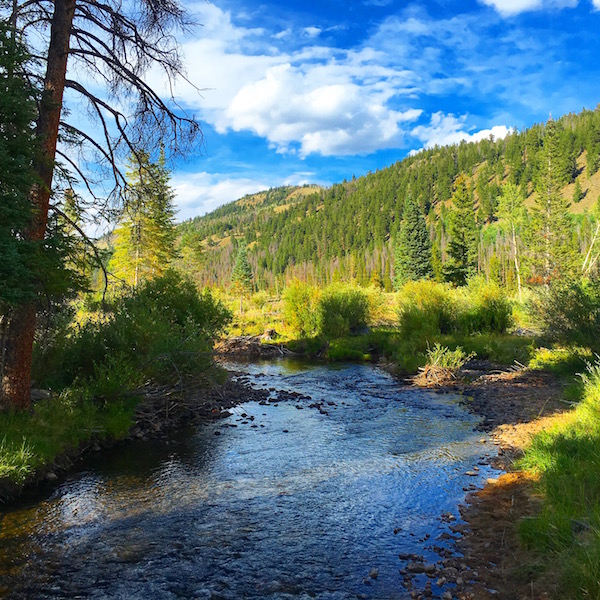 Rawah Ranch is located about thirty minutes south of the Wyoming border in Colorado. Rawah is the Ute Indian word for "abundance." The ranch is located in the Roosevelt National Forest. When the Wilderness Act passed in 1964, this area was preserved indefinitely. In 1948 Ralph Jordan established Rawah Ranch not as a cattle ranch but as a guest ranch with warm and comfortable accommodations. It was meant to be a place to have hearty, tasty meals and experience the beauty of the wilderness.
The ranch has been in existence for over 60 years and continues hosting guests from around the world with its warm comfort and natural beauty. It's open from the middle of May to the end of September.
The Journey
We drove to the ranch from Fort Collins, which took about 2 hours. The drive was really beautiful. Most of it was on a winding road that went along the Poudre River. We could see rafters navigating the rapids as we enjoyed our own scenic views. I grew up in the mostly flat state of Illinois, in the city of Chicago. Taking in the majestic mountains and natural beauty of Colorado was pure pleasure for this city girl.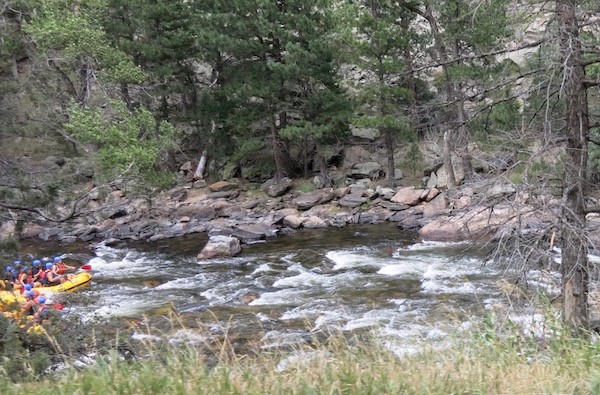 About 30 minutes from the ranch you get off the main road and really start to head into the wilderness. I have to admit I was a little unnerved when we lost our GPS and phone service. We truly were in the middle of nature.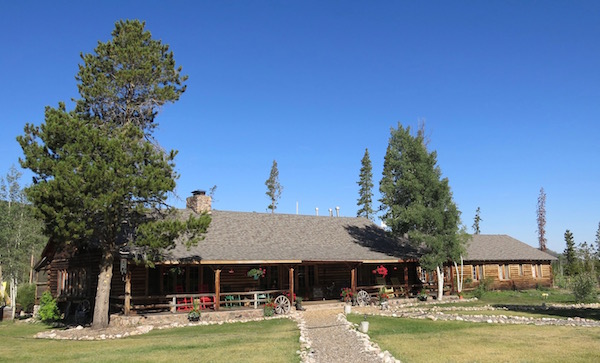 We were warmly greeted by the staff at Rawah Ranch when we arrived. Exploring the warm and inviting main lodge and dining room, we knew we'd be right at home when we spied the plate of freshly baked cookies set out for our enjoyment. Tim and Meg Dyer are the wonderfully kind and friendly caretakers on the ranch. They oversee the ranch and staff and make sure that your every need is met.  They welcome you to Rawah and instantly make you feel at home.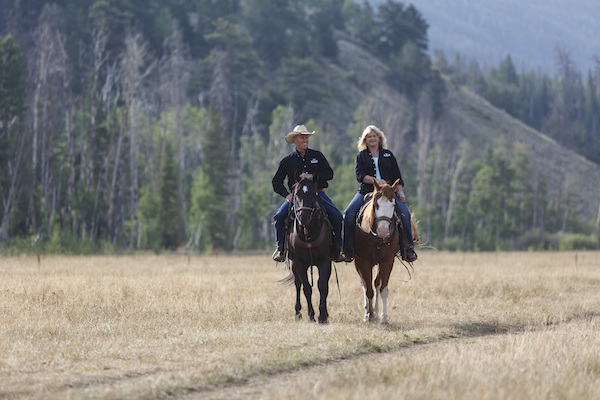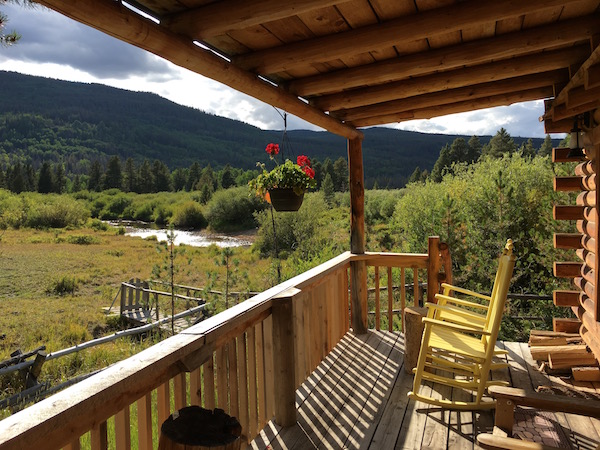 Our next stop was our cabin. We found our room beautifully decorated in ranch-chic and immediately checked out our back porch, which overlooked a pasture and the river that flows through the ranch property. Little did we know then how much we would come to fall in love with our views and all the critters we would see.
Where Are We?
There was something wrong. What was it? Do you hear that that? The only noises we heard were birds chirping and the gentle breeze blowing. No phones ringing. No emails buzzing. I was starting to feel something I hadn't felt in a long time. Relaxation, my long lost friend!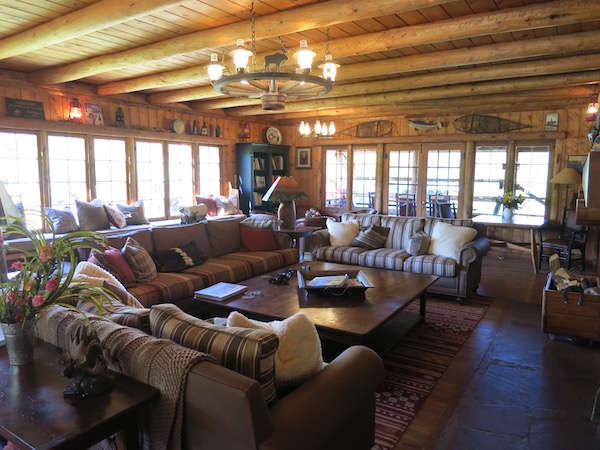 After a quick nap we headed back down to the lodge for dinner where we met the other folks that were staying at the ranch. Over our fun and casual meal of fajitas we listened to them share all about their visit. They were on their last evening and couldn't wait to tell us everything they did, how much they enjoyed their stay, and how they already looked forward to coming back again.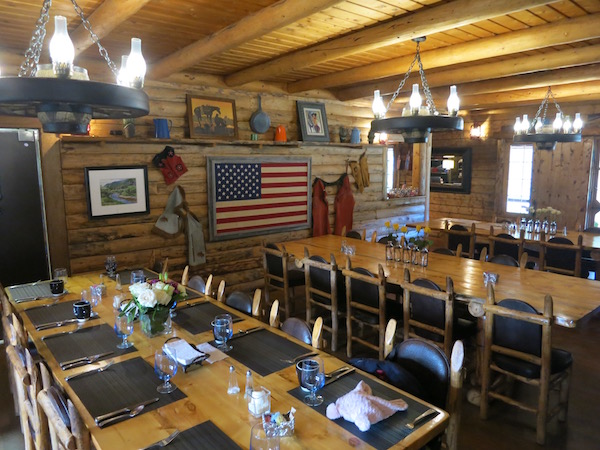 After spending just a few hours together we all became fast friends and congratulated ourselves on finding such a special place in the world.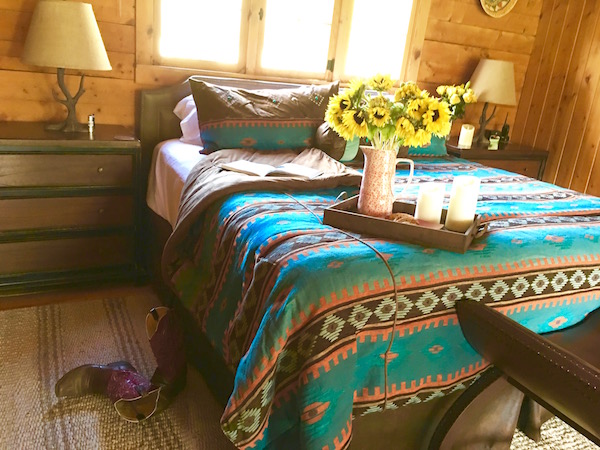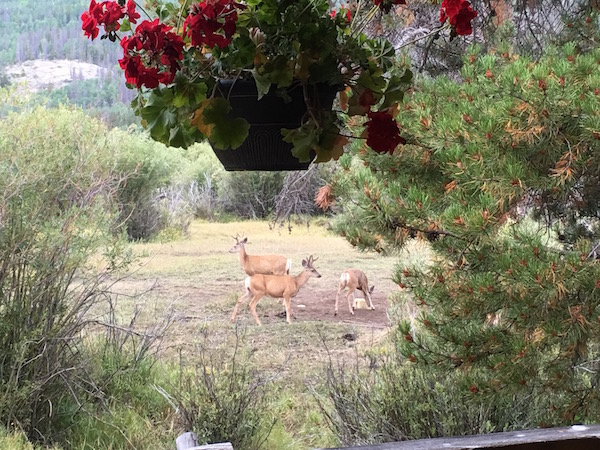 As dusk came upon the ranch we found ourselves wandering back to our cabin. We nestled into our warm cozy bed and fell sound asleep. The trickling in of the morning light had me wondering what surprises lay ahead for the day. I took a peek out the back window to find a family of deer enjoying the mineral lick behind our porch. I tiptoed over to wake up Diana so she could enjoy the view too. We watched silently as a family of deer enjoyed the morning and certainly lit up ours.
Nature In All Its Glory
We love nature and all the creatures that we get to experience in this big world. We feed our little bird friends at home and support many animal care shelters. But to be out in the wilderness, seeing the deer enjoying a leisurely morning in their own home was a real treat.
One of things that we really like about Rawah Ranch is that there is no hunting on the ranch. They do have fly-fishing but it is all "catch and release." No animals are harmed at Rawah. In fact, we made lots of new friends with all the dogs that live at the ranch. They often followed us to and from our cabin and around the property.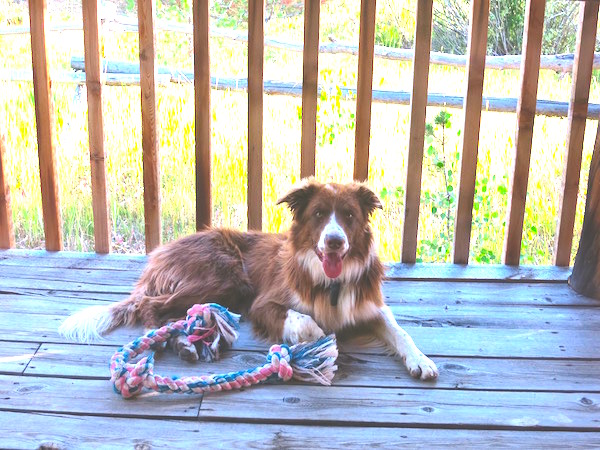 I grew especially fond of Loki, an energetic ranch dog who loved to play fetch. He would bring his toy along with him and we'd play catch up and down the path to the lodge. He even waited on our porch for us just so he wouldn't miss an opportunity to play.
We woke up early but that seems like the right thing to do at a ranch. We had hot coffee and tea delivered to our room each morning. Watching the deer or moose or horses and listening to the birds in the morning before heading to breakfast set the mood for each wonderful day ahead.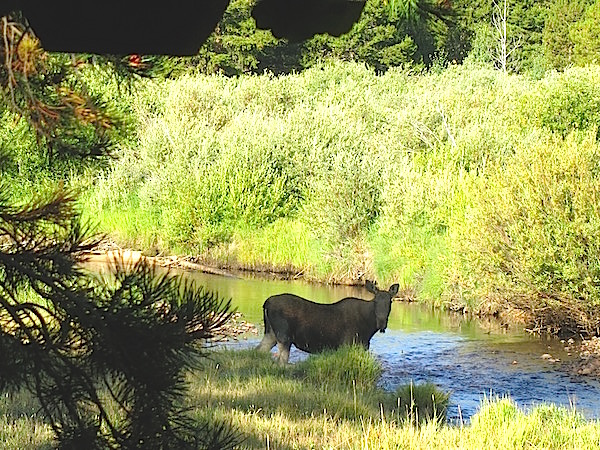 During our stay we saw deer, moose, birds (especially the hummingbirds) and the horses in the pasture right outside our back door. Every day there was something new to see and enjoy. This time watching the animals was a highlight of the visit for us.
Upscale Rawah Ranch Dining
One of the things that intrigued us about Rawah Ranch was Chef Ford Martin. We had heard that Chef Ford brings years of fine dining experience to the ranch. We also know that Ford is an avid world traveller, so of course we couldn't to meet him. Ford interned at Le Cirque in NYC and made his way up the ranks working at fine establishments across the USA. He moved on to international endeavors, and opened a bar in Malaysia, a hostel in Kiev and a fine dining restaurant in Puerto Rico.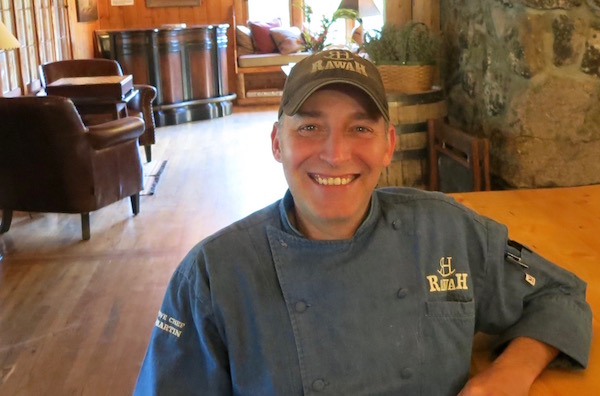 Chef Ford knows all sides of the culinary business. He's worked as a server, bartender, sommelier, manager and owner. We knew he would bring his interesting and diverse background to our dining experiences at the ranch and he certainly didn't disappoint.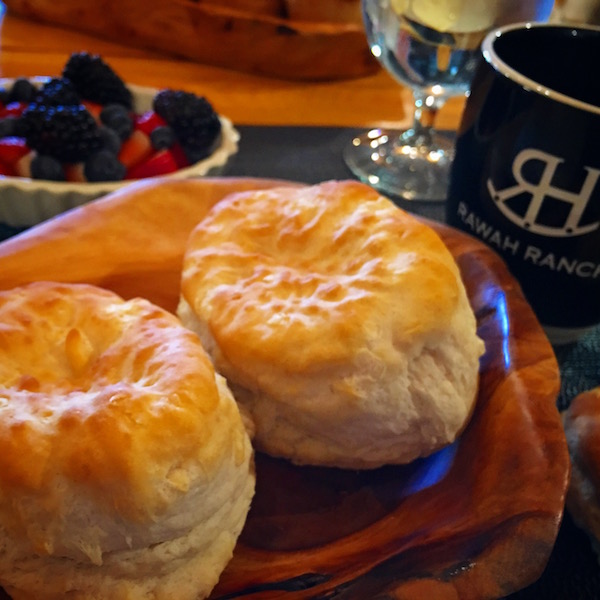 Our mornings started with fresh baked buttermilk biscuits, blueberry pancakes, beignets and muffins, farm fresh eggs prepared to order, crispy bacon, fresh fruit and steaming coffee or tea. Each morning had different choices, every one was as good as the next. With a hearty breakfast in our bellies we could take on the days at Rawah full of  energy.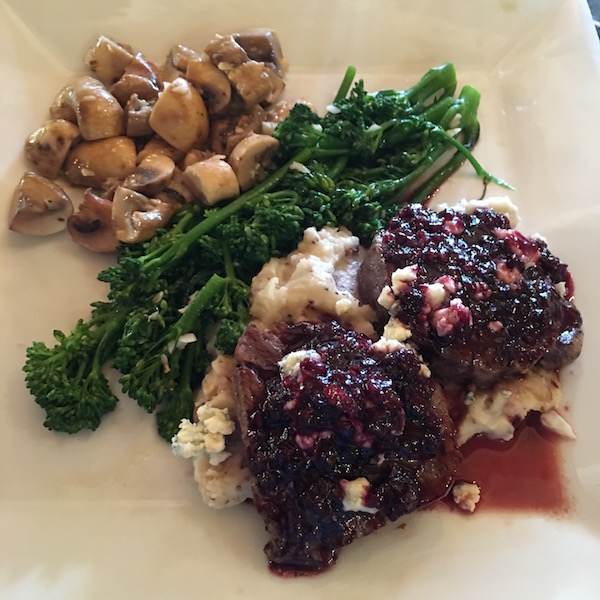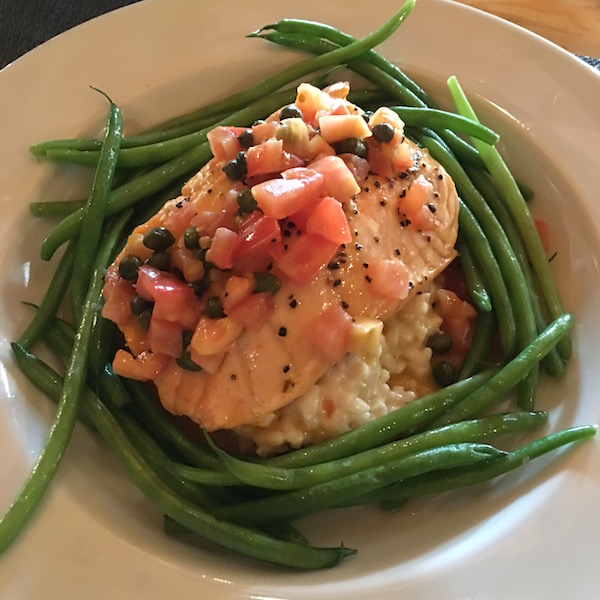 Our lunches and dinners were all fresh, creative and delicious as well. We had everything from beef tenderloin with cherry sauce to salmon with mouth-watering risotto. Everything was prepared expertly and lovingly by Chef Ford. He would come out of the kitchen at every meal to be sure that we were enjoying our meals. He really takes pleasure in talking to the guests and telling stories of his travels. Pastry chef Maria shared her talents as well, making delicious desserts, pastries, cookies, and more. She was able to adjust to any dietary concerns with ease.
Clearly Rawah is one of those rare places where the dining experience is totally professional, creative, personal and memorable. We enjoyed our food and always had more than enough to eat. But just in case, special treats were always around from biscotti to caramels to little chocolates placed on our night tables after turn down. The attention to detail is one of the things we liked best about Rawah. We felt totally cared for during our stay.
Ranch Life
The ranch hands run in the horses every morning. Rawah has over 30 horses, mini horses and mini donkeys. Leon, one of the donkeys, runs in with the horses too. He's an adorable little guy with quite a reputation. He's fathered all the latest donkey babies and thinks he belongs with the big horses. Some horses aren't too fond of Leon. But his best horse friend Big Snip, has his back and keeps him company in the pasture.
I'd never been on a horse – unless you count that one time I sat on a pony when I was around 11 or 12. Living in the city I just never had the opportunity to ride horses. I wasn't sure I was going to at the ranch either.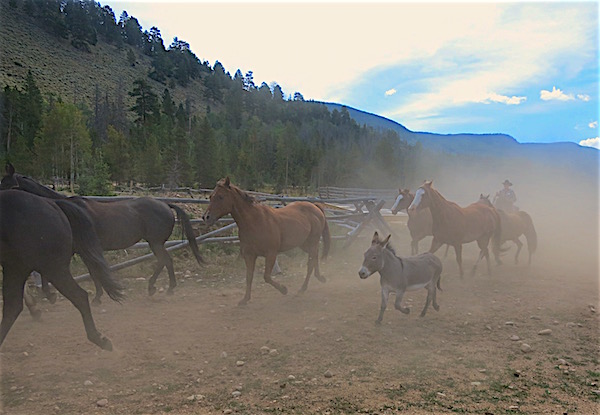 Needless to say it surprised even me when I found myself about to get on a horse our very first morning at the ranch.  It must have been that fresh country air. Next thing I know we're standing in a room looking at cowboy boots. Rawah has a huge selection of boots you can borrow for riding – or just kicking around. I have to admit that once I had the boots on I started to feel like a cowgirl.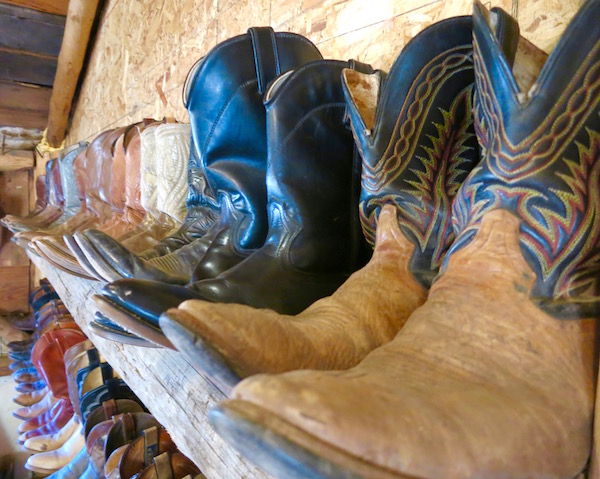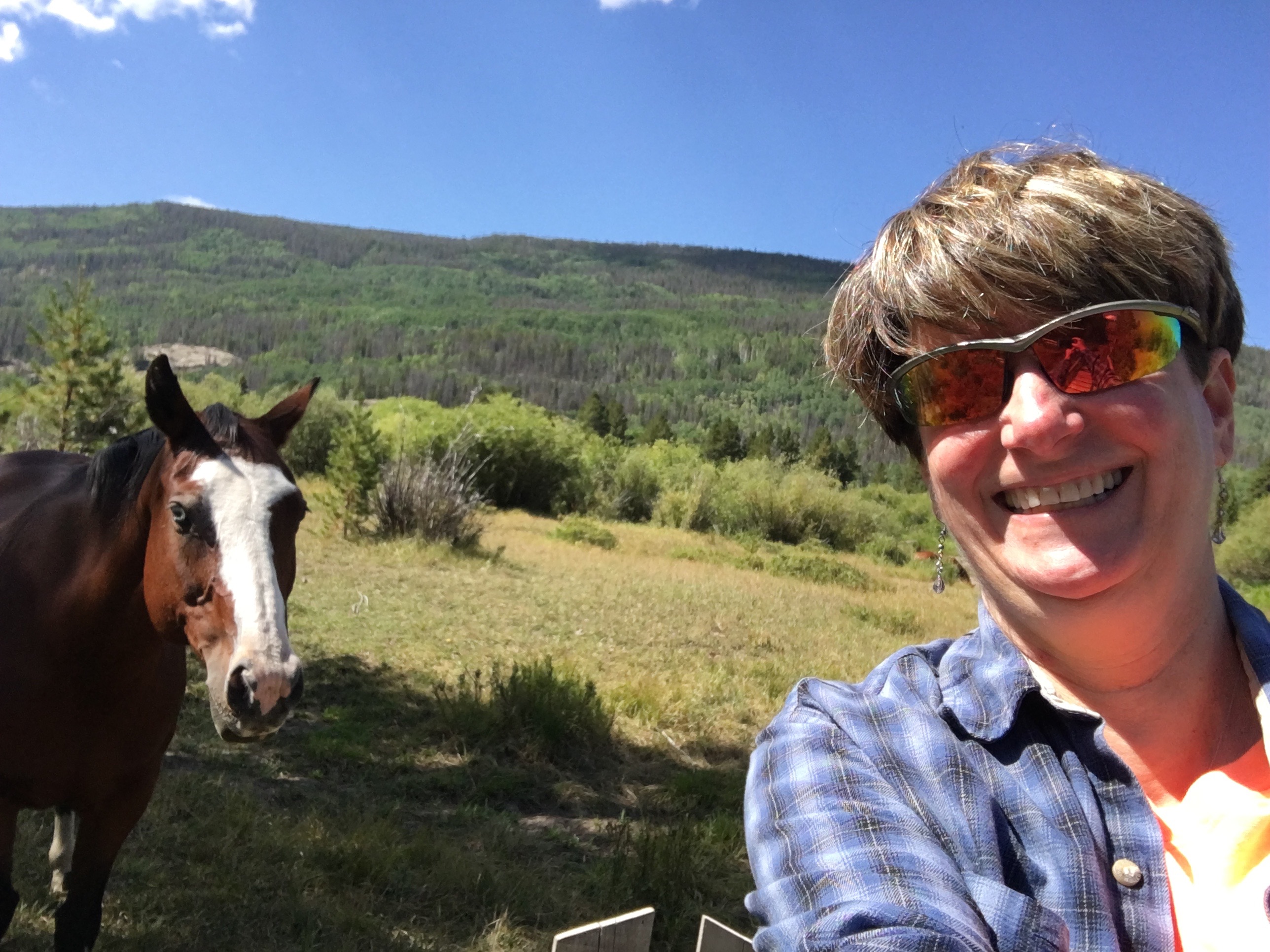 After a quick horseback riding  lesson from Tim we were ready to start on our adventure. Chef Ford had packed us a portable lunch so we knew we'd be out most of the day. I have to admit that I really enjoyed my horse Trigger and riding him. He was patient with me even when I wasn't sure where we were going. We went up some pretty steep hills and found ourselves with quite a view of the ranch. We stopped for lunch and admired the breathtaking panoramic vista.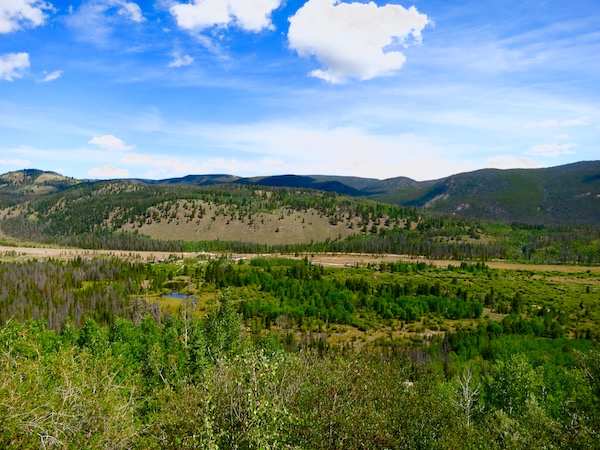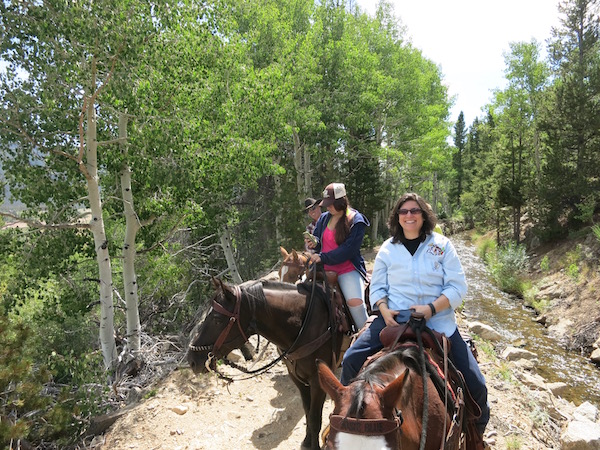 Other Activities
Rawah also offers fly-fishing, hiking, skeet shooting, archery and can arrange white-water rafting excursions. You can also just sit back and enjoy the peace and quiet. Families often come to the ranch to reconnect and enjoy themselves just by being together in a beautiful setting. There is no cell service. They do have a land line, so if you must call someone you can. They have a wireless signal in the lodge, but it's spotty. The best plan is to unplug and enjoy the rare experience of being disconnected. This ended up being a good thing for us too.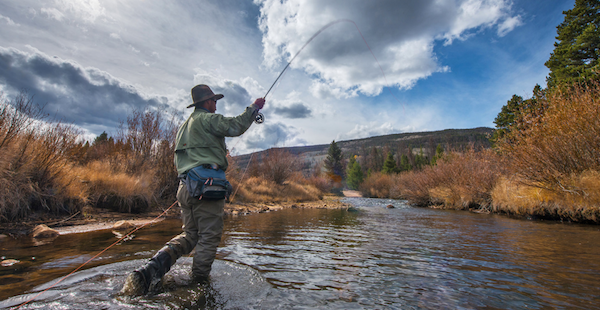 As food & travel writers we're always posting the latest and greatest on Facebook, Instagram or Twitter as it occurs. Rawah forced us to focus on the experience itself and it felt really good just to relax and enjoy getting to know the ranch.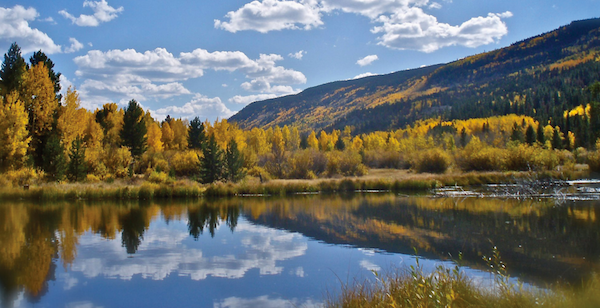 In the evening you'll find good conversation in the lodge as well as plenty of games and books to keep you busy. The ranch also brings in local musicians for entertainment on some evenings. Surely more than a few fish stories have been told around the fireplace or fire pit out back after a few cocktails. We even heard a few ourselves.
Rawah Ranch makes a perfect vacation haven for just about anyone, whether a family retreat, guys' fishing trip, girlfriends getaway or simple desire to escape the madding crowd. Fantastic scenery, ample activities, gourmet cuisine, animal encounters and friendly company ensure that there's absolutely something for everyone to enjoy. There's no better place to replenish, refresh, revive and reconnect with yourself, with nature and with others. An incredible view of stars in the pitch black sky took our breath away as we headed back to the world we know. We won't forget our time at Rawah, and we know that once you experience it, neither will you.
Thank you to Rawah Ranch for hosting us. All opinions are our own and reflect our experience.
If you're interested in learning more about the ranch you can visit their website at RawahRanch.com.
THE QUICK BITE: If you're looking for a real ranch adventure in a beautiful setting with comfort gourmet cuisine check out Rawah Ranch. Whether you're looking to relax and reconnect or take on the rugged outdoors it's the place for you.