Israeli Couscous By Any Other Name
Israeli Couscous is popular in many countries. It also goes by many names. Mograbieh (which means "from Morocco") is the Lebanese version. Israeli cooks most often call it ptitim. Some places know it as Jerusalem couscous or sometimes Ben-Gurion's Rice. The United States and other places name it pearl couscous or large or even giant couscous.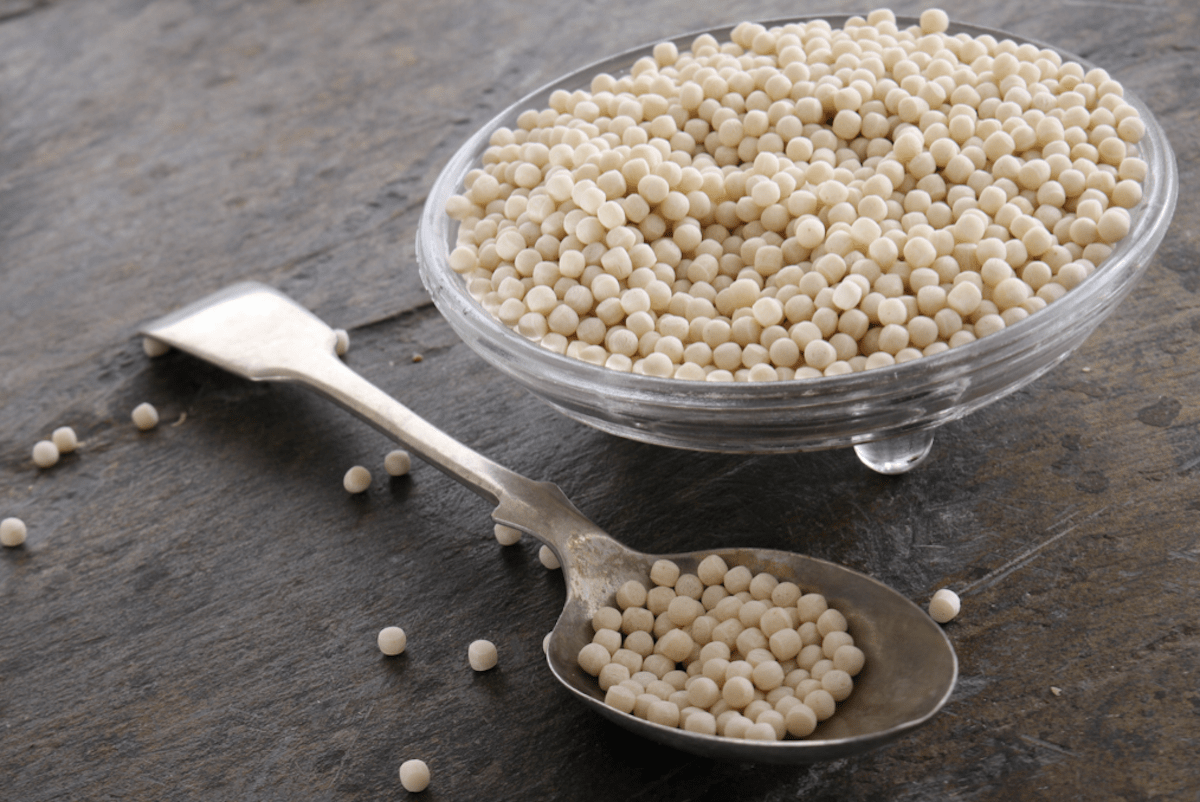 All of these names represent the type of pasta that is shaped in little balls that are used similarly to a grain. Cooking Israeli couscous is very simple and it's incredibly versatile.
Israeli Couscous History
The history of ptitim is actually quite interesting. Israel rationed food products after the War of Independence in the 1950s when the country was founded. Prime Minister David Ben-Gurion chose Osem, one of the newly formed country's largest food producers, to create an inexpensive starch that citizens could easily afford and use. The manufacturer created a pasta first in the shape of rice granules and then dried and toasted them.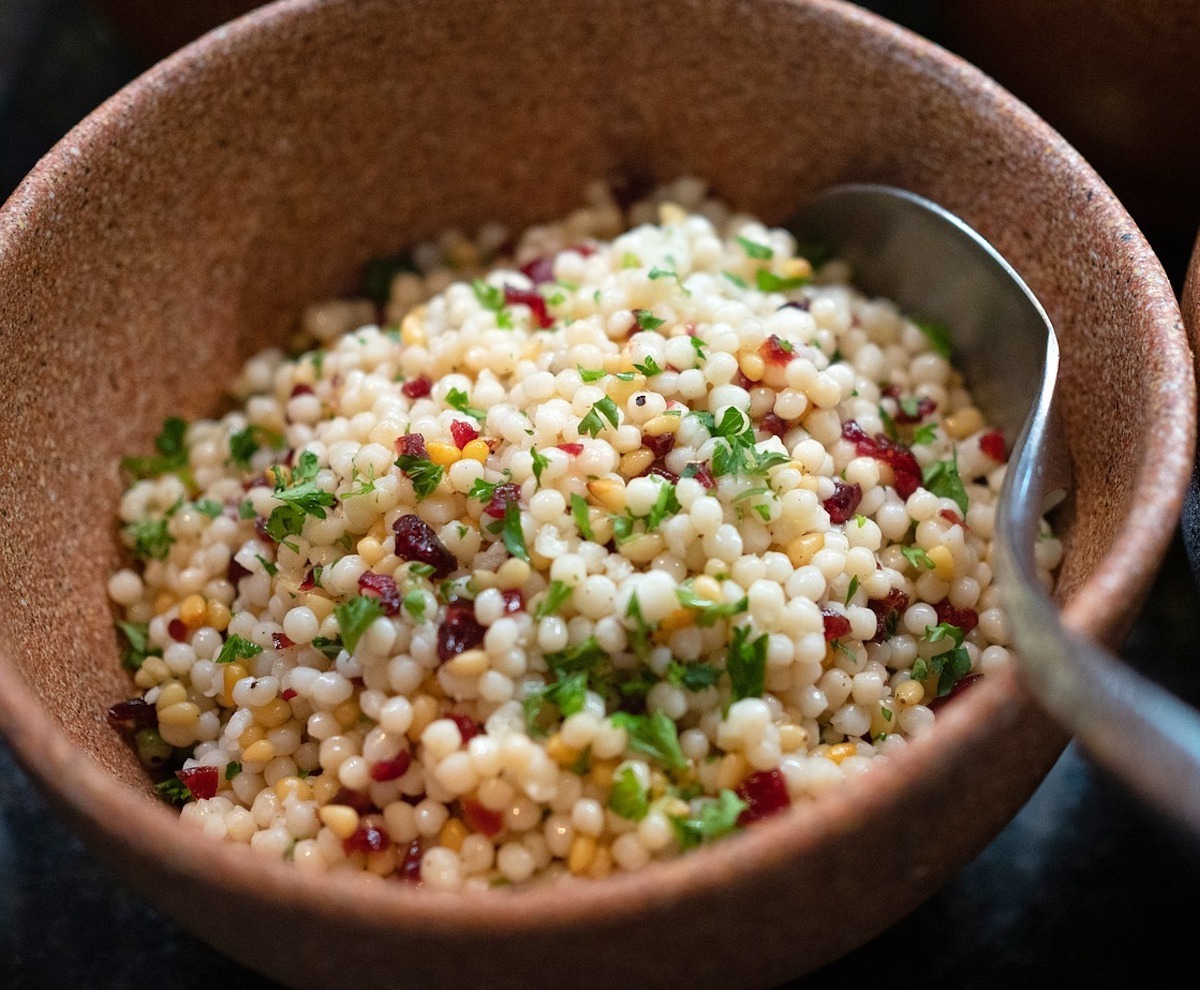 The shapes evolved over time to resemble a bulgur and wheat flour-based Palestinian couscous called maftoul, and tiny toasted pellet-shaped egg noodles called farfel from Ashkenazi Jewish cuisine. Ptitim most often takes the shape of little round ball or pearls so marketers in the United States often label it pearl couscous. Israeli couscous is a staple in many kitchens and a favorite comfort food for many home cooks as well as restaurant chefs around the world.
Delicious Dishes
Roast some of your favorite vegetables and add them to cooked ptitim.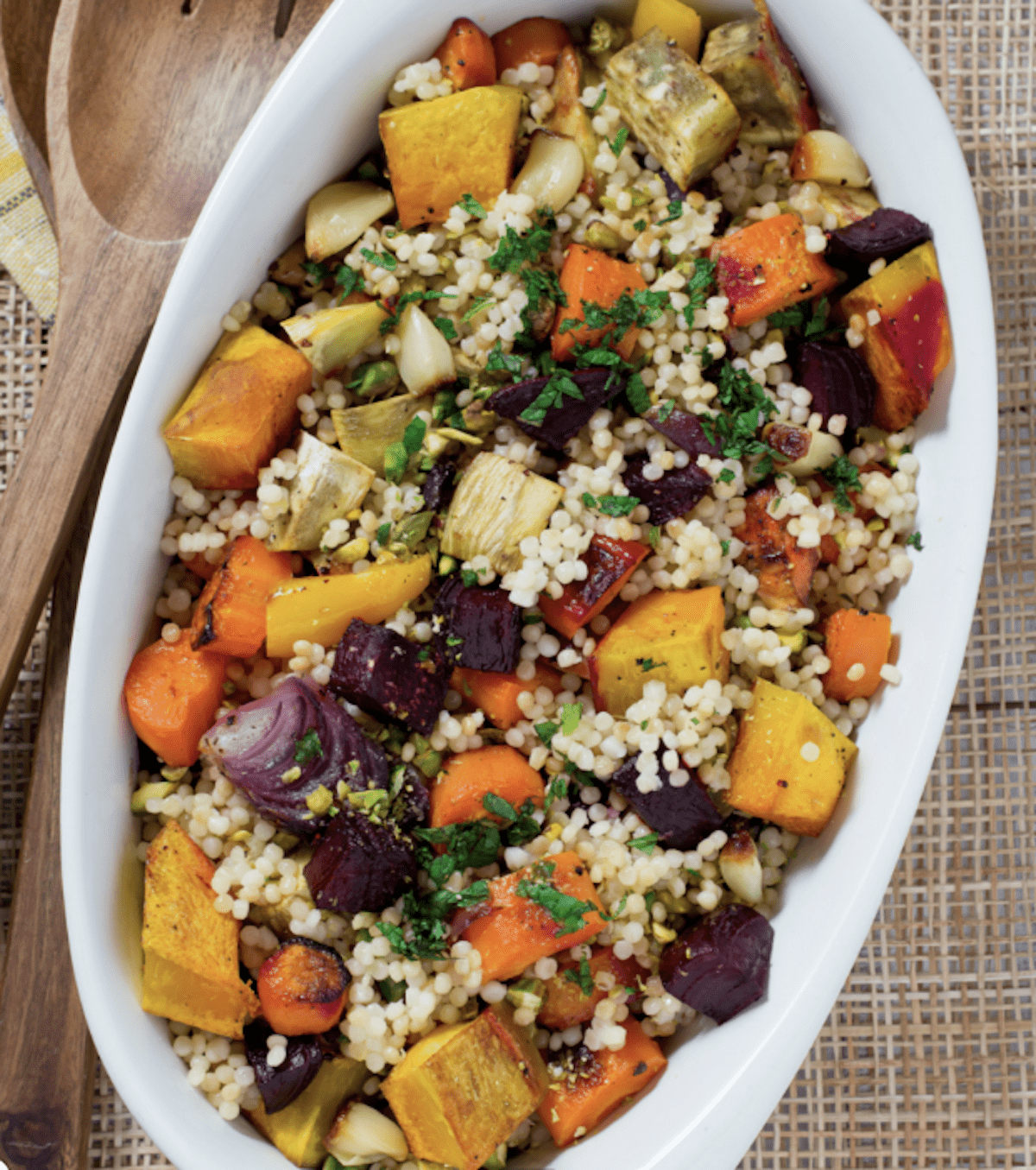 You can also make the Israeli couscous and then cool it off. Add some fresh fruit, cheese, and herbs for a delightful cold dish.
Some people add dried fruit and small diced veggies or herbs to make a lovely salad.
A popular dish uses ptitim as a base and tops it with cooked chicken, chickpeas, clarified butter, onions, and a gravy full of Middle Eastern spices.
Use It Like Pasta Or Rice
You can also of Israeli couscous as a fun and different replacement for typical pasta or rice. Make a pearl couscous and then top it with your favorite vegetables or sauce for a homestyle family treat.
Or dress up your Israeli couscous by putting it in a mold and giving it an elegant presentation. It can be a lovely appetizer as well as a side dish or an entree. It all depends on what you add to it.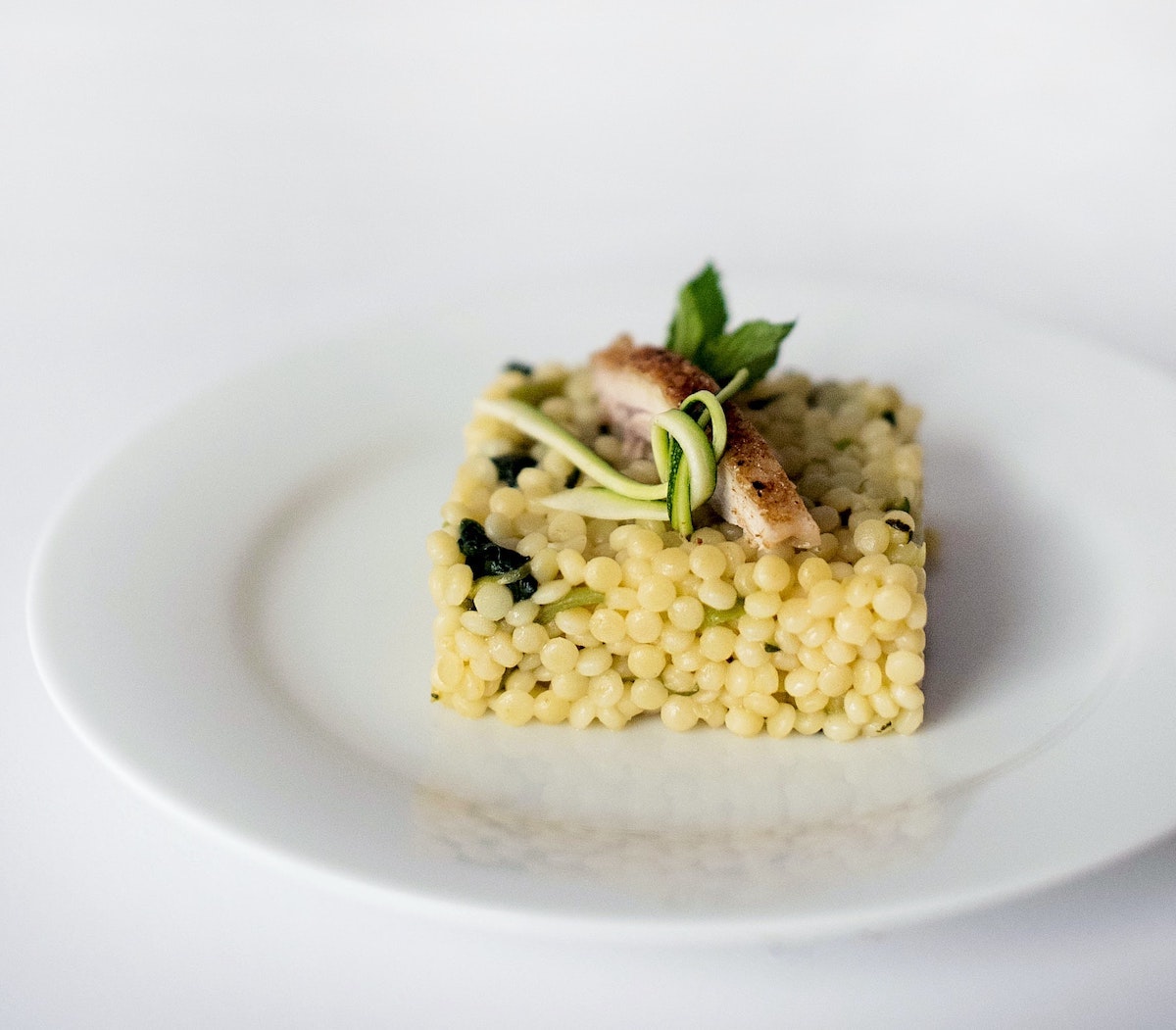 Cooking Israeli Couscous
Cooking Israeli couscous is easy. It usually comes in a container or bag in its dry form. That means it can stay on your pantry shelf for a good long time, great for keeping as a staple when you want something a little different.
To prepare it, you have two choices.
Cook Like Pasta
Cook it like pasta. Fill a pot with water and bring the water to a boil.
Add some olive oil and salt to the water.
Measure out your desired amount of Israeli couscous. A typical dish will use 1 cup of dry pearls.
Turn heat to low, cover and simmer for 8 to 12 minutes.
Test the texture to be sure you like it. Some prefer it soft others like it al dente.
Drain off the water, fluff with a fork, and let the Israeli couscous sit for 5 minutes.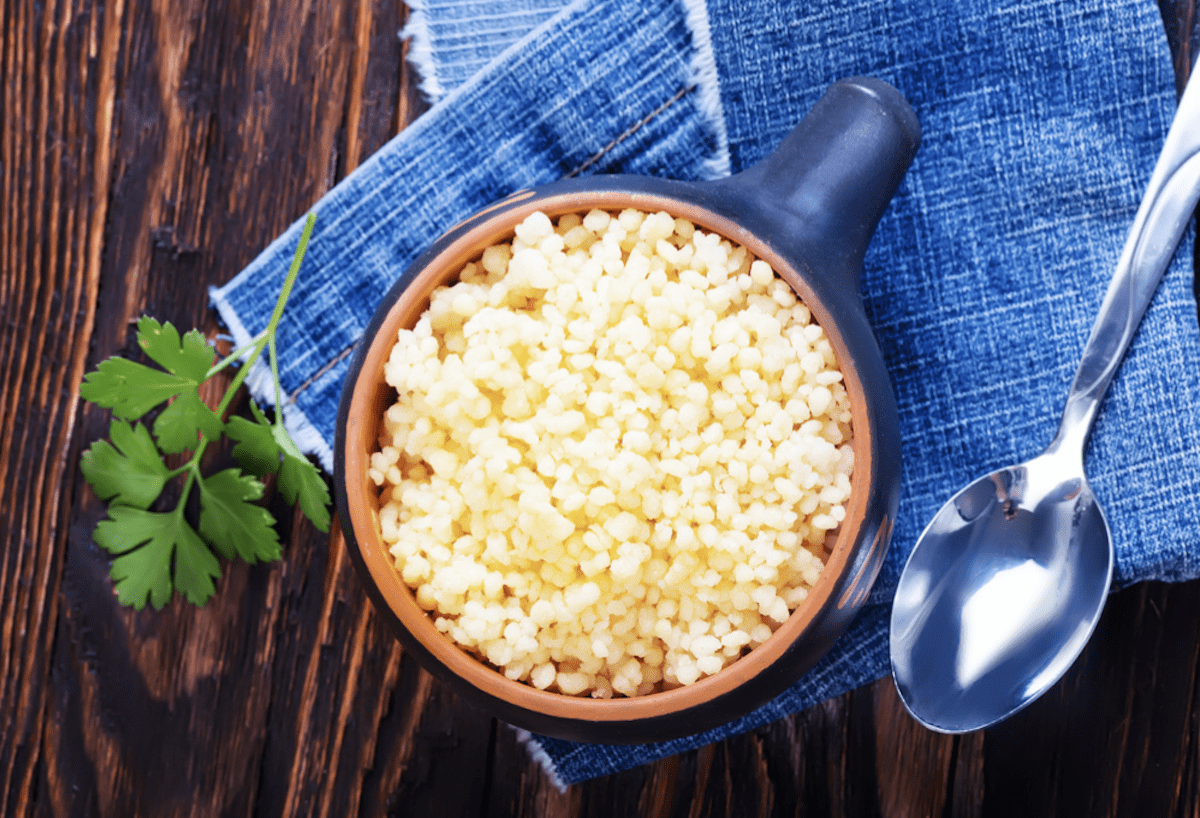 Cook Like Rice
In this instance, you'll use 1 1/2 cups of water for 1 cup of dry pearls.
Boil the water. Add some olive oil and salt.
Add the Israeli couscous.
Turn to low and simmer for 8 to 12 minutes until water is absorbed.
Some pearls take more or less water. Pour off any excess once the pearls are cooked to your taste.
Fluff with fork, and let sit for 5 minutes.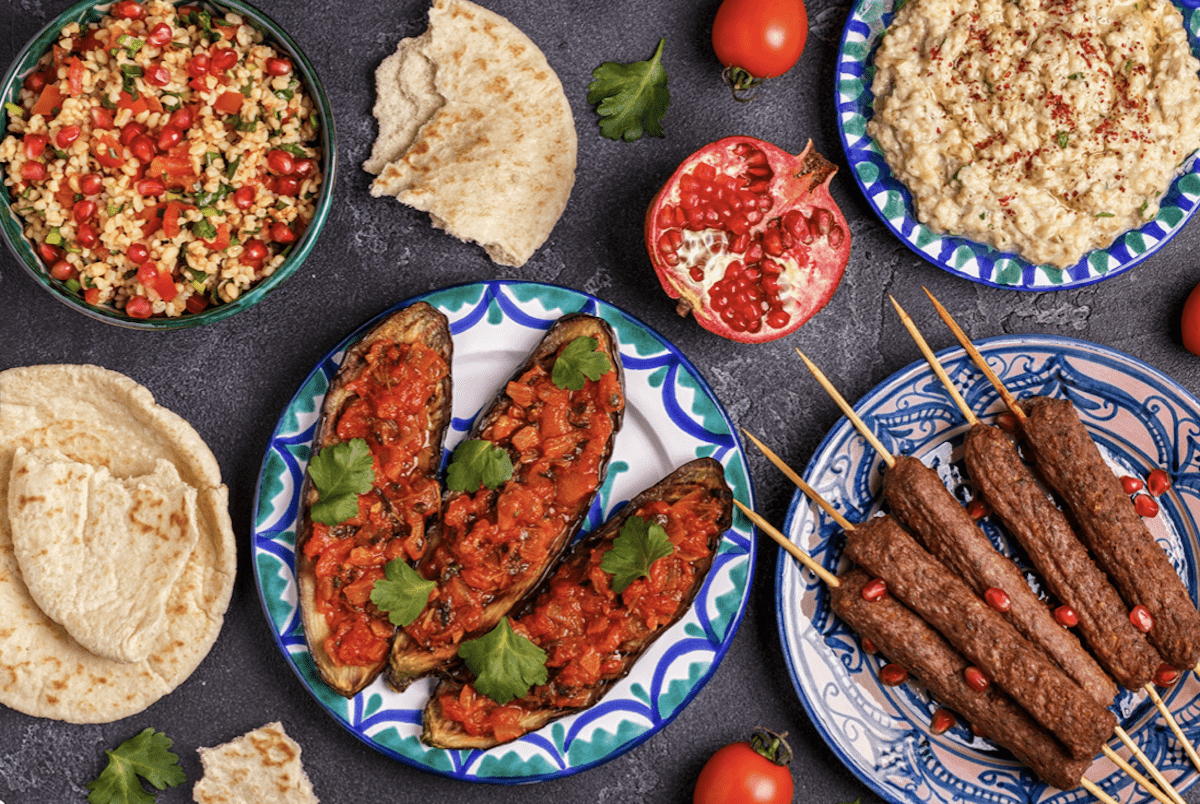 Let Your Imagination Soar
Here are a few ideas for serving Israeli couscous.
Roast some vegetables and serve on top.
Make chicken kebabs and serve with Israeli couscous.
Use it as filling in gemista stuffed vegetables.
Toast some almonds in a skillet with butter and pour over ptitim.
Make your favorite pasta sauce and serve over Israeli couscous.
Add vegetables, dried fruits, nuts, rotisserie chicken, or other meat and toss until well mixed and warm.
Cut some fruit vegetables and baby greens, add to cold cooked Israeli couscous, and dress with lemon and olive oil for a refreshing salad.
As you can see Israeli couscous is a fun, different, and deliciously versatile staple you can add to your pantry.
For other pantry cooking ideas check out our Orzo Pasta Ideas and Recipes and Canned Tuna Recipes.