7 Spectacular Must Visit Museums Around The World
While we spend quite a bit of time exploring the world looking for the tastiest spots to eat we also like to visit local museums not only to enjoy the art but also to balance out our day with some walking. Visiting museums around the world is a lovely way to enjoy a destination during inclement weather. Sometimes just being inside surrounded by beautiful and interesting art encourages us to think a little differently about the places and people in these remarkable places.
Here are just 7 of the museums that we've enjoyed during our travels.
We love this museum so much that we included in our 10 Things You Must Do in Paris guide. While you will be drawn to the Tuileries Gardens you must include the l'Orangerie during your visit. The panoramic paintings of Monet's water lilies will simply mesmerize you. The rooms were custom-built for these exquisite paintings and supervised by Monet so you know the viewing is perfection. For me, no trip to Paris is complete without a stop at this museum.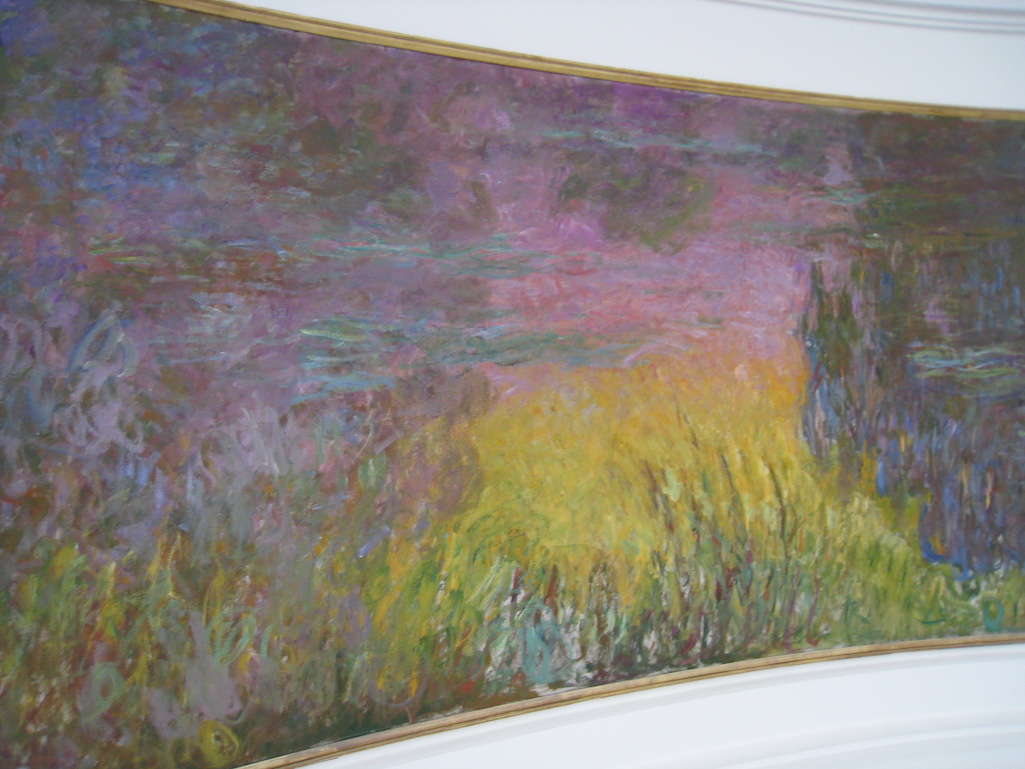 Visiting the nation's capital is always a good idea. There's so much to see and do. It's an important trip that I wish every U.S. citizen could make in their lifetime.
In D.C. the Smithsonian Museums are where many of the artifacts, memorabilia and information are stored that represents much of our country's heritage and culture. With 17 museums, galleries and even a zoo to visit it will take some time to plan your visit. And at every single location, the admission is free. Can't beat that!
We simply had to go to the National Museum of American History, which houses Julia Child's kitchen in all its glory. Fans will spend time looking at all her cooking and baking utensils and gadgets. The kitchen was moved to the museum in 2001 and is the exact kitchen she and her husband Paul had in their Cambridge, Massachusetts home. While you're there be sure to check out the whole exhibit of Food: Transforming the American Table 1950-2000.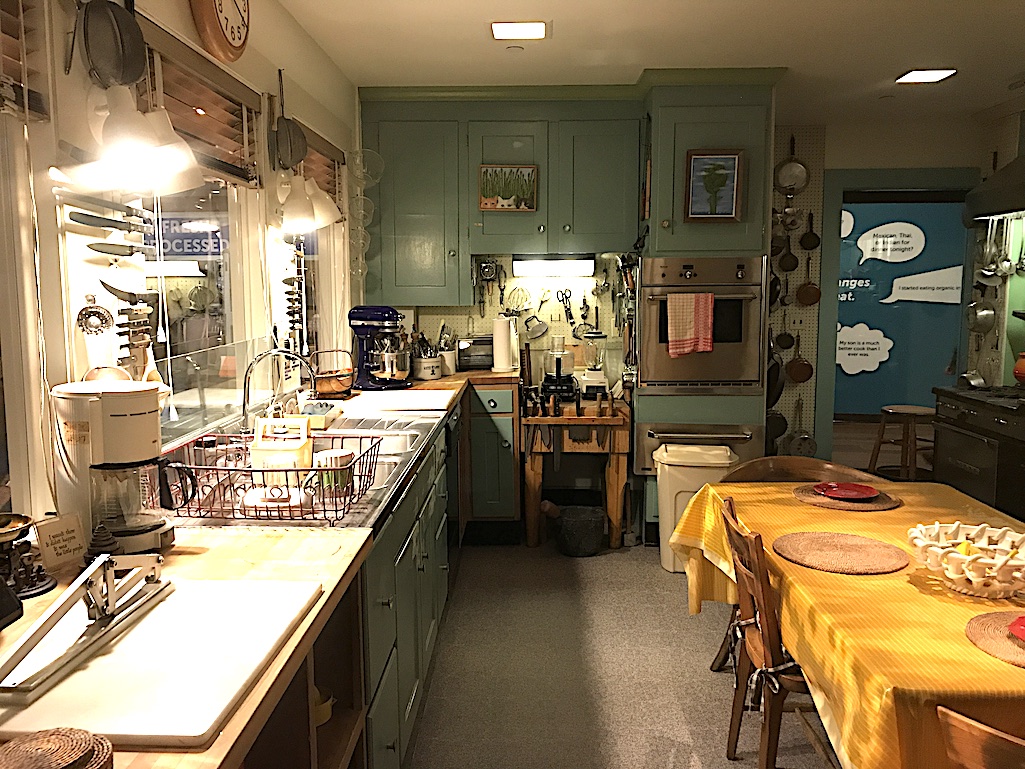 Museum Island, Berlin
The concentration of museums in this area is breathtaking. You'll want to take your time and explore as many as time allows. These 5 art and history museums are located in the center of Berlin – the Pergamon Museum, Bode-Museum, Neues Museum, Alte Nationalgalerie and the Altes Museum.
To make visiting super easy you can stay at the Capri by Fraser located right on Museum Island. This brand new hotel just steps away from the museums. In fact, the Capri Hotel Residences is constructed on an archeological site that was discovered during construction. The site was carefully preserved and covered so you can feel and see the history right below on the glass floor.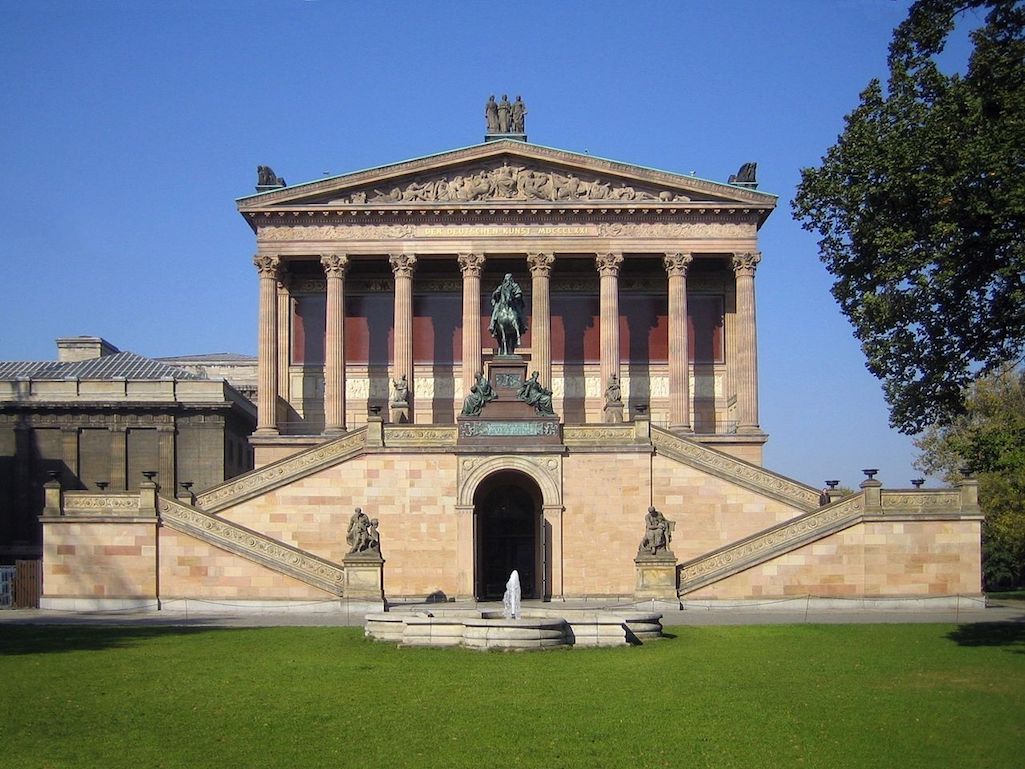 This one has been a favorite of mine since I was a little girl. I can still remember riding the school bus from the suburbs to the big city for field trips to the Art Institute when I was in grade school. I also remember visiting as I was older in high school with one of my art classes. One of my first food adventures "downtown" was with friends during that visit. We were allowed to wander on our own and pick a spot out for lunch. Were the chaperones insane? I guess that was a different time.
My friends and I miraculously found ourselves in front of the Italian Village. The hostess looked at us like we were crazy but sat us down and I can still remember eating that famous garlic bread. I still go back there to this day and fondly order that darn bread and lasagna. It's still as tasty as ever.
I digress. A visit to the AIC is a must-do for any art lover. Even if you're not a huge art fan you will see lots of pieces that you will know as the A Sunday on La Grande Jatte by George Seurat, the Grant Wood classic American Gothic or the stunning Marc Chagall windows.
Be sure to visit the relatively new Modern Wing with its wonderful collection and an impressive view of Grant Park and the bandshell designed by Frank Gehry. This is truly one of the most visited museums around the world.
Local Tip: Stop in the Park Grill in Grant Park for a very tasty burger or salad and a terrific selection of locally brewed beers.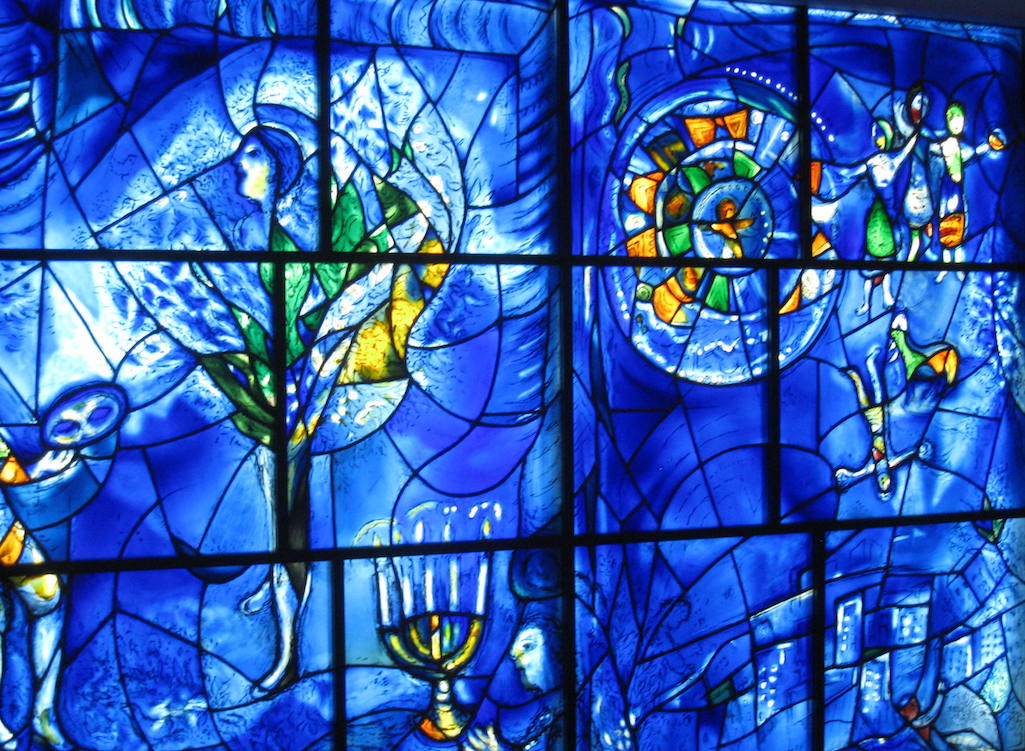 Known simply as the "Thyssen" this is one museum that really was really beyond what we expected. We were visiting Madrid for a short time and knew we had a lot of museums we'd want to see. Although we thought we could breeze in and out of the Thyssen in an hour or so we couldn't have been more wrong. Every room we entered made us want to see more. The collections are vast and varied. So give yourself plenty of time to explore. Be sure to download the museum app before you go to really enhance your visit with information and "living paintings" designed for a younger crowd but fun for us, too.
Just one of the museums in what is called the "Golden Triangle of Art," which also includes the Reina Sofia and the Prado. All worthy of a look while in Madrid.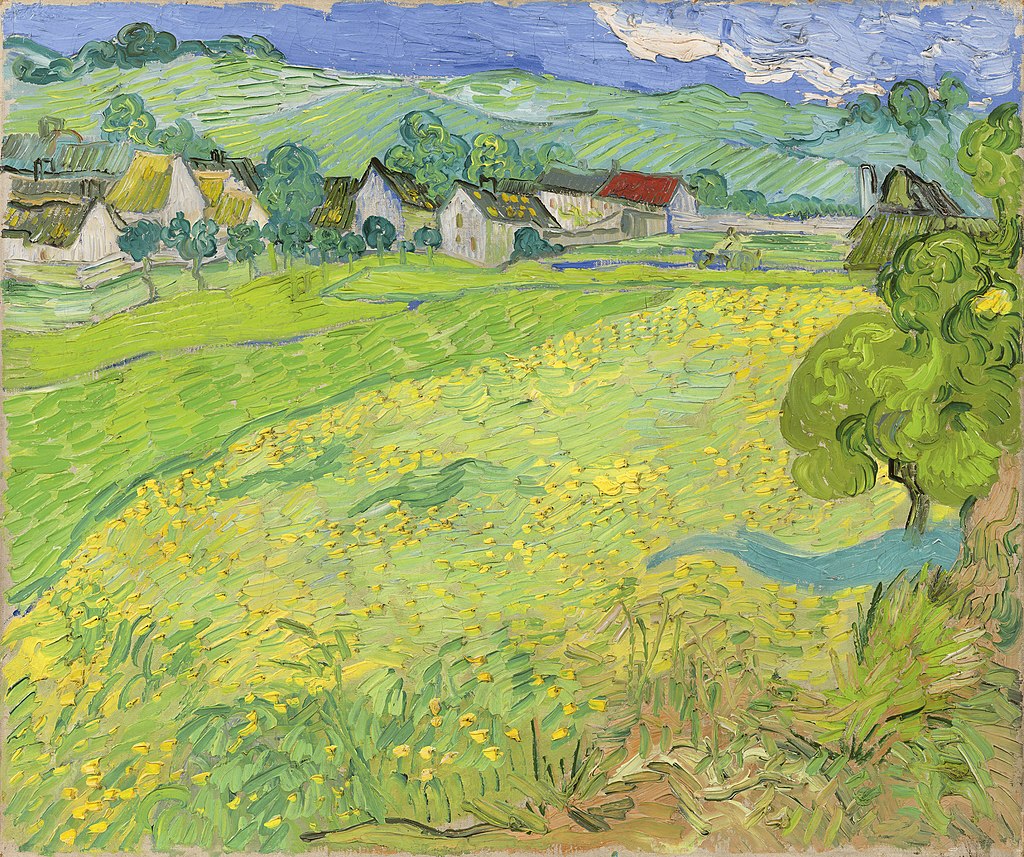 We get to L.A. quite often to visit family but we rarely have time to visit museums while in town. On a recent trip, we decided to change that. Many people may have heard of the "Getty" as it was in the news last year during one of the wildfires that broke out nearby. Fortunately, the museum was lucky enough not to have any damage.
The museum houses European paintings, drawings, sculpture and photography. The grounds are quite beautiful and you will get a stunning view of Los Angeles as well. We enjoyed strolling amid art and nature in the sculpture gardens. It's a great escape from all the hubbub in this sprawling, active city.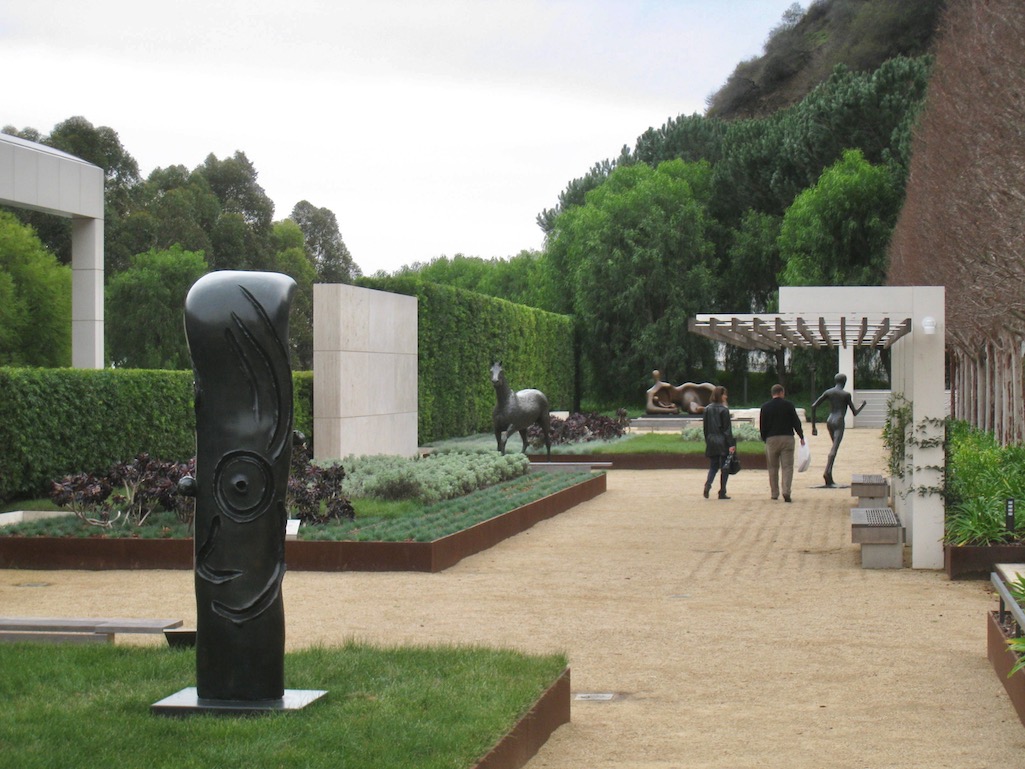 Located on Montjuic hill in Barcelona the museum is located in the Palua Nacional and has been since 1934. The large fountain in front is home to spectacular light shows that draw many locals and tourists in the evenings.
Inside you will find collections of Romanesque, Gothic, Renaissance, Baroque and Modern art collections. This is not a museum that you can just breeze through. Be sure to leave enough time and leg strength to spend several hours roaming the halls.
The museum also has a spot in pop culture history. It's been featured as a pitstop on The Amazing Race as well as the locale for the 2009 video game Wheelman.
Museums Around The World 
These are just a few of the museums around the world that we have enjoyed during our travels. Every city, town and village we've visited has had interesting museums, galleries and historical places worth exploring. We hope that you will visit some of our favorites during your travels and let us know what you think about them.
Pin It for Your Upcoming Travels