Choux A La Creme AKA Profiteroles
Choux a la creme, also known as profiteroles, is one of the most impressive and delicious desserts among many memorable French pastries. Although some French desserts take lots of time, patience, and technique, some are surprisingly simple, once you know a few secrets. We'll share with our choux pastry recipe as well as ideas for profiteroles filling. You will be happy to know that we've got aa few profiteroles recipe secrets too.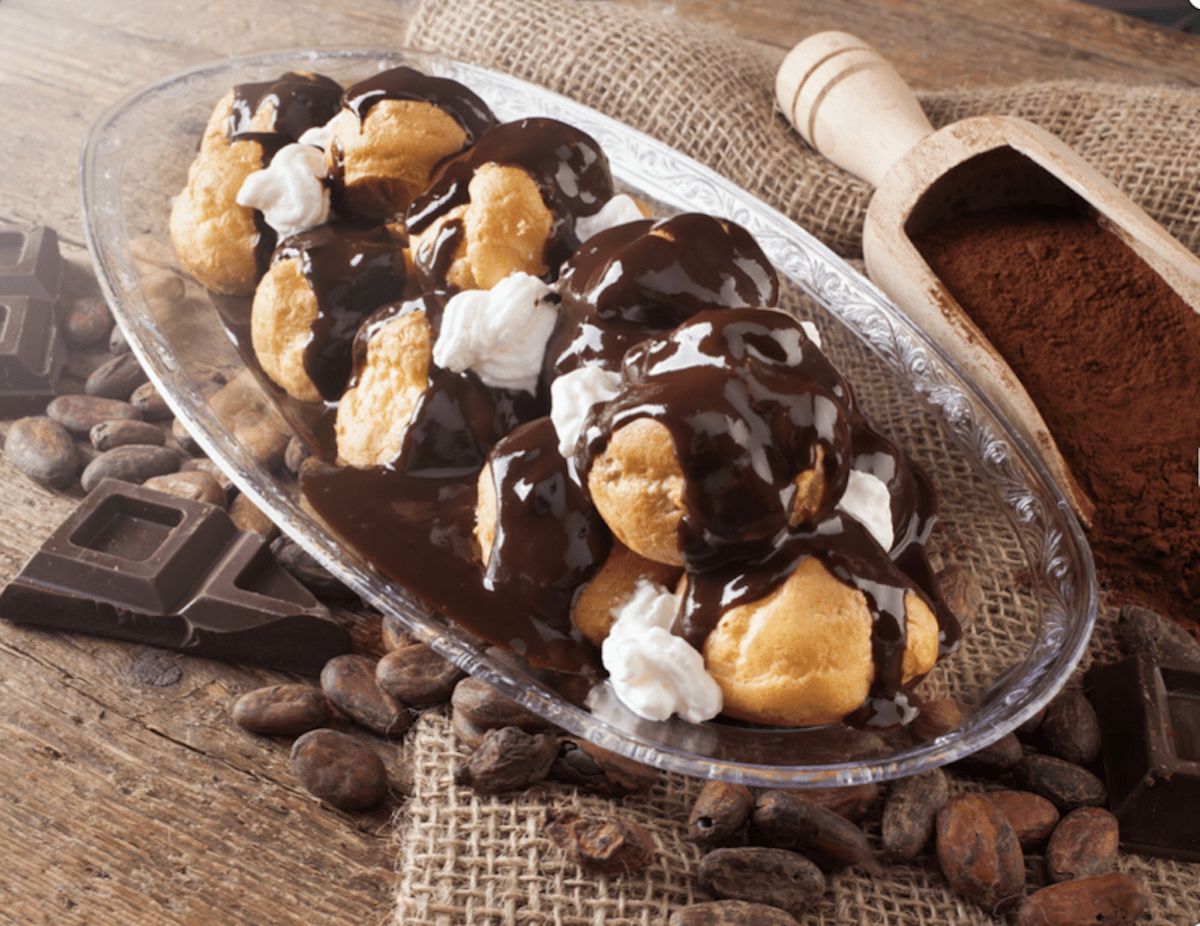 A Simple But Impressive Dessert
When eating and entertaining friends, sometimes we just want to finish with something sweet without having to spend days making a homemade dessert. But we also don't want to buy a dessert and leave the last part of our meal to someone else's hands, no matter how skilled. After all, part of the joy of entertaining is sharing our love and skill with those we care about.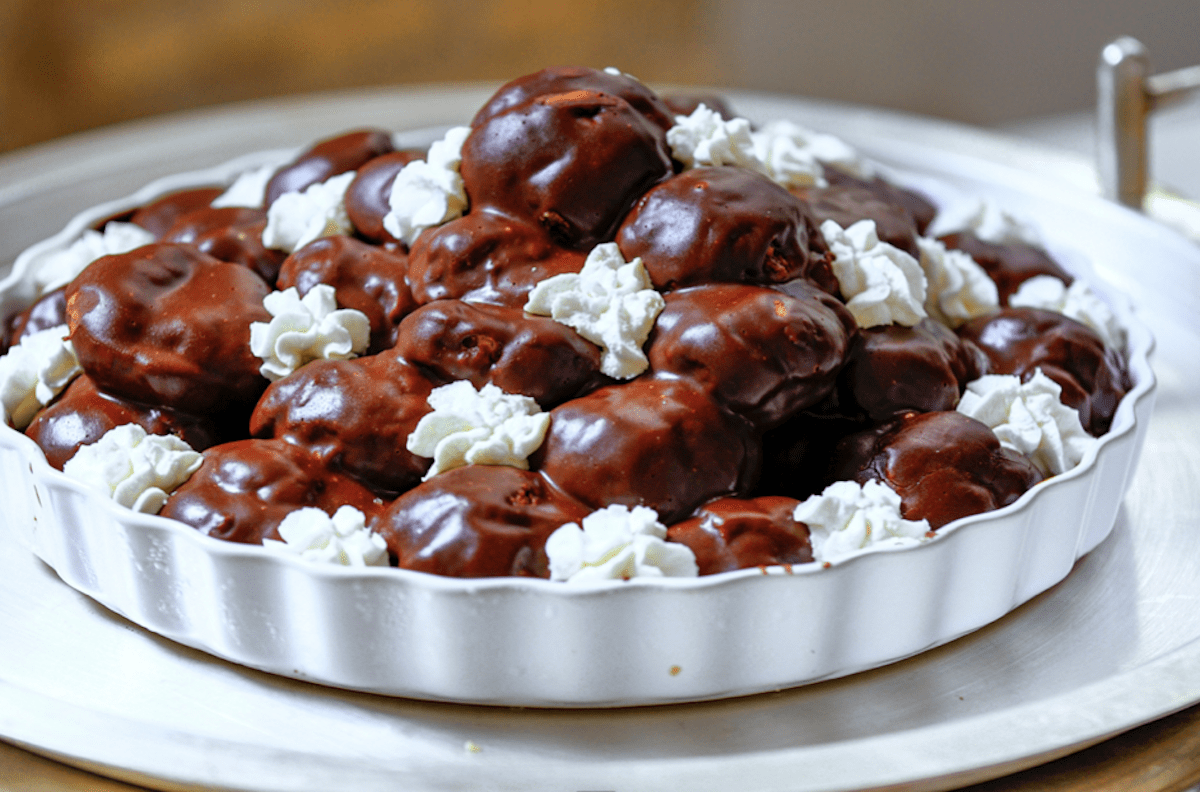 A French Classic
The French, of course, have elevated the art of dining, whether at home or in a restaurant, café, or patisserie into a delight for all the senses. We love the idea of replicating that experience at home. One of the best ways we can think to do that is to finish off with an impressive dessert such as choux a la creme.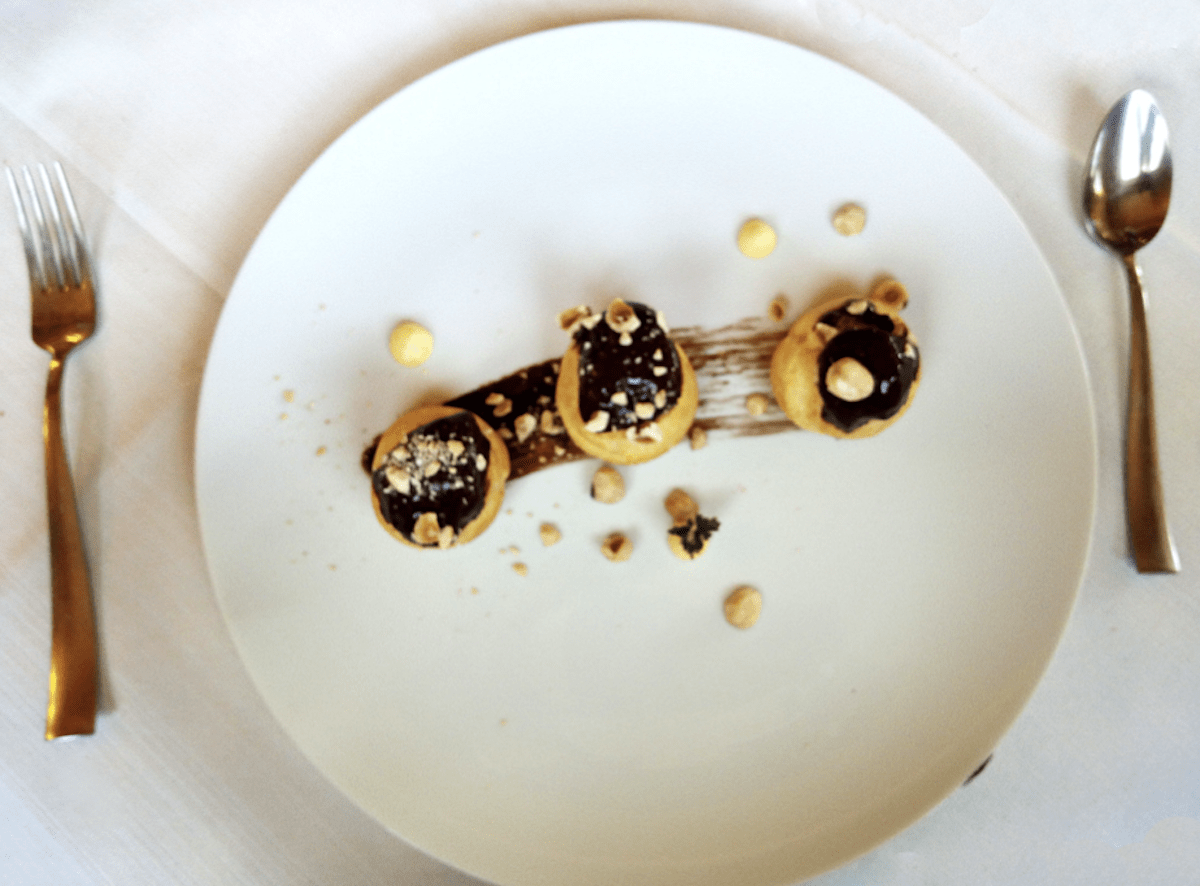 Chou A La Creme
Choux a la creme, sometimes in English spelled chou a la creme, is the perfect go-to dessert. You may also know them as profiteroles. Yep, profiteroles. Those delicious little pastry puffs filled with ice cream, custard, pastry cream, or whipped cream.
Chocolate Profiteroles
They're often made as chocolate profiteroles, topped with chocolate ganache or sauce.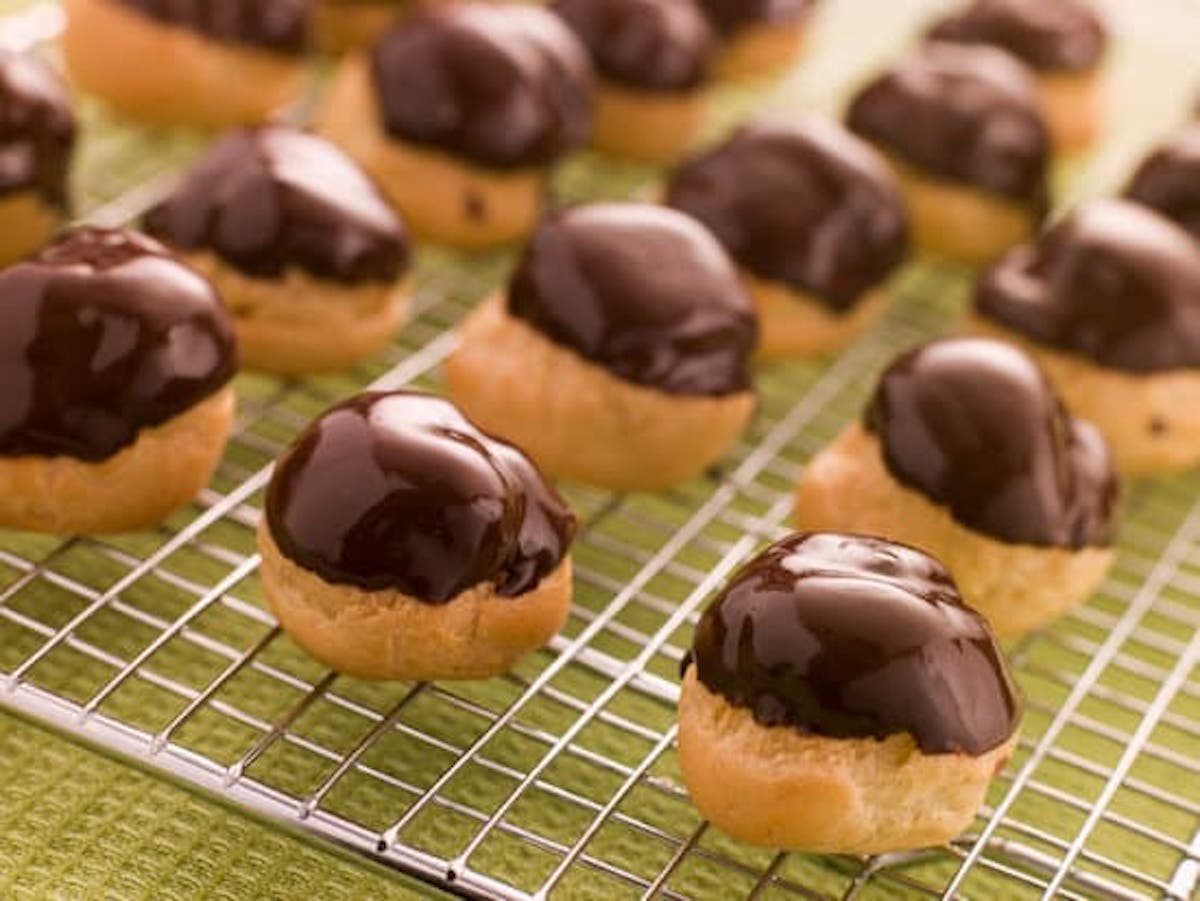 Choux a la creme is an absolute show-stopper. And besides being delicious it's easier to make than you think.
How To Make Profiteroles
We're going to teach you how to make profiteroles by giving you our choux pastry recipe and walking you through the process. Once you have the pastry down, the profiteroles recipe is a breeze.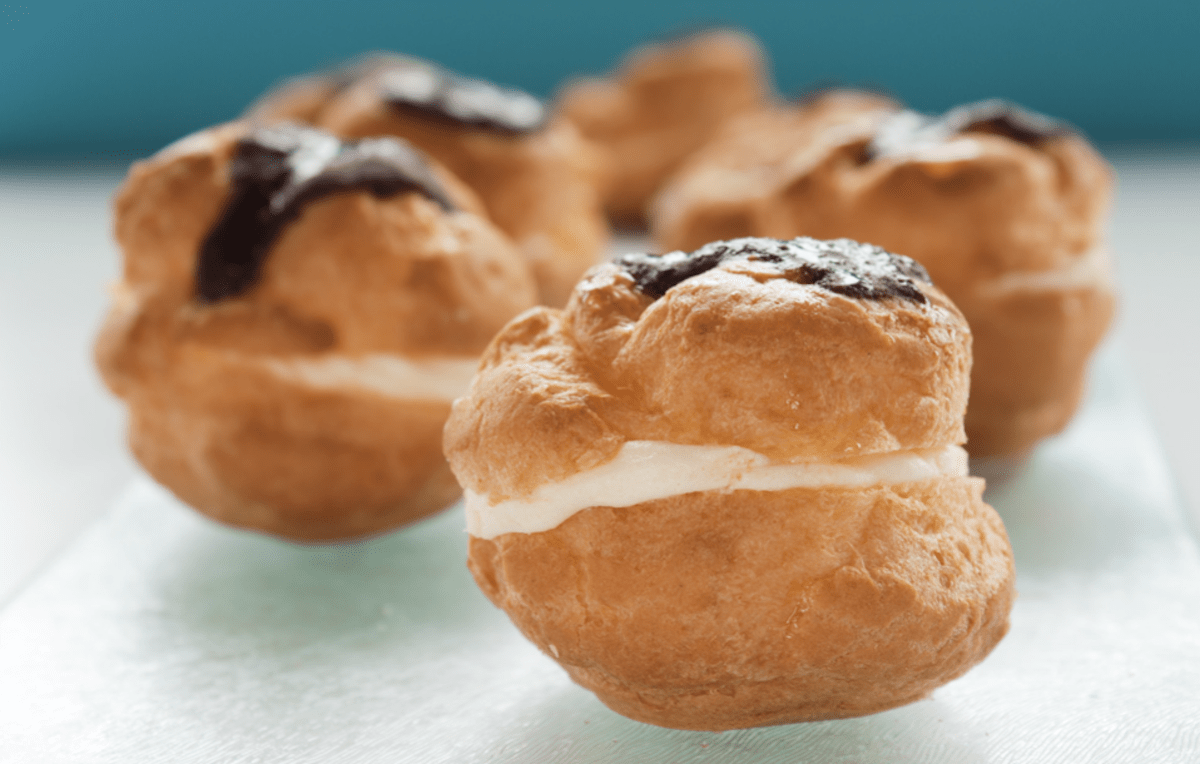 Ice Cream Puffs
The neat thing about choux a la creme is that the choux pastry can be made in advance. You can freeze it and use it whenever you want. And it's perfect if you want to make ice cream puffs. Just slice them and use ice cream as your profiteroles filling and keep them in the freezer until serving. What could be easier?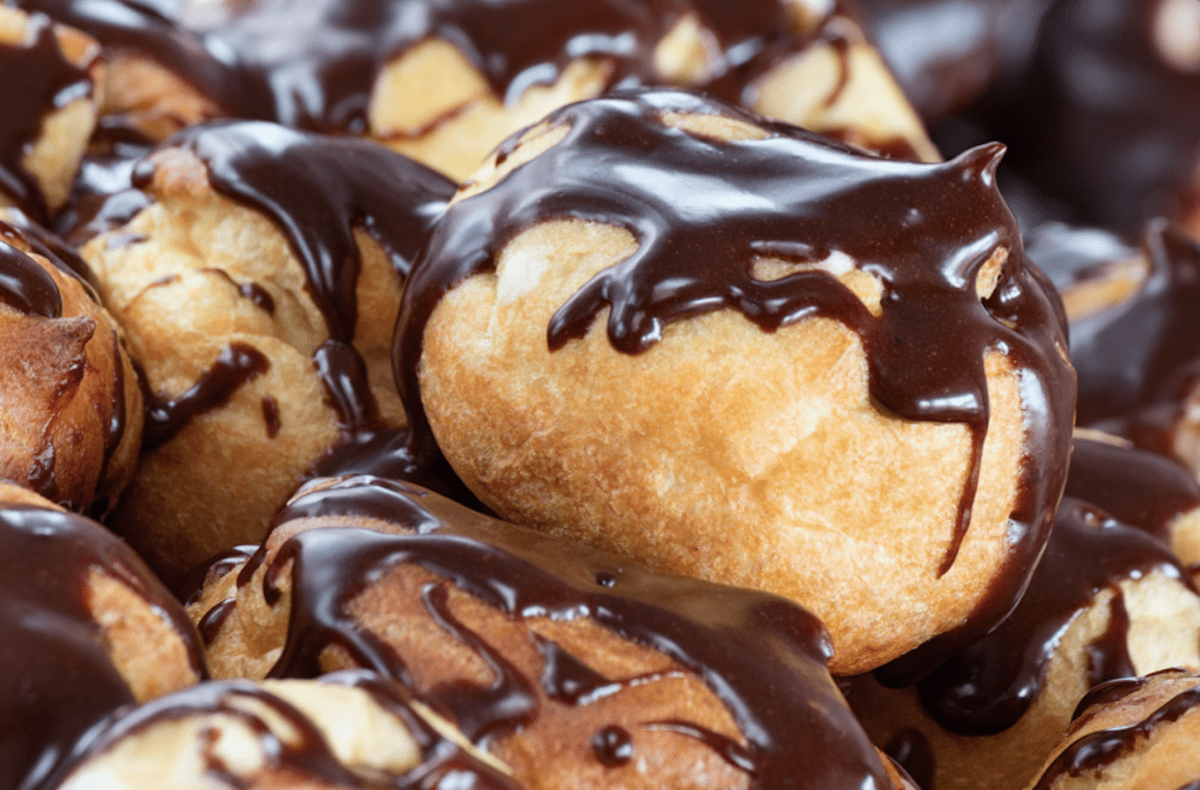 In reality, choux a la creme is a simple recipe. When learning how to make profiteroles, you look at the profiteroles recipe in two parts. The first part is the choux pastry recipe. The second part is the profiteroles filling and the toppings. For an easy classic chocolate profiteroles recipe, yoou can even top with your favorite chocolate syrup. Yes, it really is that easy. Here's one variation (for a dozen of the little critters):
Choux Pastry Recipe
Ingredients
1/2 cup (65 grams) all-purpose flour
1/2 teaspoon sugar
1/4 teaspoon salt
1/4 cup (57 grams) unsalted butter, cut into pieces
1/2 cup (120 ml) water
2 large eggs, lightly beaten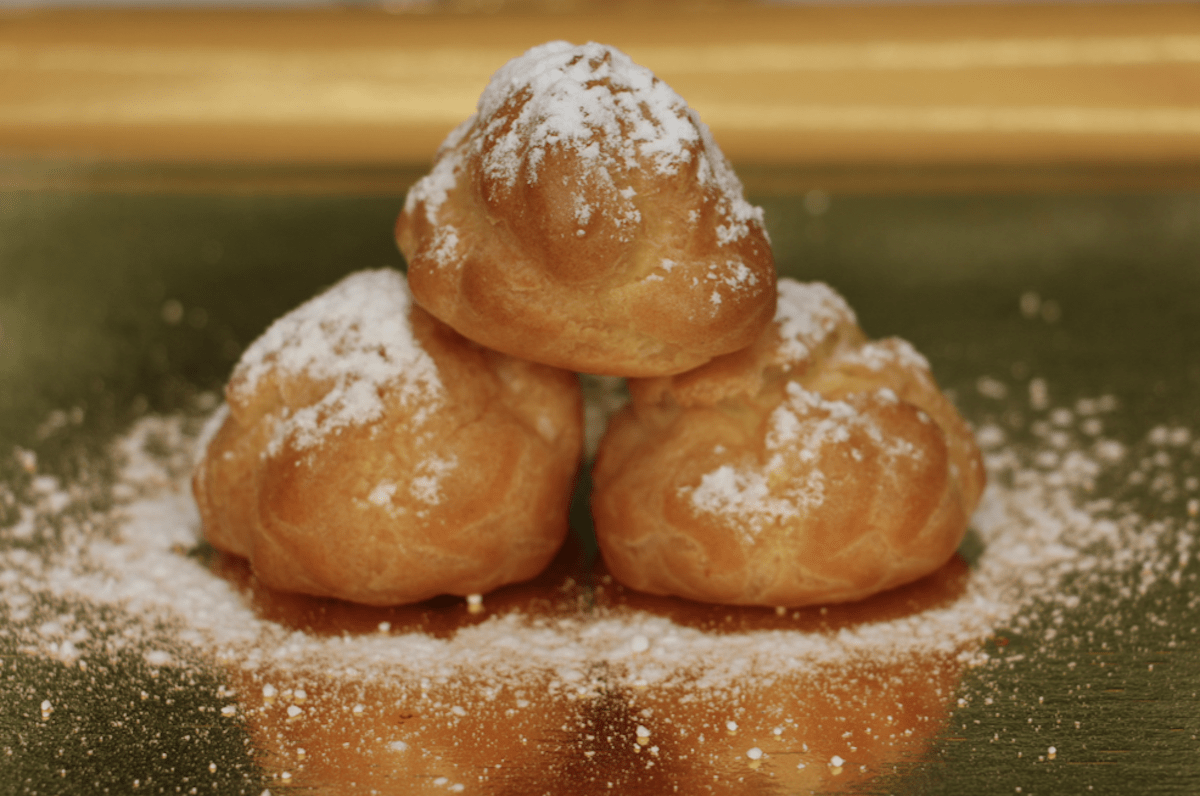 Directions
1. Preheat your oven to 400 F (200 C) and put a rack in the center. Line a baking sheet with parchment paper or lightly grease the pan with butter or non-stick spray.
2. Sift to combine flour, sugar, and salt in a bowl.
3. In a heavy saucepan over medium heat, add the butter and water and bring to a boil.
4. Remove from heat, add flour mixture, and stir with a wooden spoon until combined.
5. Return saucepan to the heat and stir constantly until the dough comes away from sides of the pan and forms a thick smooth ball (about 2 mins.) 6. Transfer the dough to your stand or electric mixer and beat on low speed to release the steam from the dough for about a minute. When the dough is lukewarm, slowly add the lightly beaten eggs and continue to mix until you have a smooth thick paste.
7. Spoon 12 small mounds of dough onto the baking sheet about 2 inches (5 cm) apart and gently brush the tops of dough with a lightly beaten egg.
Baking (and while baking!)
8. Bake for 15 minutes and reduce the oven temperature to 350 F (180 C). Continue baking for 30 to 35 minutes or until the shells are golden and almost dry inside.
9. Turn off the oven, poke a few holes in each puff with a fork, and allow the shells to cool and dry out in the oven with the door open.
Profiteroles Filling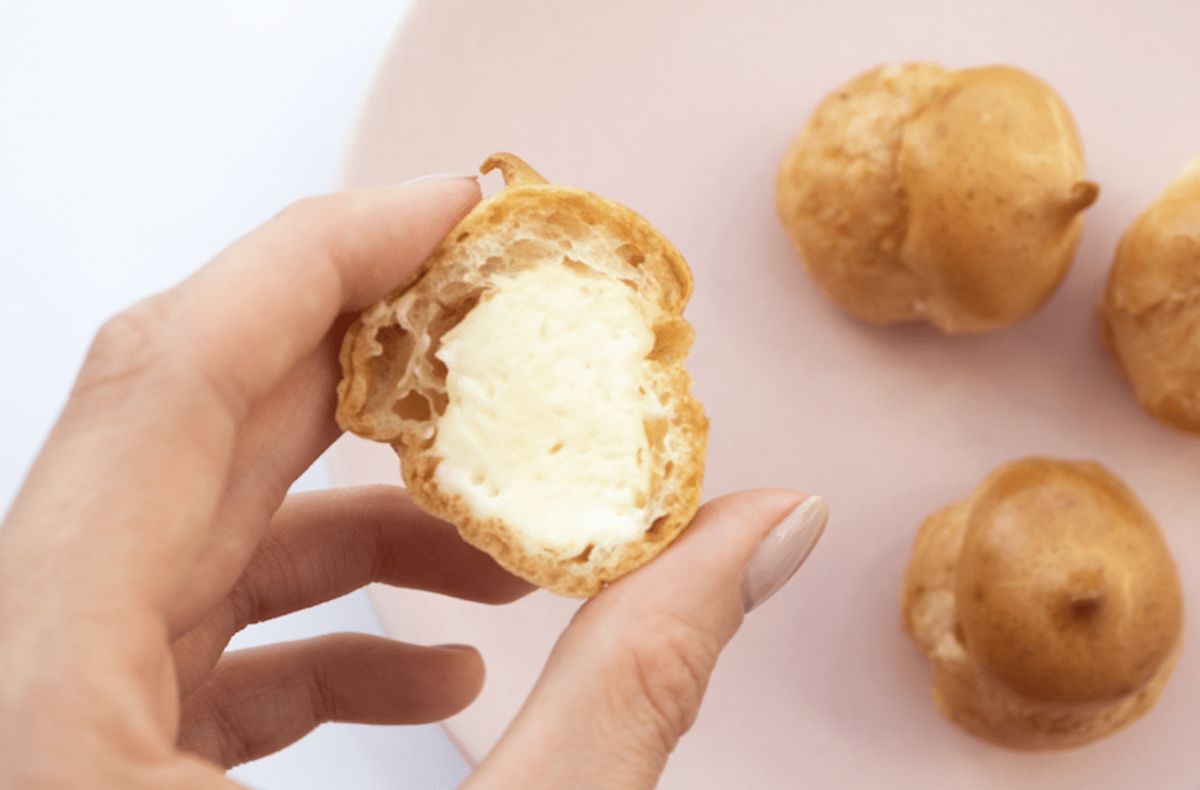 Have Them Your Way
When it comes to completing your choux a la creme, you have a lot of options. You can use your favorite custard, whipped cream, pastry cream, or ice cream for profiteroles filling. For the chocolate topping, you can create your own melted chocolate syrup or use your favorite ready-made chocolate syrup.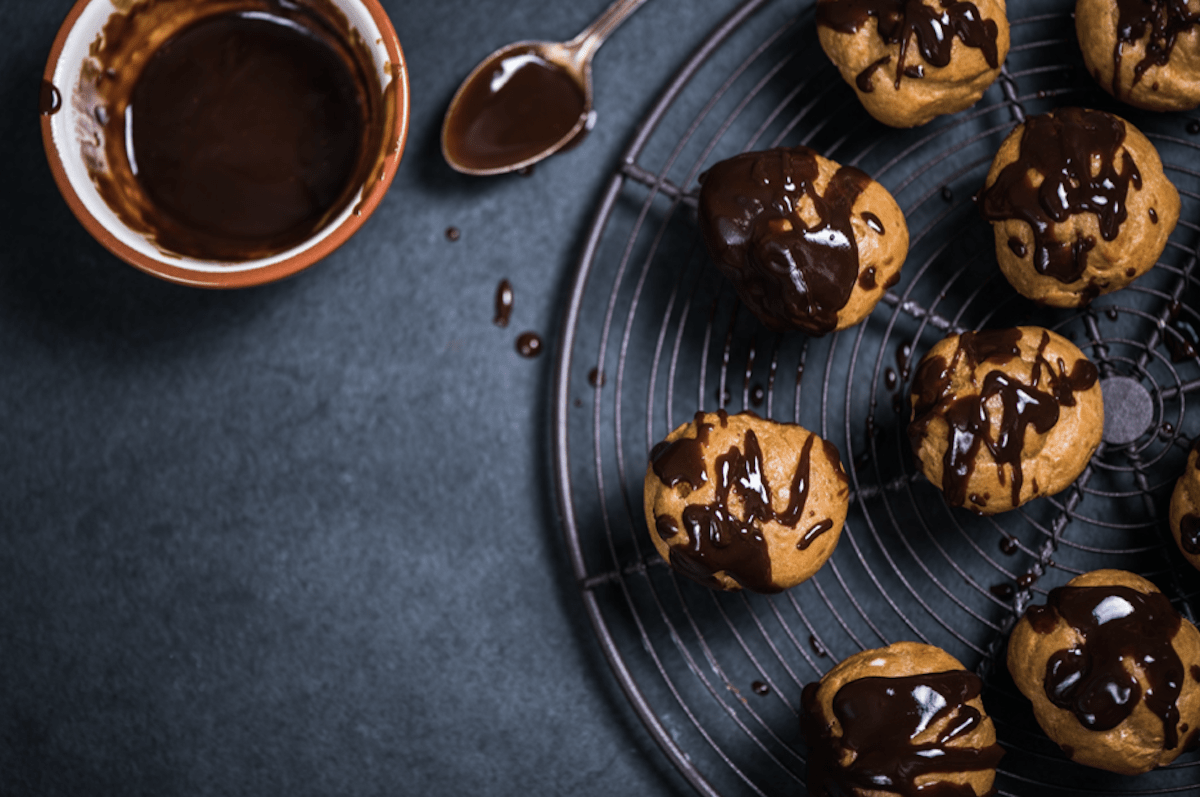 Choux A La Creme Complete
When you've completed the choux pastry recipe and your puffs are ready, split the shells in half.  Whether you want ice cream puffs, custard, or another cream for profiteroles filling, place a small scoop of the profiteroles filling of your choice on the bottom and top with the top half of the shell. For chocolate profiteroles, drizzle chocolate syrup over the top or dust with powdered sugar. Choux a la creme are often served in threes, but you can make and eat any number that you like. Fresh mint or small strips of orange peel make a lovely complimentary garnish.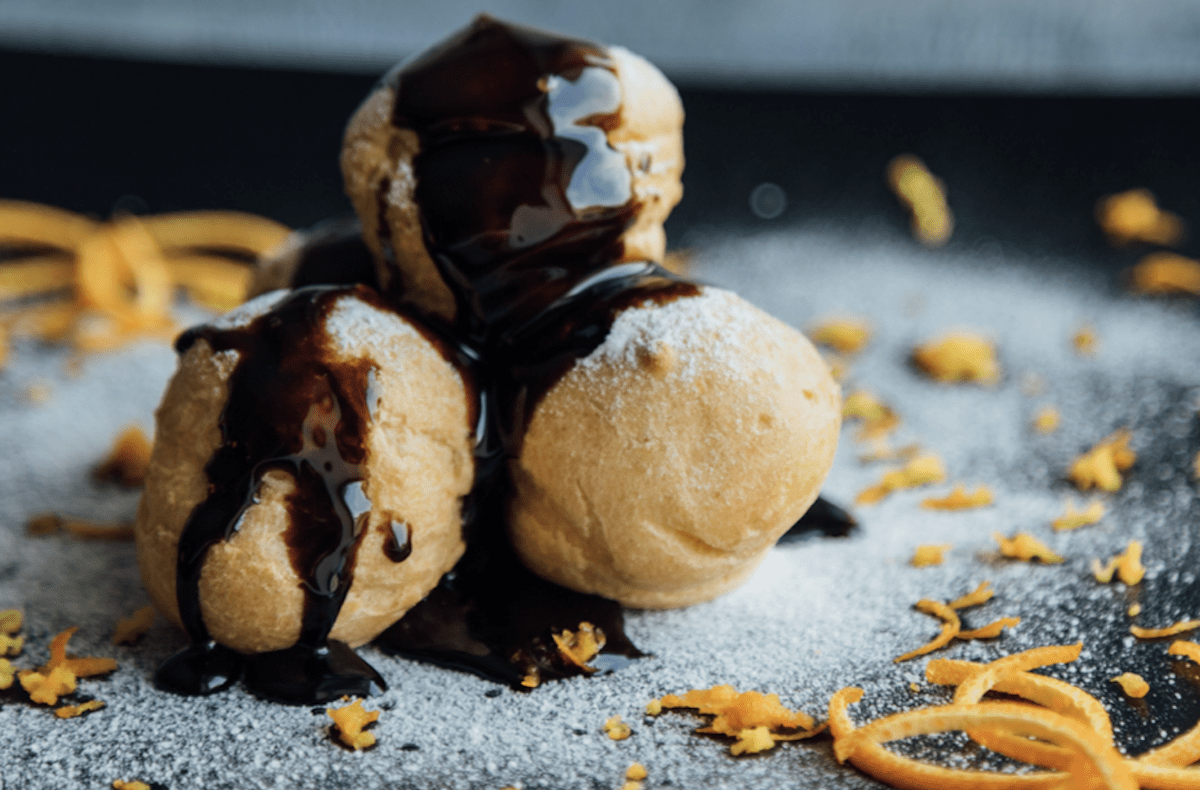 We're sure that whatever you're serving for dinner will be finished off brilliantly by this easy and tasty visit from the art of French pastry.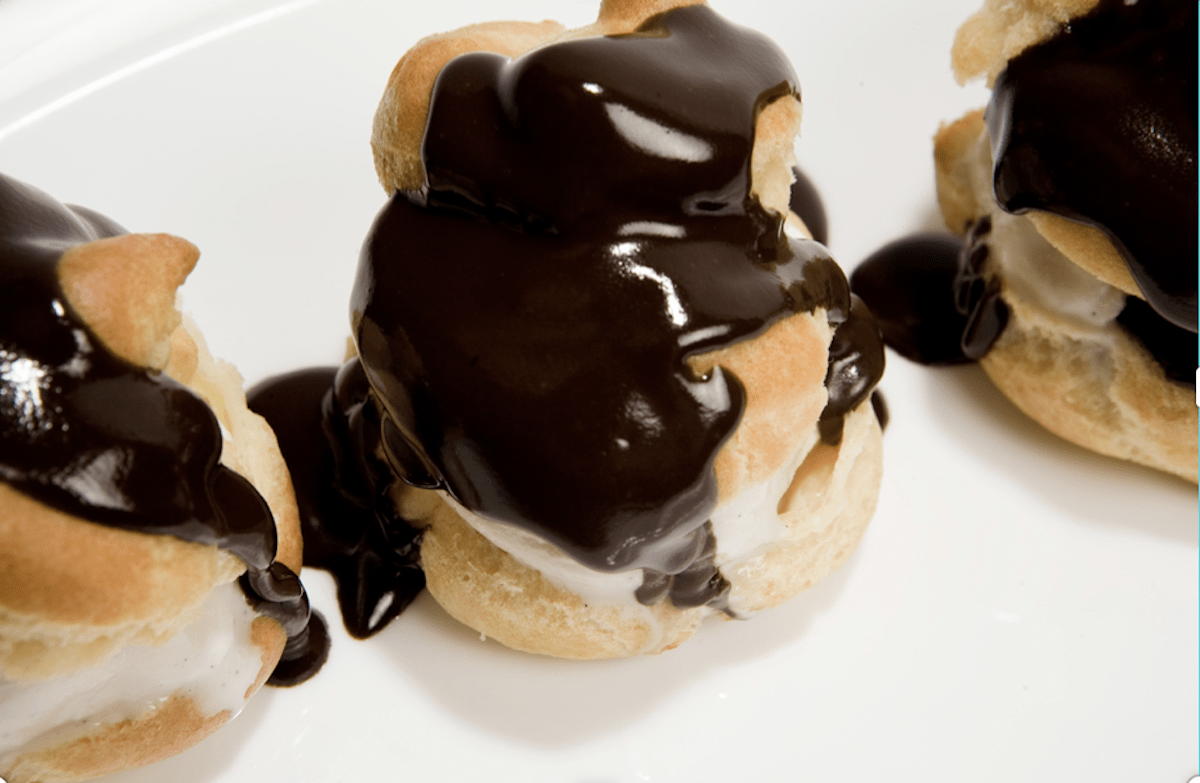 If you like our choux a la creme French dessert recipe, try our delicious and easy Portokalopita Greek Orange Cake recipe too.