Eat and Drink Local in Conejo Valley and Torrance California
Special thanks for this wonderful article by Julie McCool, whose Virginia travel site FuninFairfaxVA.com helps locals and visitors find fun places to explore, dine, drink, and play in the Virginia, Washington DC and mid-Atlantic region. Follow Fun in Fairfax VA on Facebook, Twitter, Pinterest, and Instagram.
Conejo Valley and Torrance offer a wealth of tasty local dining and drink in Southern California with beautiful nature and interesting stops nearby. While LA and the beaches get most of the SoCal attention, both Conejo Valley and Torrance make an excellent base for foodie travelers to explore new food, wine, and craft beer destinations.
Great Places to Eat and Drink Local in Conejo Valley California
Cisco's Mexican Restaurant in Westlake Village is a popular spot for fresh Mex and great happy hour margaritas. The made-to-order guacamole is prepared table-side so you can request just the level of spice and seasonings you prefer. The tacos are generously filled and tasty, and the house margarita has got a nice kick. Cisco's is also a sports bar, with TVs drawing the focus on game nights.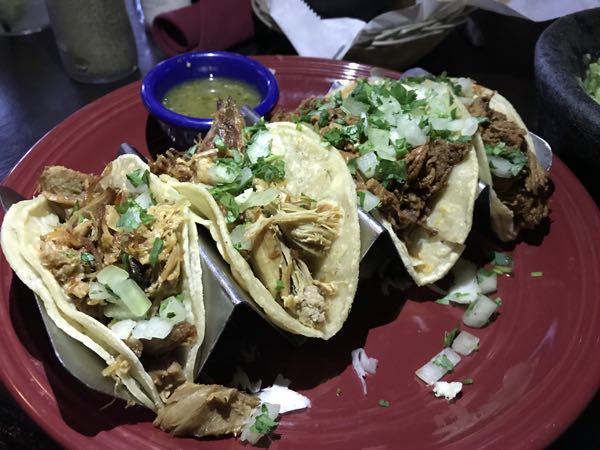 When your goal is a diner-style breakfast that's full of flavor, head to Stella's in Newbury Park. Yelpers raved about the classic home fries and we have to agree. Crispy chunks of potato seasoned with chunks of onion are the perfect accompaniment to omelets. Another popular choice is french toast made from King's Hawaiian.
It's a good sign when you arrive at a brewery and restaurant to find Travel Channel filming an episode of Food Paradise. Ladyface Ale Companie in Agoura Hills offers a range of craft brews and a full menu. The Sausage Plate with house-made bierwurst on a pretzel roll was delicious and a great happy hour deal. The outdoor patio has lovely views of the surrounding mountains, perfect on a nice California day.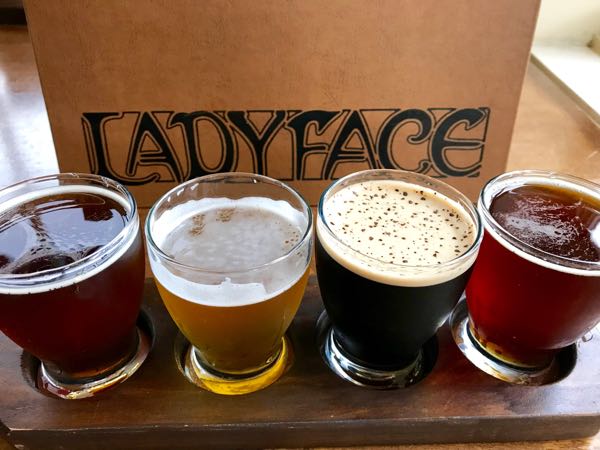 The Old Place occupies a 100-year-old building in the tiny town of Cornell. The original restaurant had three items on the menu—steamed clams, steak, and wine. Today, this intimate dining room serves a range of dishes, with a focus on fresh, locally sourced meats and produce. Grab a seat on one of the bar benches or snag one of the cozy wooden booths (reservations recommended) for lunch, dinner, or weekend brunch. Cornell Winery and Tasting Room next door pours tastings and glasses of California wines and houses an art gallery and shop full of unique finds.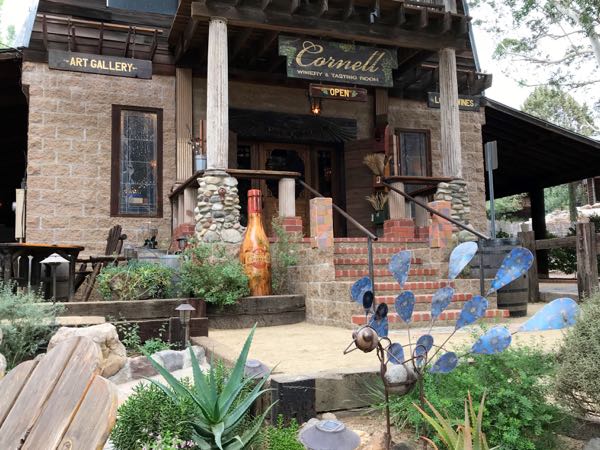 A board at the door announces the fresh caught fish you'll find on the menu at  Lure Fish House in Westlake Village. Order your favorite, or follow our lead and choose the Lure Seafood Grill. The generous platter of oysters, shrimp, scallops, and fresh fish are served with house-made tartar, drawn butter, and two sides. The back patio offers a nice outdoor spot, gently lit and warmed with heat lamps at night.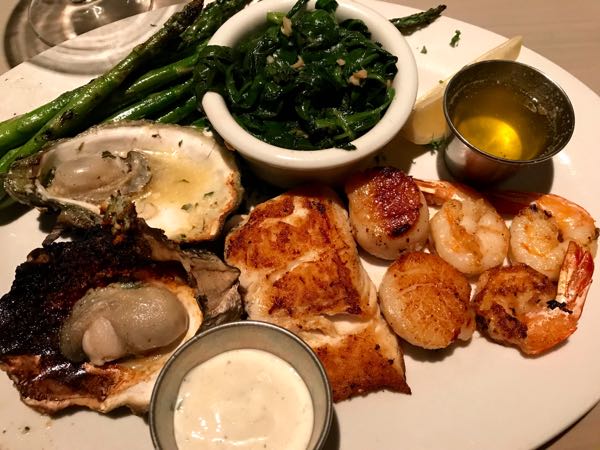 The motto at Jinky's Kanan Cafe makes a bold claim: "Better than breakfast in bed." Fortunately, the menu at this popular Agoura Hills restaurant delivers the goods. We highly recommend the Santa Fe Scramble, with chorizo, veggies, and tortillas, and served with a yummy side of pea guacamole.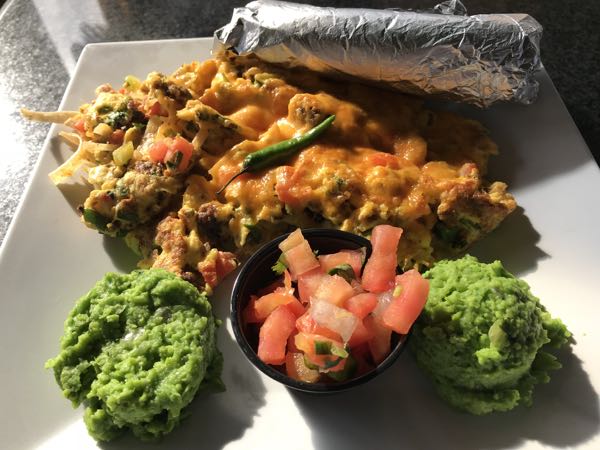 More To Do
Take a break from all that great food with a visit to the Ronald Reagan Presidential Library. Highlights include the 747 used during Reagan's presidency and a fascinating exhibit about the discovery of the Titanic wreckage, which occurred during the Reagan years.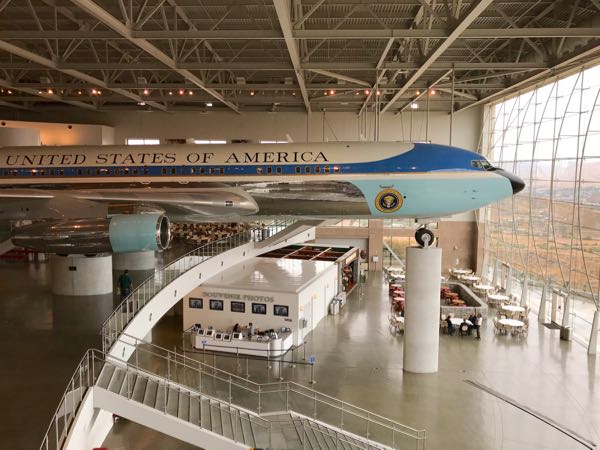 If you need a little exercise to work off your meal or work up an appetite, there is plenty of nature nearby. Hike to a hidden waterfall in Wildwood Park, explore a western movie set at Paramount Ranch, or take a hike in the Santa Monica Mountains. Follow the link for more Cool Things to Do in Conejo Valley.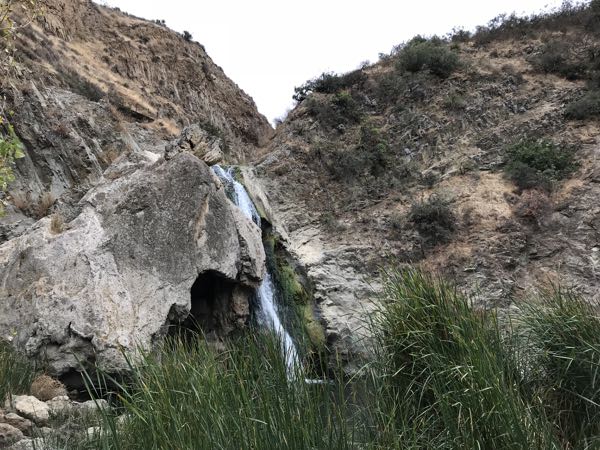 Local Dining in Torrance California
We found a range of tasty dining options clustered in the walkable Old Town area of Torrance. A few compact blocks offer a fun mix of shops, restaurants, and historic buildings.
Head to Local Kitchen for scratch-made American favorites like chicken and waffles or thick, juicy burgers. We're fans of the amusingly named, "10 Shrimp Walk into a Bar in Baltimore," and there's a nice range of craft beer and a full bar.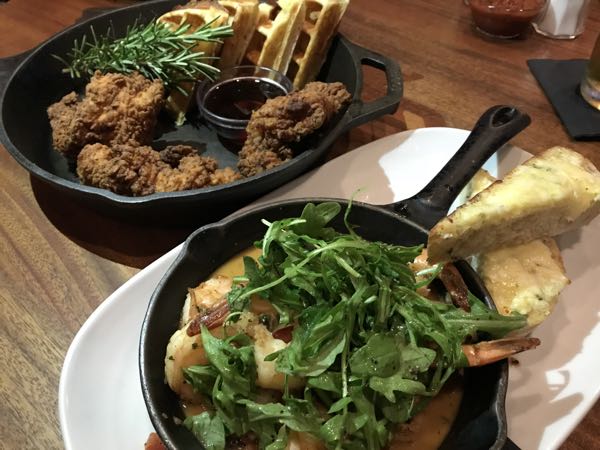 We were pleasantly surprised to find the best Chicken Mole Negro we've ever had at Madre, one of two Mexican restaurants in Old Town Torrance. The rich, sweet, and spicy sauce paired perfectly with a delicious, spicy cocktail.
The diner-style Eat at Rudy's is a good bet for breakfast in Old Town. Check the board for the day's specials, or choose from standards like french toast, pancakes, and omelets. Seating is tight in the small interior but extends to several sidewalk tables. Bring cash; Rudy's does not accept credit cards.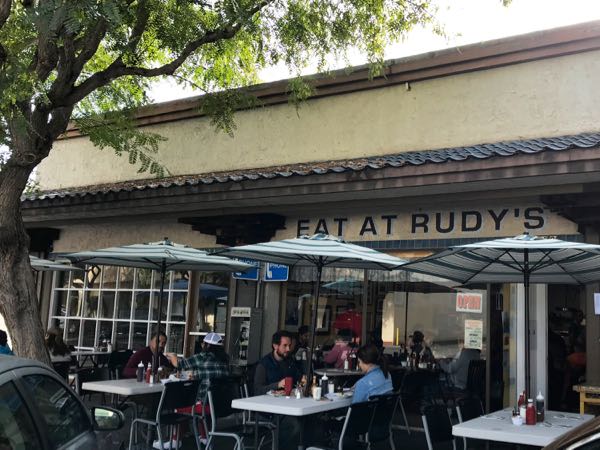 Away from the Old Town area but worth the drive is Truxton's American Bistro. Visit on a weekend and you'll find the place hopping. The bar takes pride in their drink-mixing magic, and the kitchen turns out a wide range of burgers, sandwiches, small plates, and specials. The Original 11-Spice Brisket Skillet was a hit at our dinner.
If you've ever enjoyed the slightly sweet flavor of King's Hawaiian bread, you have to visit the King's Hawaiian restaurant in Torrance. The breakfast menu includes a generous helping of the namesake bread, served as French toast and topped with fresh fruit. If you have kids in your group, ask for seats at the roundtable surrounding a huge fish tank. And be sure to stop for baked goods on your way out. The cinnamon pull apart called to us!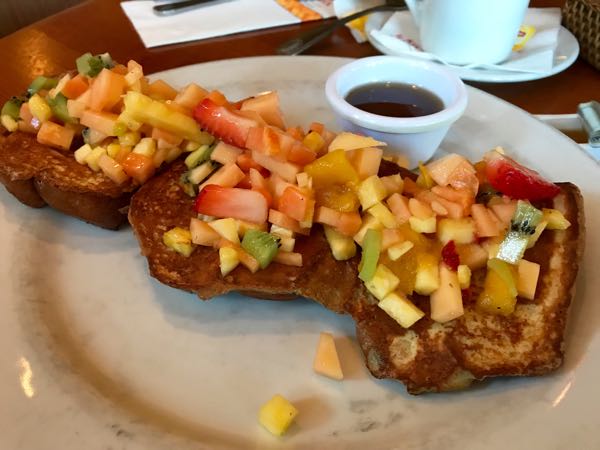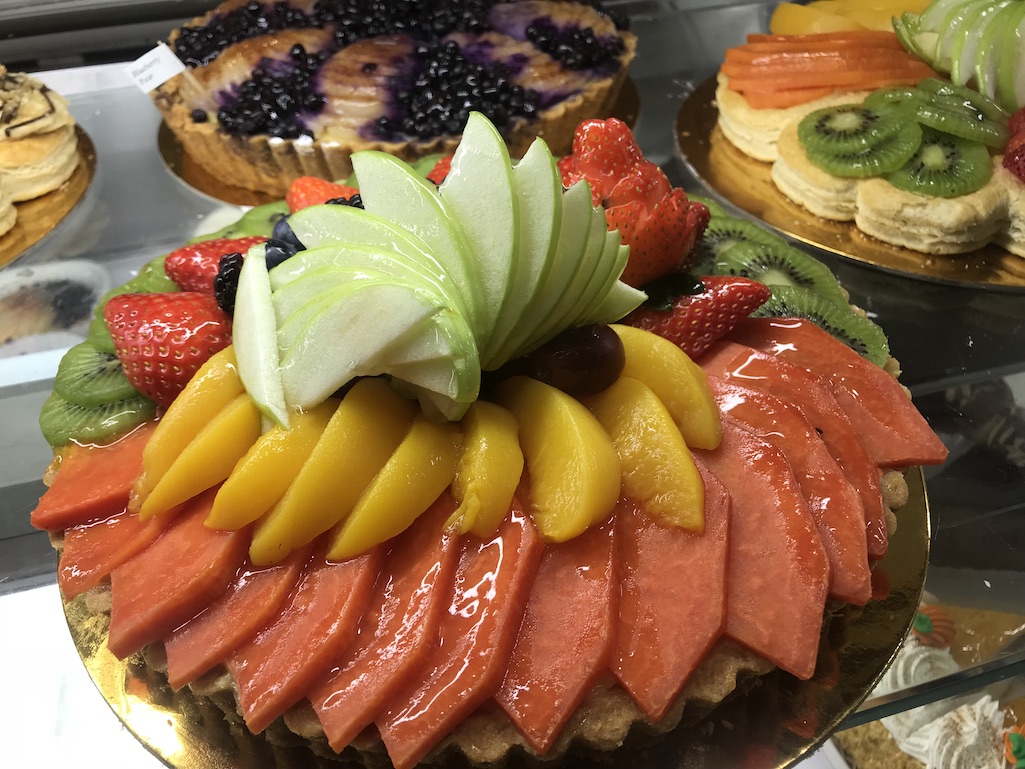 Stop in the market at Alpine Village for authentic German specialties and sweets, and visit the nearby stores for German clothes, steins, and crafts. In fall, the village is packed with revelers enjoying a traditional Oktoberfest.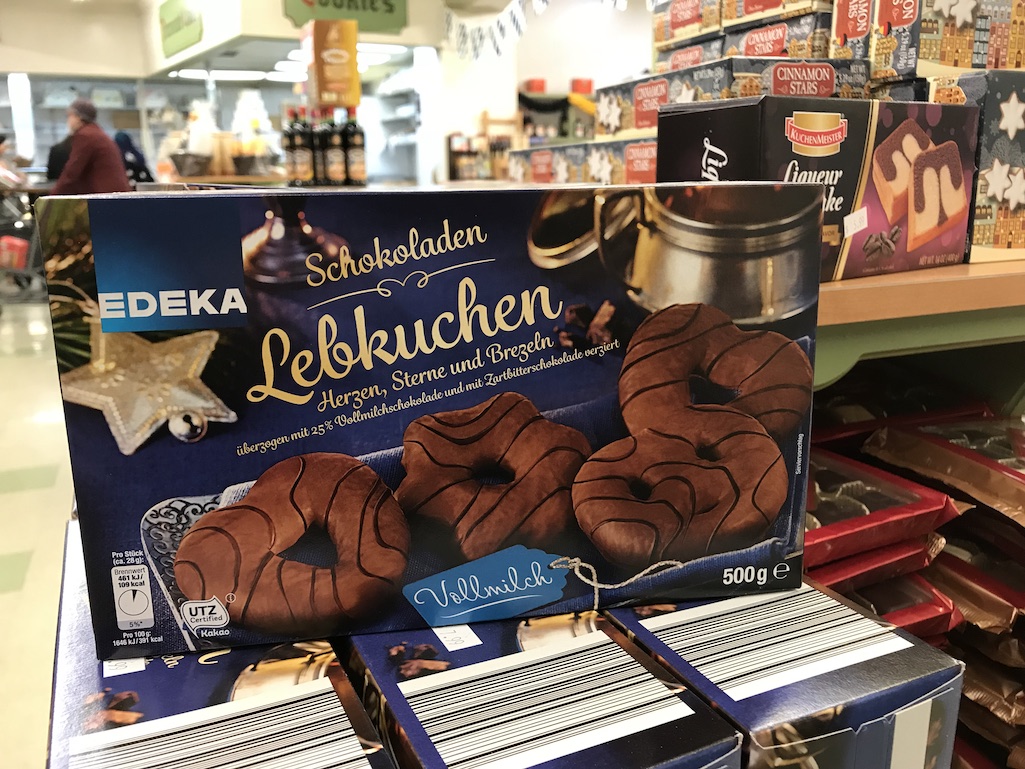 Craft Breweries in Torrance California
Southern California, like much of the U.S., is blessed with a burgeoning craft brewery scene. Torrance scores more than it's fair share of the fun, with 11 breweries. We didn't have time to visit them all, but we did sample the brews at four Torrance breweries.
The busiest brewery we visited was absolutely hopping with a steady stream of customers ordering flights and pints. Smog City Brewing offers an extensive line-up of craft brews including several sours and an excellent Imperial Stout.
The Dude's Brewing Company channels the vibe of The Big Lebowski with their bowling pin-shaped tasting boards. They offer a line of IPAs and ales, including a "JuiceBox Series" flavored with fruits like orange and boysenberry.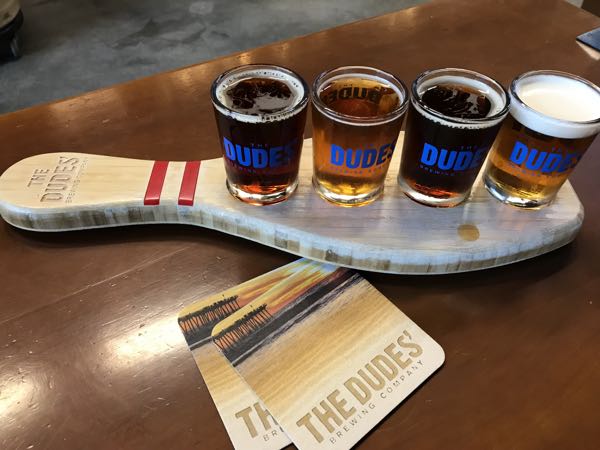 The large industrial space at Strand Brewing Company offers plenty of room to spread out and relax over a beer. During our visit, a kids birthday party was forming in a far corner and a giant screen played surf videos closer to the bar. A line of IPAs dominate the tasty beer choices, but we also suggest the Porter.
Zymurgy Brew Works combines an unusual name with a unique emphasis on "DIY" brewing. In addition to the usual brews on tap, customers can take beer-making classes and create their own brews for consumption at home.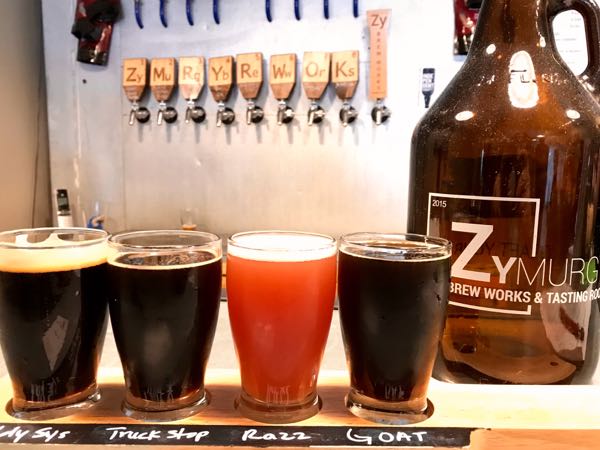 Torrance makes a good base for exploring Southern California beaches without the high price tag of beachfront properties. The 22-mile Strand Bike Trail starts in Torrance, and the State Beach offers nice surf and beautiful views of Palos Verdes Peninsula. If time allows, take a drive around the peninsula and enjoy stunning coastal views.
Follow the beach north to explore the towns, piers, and restaurants of Redondo Beach and Hermosa Beach. Finish your day anywhere along the coast for spectacular sunset views. Follow the link for more Fun Things to do in Torrance California.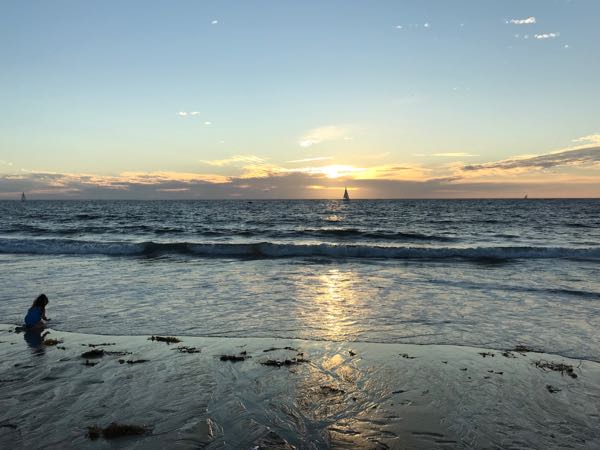 Visit Conejo Valley and Torrance California
Conejo Valley and Torrance are both ideal for a side trip or getaway from Los Angeles. With great local food, diverse craft beer and wine, and gorgeous nature from the mountains to the shore, this part of Southern California offers a lot to explore and enjoy.
Our visit was hosted by Conejo Valley Tourism and Discover Torrance. All opinions, text, and photographs are our own.
Pin It For Your Food Travel Planning