We thank Destination Missoula for hosting the visit. Thanks also for the lovely accommodations of the DoubleTree by Hilton Missoula – Edgewater. We were not financially compensated. All opinions we provide are our unique views and reflect our experiences. We pledge to provide our audience with truthful and honest reviews.
Missoula Montana is one of those places you may not have on your food travel radar. Well, tune it up because you should. I had the opportunity to experience this magical city in the beautiful western part of the state. Not only did I feast on some amazing food and beverages, but my eyes and soul feasted on the relaxing, understated vibe of this subtly sophisticated town.
One of the best things about traveling in the winter is seeing Mother Nature in her abundant glory. The Northern Rockies surround Missoula. And they follow you everywhere. You don't walk out of a restaurant or into a bar or down the street or into the hotel without seeing them and even feeling their presence.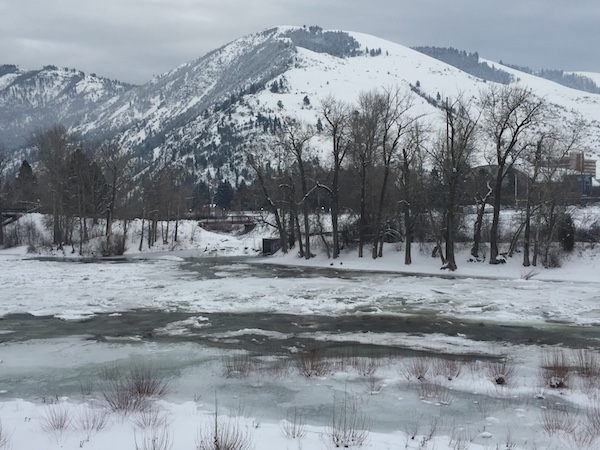 Missoula is a deceptively seductive destination. The first thing you notice is the surpassing beauty all around you. Then you get into a relaxed, casual, even mellow mood. You absorb it from the people around you. When you do a little exploring, you sense the college town vibe as subdued but pervasive.
And, before you know it, you're totally hooked. The second largest city in Montana, Missoula has about 72,000 residents. As the home of the University of Montana, Missoula also has an incredible amount of cultural, culinary, and recreational attractions that will keep you busy for as long as you decide to stay.
DoubleTree Double Take
I got my first hint of the beauty surrounding me when I looked out the glass door of my room at the DoubleTree. I saw the lazy Clark Fork River flowing past me. The river made gentle sounds of flowing water and I stood there enjoying the scenery.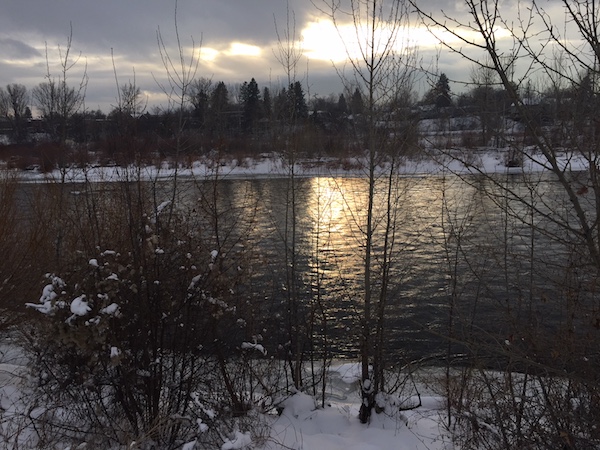 In the evening, I could see a lighted bridge in the distance, and the sounds of the water surely would lull me to a restful sleep.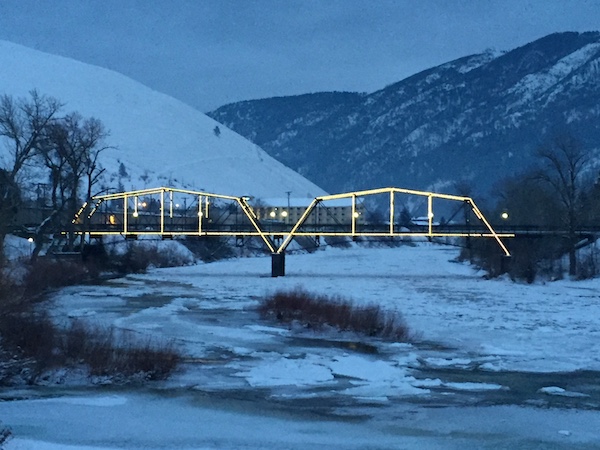 The DoubleTree by Hilton Missoula – Edgewater houses Finn & Porter a relaxed and elegant restaurant offering fine dining on steak and seafood, with the added benefits of a wood-fired pizza oven and fresh seafood appetizer bar.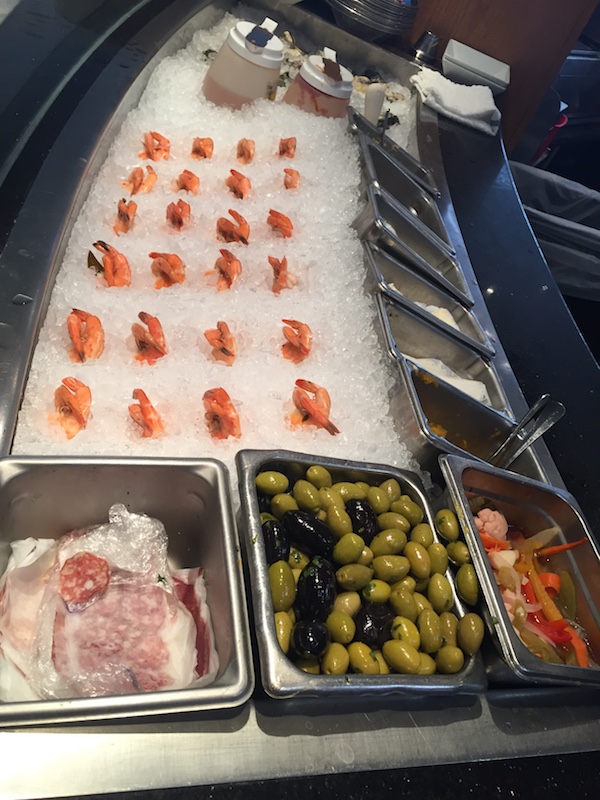 Breakfast is as complete or as simple as you like it. Because I knew I had a full day of eating ahead, I opted to keep it simple with some perfectly prepared eggs over medium and a crispy toasted English muffin, just the way I like it.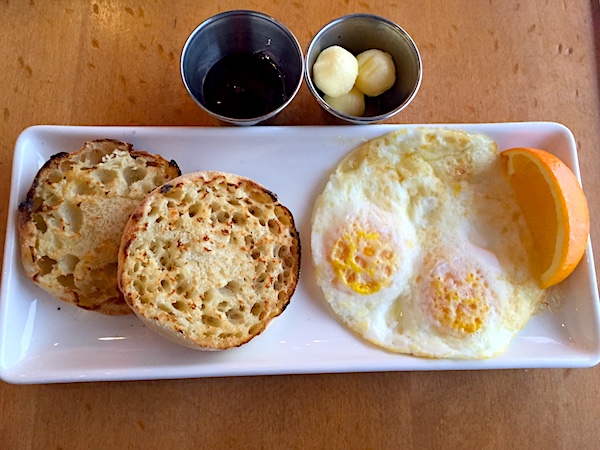 No matter what I ordered, it would be enhanced by the spectacular view from the huge windows offering a gorgeous view. In the warmer months, the outside dining is something you won't want to miss.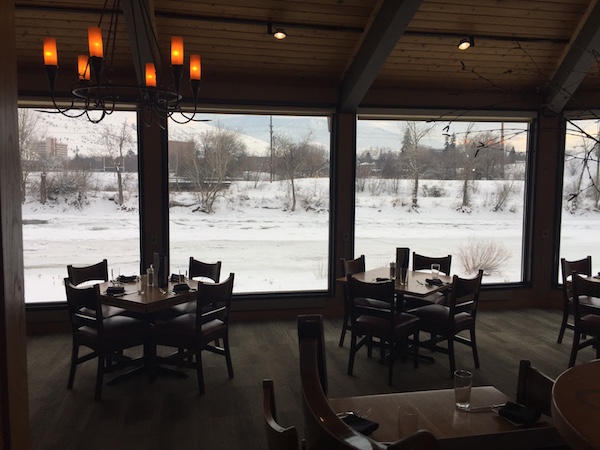 Of course, as a Food Travelist, I happily needed to leave my comfy nest and explore the wide variety of options available for eating, drinking, and eating some more. Missoula is deceptively dense when it comes to great food and drink offerings. From fun and funky to fabulous fine dining, Missoula has something for every mood. Here is just a sampling of some of my favorites.
The Notorious P.I.G. BBQ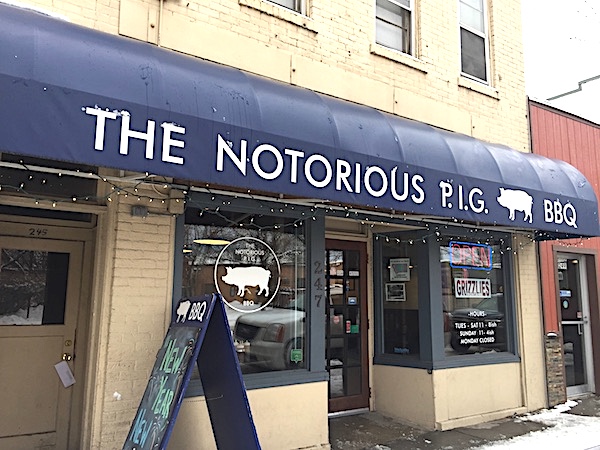 I love some good Q. But good Q can be hard to find. So I was delighted that my first taste of Missoula was at the awesome Notorious P.I.G. BBQ, an unassuming spot that apparently everyone knows about and loves. The menu offers sandwiches or plates and sides in a simple straightforward way. I decided that I'd be kicking myself if I'd gone to a place named Notorious P.I.G. and didn't try the pulled pork. So that's what I ordered with the assistance of my cheerful guide, along with coleslaw and baked beans. The potato salad is also a favorite, but I was already feeling like a p.i.g. myself so stuck with the standard number of sides.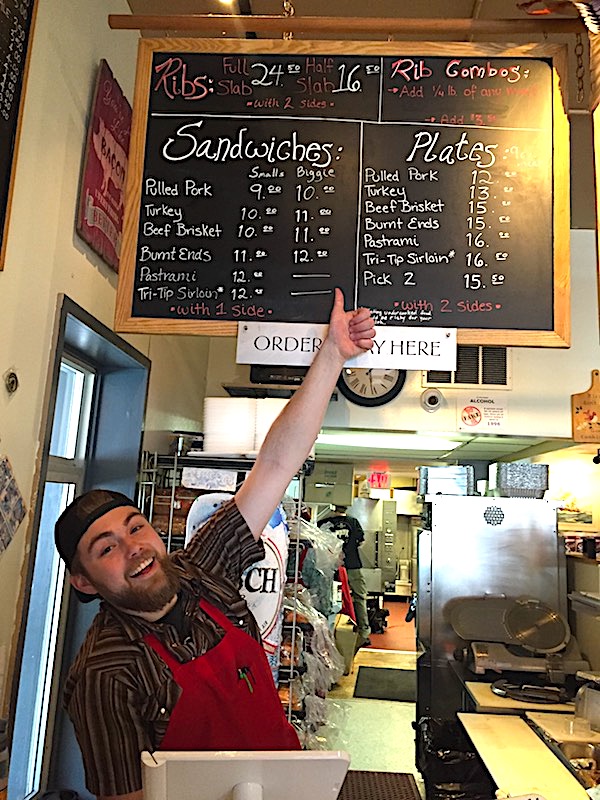 On the table, you'll find various styles of sauce to douse your eats with from vinegary to mustardy to spicy to my favorite, tangy and sweet. As hard as it is to give the meat its perfect texture and smoke, a lousy sauce can be its undoing. Fortunately, the Sweet Cady's sauce here was fantastic and made me do a happy dance in my mouth. The bbq beans are also noteworthy as they had a bit of chewy caramelization along with the meaty, tangy, and sweet goodness that was cooked into them through patience and a really good recipe.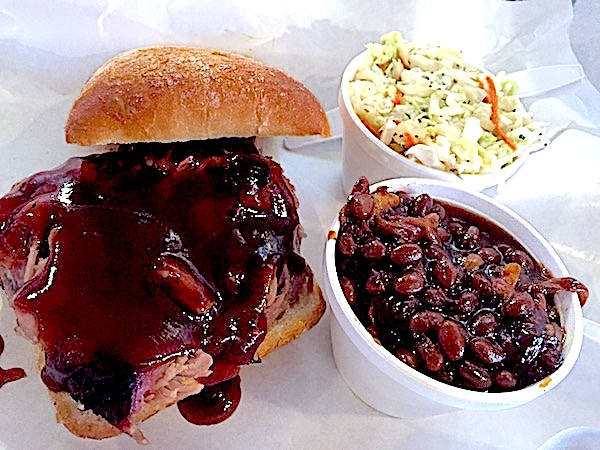 I also got my first taste of a local brew, the popular "That's What She Said" cream ale from Draft Works Brewery. If I didn't know what a cream ale was before, there's no doubt in my mind now. It's mild and has a sweet finish. No bitter after bite on this one, which paired perfectly with my sandwich and sides. And so I left stuffed and happy as, well, I bet you can guess.
Shopping and Strolling
Missoula, even in winter, is a highly walkable city. Several streets offer a wide array of shops, galleries, and points of interest that encourage you to stroll and explore. You can pop into a beautiful garden shop, check out some musical instruments,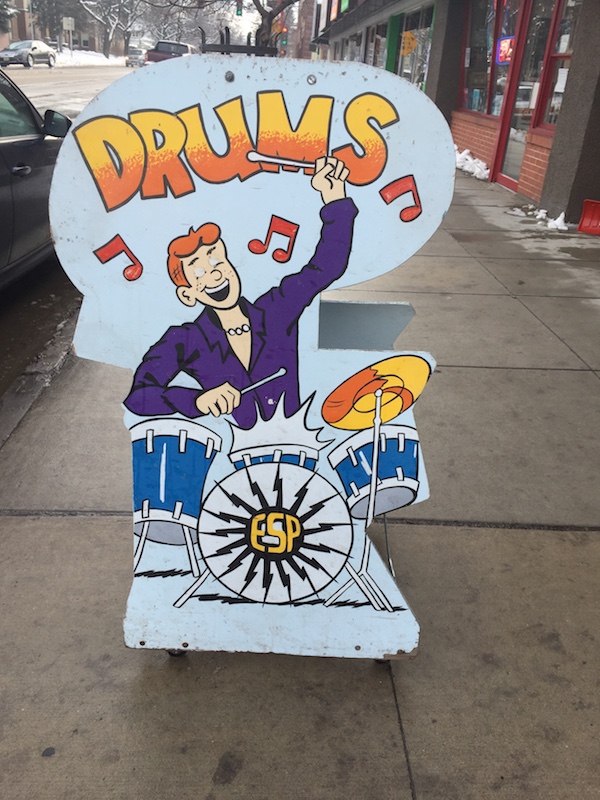 catch a movie,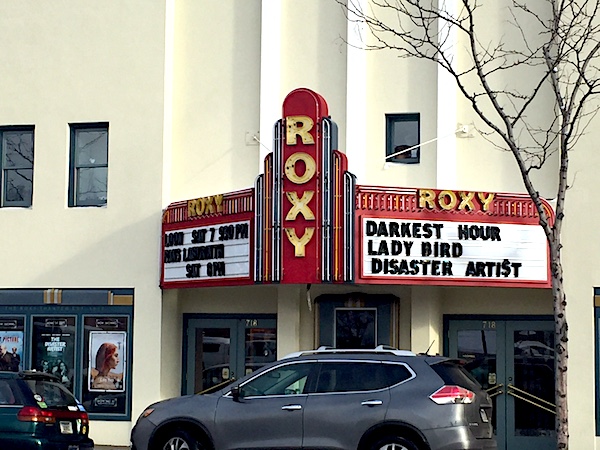 enjoy public sculpture and art,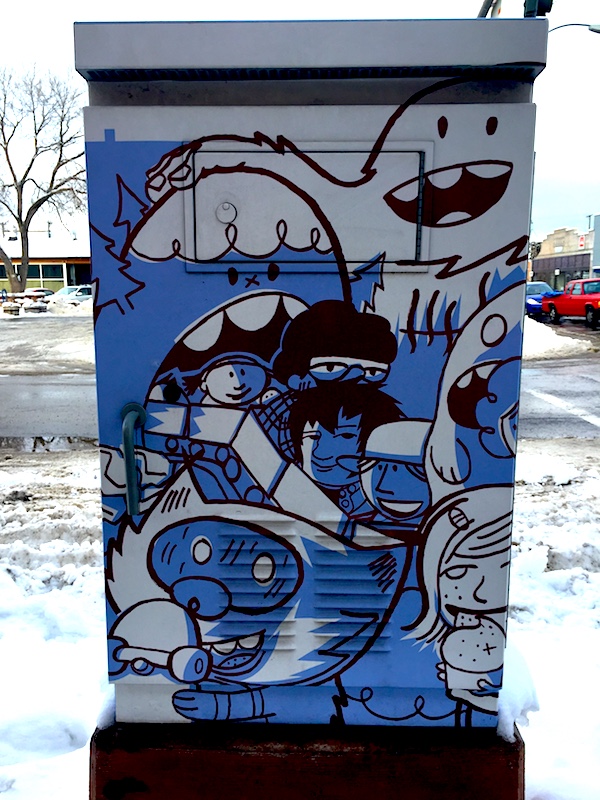 explore a gallery,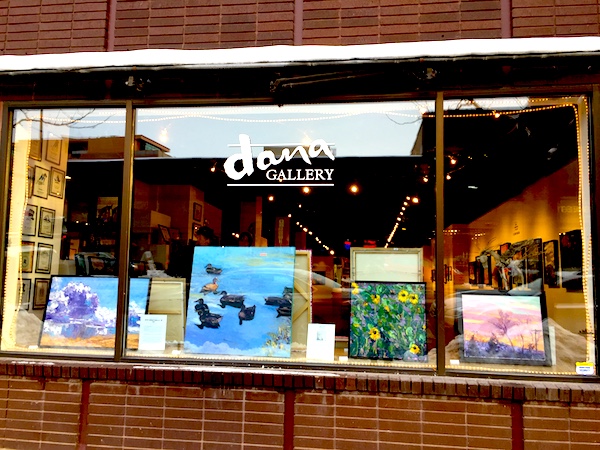 look at books & stuff,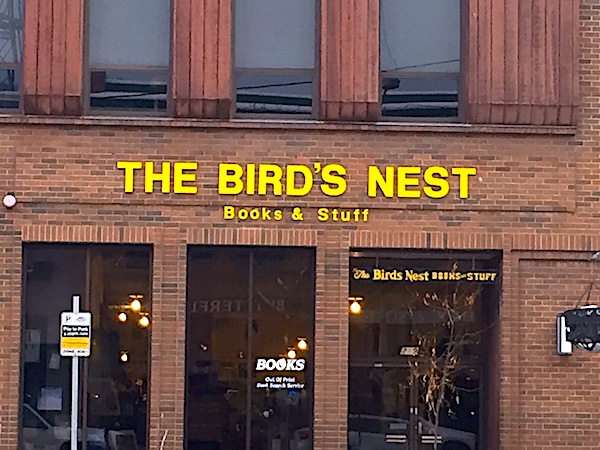 or get lost inside the "We Buy Anything" store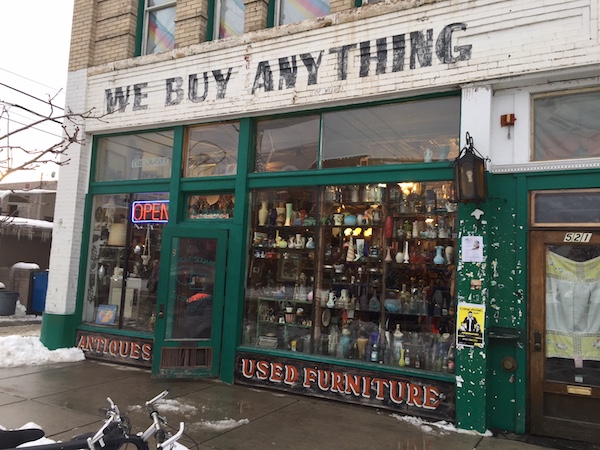 (which really does seem to buy anything!)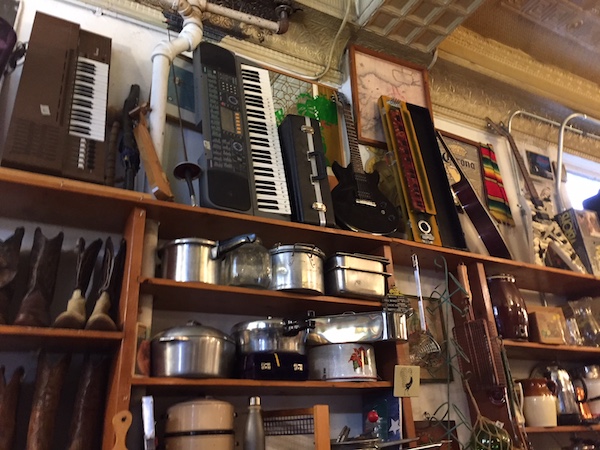 all within a few blocks.
If you're feeling adventurous you can venture out a little further and be rewarded with even more fun surprises. Rockin' Rudy's is well-known by locals as the ultimate place for tchotchkes. This store is huge!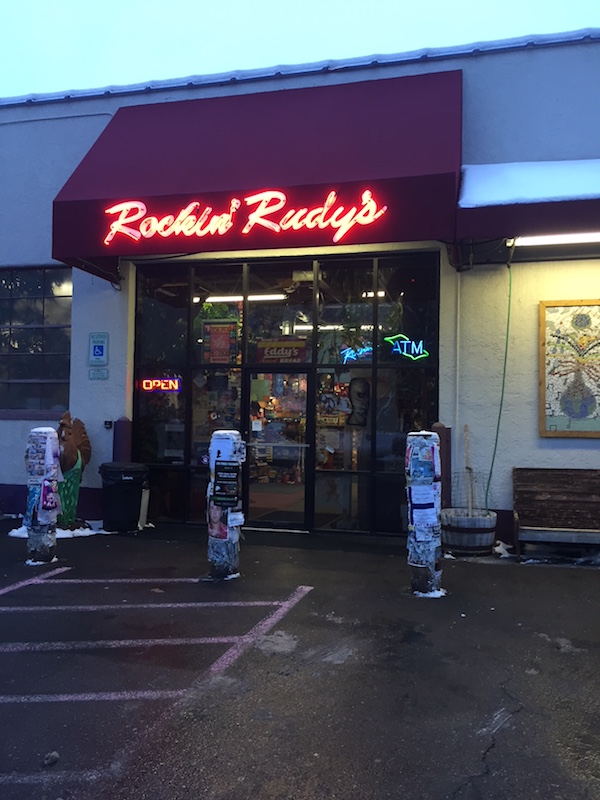 It has everything you can think of in the sundry category – shirts, jewelry, cards, and gifts of all sorts. It also has teas, videos and tons of other great stuff. With 8 rooms to browse, you could practically make a day of it.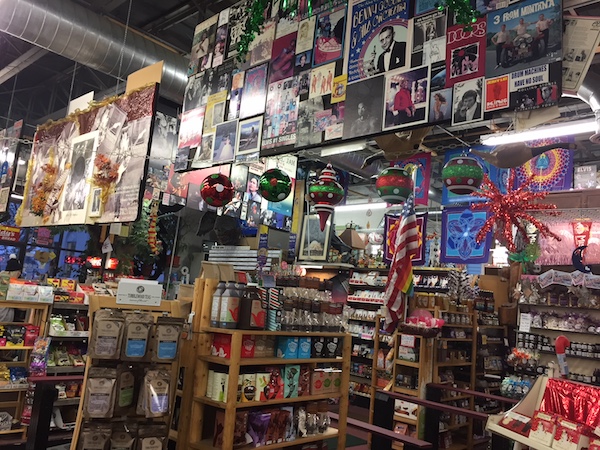 But you'll want to leave in time to explore another local treasure, a Carousel for Missoula.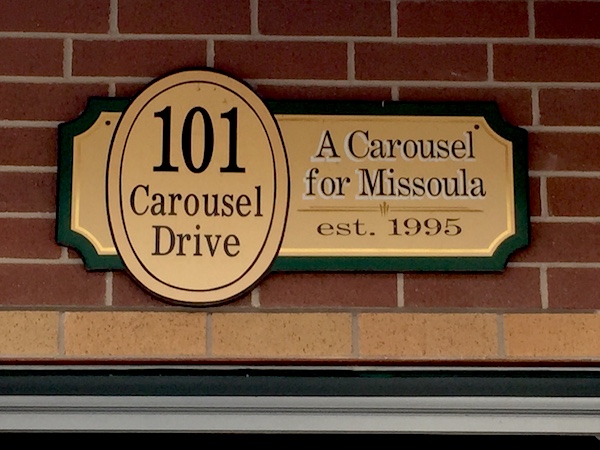 This charming attraction has a special meaning to Missoula and each of the carved figures has its own special story. There's a magical connection with the community and even dragons.
And, there are ongoing efforts of restoration that keep this special attraction in tip-top shape for visitors of all ages to explore and enjoy
Time for a Snack
With all that shopping and strolling, you're likely to get hungry. There's no lack of places to get a quick bite or a treat. Try a cone at the Big Dipper, some of the tastiest ice cream anywhere.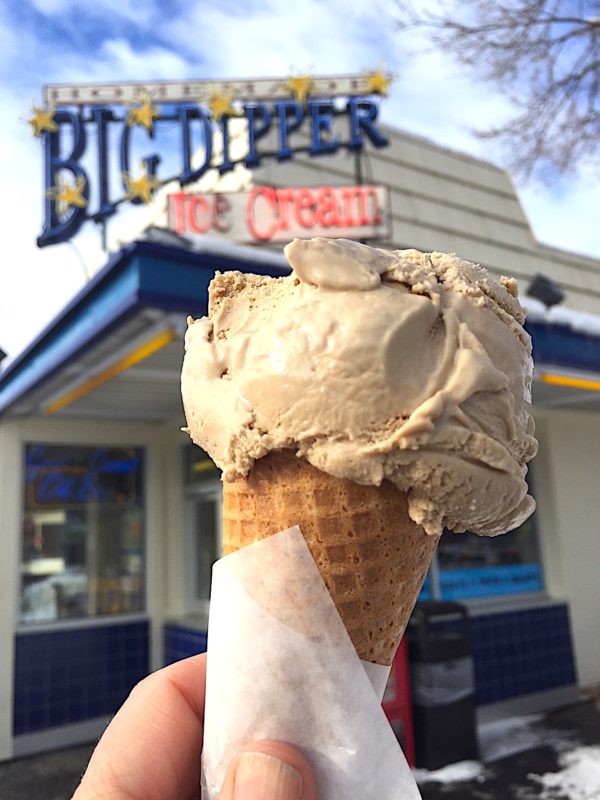 You can find a tasty gyro or piece of baklava made from yiayia's special recipe at The Green Pastry Shop.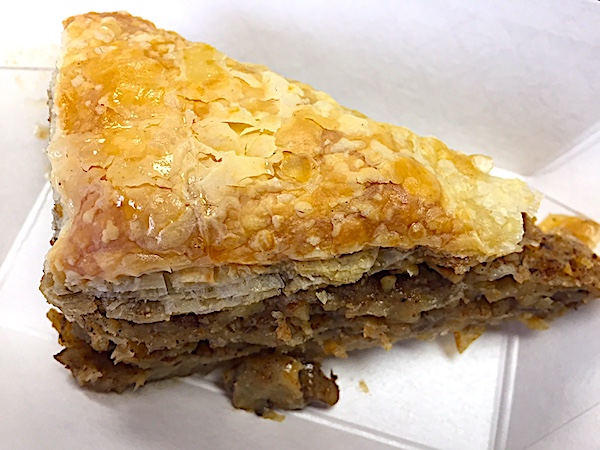 Grab a slice of pizza at The Bridge or Pie Hole.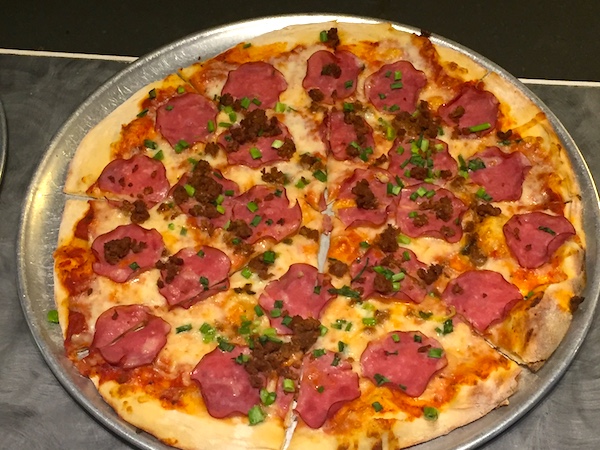 Or a freshly baked pastry from Bernice's Bakery or Le Petit Outre.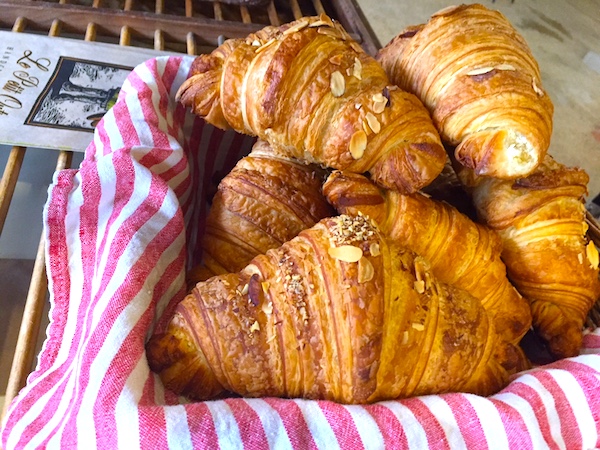 .
You can get some cookies from Mary's Mountain Cookies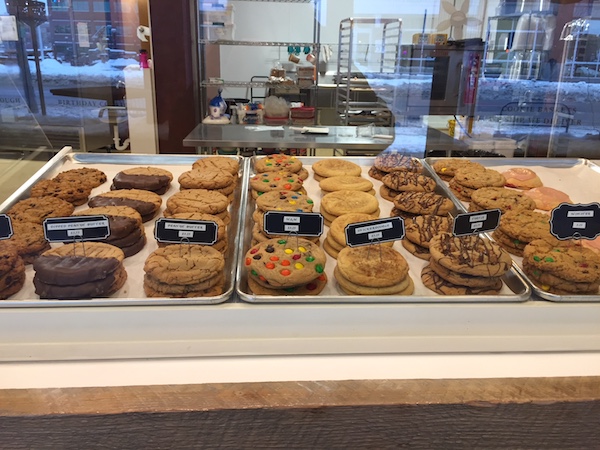 or something from Posh Chocolat to satisfy your sweet tooth.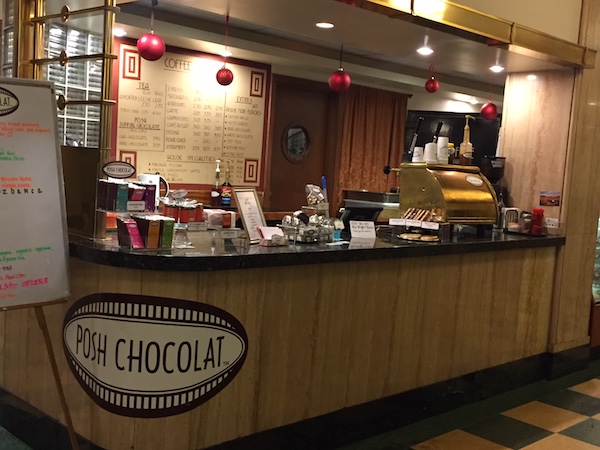 As you explore Missoula, you will encounter signals that make you feel comfortable and let you know that know that everyone is welcome.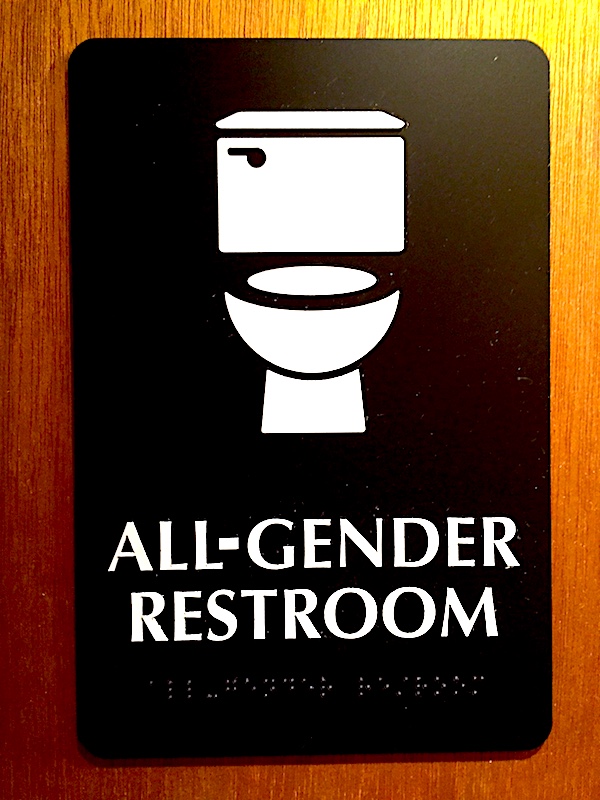 Quench Your Thirst
By now, you're likely to be working up a little thirst. But don't worry because, in addition to delicious local coffee and tea options, Missoula is crazy about making its own carefully crafted beer and spirits.
Montgomery Distillery offers up some incredibly smooth and sultry cocktails. I couldn't pass up the opportunity to try their homegrown version of the Moscow Mule, complete with the copper mug.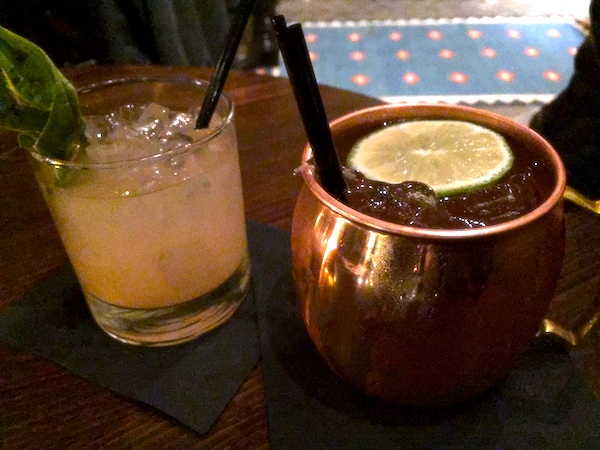 There are many other classic pubs and bars. One that's especially popular with University students at the end of a long night is Stockmans Bar and Cafe. It's been around as a classic haunt for ages and has the cool old-school sign to prove it.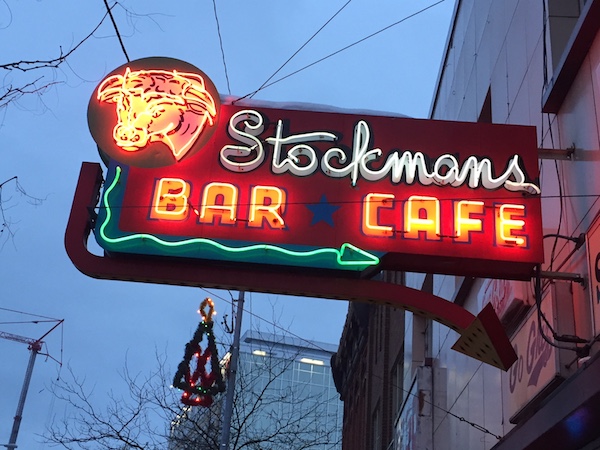 If you want a little entertainment with your libation, the Top Hat Lounge will fit the bill.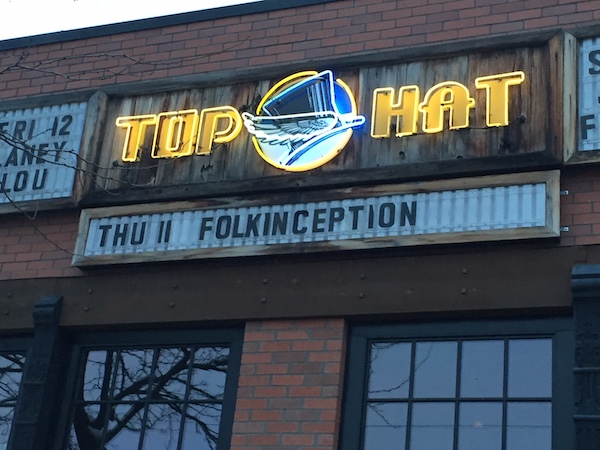 To quaff a brew you've got another ton of options. Tamarack Brewing Co. makes some seriously yummy beer. And, they also serve the largest plate of nachos I have ever seen!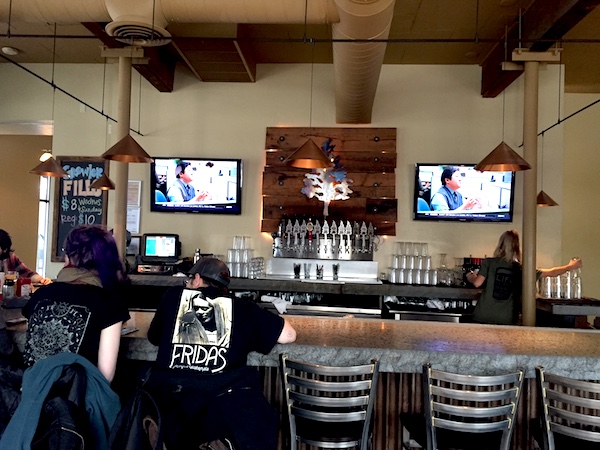 While there are lots of other great brew houses nearby, if you're willing to take a little jaunt maybe 15 minutes away, you will be rewarded with the incredible Highlander Brewing Company.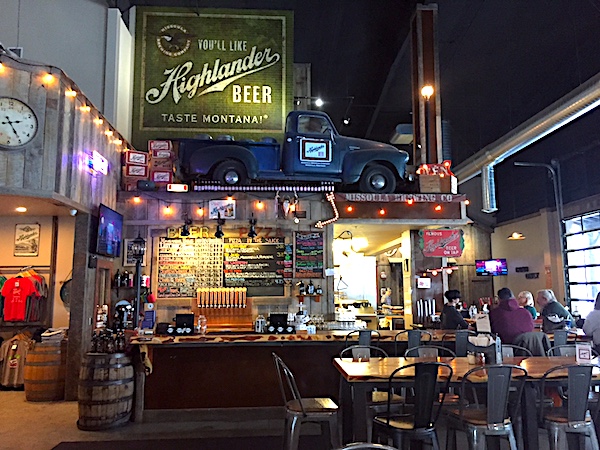 It's in the fun and funky category, with great decor, fantastic brews and, I was told by a local enjoying a slice, delicious pizza, and bites.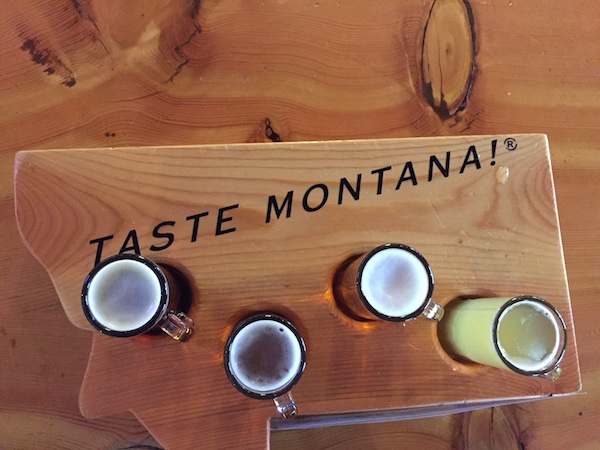 Ethnic Eats Abound
You might imagine eating lots of meat and potatoes when you think of Montana dining. And you can certainly get your share of beef or venison steak and elk sausage, it's true. But there's so much more than that to explore and Missoula offers a stunning array of ethnic and fine dining options to satisfy whatever your mood may be.
Among the variety of options, you will find authentic Indian and Mexican,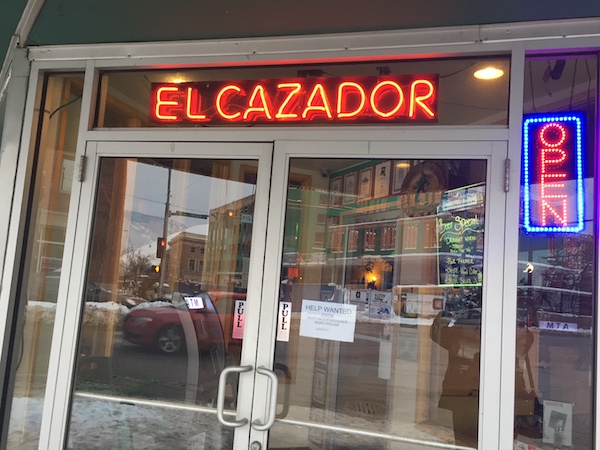 Cajun and Asian,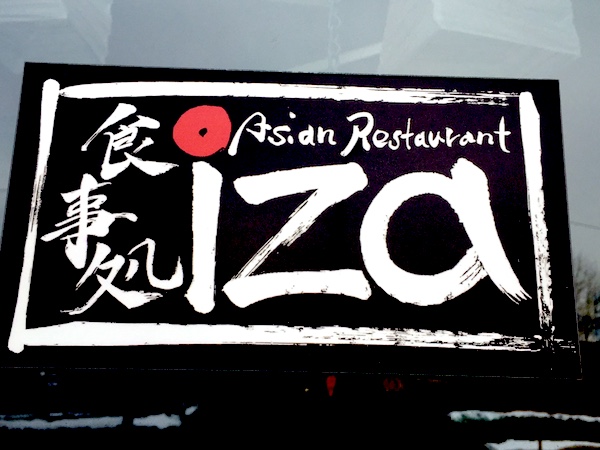 Argentinian and Brazilian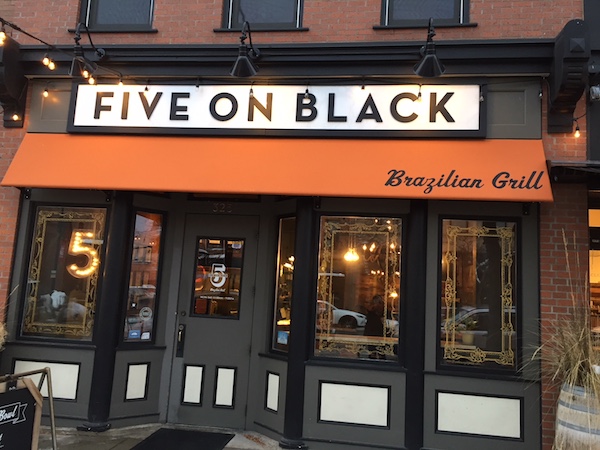 and, of course, Italian eateries. Missoula has also mastered the food truck scene, which in the temperate months will offer you just about anything you could possibly want from tamales to pho, ceviche, Cuban sandwiches,  gluten-free waffles, gumbo, bar and more.  You won't miss out on the latest crazes at Missoula's casual eateries either where you can find tapas, ramen, sushi and even poke to enjoy.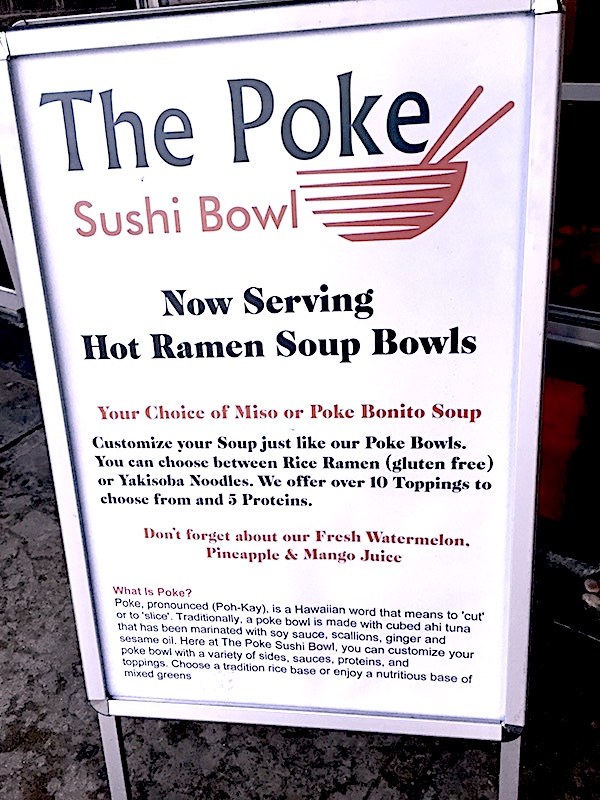 Fine Dining Is Just Fab
For fine dining, you're also blessed with plentiful options. I had a wonderful meal at Scotty's Table, a sleek and upscale ambiance service fresh and creative Mediterranean fare. Best of all, the star of the show at Scotty's Table is the incredible local ingredients that provide total satisfaction. Not only does everything taste incredible, but you know that you're supporting local farmers and ranchers with a focus on thoughtful sustainable, eco-friendly business practices.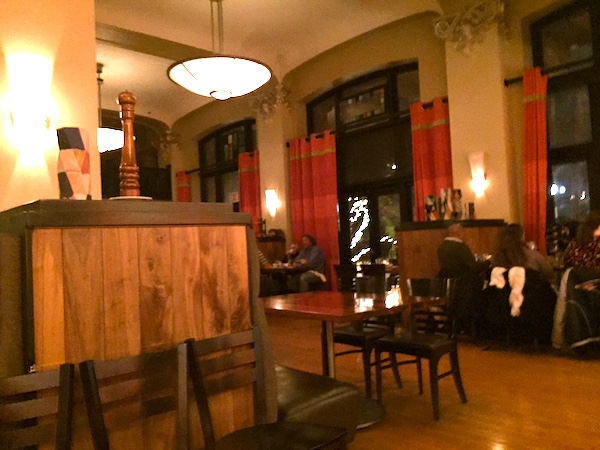 At my table, I couldn't resist trying the fried Brussels sprouts and cauliflower appetizer. It came with bacon lardons, mustard crème fraiche, and apple cider reduction. And yes, it tasted just as good as it sounds. And there's plenty to share with your dining companions.
My dinner companion couldn't resist the beef duo, which featured braised local beef with rosemary-balsamic jus and chef's select cut with a Montgomery whiskey, cherry pepper-blue cheese sauce. As if that weren't enough, Asiago mashed potatoes and seared greens rounded out the plate. Utterly delicious.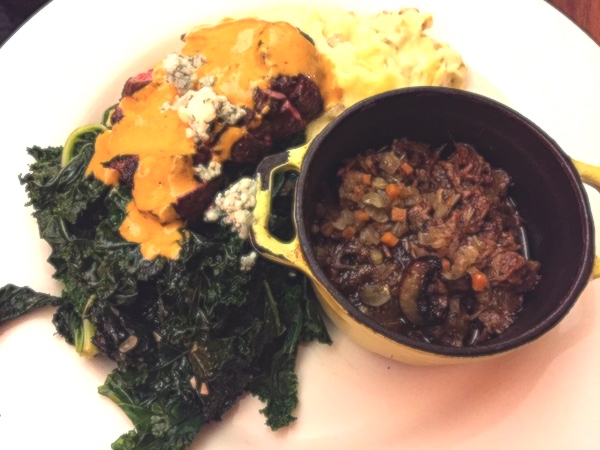 As for me, I was not about to pass up the grilled local apple brined pork chop. Accompanied by a root vegetable puree and potato, beet and parsnip hash and finished with a roasted cipollini onion,  apple, and mustard marmalade, it literally put me in hog heaven.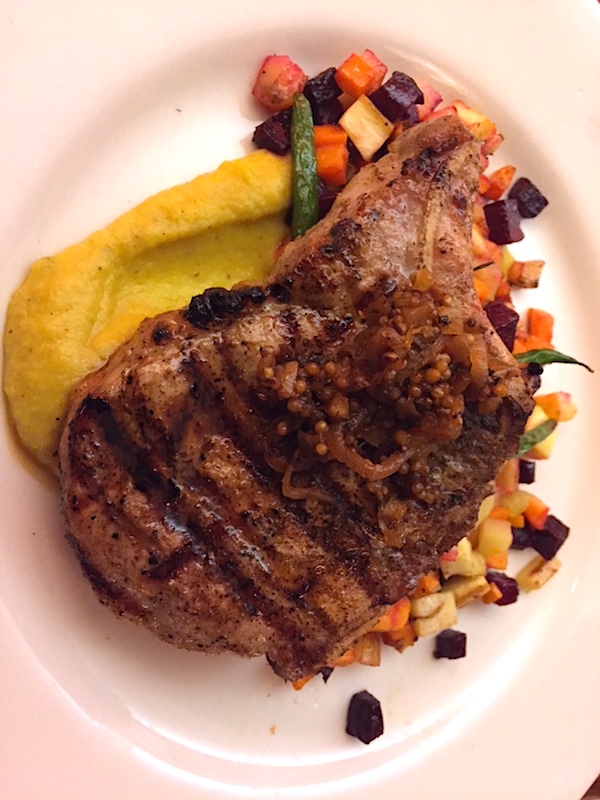 As if that weren't enough Scotty's Table also offers wonderful desserts, often highlighting seasonal and local ingredients.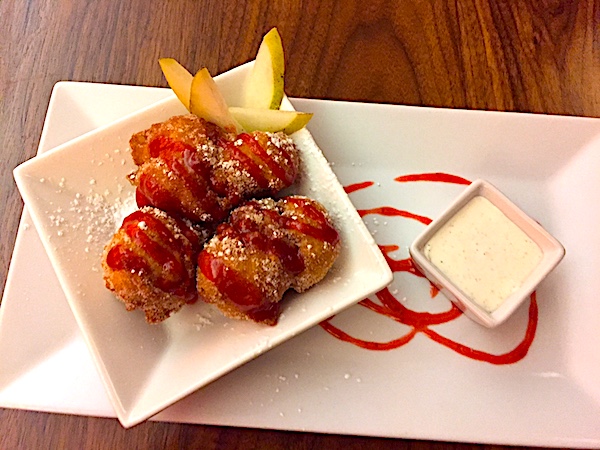 The attentive and amiable service is well-suited to the ambiance, encouraging everyone to relax and enjoy a fantastic meal.
Frenchie Food? Mais Oui!
As you know, the Food Travelist palate loves to revel in delicious French-inspired fare. You probably also know it can be difficult to find such a treat when traveling. So it may surprise you that a Missoula institution on the dining scene is The Pearl Cafe, a chef-driven restaurant with inspired French cuisine courtesy of Executive Chef Pearl Cash. Travels in France inform not only the excellent cuisine but also the casual elegance and comfortably inviting environment surrounding you as a diner.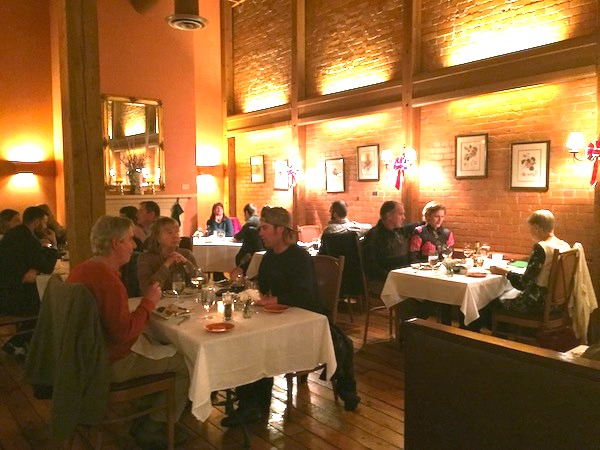 Dishes are carefully composed, with attention paid to every detail. You can choose from a wide array of appetizers ranging from classics like French onion soup gratinee and escargot, to something more nouvelle such as prosciutto and fig salad or curry beef spring rolls. We opted for a lovely chicken pate with a reduction of port and Madeira, served with sliced apples and French bread.
Entrees also offer a wide variety from duckling with pomegranate cherry sauce to filet mignon with green peppercorn sauce or grilled salmon with mustard butter. We tried the walnut and herb prawns, served with tomato remoulade, fresh vegetables, and frites.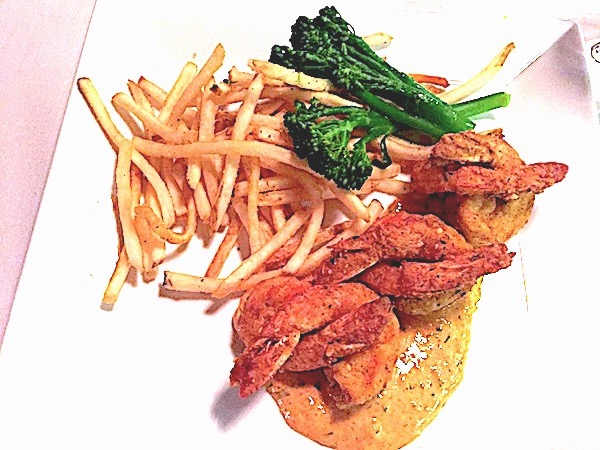 and the irresistible filet mignon topped with port wine and Roquefort cheese sauce served with fresh veggies and creamy mashed potatoes. What a fabulous feast.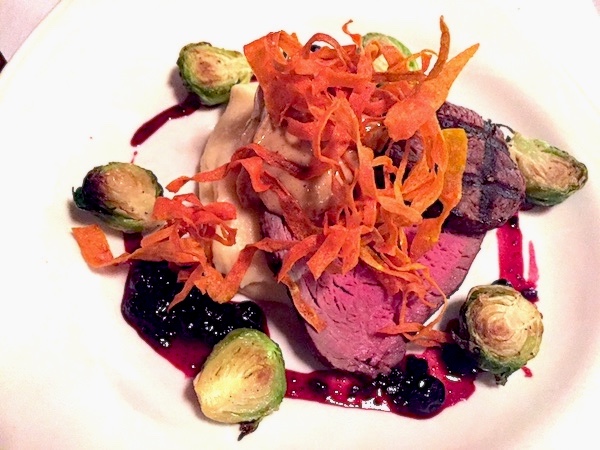 Service here is also as you would hope, friendly and helpful. Diners around us were happily chatting and enjoying every morsel, creating an environment in which we felt fully at home. If you have room for dessert, there are lovely options like creme brûlée, flourless chocolate torte, Grand Marnier cheesecake and more.
Wait, There's More!
I've tried to provide a peek into what's waiting for you in Missoula. But to be honest, I'm leaving out even more than I've been able to include. From a fantastic vintage scene full of boutique shops on the Hip Strip,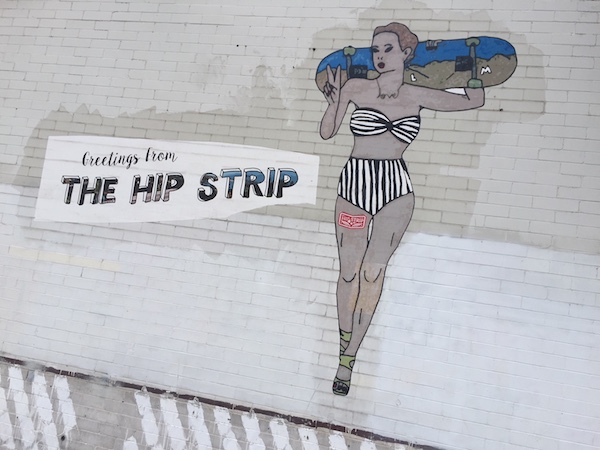 where you will also find a store full of upcycled goods,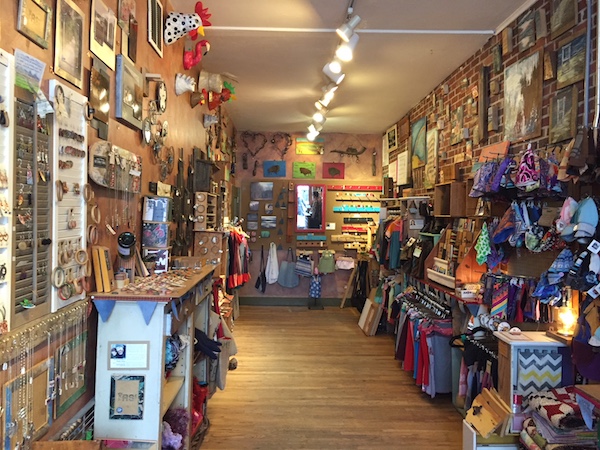 to the farmer's markets, impressive Missoula Art Museum with, get this, FREE admission, the public art park, the local music and theater scenes, bakeries, tea and coffee houses, and even a cool art house film and music venue (The Wilma), I have barely scratched the surface.
Honestly, I could just drive around looking at the beautiful houses and the snow-covered mountains and be totally happy.
The fact that everyone is so mellow, friendly, and helpful just is icing on the Montana cake. As you can probably tell, I was completely enthralled with my time in this magical city. And, it seems as though I'm not alone.  San Francisco may steal your heart, but you will find your soul happily hanging out in Missoula.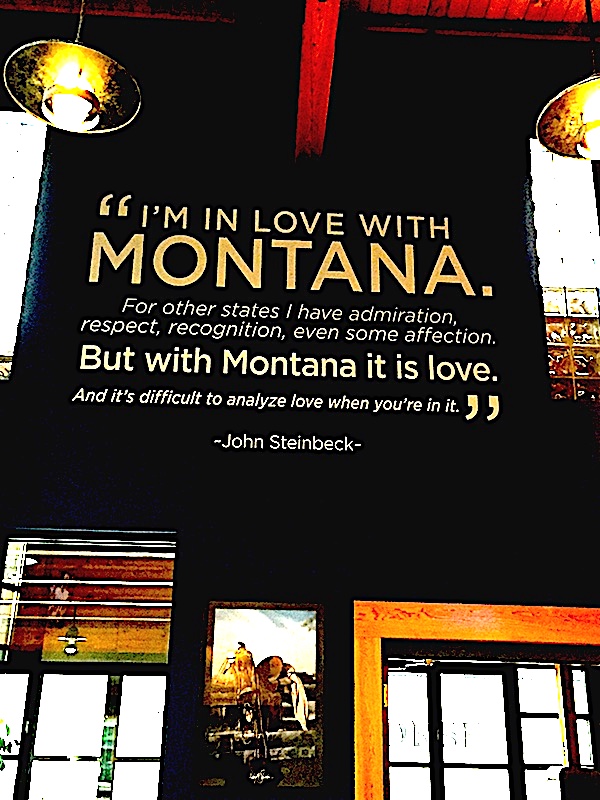 Pin For Your Missoula, Montana Travel Planning