Explore Local Restaurants And Eat Like A Tourist In Your Home Town
Eating in local restaurants in your own home town is a great way to get the taste of travel without a long flight. Trying a great new local pizza joint can feel like a trip to Italy. And there are plenty of wonderful neighborhood restaurants in towns big and small that can't wait to help you eat like a tourist in your own town. Or you can even become your own local restaurant for a night!
Maybe the word tourist turns you off. You think long lines, so-so food, and screaming kids. Guess what? We're not a fan of those things either. With a little planning and research, you can find exciting new bits and the flavors of the world close to home in no time.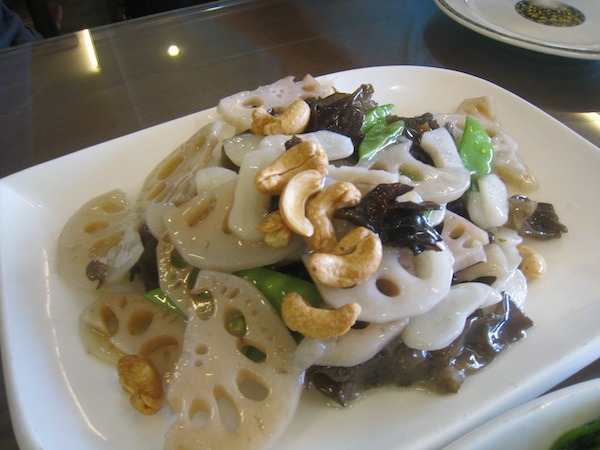 Try New Local Restaurants
Stop looking enviously at all the food porn out there and try some new neighborhood restaurants. Even if you live in a small town, there are probably some local restaurants you haven't yet tried.  Maybe there's a spot you've driven by a zillion times and haven't stopped in. Never had Peruvian food? There's no time like the present. Get in there and try it. You may be pleasantly surprised. Even if you just go to the same place you often go, order something different next time. You might find a new favorite!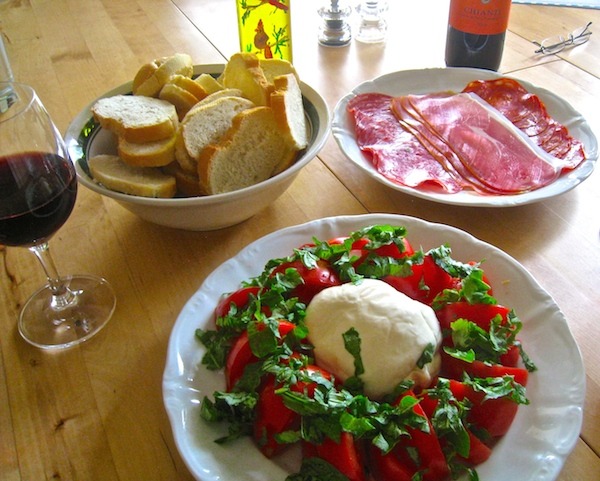 Neighborhood Restaurant For A Night
Bring the food culture of a favorite destination home by creating one of your own ethnic local restaurants for a night. Try a new recipe or use new ingredients to give an old favorite a new twist. Afraid of branching out by yourself? Invite a few friends over and have a collaborative dinner party. Assign a course or ingredient to each of your invited guests. Together you can whip up something delicious. You can even create some special cocktails or add some wine, beer, or spirits from the region. Add a little music to enhance the mood and you're all set.
Try One Of These Ideas
Here are just a few ideas. Create a tapas restaurant for the evening. It's very easy and incredibly fun. Make a few simple tapas dishes or have each friend bring one for pot luck. You can buy Jamon Iberico and slice some Manchego cheese for an easy show stopper. Mix up some sangria and you'll beat the competition of neighborhood restaurants for a fun and cost-effective evening of Spanish flavors.
If you don't feel like cooking, you can easily order local pizza from a few different neighborhood restaurants. Be sure to get different types like thin crust, deep dish, hand-tossed, and Neopolitan so you can compare and contrast. Mix up the ingredients too so you'll be able to try a variety of flavors and tastes. You can even add a  ballot and have everyone vote for their favorite.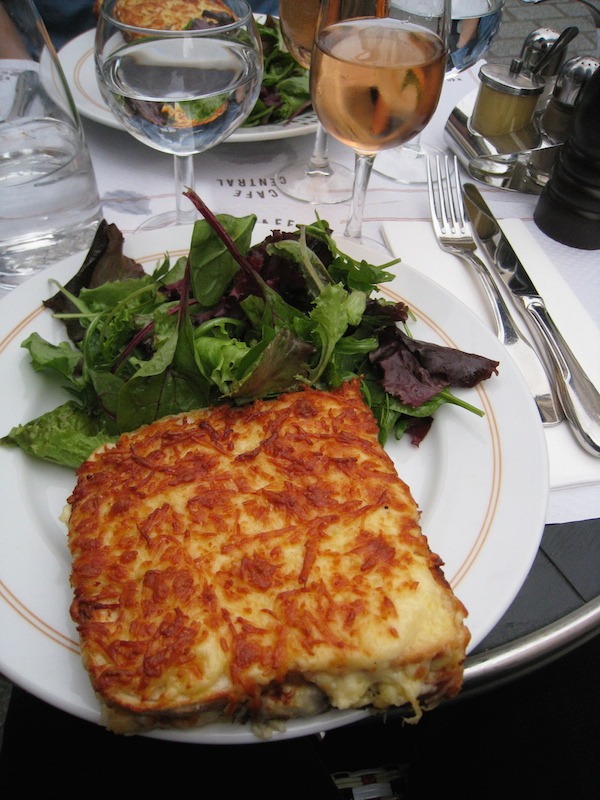 Crawl Your Neighborhood Restaurants
Is your town know for some special drink or food? Plan an evening or day exploring the different versions of your favorite. If you can get a few folks to join you, make a list of everyone's favorite local restaurants and order items you can share so you don't have to worry about getting full too early. If you're doing your own burger crawl and split the burgers in quarters just think how many little gems you'll be able to try. Or do a local pizza crawl and try different styles and types of pizzas. For example, Chicago Pizza Tours are a fabulous way to taste local pizza from various neighborhood restaurants, great for visitors and locals alike!
Make it a game and rate the places you try. Being a food critic for a day will make it that much more fun. If you're tasting cocktails make sure you have a designated driver or cab plans at the end of your journey. Don't know where to begin? Many cities have food or beverage tours already going strong. We've enjoyed a lot of food or beverage tours like Rhode Island RED Food Tours in Providence, Rhode Island, Indulge Boise in Boise, Idaho, and the Brew Bus in St. Petersburg, Florida. Google for the tours available in your town and find one that sounds interesting to you.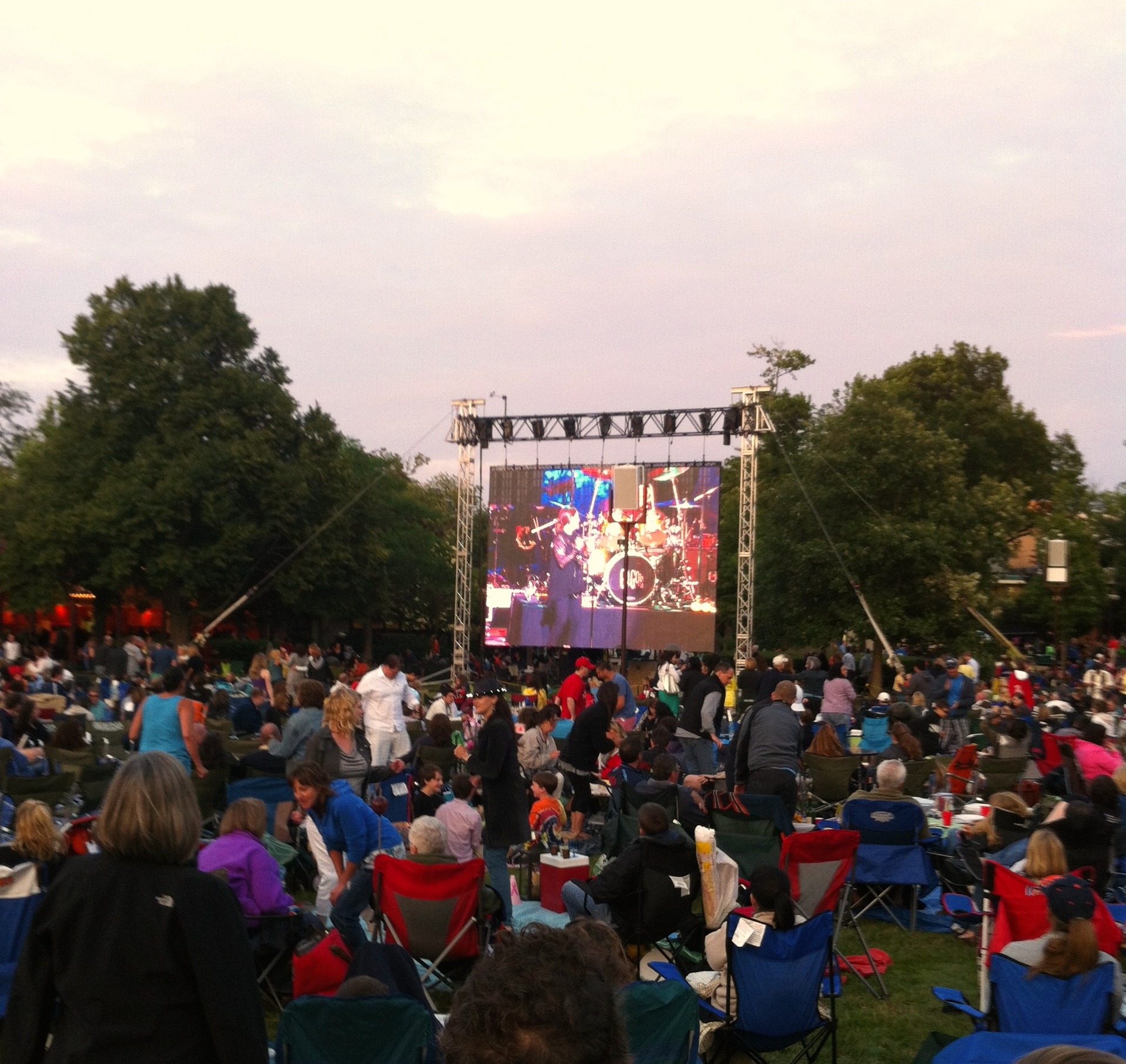 Be A Tour Guide To Local Restaurants
Got a spare room or empty couch? Invite a friend to visit.  You can rediscover great neighborhood restaurants in your town by showing someone else around. It's a great excuse to try local restaurants you've never tried or to get something new at one of your favorites. You can show off all the highlights of your town when you look at it through the eyes of a visitor. Not only can you find new treats to eat but also new places to go and things to do. Sometimes it takes us getting out of our routine in our own town to look at it with fresh eyes.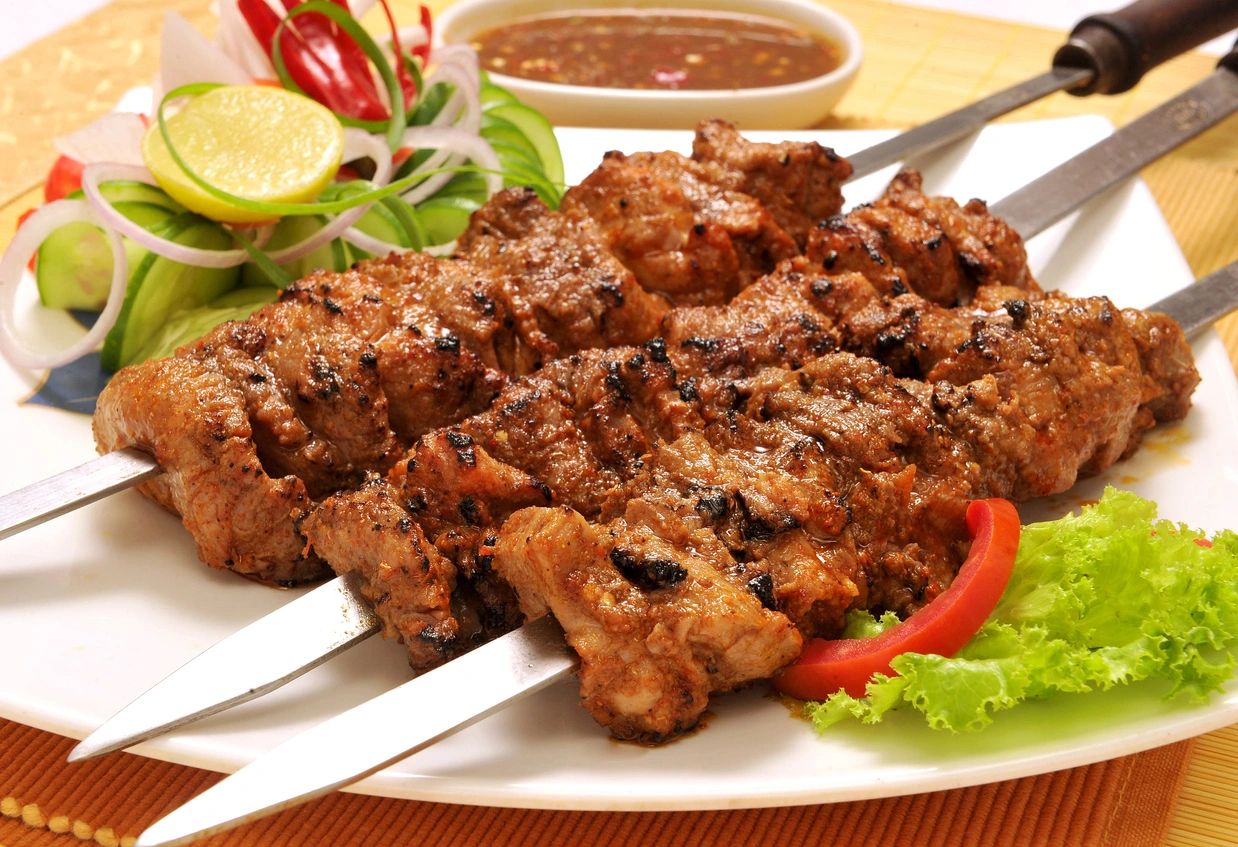 Take some time to check the calendar for events and festivals. Local restaurants, clubs, and attractions often post what's coming up on a city page like Choose Chicago or Destination Madison. Other general sites like Eventbrite and even Facebook Events will give you some great ideas on what's happening when. If there's a festival or special event in town that's a great reason to invite someone to share the fun and really make the most of their visit.
Plan To Eat Like A Tourist
Give yourself a goal. If you try just one new neighborhood restaurant every month it will be like taking 12 mini-vacations. You can plan your budget and decide whether you really want to splurge or if you just want to try something new, exotic, or tasty.  Some towns have the best food coming from food trucks, stands, food carts, and little holes-in-the-wall.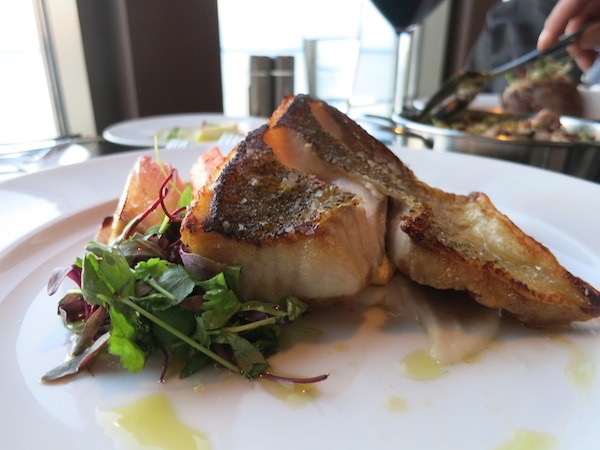 Try takeout from that amazing Cuban stand that everyone's talking about. Try the latest food truck that always has a line in front of it. Visit one of the local restaurants in the ethnic neighborhood you pass through while you're on your way to somewhere else. Have fun! Talk with the servers, ask for their recommendation or what is popular with their customers. Make it special by ordering something you've never tried and explore new flavors.
What's Happening In Your Neighborhood Restaurants?
Some of the best resources available to help you discover the many tasty options in your town are your friends and neighbors. They may know about the best Vietnamese restaurant, tastiest Chinese takeout, or new Laotian spot that's really a hidden gem. Spend some time asking those around you for some ideas about their local restaurants.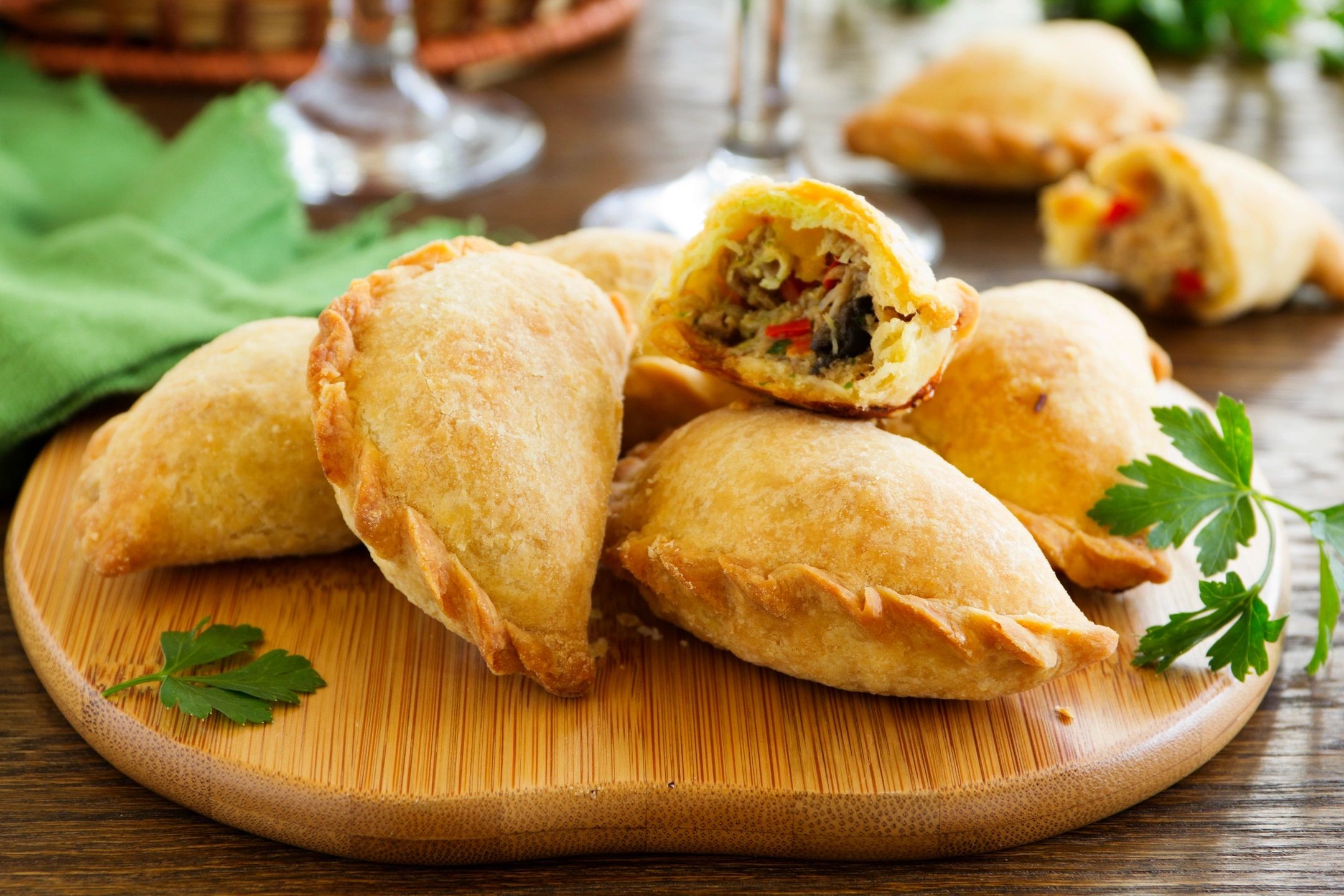 Even if you don't know too many people in your neighborhood, it's an easy conversation to start and just about everyone loves to chat about food! Maybe you'll even find a new dining companion. You can each pick a place that you enjoy and share a meal there together then give your opinions. Then you'll be able to share those ideas with others. The important thing is to take the time to get out there and give something new a try. It will give you lots of ideas for friends and family when they come to visit from out of town too.
Try Local Restaurants At Neighboring Towns Too
When we lived in Chicago so we were really spoiled. It's a huge city with whole neighborhoods of authentic ethnic cuisines. Tastes from Chinatown, Greektown and Little India around Devon Avenue just to name a few. If you live in a large city you may also find an incredible number of choices for local restaurants offering the taste of travel once you start looking around.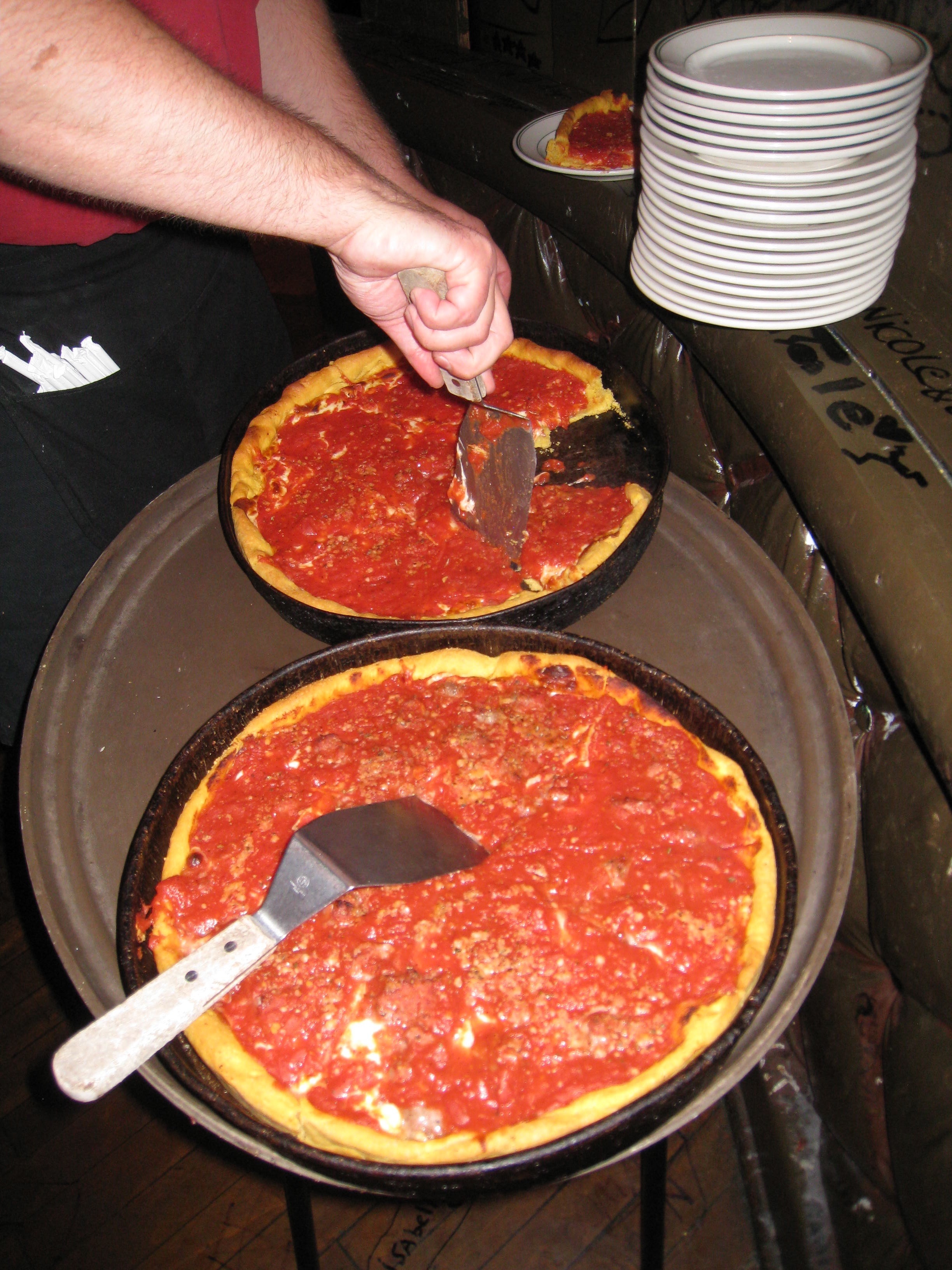 But even if you live in a smaller town, you'll likely be able to find authentic cuisine carefully prepared by those who know it best. We're now in Madison, Wisconsin, a town with about 250,000, which is much less than the millions in Chicago. But that doesn't limit the many options for delicious flavors of the world to experience when we want to eat like a tourist in our own town.
There are Nepalese-Himalayan, Laotian, Greek, Italian, Chinese, Vietnamese, Mexican, Venezuelan, Korean, Japanese, Ethiopian, Jamaican, German, Indian, Middle Eastern, Indonesian and many more ethnic local restaurants, trucks, and carts in Madison.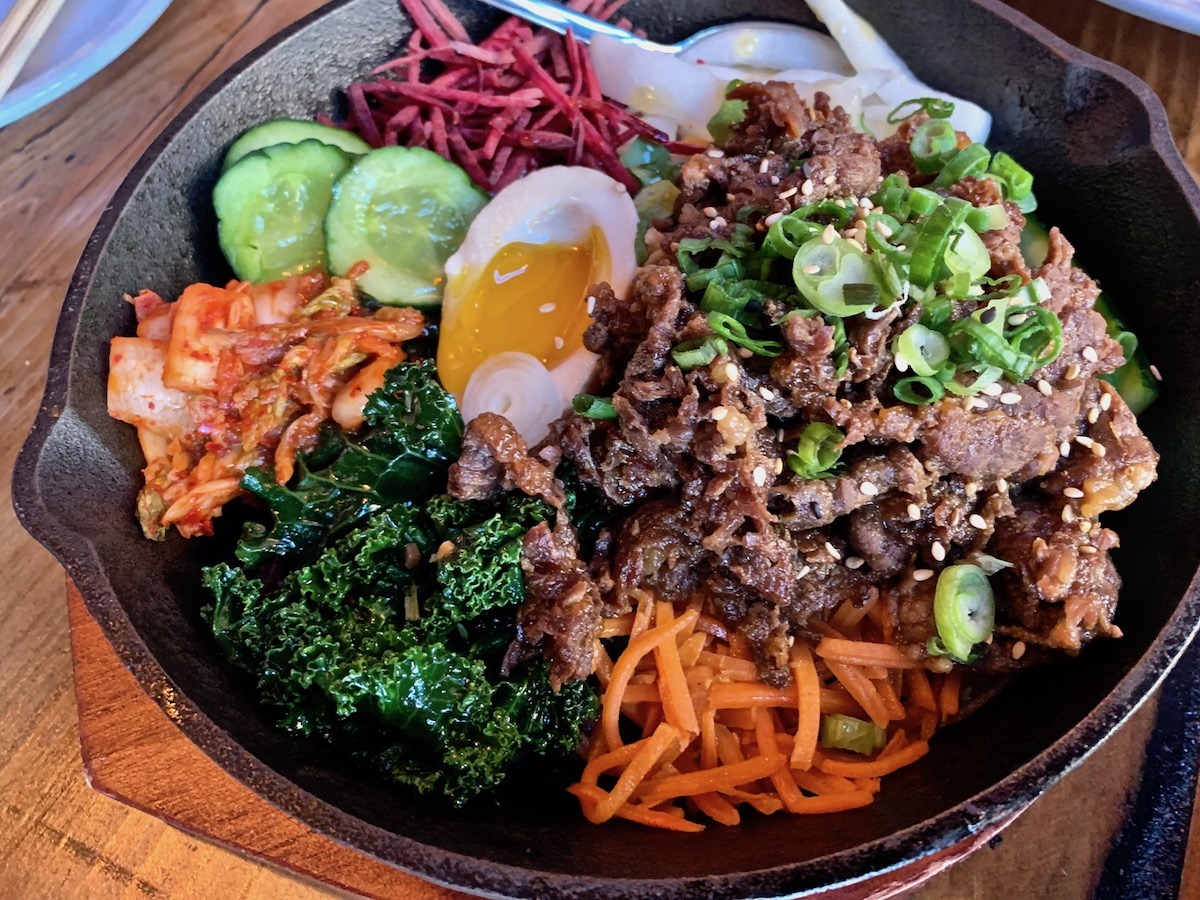 If you live in an even smaller town, whether you have a lot of choices of neighborhood restaurants or not, you can always scoot over to visit neighboring towns. Chances are within a pretty small radius, you'll open up your options for tastes of the world only a few miles down the road. Even though Madison offers us a wonderful array of options, we sometimes pop over to surrounding towns of Verona, Middleton, Fitchburg, Waunakee, Sun Prairie, or Stoughton. For example, Stoughton is a town with a strong Norwegian heritage. We can enjoy the distinct flavors of Norway and get some delicious Norwegian specialties from the Fosdal Home Bakery.  And we'd never want to miss the German flavors and Dachshund Dash in nearby Waunakee at Wauktoberfest each year.
Let Your Imagination Soar
So as you can see, it's pretty easy to explore local restaurants and eat like a tourist in your own town. With a little creativity and planning, you can taste the flavors of the world in your neighborhood or branch out to neighborhood restaurants nearby.  From new local pizza to exotic Ethiopian, you'll be amazed how fun and easy it is to discover a world of tasty treats and maybe even some new favorites.
Pin to your favorite food travel board on Pinterest