Best Travel Accessories That You Will Love
We are constantly on the lookout for the best travel accessories to make all our lives just a bit easier. Here are a few that you might want to add to your bag on your next trip.
It's All About Comfort 
NapAnywhere Neck Pillow  Suggest Retail $59.00
I know,  I know…not another neck pillow. We're all tired of trying just about anything to help us get a comfortable sleep while traveling. Yet we have so many restrictions. I don't want to carry something bulky, I don't want to blow something up, etc. The NapAnywhere pillow may just be your new solution. It packs flat and is super light and fits into a backpack or purse. You mold it to your perfect position and presto, you're in dreamland.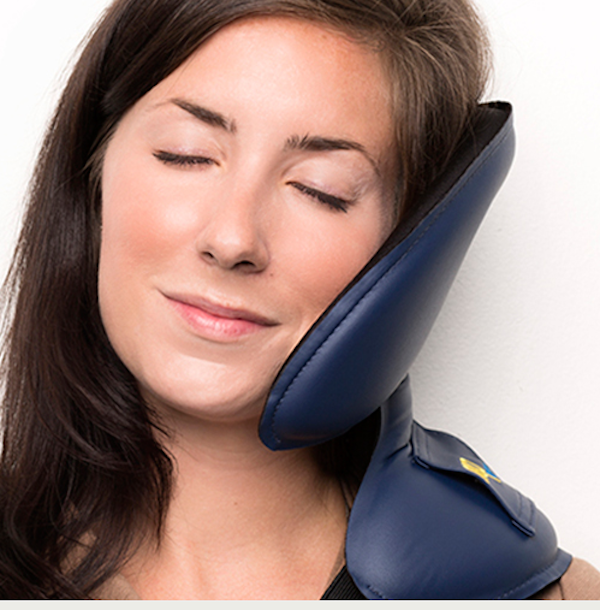 WaterPura Baby Wipes Suggested Retail started at $3.99
Do you carry baby wipes with you when you travel for a quick freshen or clean up? Did you ever look at the ingredients? Probably not. You'd be surprised what's in them. These chemical-free WaterPura natural baby wipes are 99.9% water and 0.1% citrus extract. Developed by a Mom whose child had extremely sensitive skin these wipes have been tried and tested.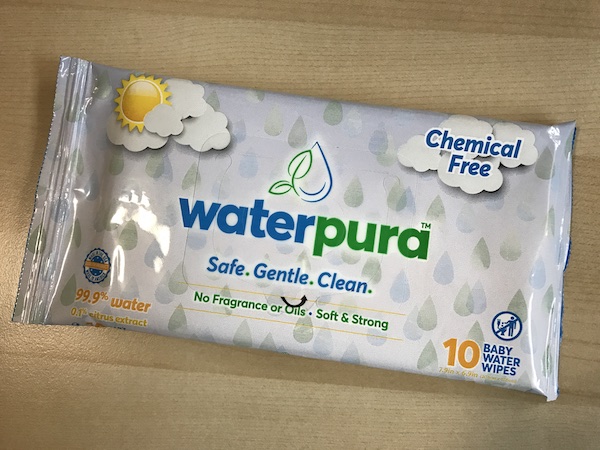 My Favorite topic – Compression Socks!
Everyone knows that I highly recommend travel compression socks to everyone who's flying. Heck, I also wear them on those long walkabouts in Paris trying to find the perfect baguette. And no trade show convention floor will be touched by my feet unless I have on my compression socks. They reduce swelling, help support your feet and back, and are essential for helping deter blood clots while traveling, no matter what your age. Here are just a few that caught my eye.
Travelsox Designed for Women Suggest Retail $25.00
Although I've tried them all I keep coming back to Travelsox. I love their support and now they're making them more "lady-friendly" with cute designs. Made in Italy these compression socks are worth every penny.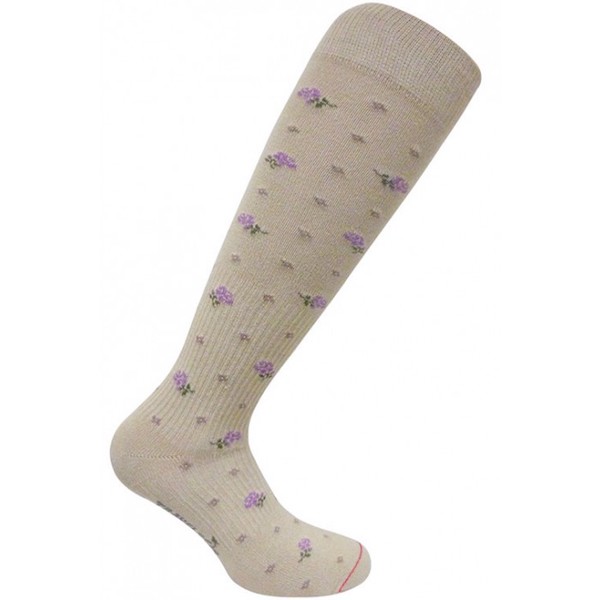 Lilly Trotter Compression socks suggested retail price $48.00
Although I'm a staunch Travelsox fan, a girl has to have variety in socks, right? Lily Trotters have comfortable and stylish compression socks for ladies. Lots of styles and colors to choose from so find the ones that make you smile.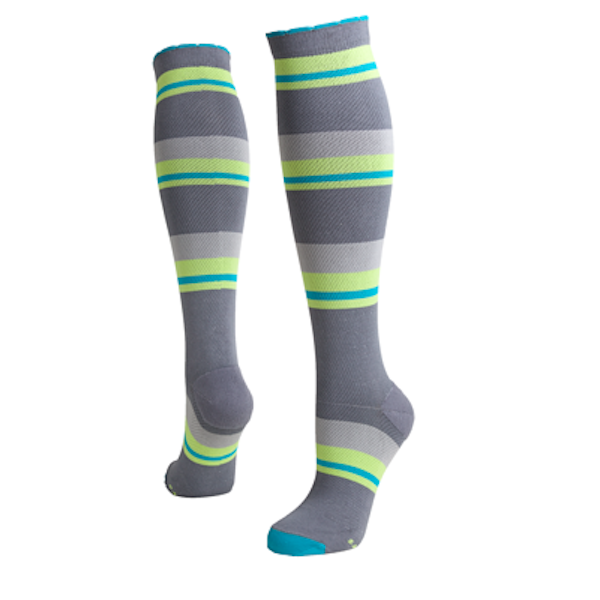 Zensah Ankle Support Sleeve  suggested retail price $14.99
If you're looking for a little more ankle support and compression try the Zensah ankle compression sleeve. The folks at Zensah have been making high-quality compression for years for athletes so you know they know what they're doing. This ankle sleeve gives you support while still providing a full range of motion.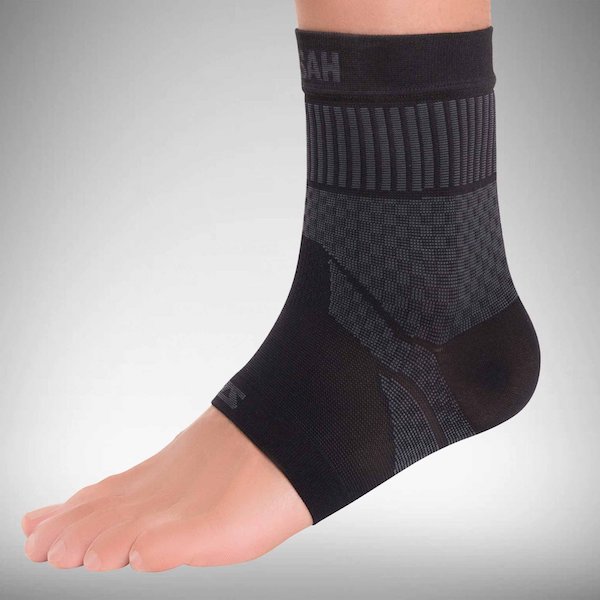 Safety First!
Green Goo 100% Natural First Aid Suggested Retail Price from $6.95
This little tin replaces 20 first aid products. Throw it in your bag, a spare one in the car and you're good to go. Everything from poison ivy, sunburn, blisters, chafing, insect bites can all be soothed with this blend of 100% natural herbs and plant-based oils. Handcrafted by a women-owned, family run business, a percentage of their profits help people and communities that make positive change. Win, win, win! They have many other terrific products too.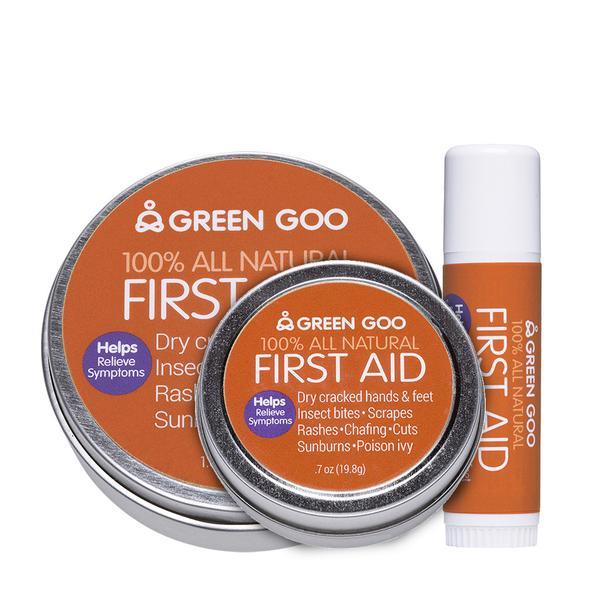 Innate Portal Document Envelopes suggested retail price $20.00
This little envelope is perfect for keeping letter sized documents together, dry and clean when you don't want to schlep along a briefcase. Just throw this in your backpack or bag or carry it alone and you're good to go. Made out of recycled materials which make it even better, forget the file folders. This will keep all your important docs safe and neat.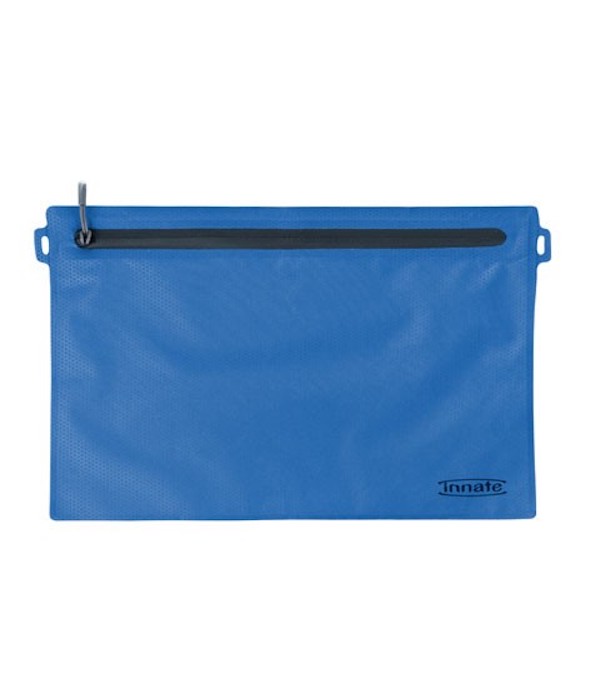 Be Protected!
Innate RFID-Blocking Card Sleeve  Suggested Retail Price $27.00
Keeps your I.D. and your credit cards safe with this recycled polyurethane material. I've been using this for about a year and I love it.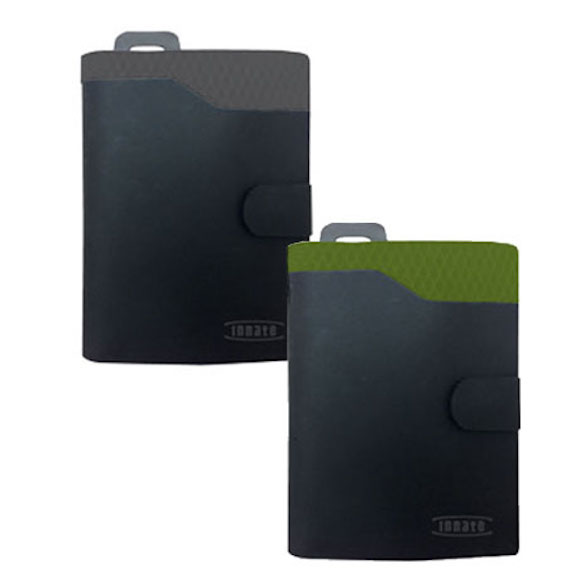 Green Products
Water bottles. We take them with us when we travel. It's typically very easy to fill an empty water bottle at any airport in the USA once you get past the security check. This saves on those darn plastic water bottles and saves a few bucks as well. Here are two water bottles we recently tested.
GSI Glacier Stainless Microlite 500 Suggested Retail Price $24.95
This is by far one of the lightest water bottles we've tried. It's sleek and thin and fits into just about any backpack or bag water bottle spot. The push-button flip-top cap stays closed while not in use and flip up for ease of drinking. It's vacuum-insulated and keeps beverages hot for 8 hours and cold for 16. I can also tell you that unfortunately my wife dropped this bottle on one of our first adventures with it but it still doesn't leak and works like a charm. She says that the scratch on the top makes it look more distinguished. I'm not convinced about that but I do love this water bottle and still use it regularly.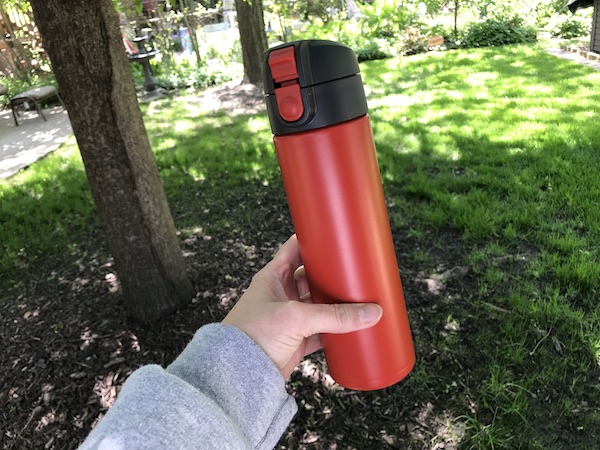 Zoku Travel Tumbler Suggest Retail Price $23.95
This fun and colorful tumbler hold 16 oz. of your favorite beverage. Keeps it cold and keeps your hands dry with its double wall insulation. BPA and phthalate free, dishwasher safe this product is spill resistant while drinking but is not leak proof during travel. This is perfect for the car or on the beach. I used it while gardening and it kept my iced tea cold all afternoon with no sweat!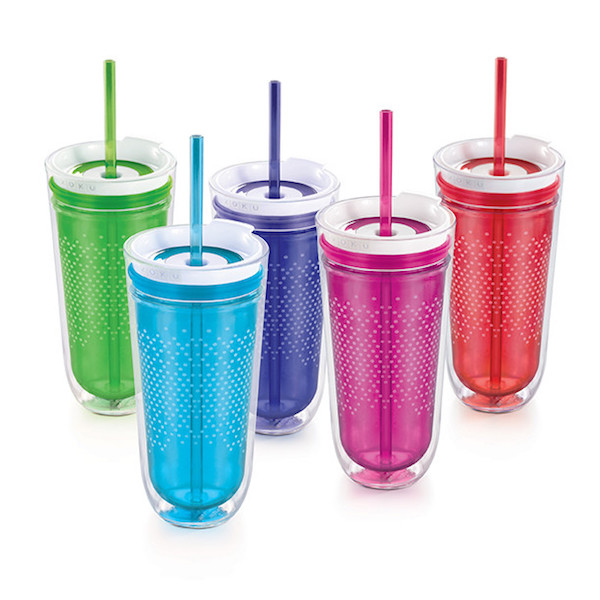 Lolly Zip Silicone Travel Bottles 2 oz. wide mouth Suggested Retail price $8.95.
This item isn't new but we love it just the same. If you've had containers break, leak or explore while traveling you know what a pain in the butt it is. These silicone bottles have a wide mouth so you can easily fill them with your favorite shampoos, lotions, whatever you need. You can squeeze out ever last drop easily. Most importantly they simply don't leak! FDA approved and TSA compliant don't wait to add these to your must-have list today.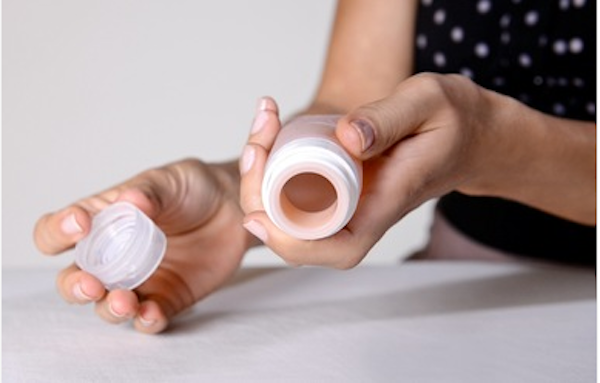 New Travel Accessories We Just Loved
Olympia USA Maverick Collection Suggested Retail starts at $179.99
Easy to roll, expandable, sturdy construction, durable mesh pocket for travel accessories on carry-on size models this piece has it all.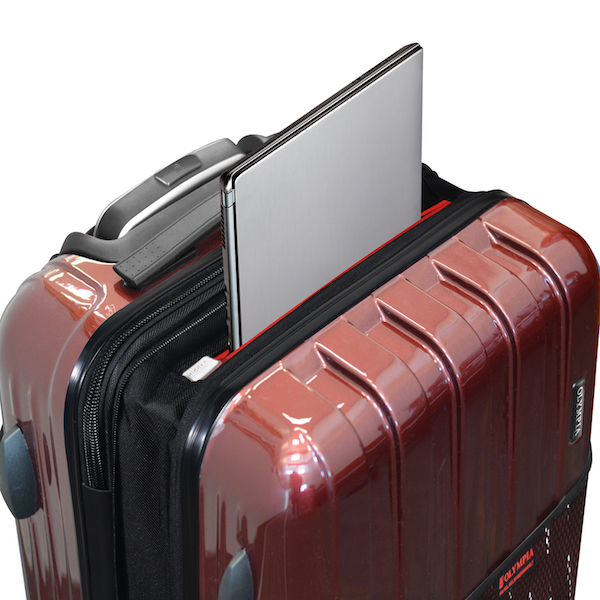 Travelon East/West Boho Weekender Anti-Theft Tote Suggested Retail $90.00
If you're looking for a terrific getaway bag that is RFID protected this is your bag. Travelon travel accessories are always on our list. RFID travel accessories are all the rage and the lockdown hardware and zippers, slash-resistant shoulder and hand straps make this bag super safe. The side pocket easily fits a water bottle or umbrella.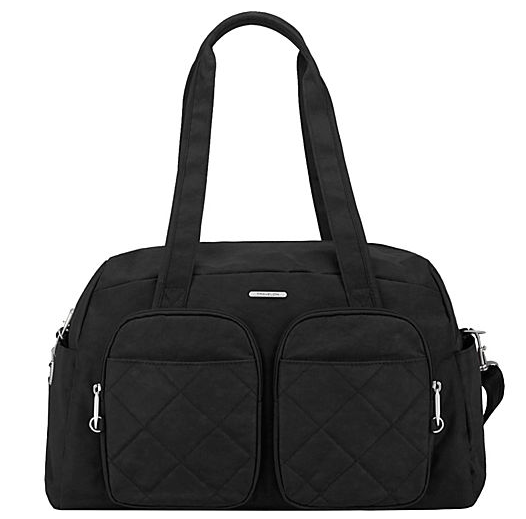 Heys Sports Collection Suggested Retail Price $49.99
If you're looking for the perfect bag for your little sports lover, these unique sports-themed rollies may be your perfect answer. What a clever way to carry your little sports stars sporty clothes or weekend wear for Grandma's house. Kid-friendly easy rolling lightweight and fun.
Vinguardevalise® Suggested Retail Price $299.99
For the wine aficionados among us, the Vinguardevalise® allows you to travel with your wine safely. Have you sampled once in a lifetime wine only to realize you had no way to bring it home? This wheeled durable case solves that problem. Carry up to a case of wine anywhere in the world! A perfect gift for the oenophile on your list.
We hope you got a few good ideas from our list of the latest travel accessories. Tell us in the comments below what best travel accessories you can't leave home without.
Pin it!