What Are Pasteli?
Sesame candies recipes are fun to make and even more fun to eat. Pasteli are a type of ancient sesame seed candy or energy bar from Greece. They are often found in a variety of forms all over the Mediterranean and the Middle East. We like to think of it as ancient Greek food for modern tastes.
Hard Or Chewy Pasteli
Some recipes add more sugar in the mix to make crispy candy-like sesame brittle. But personally, we love this slightly chewy version that gets a bit of additional flavor from the addition of pistachio nuts and a little citrus kick. We're always looking for honey recipes and this one features the honey flavor brilliantly. It's one of our favorite sesame seed recipes.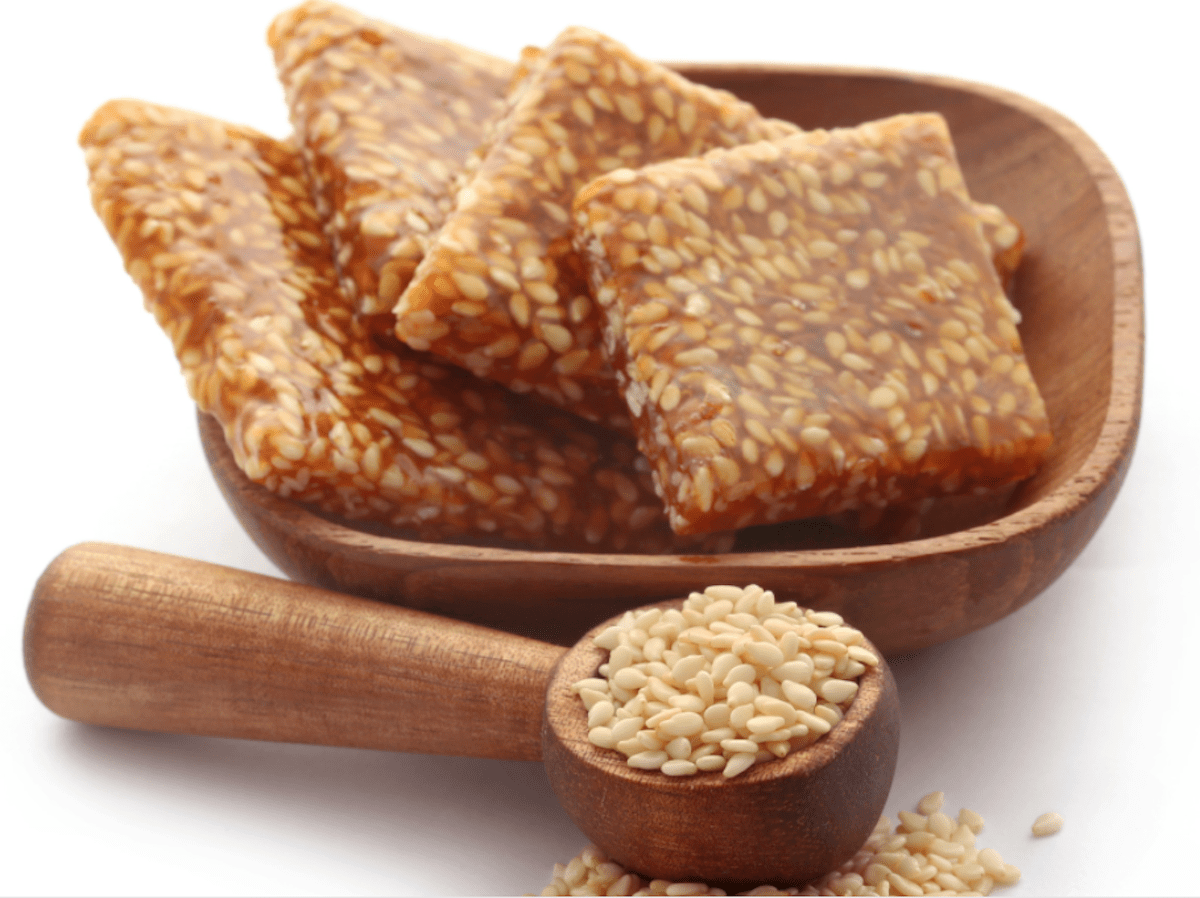 Pasteli are very easy to make so you can try this recipe whenever you have a few extra minutes. While the texture of these pasteli is on the chewier side, you can also make them crisper if you like by putting them in a cold fridge or freezer after you've cut them into pieces. However you figure it, these tasty Pasteli are full of energy and highly addictive. Keep the ingredients on hand because we're sure that once you try them, you'll be making them all the time.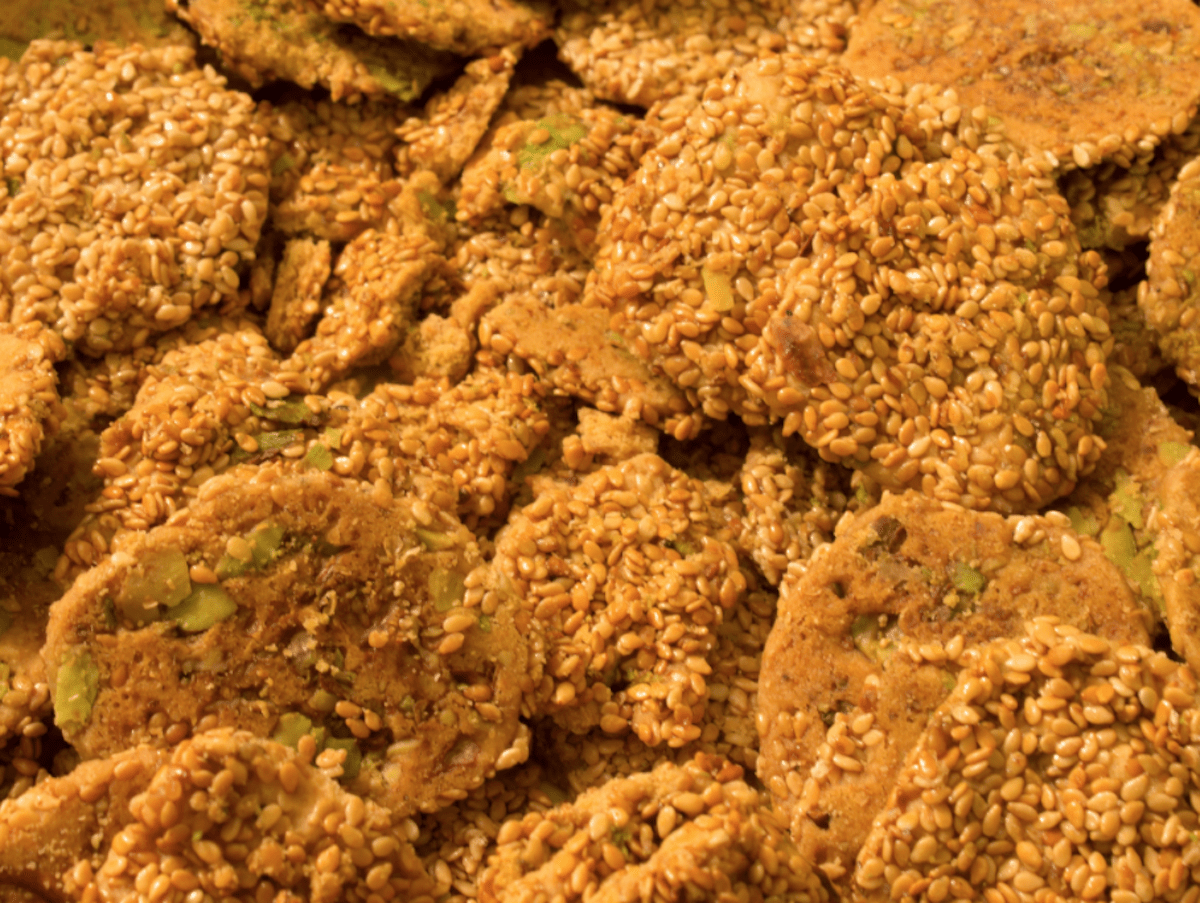 Ingredients
1 cup of sesame seeds
1/2 cup of unsalted pistachios, halved
1/2 cup favorite honey
1 Tablespoon grated lemon or orange peel, your choice of flavor
1 teaspoon lemon or orange juice, your choice
1/4 cup of granulated sugar
Directions
1. In a skillet or saucepan, heat the sesame seeds slightly until light gold color over medium heat.
2. Remove seeds from heat once done and place them on a plate to stop them from cooking.
3. In a medium saucepan, add the honey, grated citrus peel, citrus juice, and sugar. If you like a little tang to cut the sweetness in honey recipes, go with the lemon. Otherwise, the orange adds a nice note without much tang.
4. Heat the mixture over medium until it begins to bubble, then turn down the heat to simmer and cook for about 5 minutes while stirring continually to keep it from burning.
5. When the mixture is heated and thoroughly combined, having boiled, take the pan off the heat, and stir in the toasted sesame seeds and pistachio halves. Blend them together well so that the nuts and seeds are evenly distributed into the honey mixture.
6. Pour the mixture onto a parchment-lined baking sheet and smooth to an even layer with a spatula. You can lightly coat the spatula with olive oil to keep the mixture from sticking to it.
7. Set the pan in a cool place for 30 minutes. If it has started to harden slightly, cut into bars, squares, or other desirable shapes, and then let set until chewier. If you want more like sesame brittle, place individually wrapped or separated pieces into the freezer for 4 hours or more to crisp.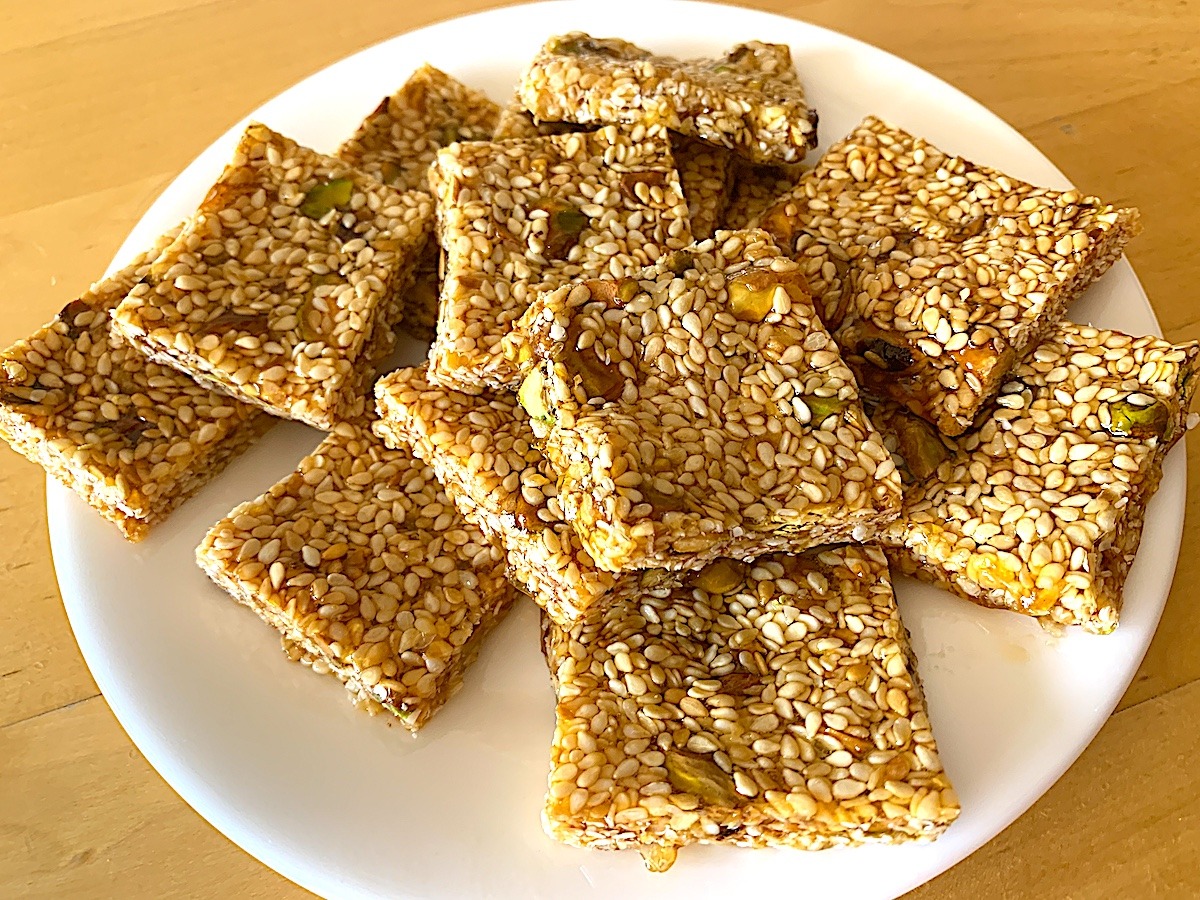 Other Tasty Ideas
Try our Healthy Zucchini Bread Recipe and Crispy Cauliflower Crust Pizza for some other delicious and healthy flavors.
Pin It To Your Favorite Recipe Board