It's that time to find just the right holiday gifts for the food and travel lovers on your gift list. We're sure that you'll find something special for just about everyone. Be sure to look for discounts and holiday specials when you visit each individual website. We have personally tried or experienced each of these items. In some cases we received samples. As always, we may receive an affiliate sales commission when you click and purchase any items. These commissions do not affect your price but they help support Food Travelist.
Food Holiday Gifts
With many people staying home for the holidays it's a perfect time to send along something that everyone can enjoy at home. From subscription food boxes to regional sauces and goodies there is bound to be just the gift for the foodie on your list. High on our list are practical holiday gifts for everyone.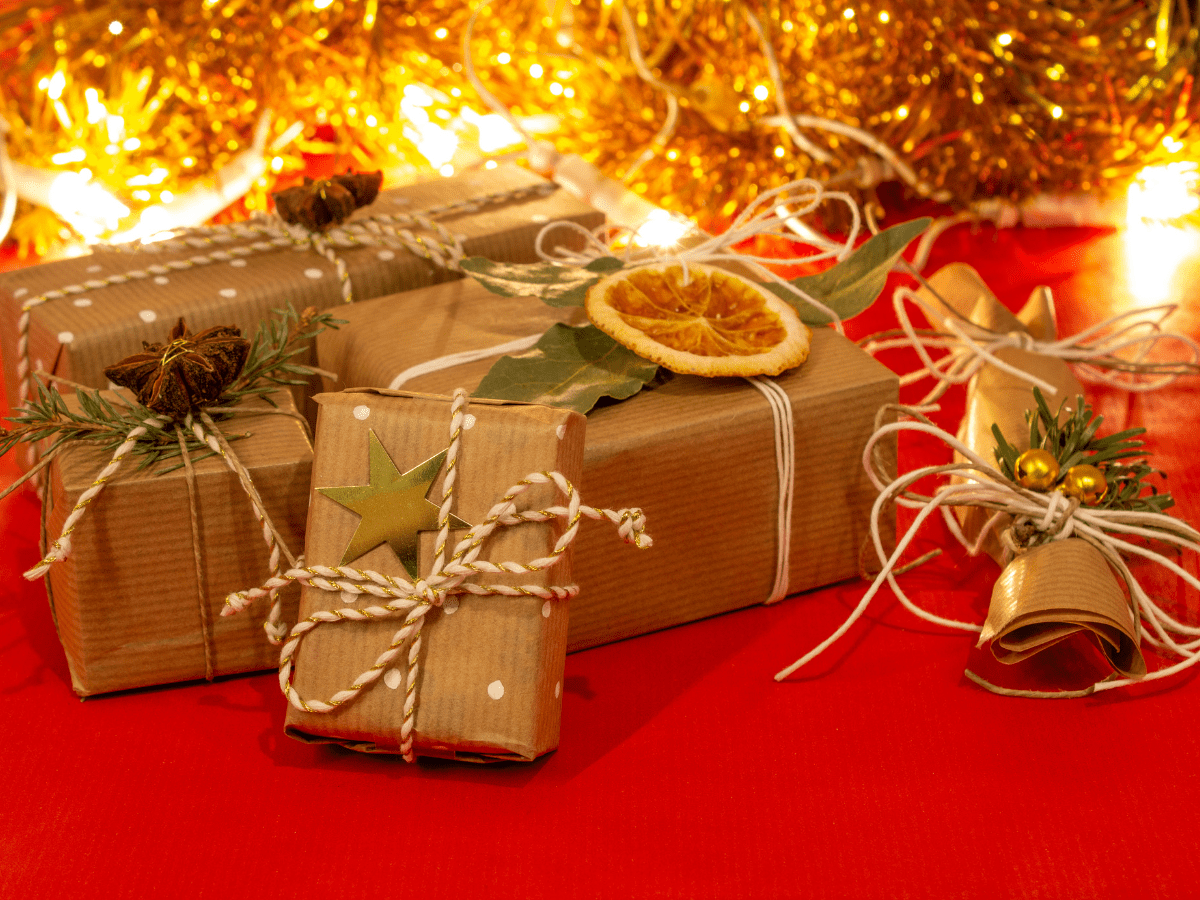 Global Grub Food Kits
We've all been doing more cooking at home since lately but have you tried to push your creative skills and master recipes from other cultures? We love doing just that. Global Grub has food kits that fit the bill perfectly.
Now you can create fortune cookies, sushi, mochi ice cream, ravioli, and tamales all from a convenient kit that includes everything you need to get started.
These kits make a super experience for the home chef on your list. Kits start at $27.99. Check out GlobalGrub.com for all their products.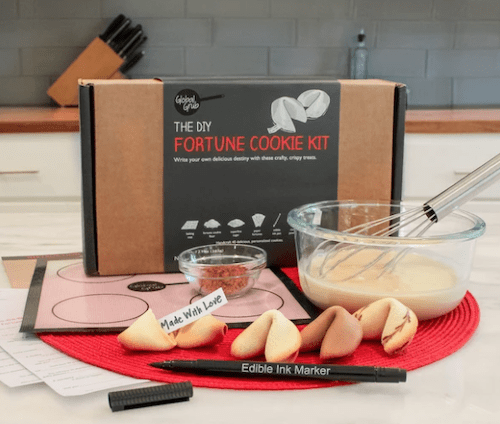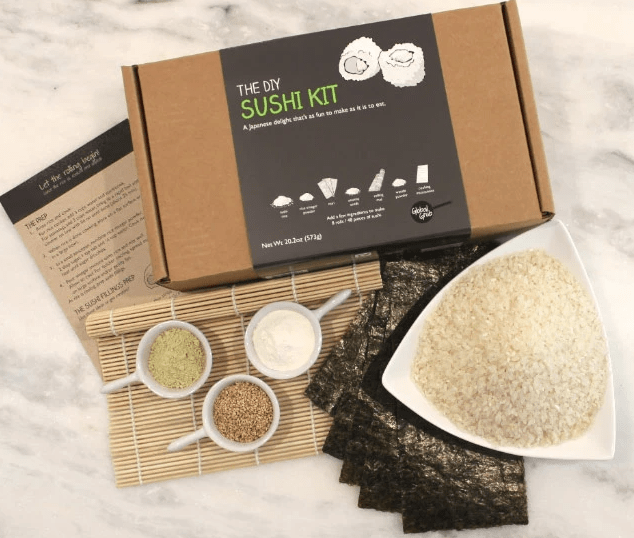 .
Adams Apple Butter
Another female-run company Adams Apple Butter and Theresa Adams produces homestyle delicious apple butter. Their beautiful gift sets are a tasty gift that your friends and family will be so thankful to receive.
Check out the AdamsAppleCo.com website for apple butter, cranberry butter, pumpkin butter, and jams, too. Products start at $9.00. While you're there be sure to read all the delicious recipes Theresa has created with her products. With suggestions like Apple Bourbon Bacon Burger, Homemade Apple Fritters with Apple Pie Jam, and Adams Apple Butter Streusel Muffins you'll be buying apple butter and creating wonderful treats in no time.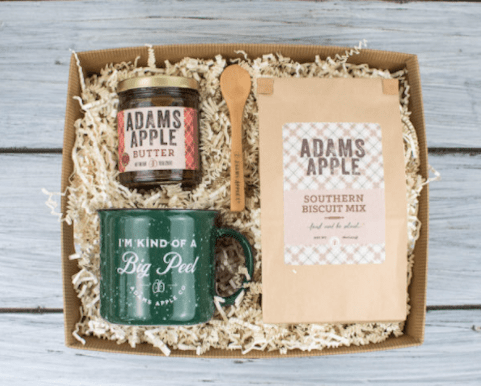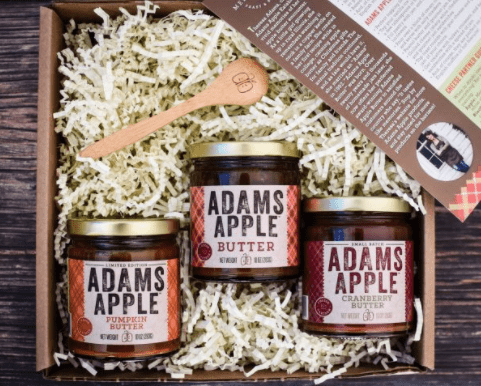 Gindo's Spice of Life Hot Sauce
There sure are a lot of hot sauce producers in the world. Do you know a small business that ONLY makes hot sauce? No? Let us introduce you to Mary and Chris "Gindo" Ginder aka Gindo's! They make some unique and great-tasting hot sauces that as they say "don't burn your senses useless."
They also embody everything we love in a good food company their business and their lives are centered around family, work, travel, and most importantly good food. Sound familiar?
Check out their website Gindos.com for all their custom hot sauce blends. They have seasonal sauces, year-round favorites, hot sauce of the month club, and lovely gift boxes for the hot sauce lover on your holiday gift list. Sauces start at $10.00.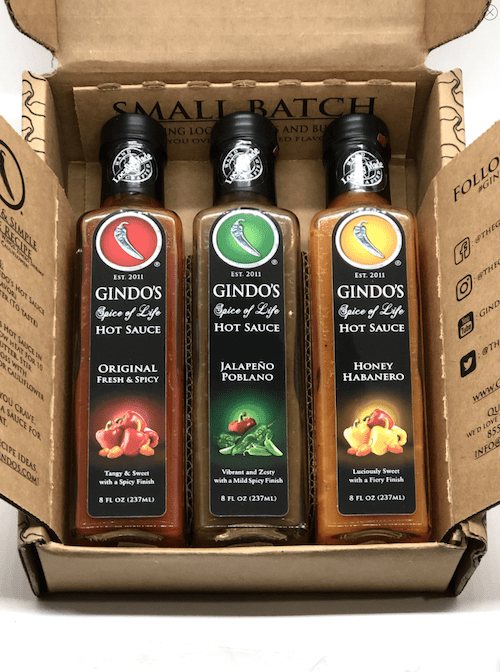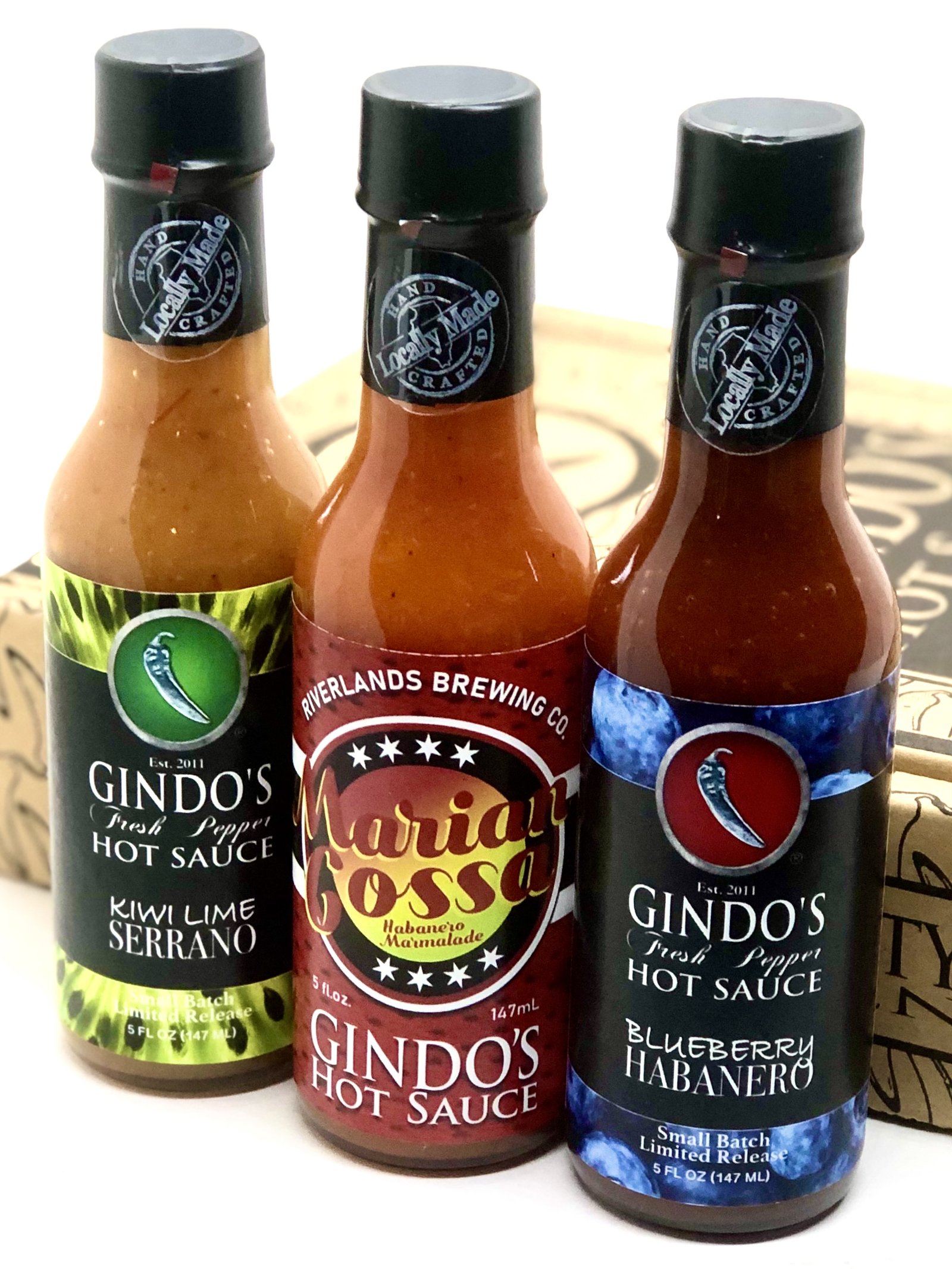 Vervana Dipping Essentials Gourmet Olive Oil Set
Dr. Stephen Sinatra started Vervana as a way to introduce consumers to products that would help people be more "vibrant" and healthful. His line of olive oils, spices, vinegar, and Marinara sauce is just that.
Vervana has many gift sets that are perfect for the foodies on your list and a great way to say "I care about you" too. Check out Vervana.com to see the full selection. The beautiful Dipping Essentials Olive Oil Gift Set is one of our personal favorites. Prices start at $39.99 for gift sets.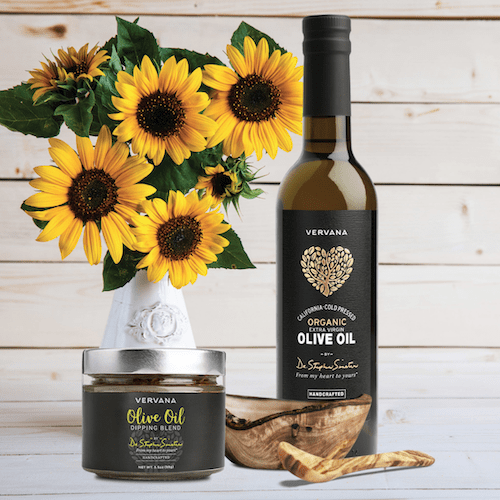 .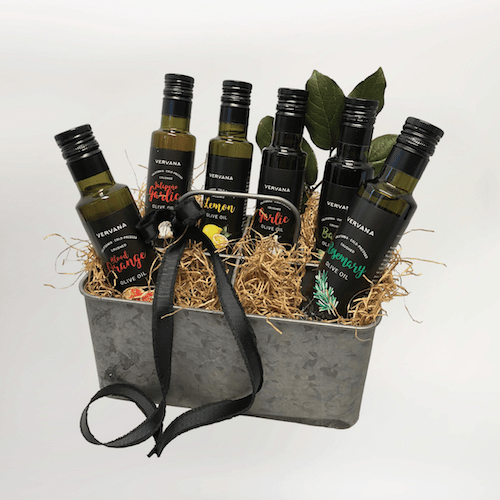 Savor Patisserie's Macarons
If you're looking to bring the taste of France to your favorite foodie Savor Patisserie's macarons should be on your shopping list. These macarons are special because they are a little bit bigger and full of bold flavors like champagne, salted caramel, s'more, lavender as well as seasonal flavors to choose from too.
There are many gift boxes to choose from and even have macaron baking kits for those who want to try their own hand at baking these little treats. The kit includes everything you need.
See the full selection at SavorPatissierie.com. Products start at $12.99. Don't miss all the wonderful recipes on their website, too.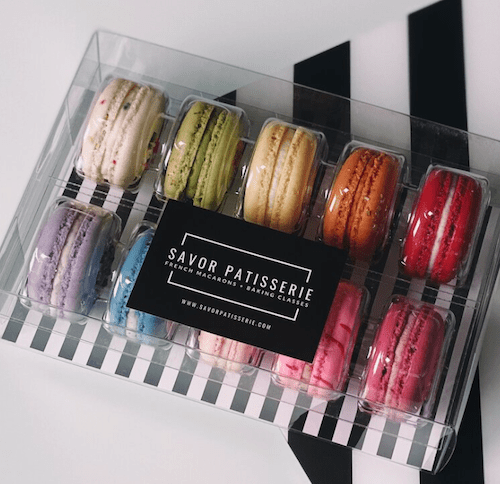 .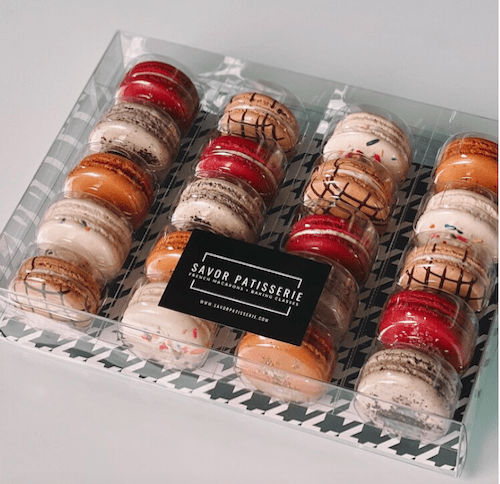 Tidbits Fun Merengues
If you're looking for a fun foodie stocking stuffer try Tidbits Fun Bites. These little sweet treats are a tasty and better-for-you snack.  Sugar-free, lactose-free, cholesterol-free, gluten-free, soy-free, non-GMO, and made with all-natural ingredients. They have several flavors and even have a line of Keto and Diabetic  Tidbits Fun Bites.
At less than two calories a piece for the regular line and just over one calorie for the Keto & Diabetic you'll want to try all their flavors like mint chocolate chip, vanilla, chocolate, cappuccino, strawberry, and cookies 'n cream.
Check out all their product details at their Tidbits Fun Bites website or Walmart.com. Products start at $4.99.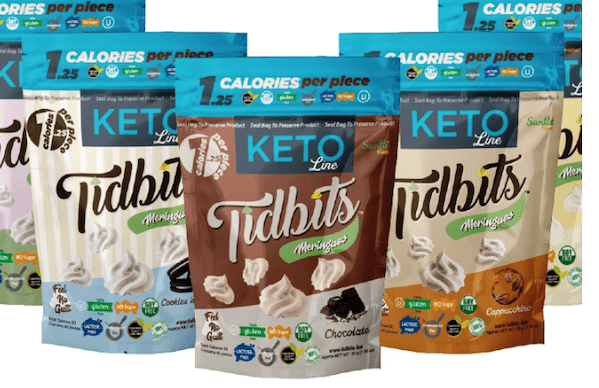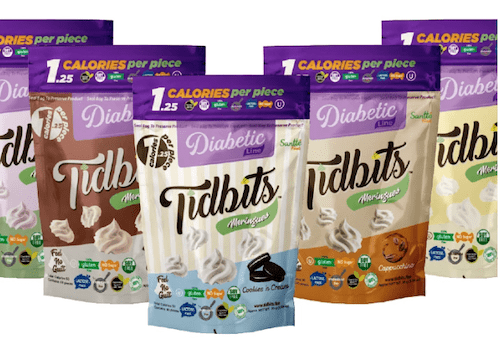 U Konserve Container
We do our best to create delicious and memorable meals during the holidays. And no matter who we're cooking for, there will be lots of leftovers to store or share. That's all part of the fun. But did you know that 50% of the plastic used in the U.S. is used once then thrown away? Help eliminate that waste with U Konserve's durable and reusable containers.
Dishwasher safe and plastic-free these products made of stainless steel and platinum-grade silicone are the perfect waste-free containers. Also great for picnics and everyday storage too. Help save the planet and reduce your carbon footprint at the same time.
Check out all the U Konserve products that are easy to store in your cupboard with many available nesting and stackable items. Prices start at $6.50.
 
Woodlife Ranch Maple Syrup
When a company's value statement starts with "respect for nature" they immediately get our attention. It's one of our core values too. Woodlife Ranch focuses on sustainability and being environmentally responsible makes them a valued partner. They produce apples, honey, and maple products.
Check out their 5 Pack Maple Syrup sampler or Woodlife Ranch Breakfast Gift Box. Maple lovers on your gift list will thank you.
If you're lucky enough to visit their ranch in the Berkshires you can take advantage of apple picking, hiking, cross-country skiing, snowshoeing, fishing, and a lot more. They also give back by helping Veterans with post-traumatic stress disorder.
Explore all they have to offer on their website Woodliferanch.com. Prices start at $8.50.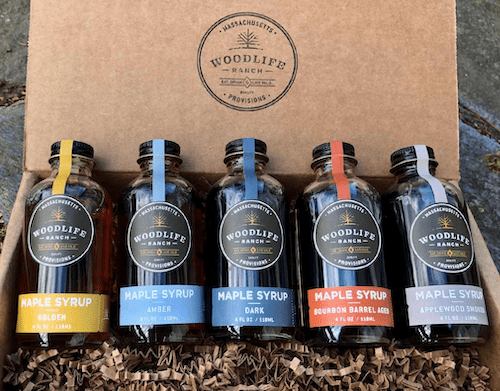 .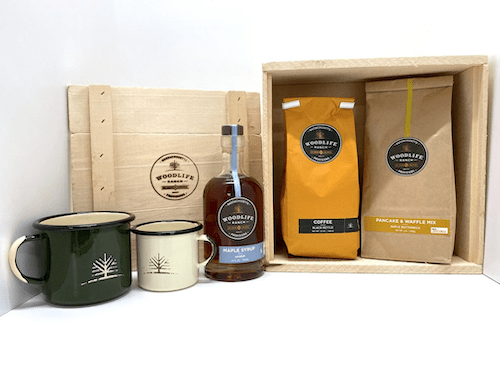 Johnson's Popcorn
Popcorn! It's the snack that just about everyone loves. Our friends at Johnson's have been making their famous Ocean City, New Jersey Boardwalk popcorn for over 80 years. You can have a variety of sizes delivered and become an instant hero or favorite aunt or uncle. Choose from many beautifully designed tubs or tins. All products are gluten-free. The flavors include caramel corn, salt-n-sandy, cheddar (this is seriously the most cheddary cheddar popcorn we've ever had!), peanut crunch, chocolate drizzle, platinum, butter, and tri-flavor for those who just can't decide. Delicious food holiday gifts are definitely something we hope to get.
Check out Johnson's Popcorn website for prices and delivery information. Prices start at $22.95.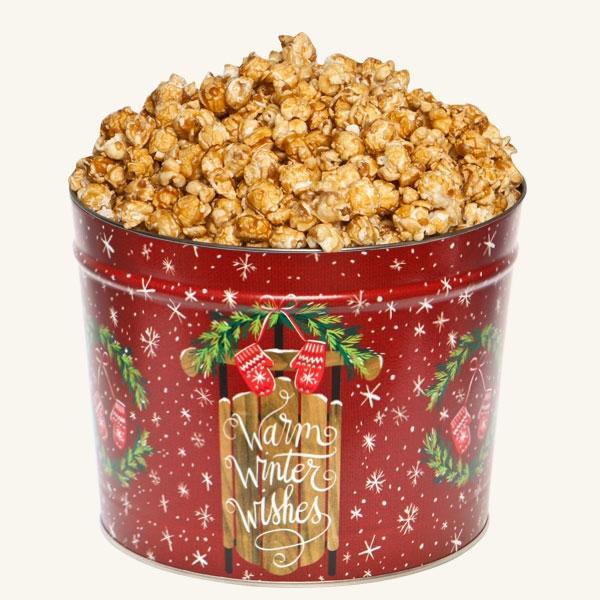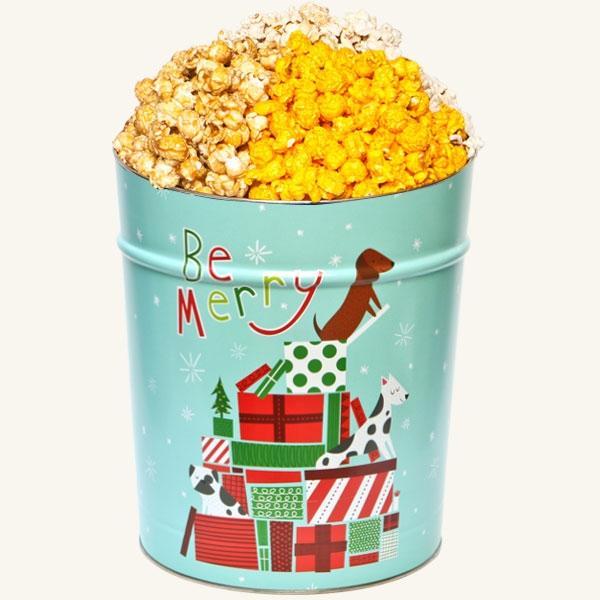 Eat Your Words Cookies
If you're looking to send someone a special message this holiday check out Eat Your Words Cookies. Each beautiful blue box arrives tied with a bow and your cookie message inside a perfect gift box. Every sugar cookie message is 10-20 cookies decorated with icing that spell out your message. You can choose from a regular or gluten-free dough and several colorful icing flavors. They have many already designed messages or you can design your own with a photo or company logo.
Prices start at $26 check out Eat Your Words Cookies for the complete selection.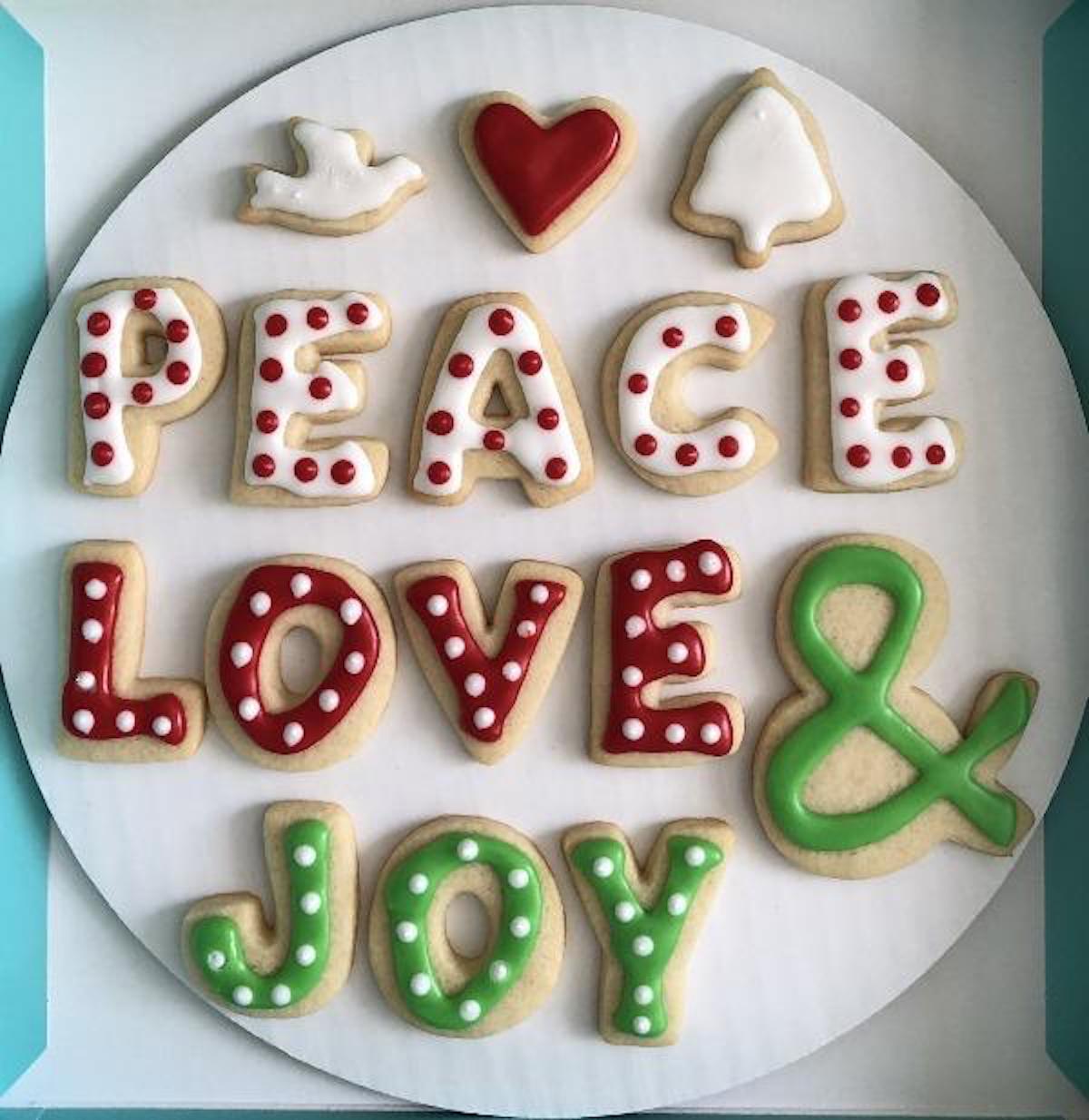 .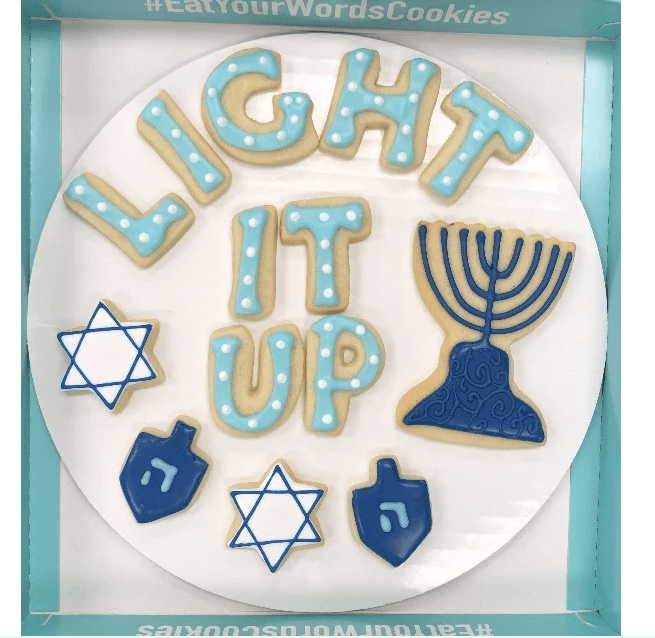 Baketivity
It's no secret that we're going to be spending a lot more time at home for the holidays. Check out this new way to create tasty homemade goodies with your family. This subscription kit model includes an easy-to-follow recipe, pre-measured ingredients, and activity booklets.
Choose from cupcakes, whoopie pies, cinnamon buns, bagels, and emoji cookies. This is a wonderful way to spend quality time together creating yummy treats you can all enjoy. It makes a great gift too. Why not buy one for your family and a friend and see how yours compare? Or just send one along as a gift that makes a fun experience for another family.
Baketivity kits start at $29.99 and can be shipped right to your door on a one-time basis or for 3 months, 6 months, or a full year.
Check out the Baketivity website for all the details.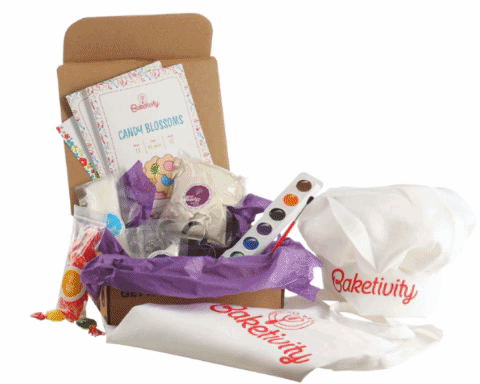 Brandini Toffee
We love supporting small businesses. It's one of the reasons we started Food Travelist. We especially love it when young people follow their dreams and become successful small business owners. Such is the case with Brandon Weimer founder of Brandini Toffee. He and a friend created this unique toffee as a fund-raiser for a high school trip. They over-delivered, surpassed their goals, and decided to turn it into a family business.
One of the reasons that Brandon's toffee is so delicious is that they use only the best ingredients like Guittard dark chocolate. Handcrafted and made with premium preservative-free and GMO-free ingredients this toffee makes the perfect indulgent gift for anyone on your list.
Check out all their products at BrandiniToffee.com. Prices start at $8.00.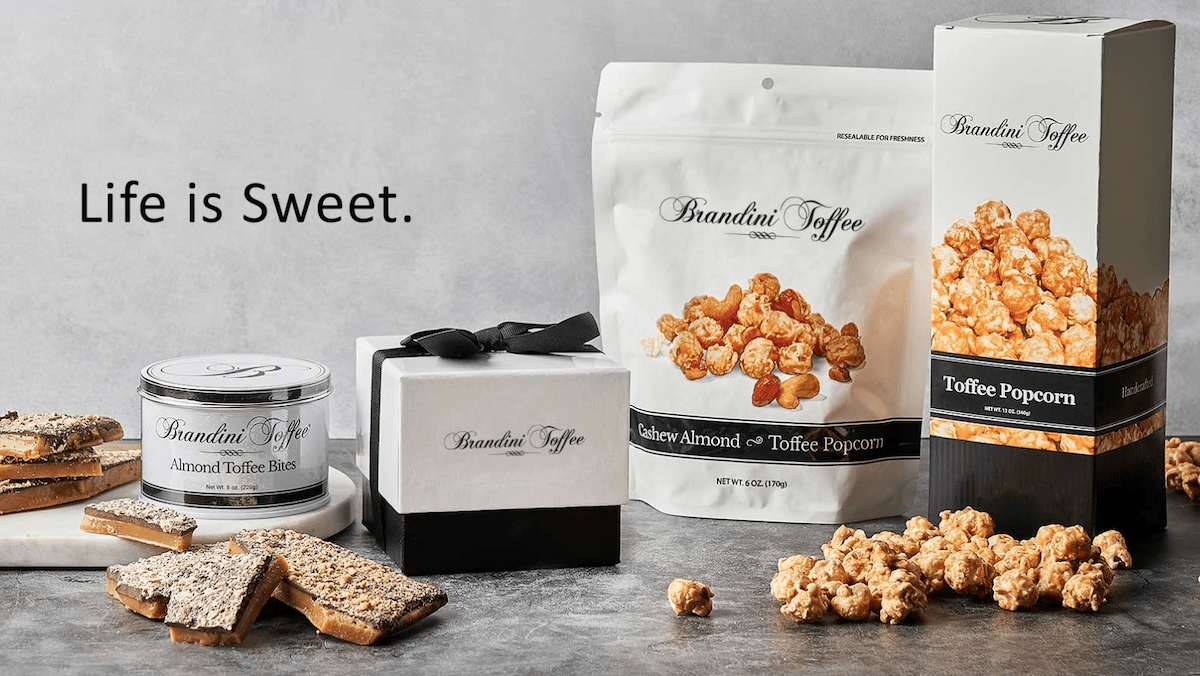 Native Vanilla
Vanilla as a gift? That sounds great, especially when it's the ethically sourced, naturally grown vanilla from Native Vanilla. What about a kit that lets you make your own vanilla extract? That's right! You get the vanilla beans, a beautiful Italian glass bottle, recipe, instructions, and even a label for you to customize your bottle. If you have a baker on your list this is that "wow" gift they've been waiting for.
Check out the Native Vanilla website for all their vanilla products like 100% pure ground vanilla bean powder, vanilla bean pods, organic vanilla bean sugar, and pure vanilla extract. Prices start at $9.99.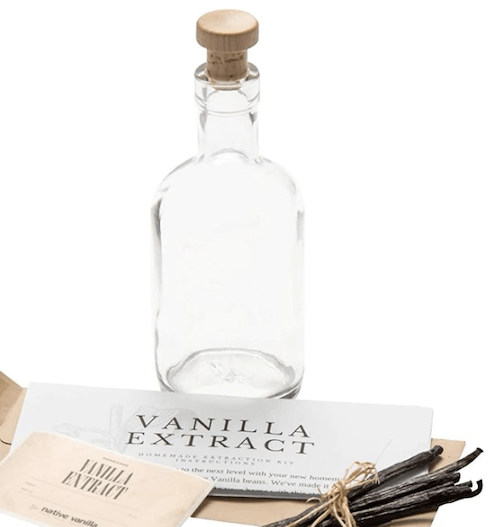 .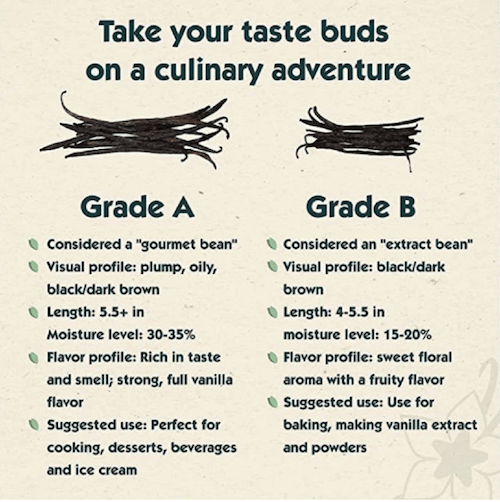 Zyliss Food Storage
It's also the time of year to get organized. We love so many other products from our friends at Zyliss that it's not surprising that when they came out with these sturdy airtight seal containers it wouldn't take long to fall in love with them too.
They sell them in sets and as separate pieces too. You're bound to find the right size for anything you need to keep dry and safe. All components are BPA-free and the locking lids come apart easily for easy cleaning and are dishwasher safe.
Check out their full product line at Zyliss.com. Prices start at $10.99 and are available on Amazon.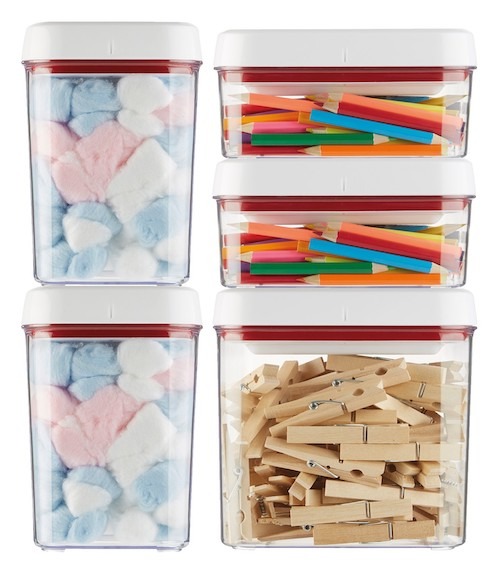 .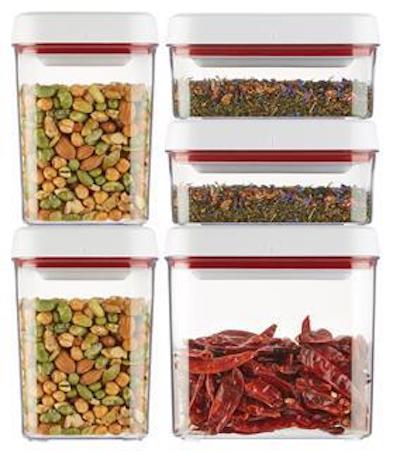 Drinks That Make Great Holiday Gifts
Send some liquid refreshments that will help keep them warm all winter long no matter where they are.
Cutwater Spirits Canned Cocktails
If you're looking for stocking stuffers or want to create a custom holiday basket for your friends Cutwater canned cocktails are just what you need. Cutwater canned cocktails use real spirits that they distill at their San Diego headquarters.
Their wide selection includes Tequila Margarita, Vodka Mule, Tiki Rum Mai Tai, Long Island Ice Tea, Vodka Soda (lime, grapefruit, and cucumber), Tequila soda, Tequila Paloma, Rum Mint Mojito, Bloody Mary (spicy and mild), Gin & Tonic, Rum and Cola, Whisky Mule, Cold Brew Cocktail, Rum and Ginger, and Vodka Spritz. Everyone on your list is covered! They also sell bottled spirits too.
Check out all the Cutwater beverages on their website cutwaterspirits.com.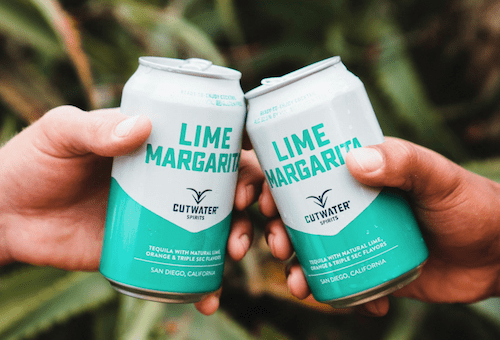 .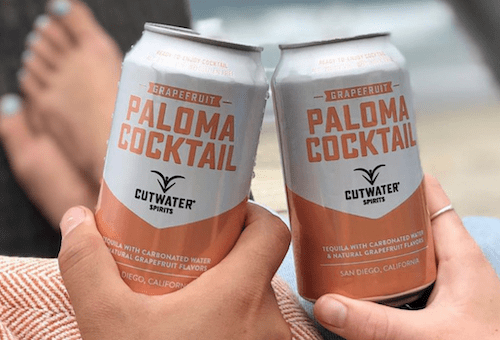 Neft Vodka
Everybody who knows Sue knows that she's a vodka drinker. She was thrilled to find another vodka to add to our liquor collection with Neft Vodka. When you first see their unique "oil can" looking container you have to be intrigued. What a great way to store vodka in an unbreakable can that stays cold up to 6 hours. Making this vodka your new traveling companion.
Neft uses Austrian water filtered for fifty years, four ancient grain of rye, and nothing else. Simple. Don't just trust me Neft has won many world spirits awards.
You can learn more about NeftVodkaus.com you can see where to buy it and check out their cocktail recipes, too.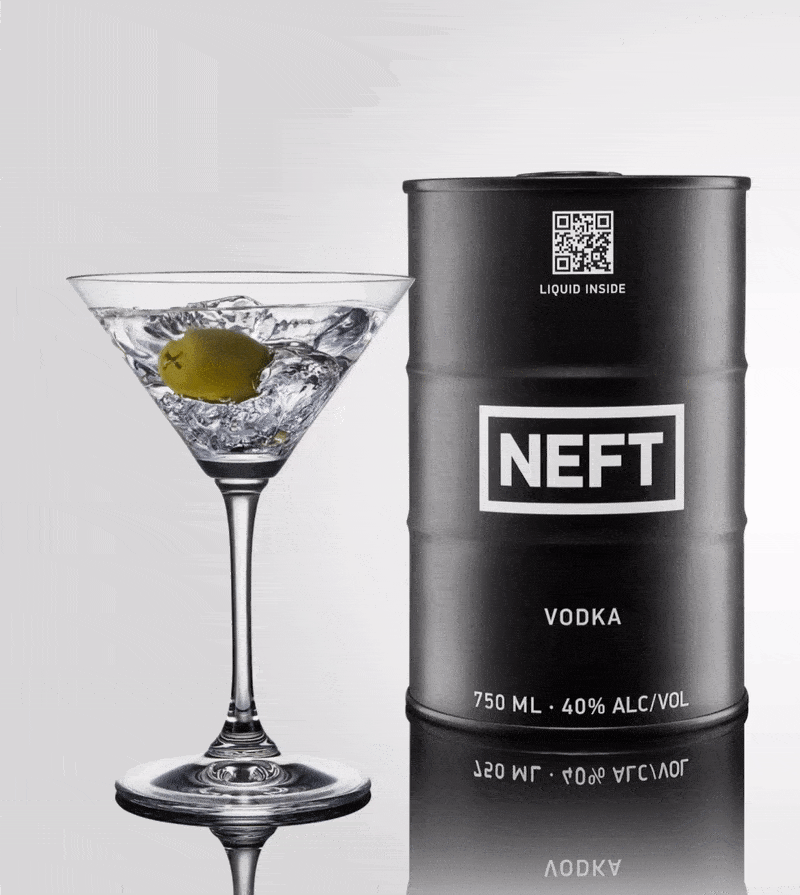 Well Told Glassware
If you want to remember a place you've been, one you haven't been to yet, or just love your hometown these printed and etched glasses are the perfect reminder. Send that special someone a reminder of a time you spent together. It's sure to put a smile on their face.
You can choose from a complete barware and drinkware collection as well as bar tools and accessories, cutting boards, and custom made products. Custom design your own glassware with your town, your school, almost anything you can imagine on a map. Glassware, stainless steel, mugs, even stainless steel straws.
Go to welltolddesign.com to see the complete selection and choose your favorites. Prices start at $16.00.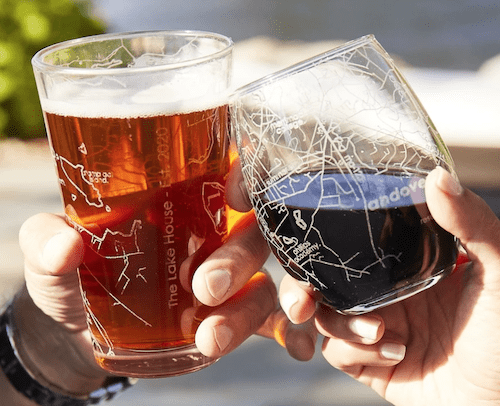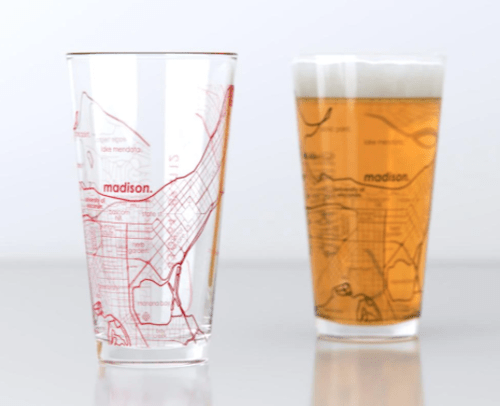 Caveman Coffee Company
Check out Caveman Coffee for the coffee lovers on your list. They have plenty of choices for even the pickiest of coffee drinkers. Keto and Paleo followers will be happy to see products that are sugar-free, dairy-free, and loaded with caffeine.
Flavors include Mocha Cold Brew Latte, Vanilla Cold Brew Latte, and Pumpkin Spice Cold Brew Latte. Can't decide? They have a handy sample pack so you can try them all. They also sell coffee, coffee beans, and Cold Brew herbal tea too.
Check out all their products at cavemancoffee.com. Prices start at $14.00.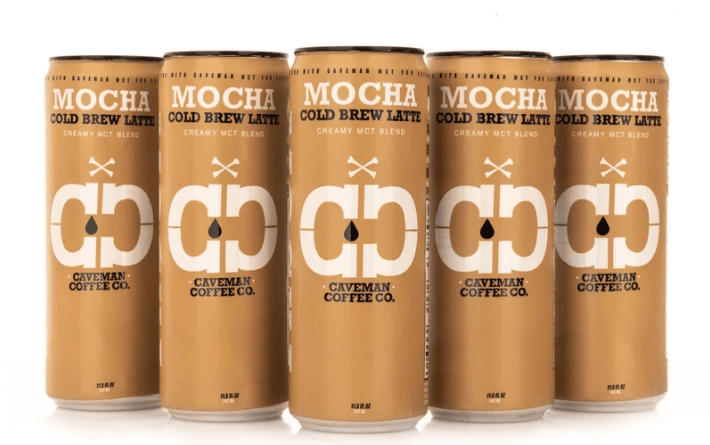 JAF Fruit flavored tea
If you love tea as much as we do you're always looking for new teas to try. JAF Tea Ceylon teas are the perfect gift for yourself or any tea lover on your list. They have been blending some of the best teas in the world for over 75 years. Their gift boxes will thrill even the most advanced tea fanatics. The selection of 8 Pure Fruit Flavoured Black Teas is one of our favorites. The only trouble is choosing which flavor! Boil some water and let these teas take you away to another place with tastes of pink grapefruit, lemon, peach, soursop, forest fruit, passionfruit, mango & banana, and blueberry.
They have many other gift sets that include a pure green tea sampler, a black and flavored tea collection, and pure teas and infusions. Prepare to spend a lot of time on the JAF Tea website the videos and choices of teas will dreaming of faraway places as you sip some tea.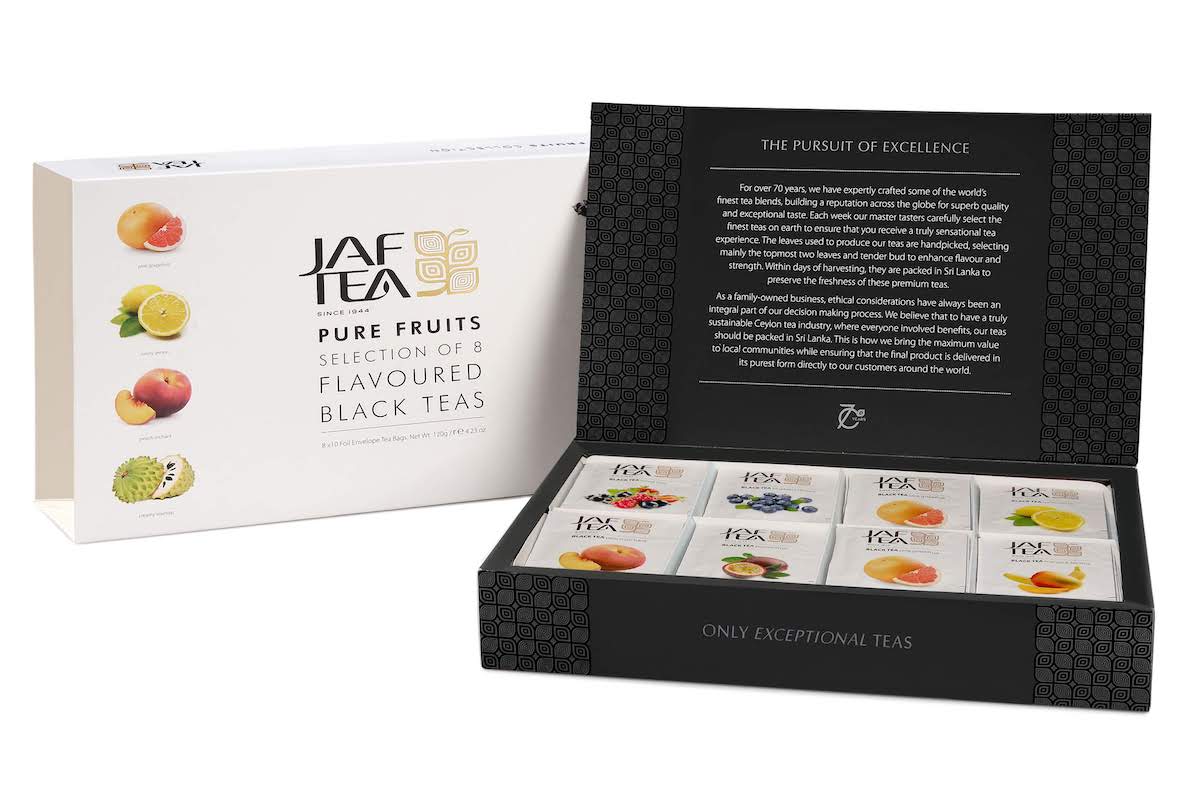 Adagio Tea Gifts
We love Adagio teas and all the tea accessories they sell too. Their IngenuiTEA infuser is something we use almost every day. When we saw that they had two new holiday gift items we were super-excited.  The 24 Days to Tea Advent Calendar and the 12 Days of Tea Gift Set are really winners for your tea-loving friends.
Anticipating opening each day of the advent calendar to find a festive blend is almost too much to wait for. And the 12 Days of Tea Gift are twelve reusable tins that can be hung on your tree as ornaments are a wonderful treat.
Check out the Adagio website for these and many other great tea gift ideas.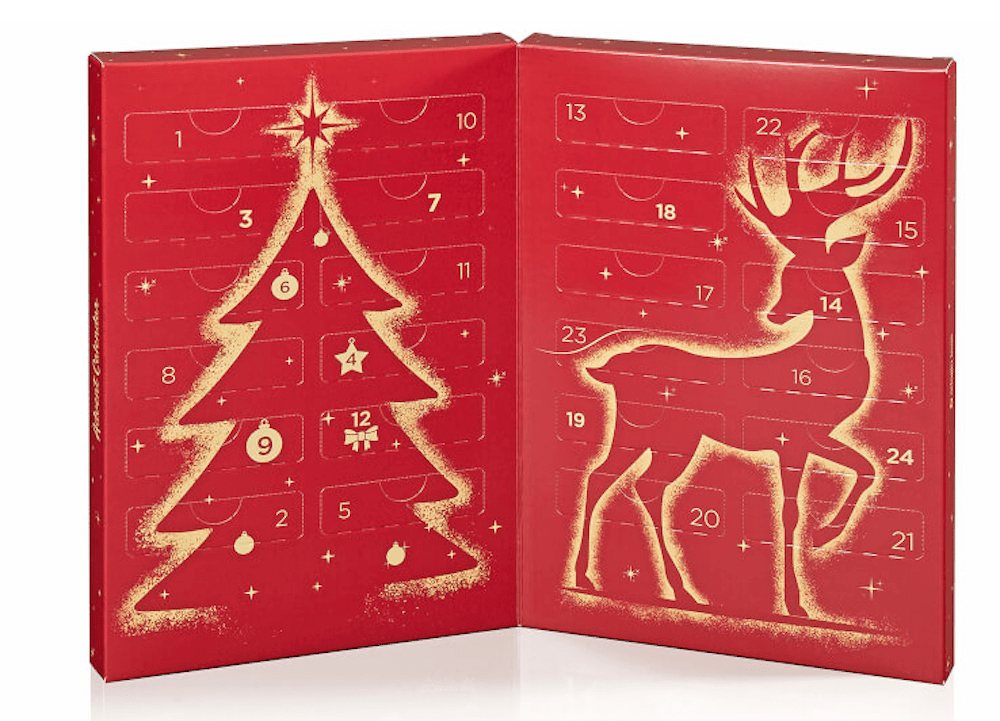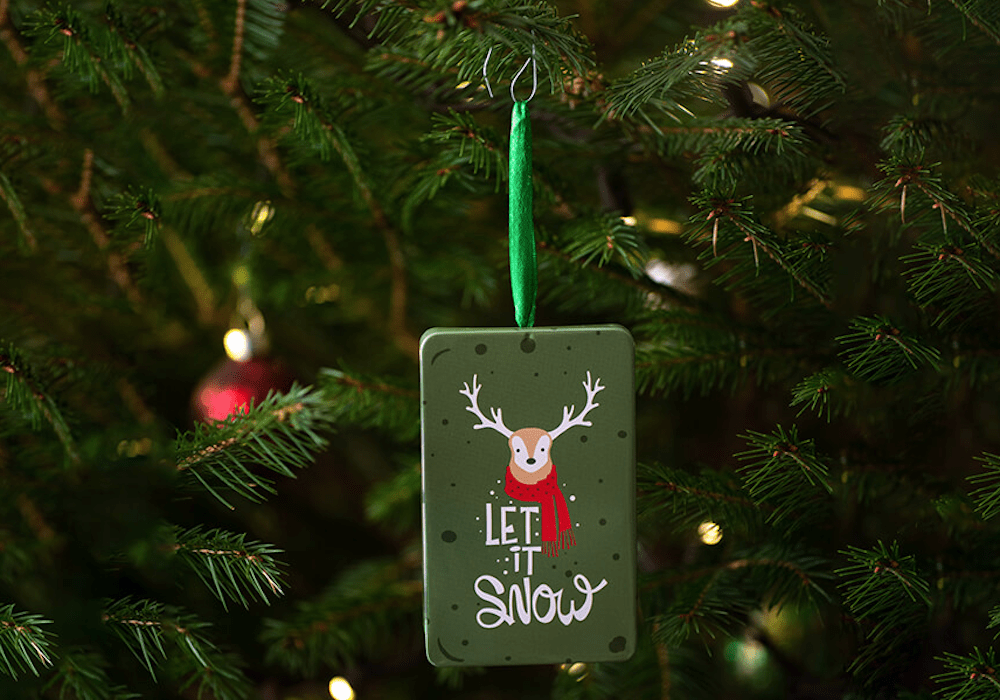 Travel Treats
Here are some gift ideas that will help keep your travel buddy safe, comfortable, and a little more ecology minded as well.
KINIS Travel Shoes
If you like being comfortable during travel you're always looking for another pair of "travel shoes." Shoes that take care of your feet while you're standing, walking, sitting for hours in a plane, and everything else!
KINIS is a brand that offers these qualities and more. They have a super casual look in a minimalist footwear design following the barefoot concept to promote your foot's natural biomechanics. Their shoes provide for natural foot movement and are a lot more comfortable than traditional athletic shoes.
The Nomad shoe is perfect for air travel. They are lightweight, easily roll up for storage, and can be worn through security providing you sturdy sole yet comfortable and flexible sock-like food covering. They also have walking shoes and pro training shoes as well.
Check out Kinis.com for the complete selection. Prices start at $55.00.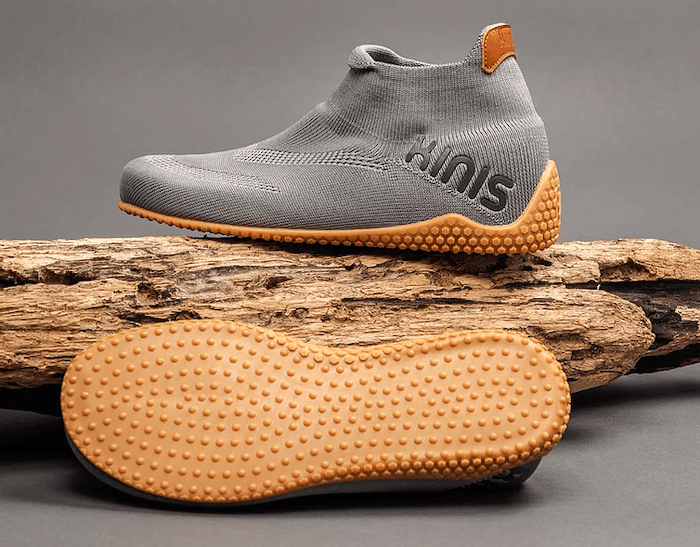 .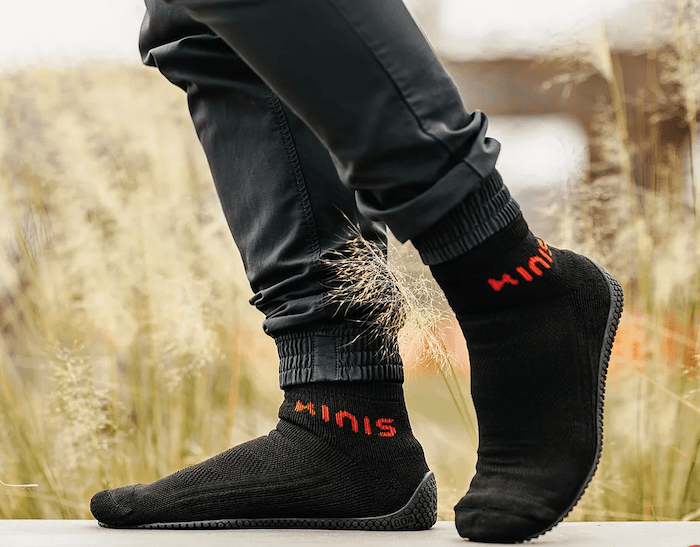 Häns Swipe and Ultra Clean
Keeping all your screens clean has become a full-time job for many of us. Luckily, Häns has created a few products to help us easily keep our devices clean and germ-free.
The Häns-Swipe is a handy pocket-sized gadget that has a cleaning side and a polishing side to quickly and safely clean all screen types.
Hän Ultra-Clean delivers 2.5 times the amount of active ingredients of the leading disinfecting wipes and it comes with a handy washable 'cape' that hangs right on the bottle for easy use. We have Ultra-Clean right by our front door. We wipe down anything that needs cleaning as soon as we walk in the house. The cape makes you feel like a superhero germ cleaner has come to your rescue!
Learn more about their products hans-swipe.com Products start at $14.95.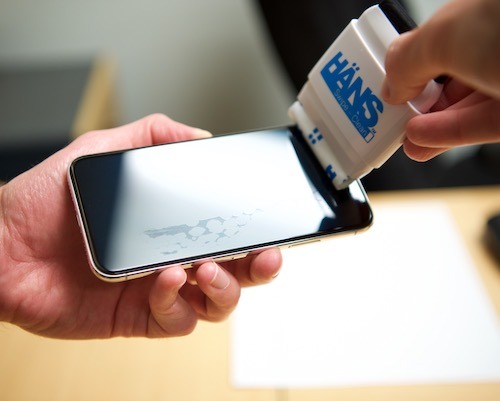 .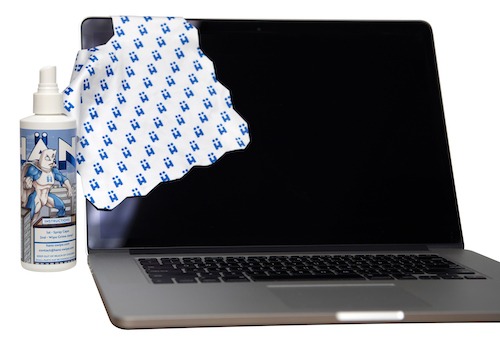 HandiGuru Hand Sanitizer Wrist Band
Another way to keep your hands clean no matter where you're going is the HandiGuru hand sanitizer silicone wrist band. They provide a handy refill bottle that you can fill with any hand sanitizer you prefer. You can even use it for sunscreen, bug repellent, or any gel-based product you need on the go.
Perfect for hiking, shopping, traveling, or just about anytime you're out of the house. It's reusable, refillable, recyclable and FDA approved. The adjustable wrist band fits kids and adults.
Check out HandiGuru.com for more information and to order yours and everybody on your list today. Prices start at $14.95.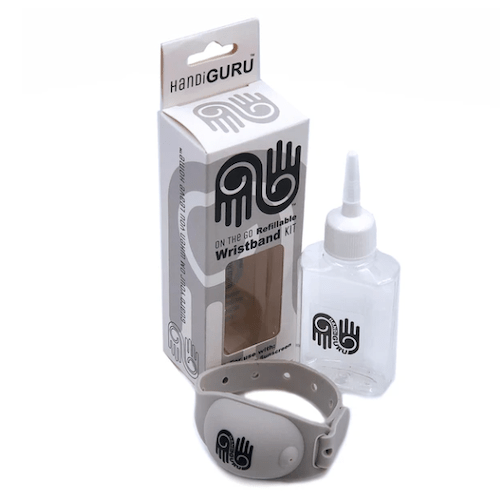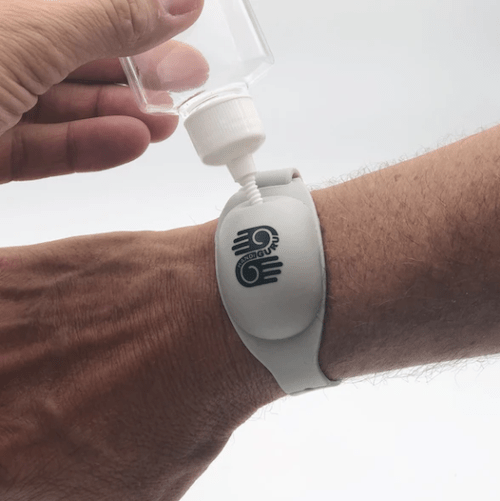 Earth to Skin Products
We're all using lots of hand sanitizer right now. It's an easy way to keep your hands clean when you're out and about. Do you get tired of that alcohol smell most of them leave behind? Then check out Earth To Skin hand sanitizer. They are infused with four natural fruit extract scents. The sanitizer is 72% alcohol, vegan, uses no sulfates, no parabens, and no animal testing.
The same great scents are available in the hand and body buttercream lotion with ultra-hydrating hyaluronic acid and the same great product features too. We love the lemon and basil scent.
They are both available at Walmart.com and prices start at $5.94.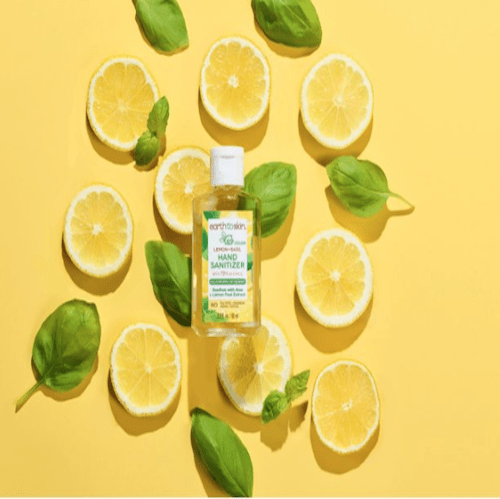 .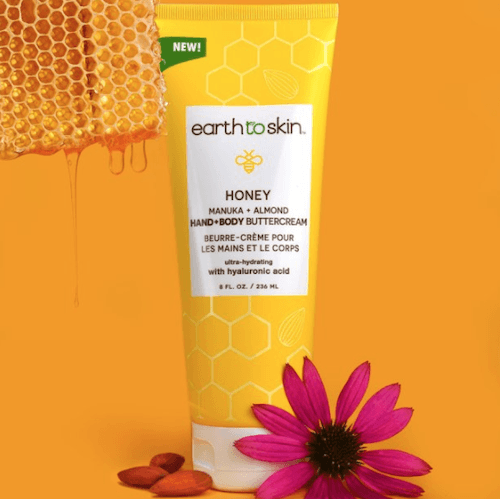 Travel Mugs and Water bottles and Reusable Straws from Ecovessel
One thing we also recommend to fellow travelers is to bring your own water bottle and travel mug. EcoVessel makes beautiful TriMax® triple-insulated mugs, tumblers, growlers, and accessories. They make it easy to stay hydrated with their well-designed, practical products.
Want more? Every product comes with a 100-year warranty. That's not a typo folks. The EcoVessel family stands behind their products. These handsome products are perfect stocking stuffers and holiday gifts for your road warrior.
Check out EcoVessel.com for the full selection. Prices start and $5.95.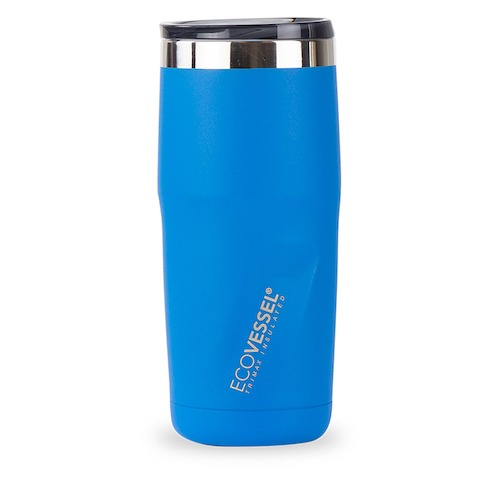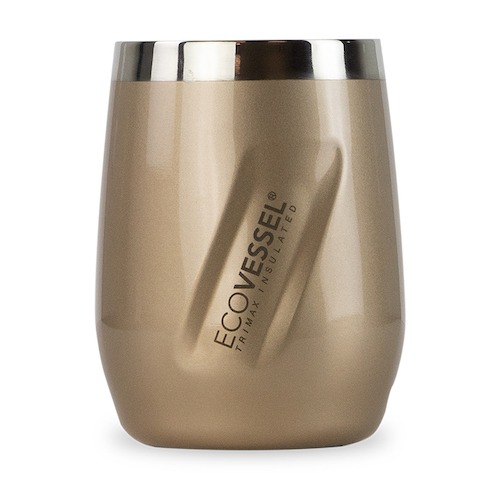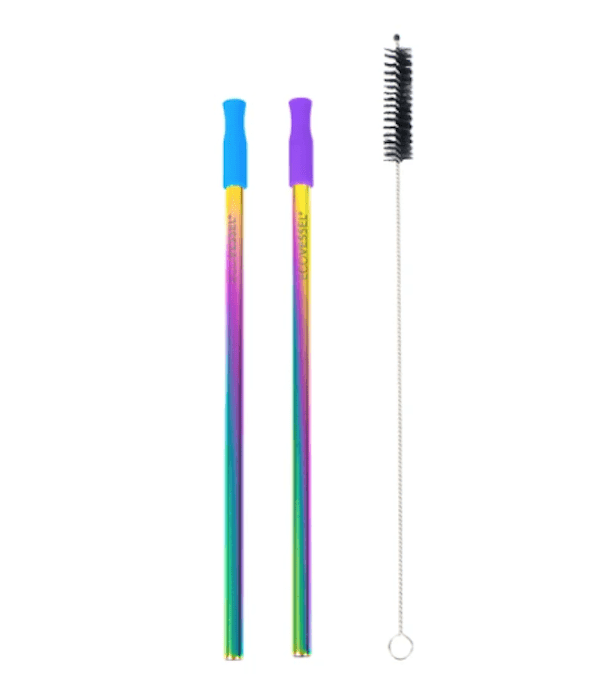 Ambassador Interpreter 
Do you struggle to learn new languages? Or maybe you're traveling and don't have enough time to learn the language. Let the Ambassador come to your rescue. This unique technology lets you use the device in two ways. Listen mode interprets someone speaking near you and translates their words into your language. Or you can share your secondary earbud with a guest so you can speak to each other in your native languages.
15 languages and 42 dialects are supported on their app, which also provides a quick access dictionary and phrasebook. It also offers you on-screen transcripts of translations and an option to download a transcript of your conversations. Communicating and learning a new language could never be so easy.
Check out the Ambassador at waverlylabs.com. Prices start at $199.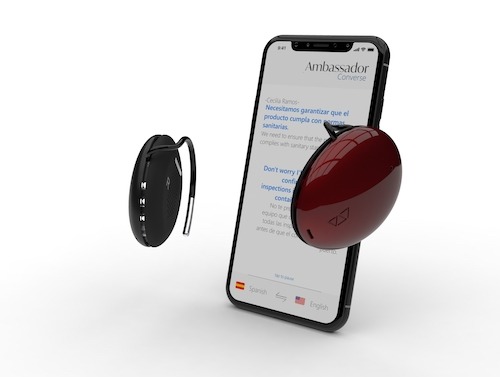 .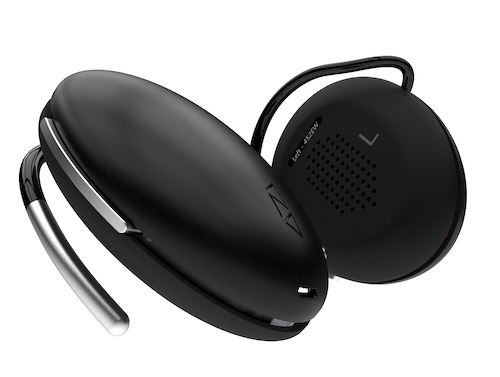 The CrunchCup
This one is for kids and anyone who doesn't like their cereal to get too soggy. This is a perfect to-go cup that keeps your cereal and milk separate but lets you enjoy it together. Made of BPA-free plastic, it is shatter-resistant and dishwasher- safe. This cup is great for those early morning road trips, carpools, and any time you want cereal.
The CrunchCup starts at $18.95. Check the CrunchCup site and Amazon for the full selection.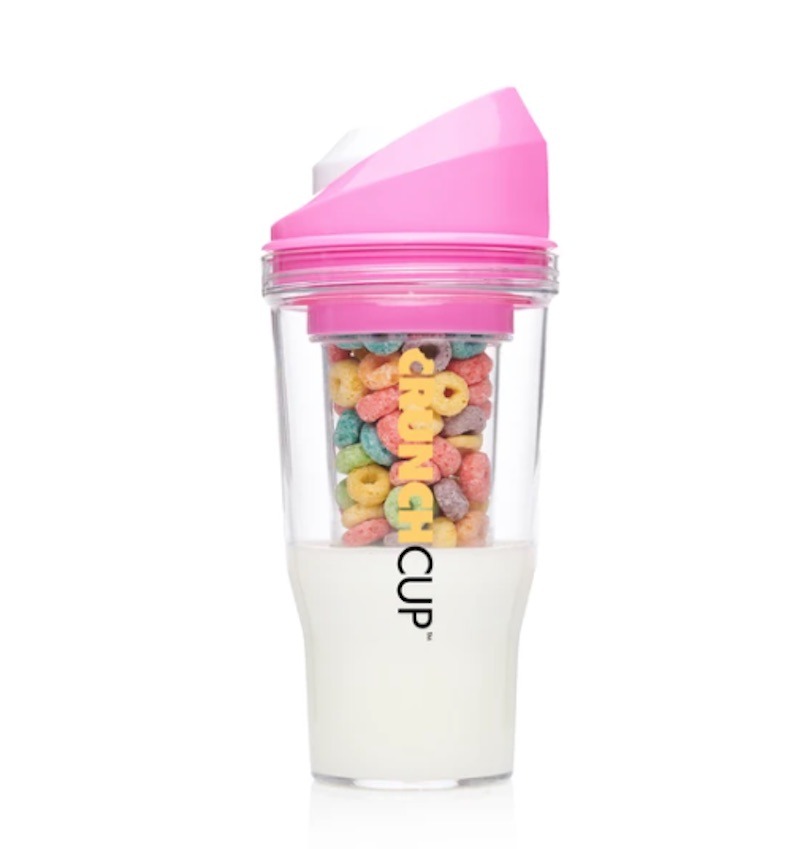 Wellness Gifts
Building up your immunity and staying healthy is on everyone's mind these days. We always make sure to take care of ourselves whether we're traveling or staying home.
Goli Apple Cider Vinegar Gummies
Perhaps you've heard of the benefits of apple cider vinegar. We had heard that apple cider vinegar helps with skin health and tiredness because it's loaded with B12 so we gave it a go. If you've ever tasted apple cider vinegar you know it's kinda funky. So when we heard it was in Goli gummies we simply had to give it a try. We have to say that we actually like the taste.
As they say, it's all about the apple and not the vinegar flavor. 2 gummies equals 1 shot of apple cider vinegar. ACV also helps support a healthy gut, weight management, reduces appetite and supports heart health as well. We can't promise results but it's part of our routine for staying healthy and improving our immune system. Check out Apple Cider Vinegar Gummies by Goli Nutrition
for all the pricing.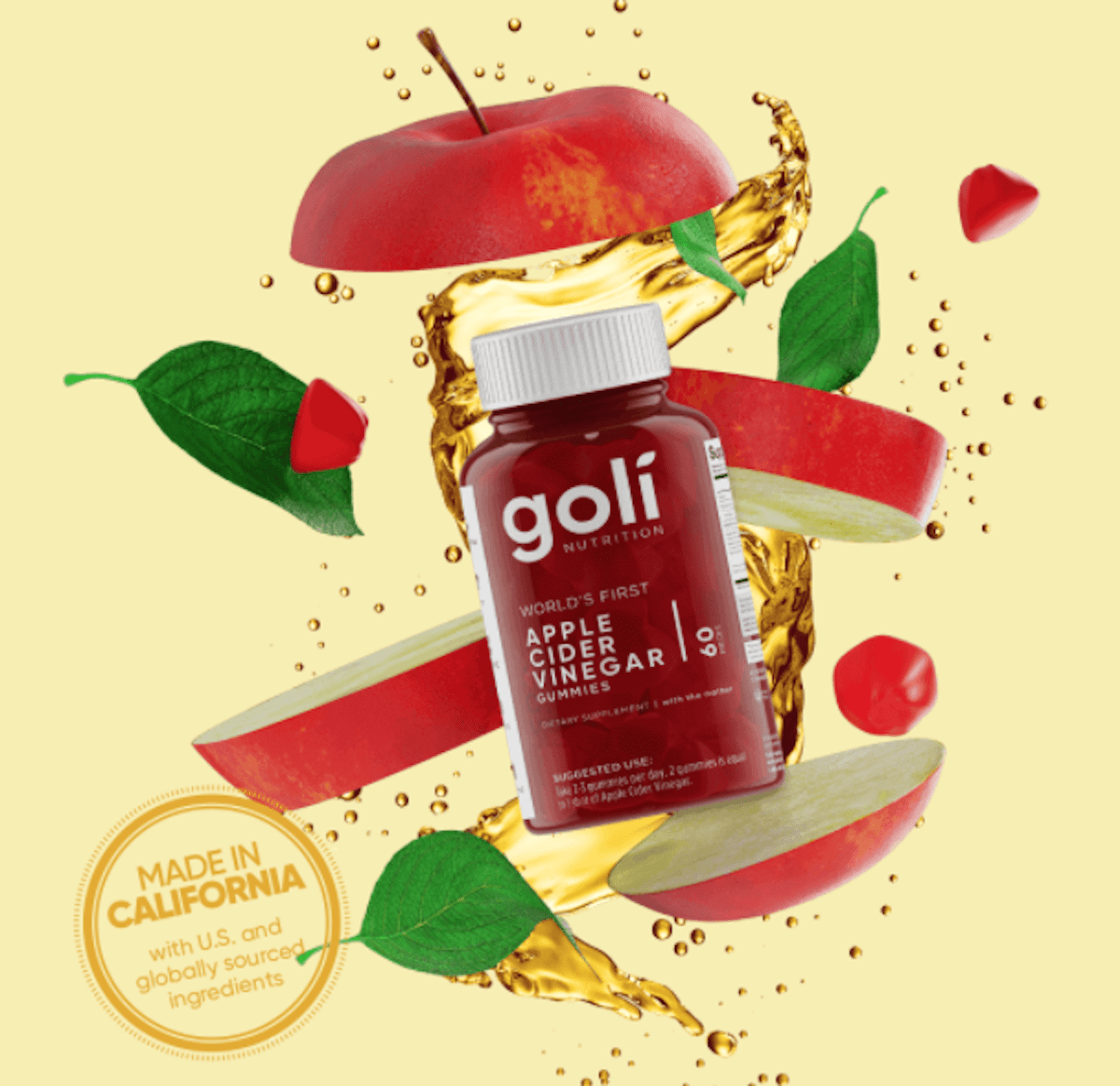 Beetology Drinks
Beets. Do you know how good beets are for you? They help your heart, blood pressure, brain, and let's face it they also taste great too! Our friends at beetology have created wonderfully delicious beet juices using only the best organic ingredients. They offer yummy flavors like beet + cherry, beet +veggie, beet+lemon+ginger, beet+berry, and beet+tropical fruit.
These tasty juices are wonderful all by themselves but also are delicious in smoothies and dare we say….cocktails. We added some vodka to the beet+lemon+ginger juice and felt a little more healthy during cocktail hour.
Check out beetology.com for the complete selection, recipes, and more. You can find beetology on Amazon, Costco, and other fine retailers.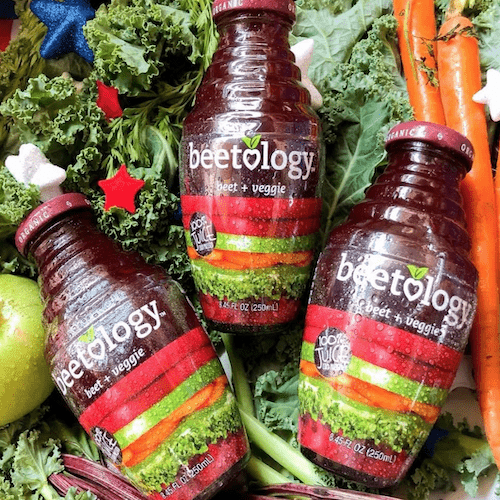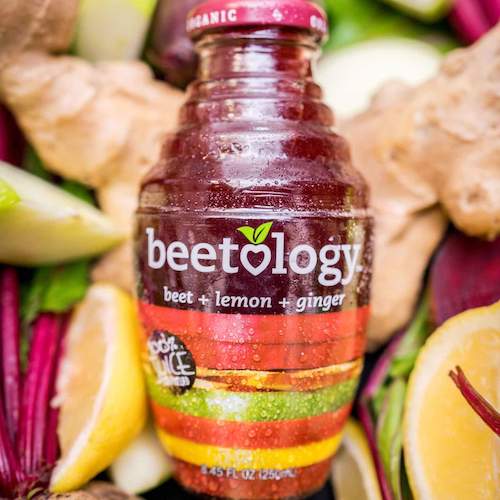 Touchless Thermometer
It never hurts to have a thermometer with you when traveling. This touchless thermometer from Accumed is just what the doctor ordered. It's lightweight, easy to use, and touchless making it great to use for everyone in your travel group.
Find it at Amazon for $29.99.
Paleonola Granola
Are you on the Keto or Paleo kick? Whether you are or not you'll just love the crunch and all the flavors of this delicious granola. We have a friend who eats it just for a snack and loves it. It's made in the U.S.A. with all real food!  No preservatives or chemicals. And as they say right on their packaging they only use the "good stuff."  They have great flavors like pina colada, chocolate fix, maple pancake, cinnamon blueberry, apple, pumpkin pie, chocolate fix, and original. They believe in keeping their product simple, which we all know is the best way to do any food product.  Retail prices start at $8.99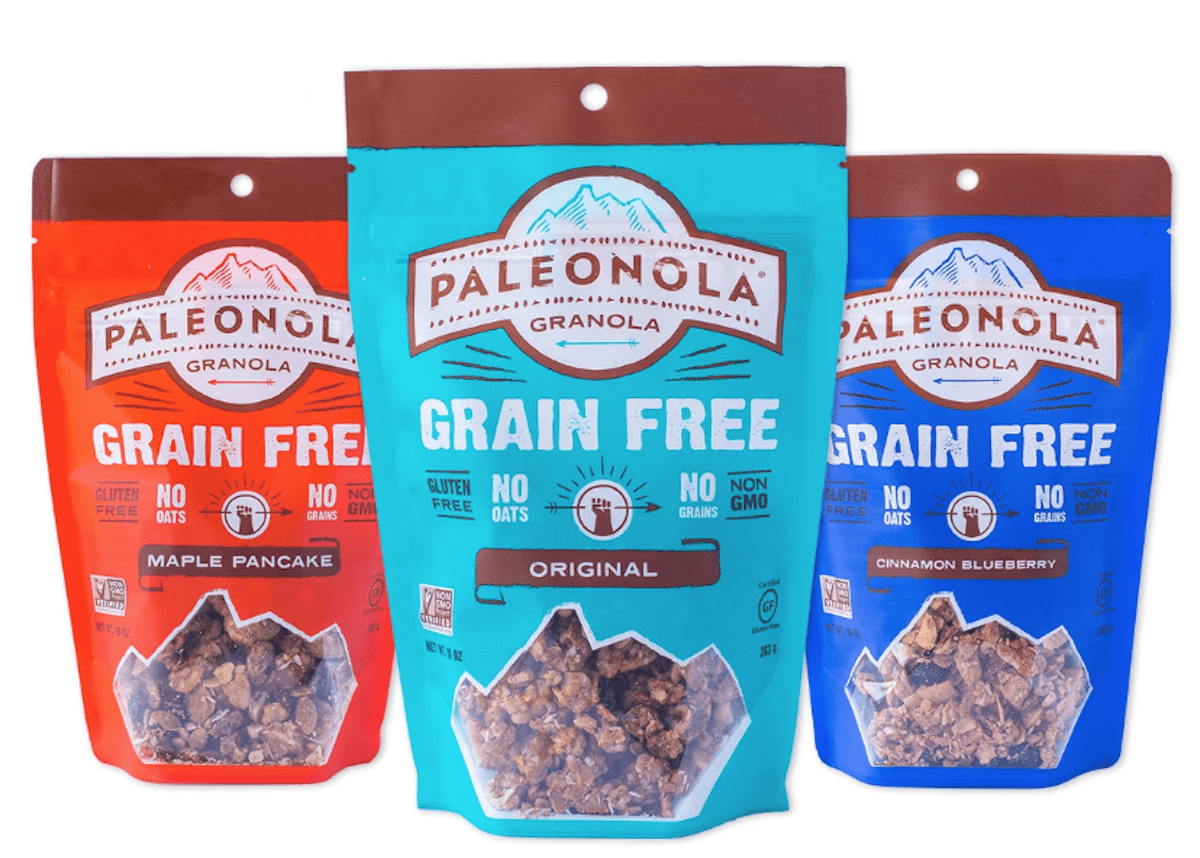 Bonus Gift
If you or someone you know is sitting around wondering what's next for me, we've got the book for you. Diana and I recently published our first book together What Should I Do Now?
It's a 14-day jumpstart program to get unstuck, make decisions, and take control of your work and life. With a commitment of just an hour or two every day the program provides an easy-to-follow, step-by-step program that you can use to understand where you are now, where you want to go, and how you're going to get there.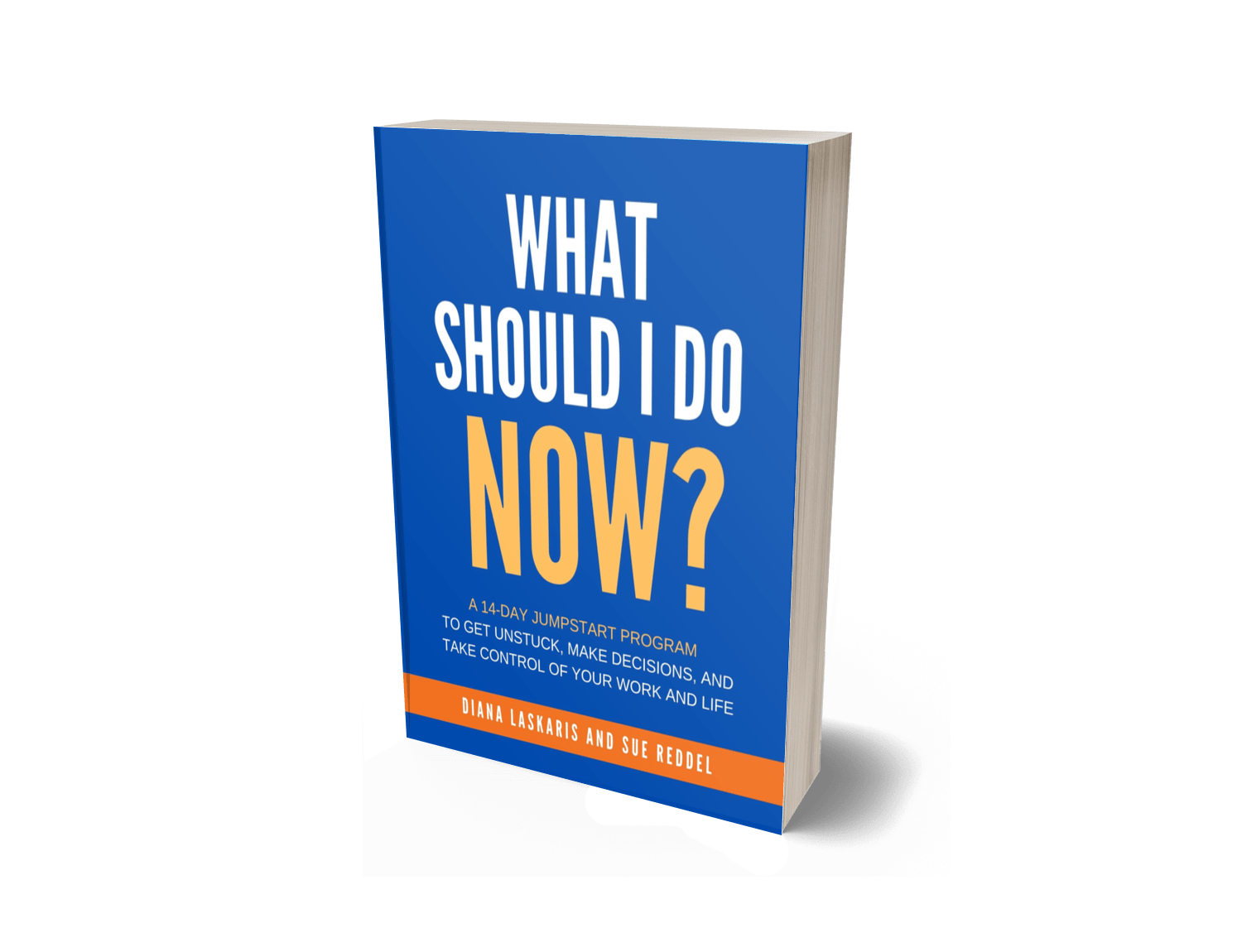 Don't Forget to Give Back and Help Others
We hope you enjoyed our special list today and we hope that you, your family, and friends have a joyous holiday season. Be sure to look at the organizations below for just a few wonderful non-profits that you may consider helping this year. 2020 has been a bear for everyone especially our friends who help feed, clothe, and house those in need. Please consider adding these to your holiday gifts list if you can.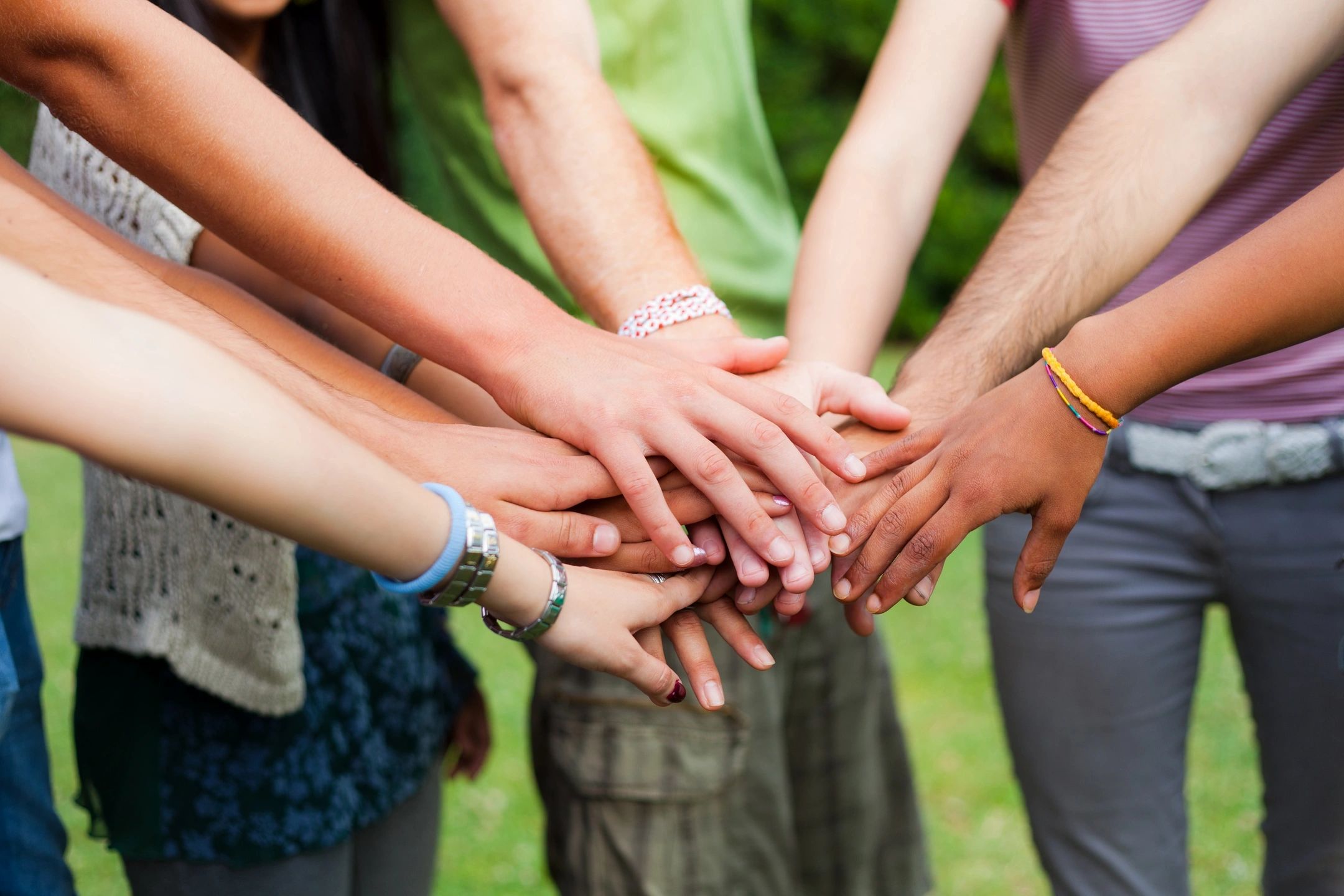 Pin It!
.