Sleeping Bear Dunes Getaway
If you live in the midwest like we do, traveling to the neighboring states is not only easy but the drives are typically reasonable and lovely. From Chicago we can get to Wisconsin, Indiana, Michigan, Minnesota and Ohio in a short amount of time.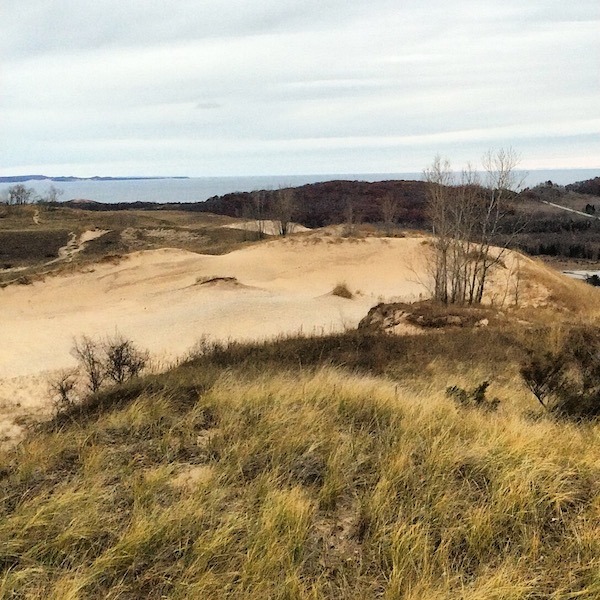 I had always wanted to go and experience the National Park at Sleeping Bear Dunes. When we had the opportunity to have a meeting in nearby Traverse City we thought, "Let's do it!"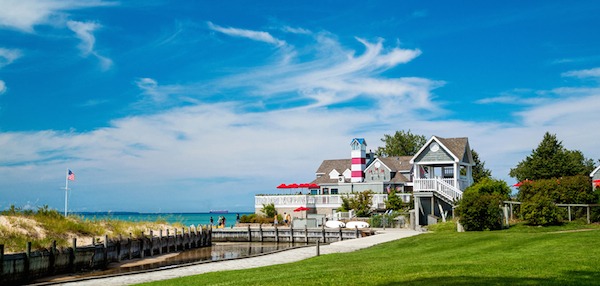 Photo courtesy of The Homestead Resort. 
The Homestead Resort was recommended by a friend in Traverse City. We were their guests for two nights this fall. We traveled there in November so the weather was quite chilly. In fact, we experienced a little bit of snow while visiting.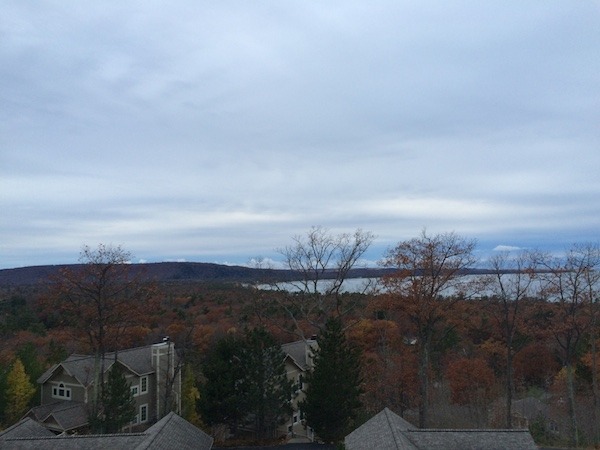 We stayed in the Stony Brook Lodge section of The Homestead Resort. The common area was already decorated for the holidays, warm and festive with a fireplace going. Our accommodations were quite lovely. On the top floor we had a great view of the lake. The resort is actually surrounded by the Sleeping Bear Dunes National Lakeshore. It was very quiet and peaceful.
Four unique hotels, condominiums and home developments are spread throughout the 500-acre resort.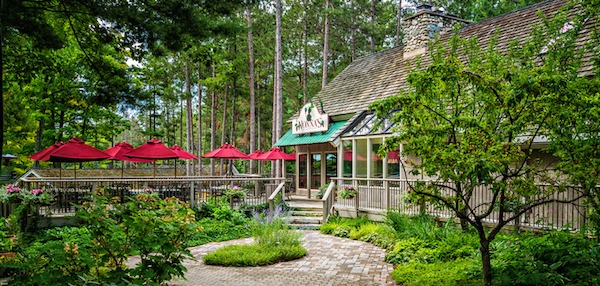 Photo courtesy of The Homestead Resort.  
The resort features several restaurants on premise, a spa, salon, fitness center, pools, golf and tennis. But the fun doesn't end there. Whether you just want to relax and enjoy the views or are searching for an active weekend, The Homestead has plenty to do.  In the winter there's skiing, ice skating and other snow sports. In the summer there you can opt for bird watching, fishing, boating and hiking trails. Whether you want to be pampered by the spa or be active all day long The Homestead has what you need. It's pretty sure bet that everyone you're traveling with will find something they like to do (or not do, as the case may be!) There are lots of peaceful areas to relax, read or just soak up the natural beauty of the area.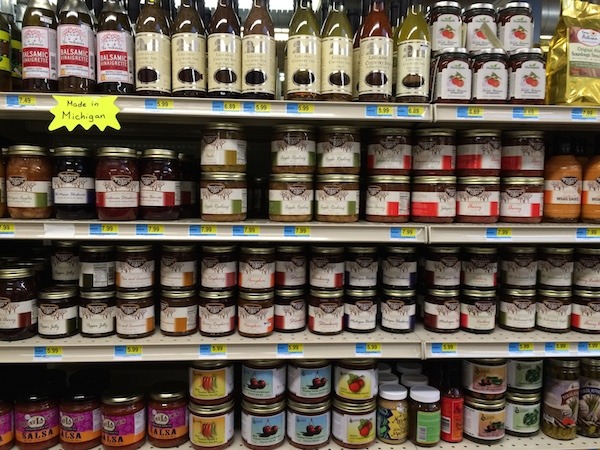 The nearby town of Glen Arbor has many small shops and restaurants, which makes it fun to stroll through and spend a lazy afternoon.  We especially enjoyed Anderson's Glen Arbor Market, which has a terrific gourmet section and lots of local products. One fun option is for you to stop in there and create a delicious picnic basket with locally made goodies.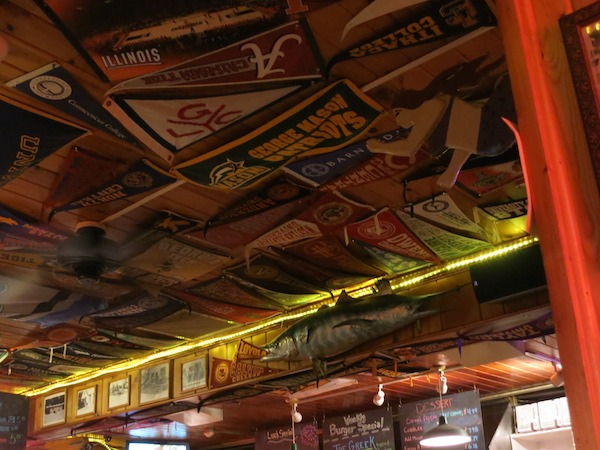 If you're looking for a fun place to get a tasty bite,  stop at Art's Tavern. It's  local pub with a lively bar, pool table, great pub menu and lots of locals. Art makes a mean cheeseburger and crispy tater tots – including sweet potato tots, which we just love. Pennants from just about every college in the U.S. adorn the walls and ceiling. It's fun and laid back spot with great grub and ambiance..
While you're in the area, be sure to visit Traverse City too.  For some tips on what not to miss check out our post:
Foodie Fun and So Much More in Traverse City
QUICK BITE: The Sleeping Bear Dunes National Park is a beautiful spot in Northern Michigan with amazing views of spectacular dunes. The area is full of cute shops, local restaurants and The Homestead Resort for luxury accommodations and views of the lake and dunes.