We love the idea of getting away from it all without having to pack a big bag and head to the airport. The idea of a "stay- cation," if you will, is something we like, but confess we haven't done much. We thought it would be great to give one a try and tell you what we think. Maybe it will inspire you to take a little local jaunt when the opportunity arises.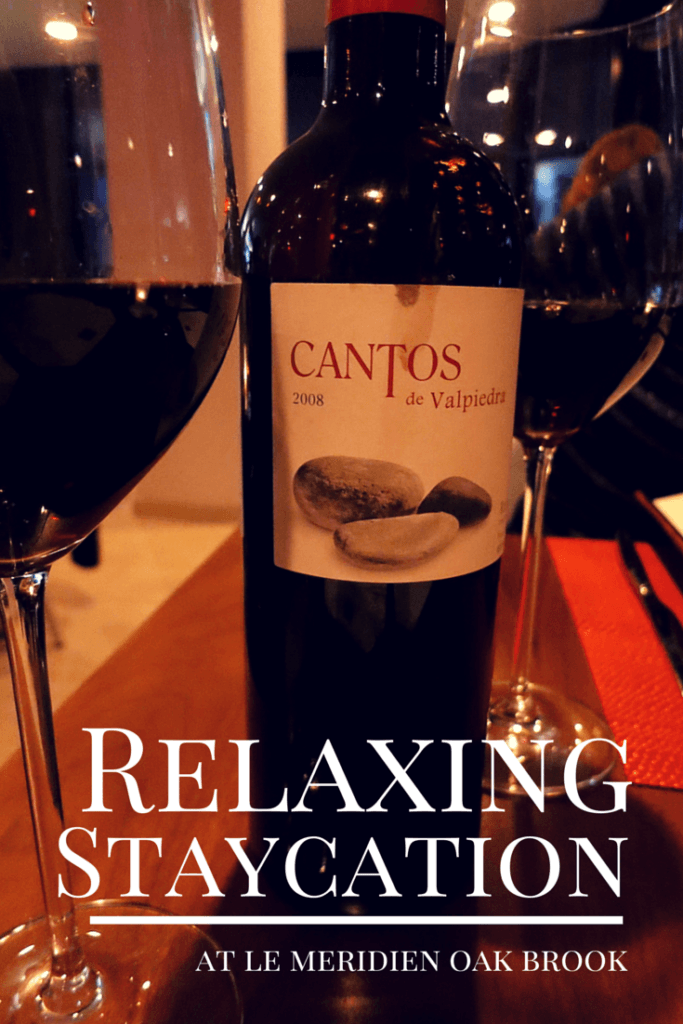 When the Le Méridien in Oak Brook, Illinois offered us a chance to experience a comfortable executive suite, spa treatment and on-premises restaurant, we thought it would be great way to check out just what a little R & R close to home has to offer to a harried local or two.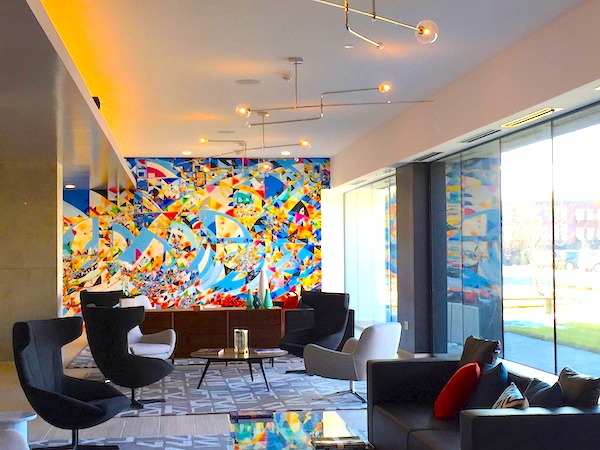 Disclaimer: We were invited to stay at Le Méridien Chicago – Oakbrook Center and experience their offerings. We were not financially compensated and the opinions expressed are our own based on our experiences. 
Just so you know, Oak Brook is a suburb about 45 minutes from downtown Chicago. It's also home to the headquarters of several large organizations including McDonald's, Ace Hardware, Blistex and Lions Clubs International. Le Méridien Chicago – Oakbrook Center is located in the Oakbrook Shopping Center, with access to over 25 restaurants and luxury boutiques, so you're not out in the boonies somewhere with nothing to do, although that would be okay with us too.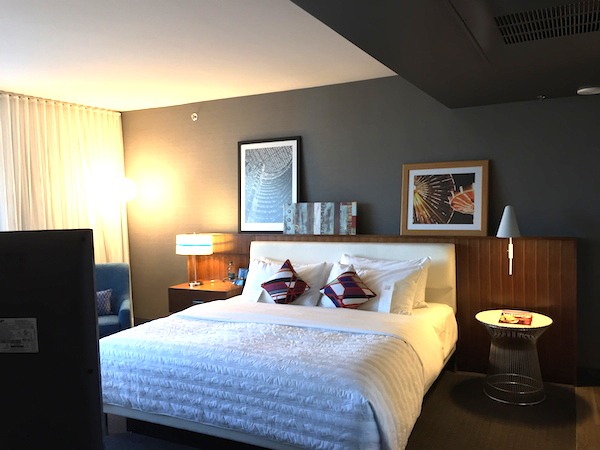 The hotel itself has undergone a $25 million transformation, creating a sleek, modern, comfortable environment with just about every amenity you could want. When you walk into the lobby, there's a cool piece of artwork, attentive service and a vibe that says, "Don't worry. We got you covered." Even though we arrived by our own car, it felt like we were somewhere much further away.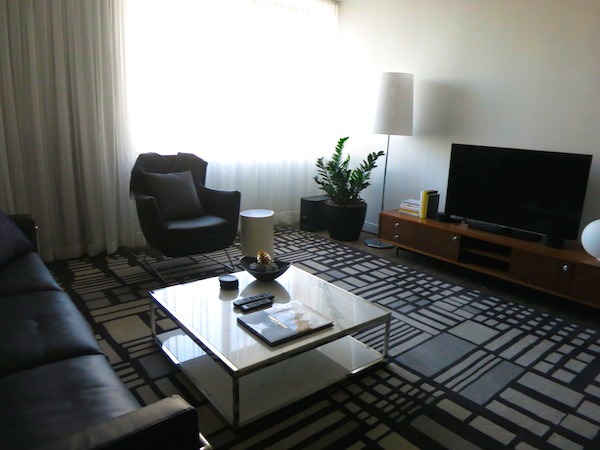 We were given full explanation of the services and set our appointments for massage in the spa suites, then went to the room. The executive suite was cool and sleek, but not too cold. Little touches like live plants and painted log tables provided a nice accent to the otherwise super-cool tech and urban chic. The suite was spacious with a large bedroom sitting room that spilled out into a dining area. The Bose sound system, flatscreen TVs and stylish phones made it clear that you were only as far away from the world as you care to be.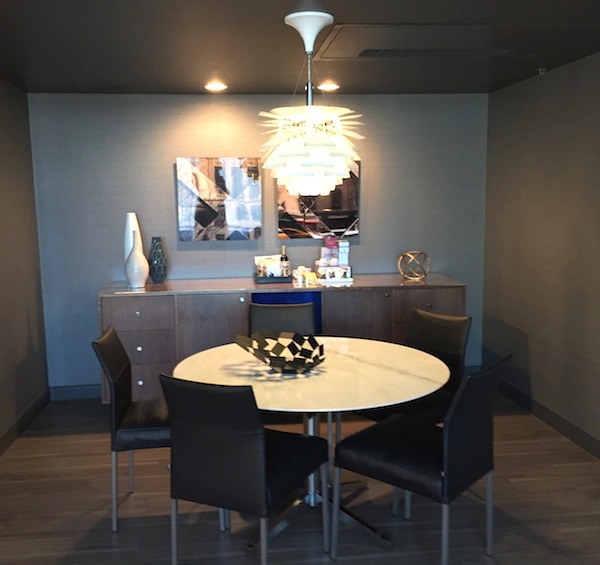 A nice touch, too, Le Méridien's unique partnership program with local cultural centers. Presenting the Unlock Art™ pass found in your room will get you complimentary admission the local cultural partner. In this case, the Elmhurst Art Gallery is the partner and presenting the Unlock Art™ pass at the Art Museum gives you complimentary admission and access to private events and exhibition launches.
If you reserve a Le Méridien Club level room, you get access to the Executive Club Lounge with complimentary workstations, high speed Internet (also available in the rooms), newspapers, a full breakfast, snacks and beverages throughout the day and light appetizers during happy hour. You could even just hang out and watch TV while sipping a fresh espresso, if you like.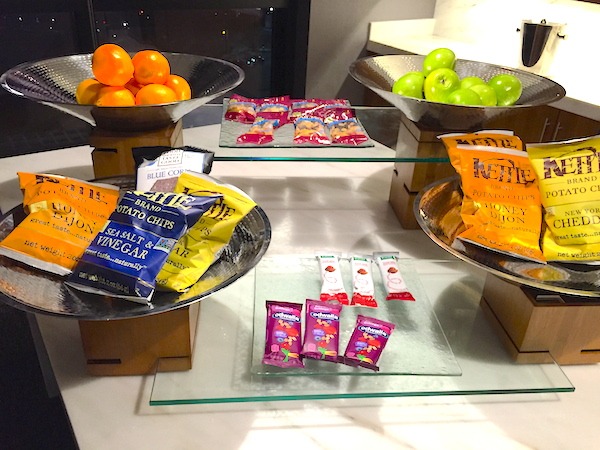 The hotel also has an exercise room with a full complement of whatever you might want.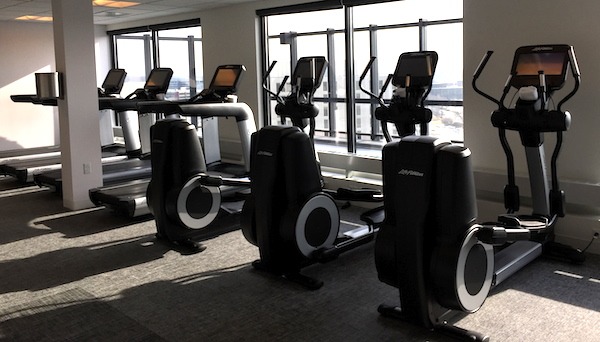 The main floor of the hotel has Longitude 87, which serves cocktails, breakfast and lunch.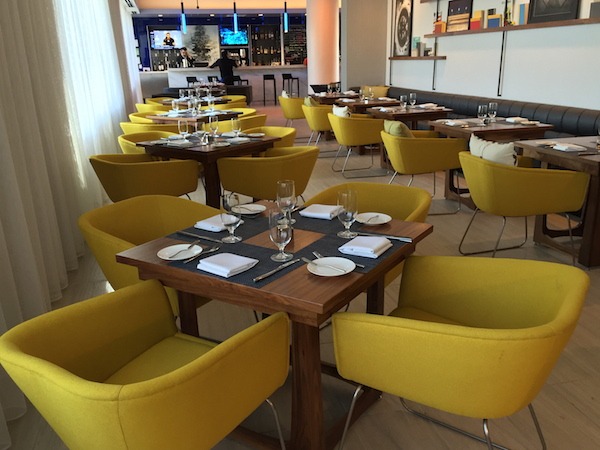 The 9th floor holds El Tapeo, a restaurant offering a modern twist on Spanish tapas.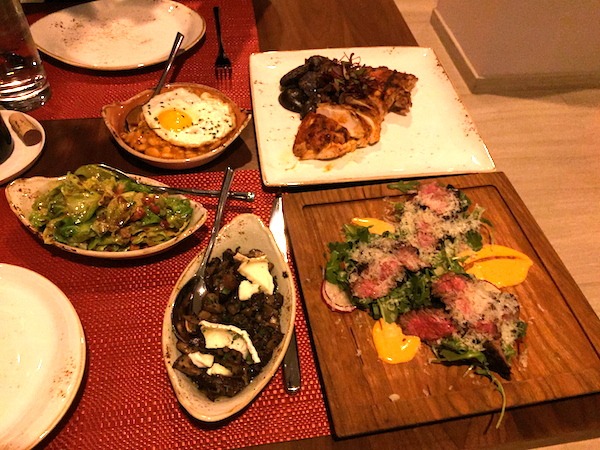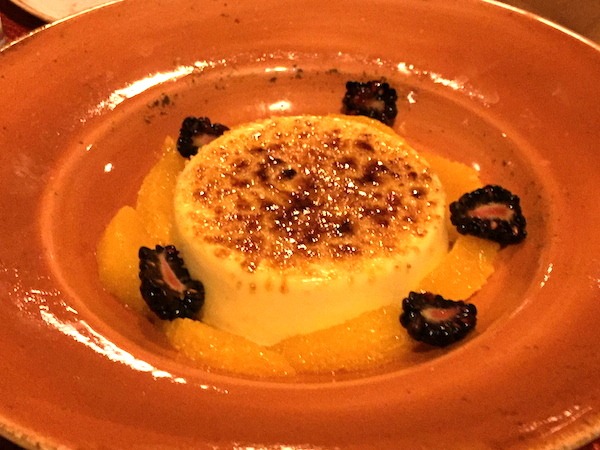 There's also a lounge, which provides a great place to hang out and listen to live music on weekend evenings.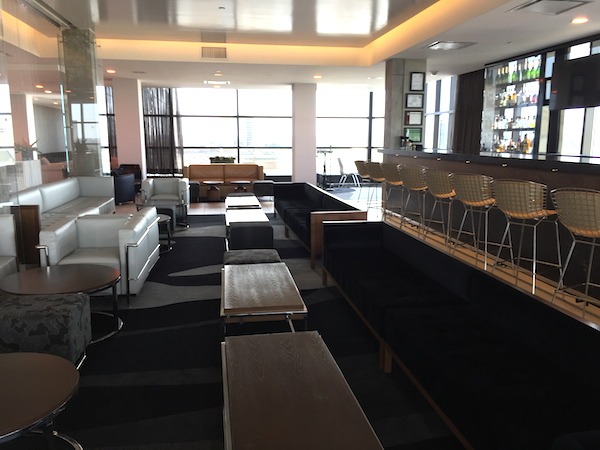 With the local theater and shopping scene, we can easily see why the restaurant is full of shoppers and theater goers looking for a way to rest their heels with a drink or nibble before or after the entertainment of their choice.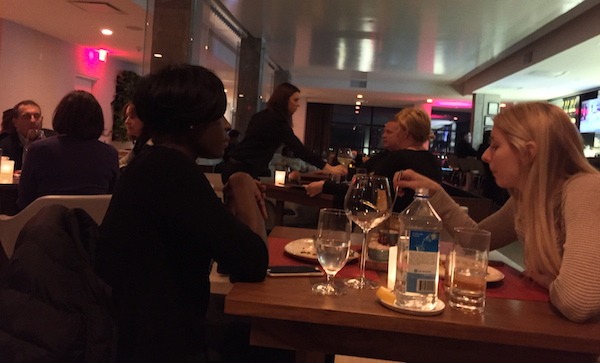 And as nice as all these are, there's one offering that made this Le Méridien soar for us. Unquestionably, the spa suites are the crown jewel of this local retreat. We were provided with what we agreed were the best massages we've ever had. Tipsukhon Calfa, our massage therapist and esthetician, originally from Thailand, honed her skills first working with chiropractors then another high end spa in Chicago. She now provides services at Le Méridien, that include a meaningful consultation and personalization that are knowledgeably tailored to suit your individual needs.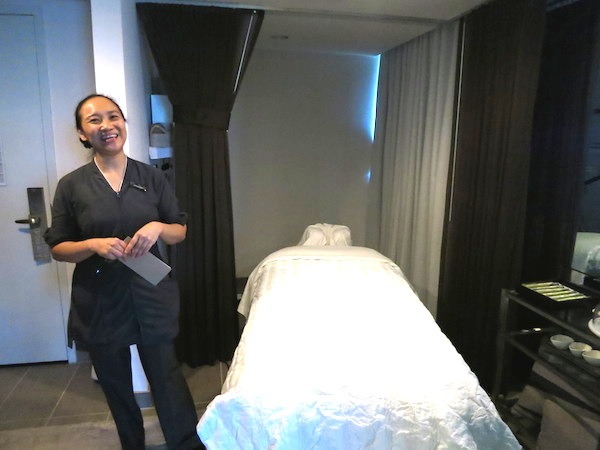 She spent considerable time with us, learning about our trouble spots and determining the best course of therapy for each. And, even if you're just looking for a way to soothe your tired muscles or refresh your skin, we're sure there's magic in any treatment you will get here.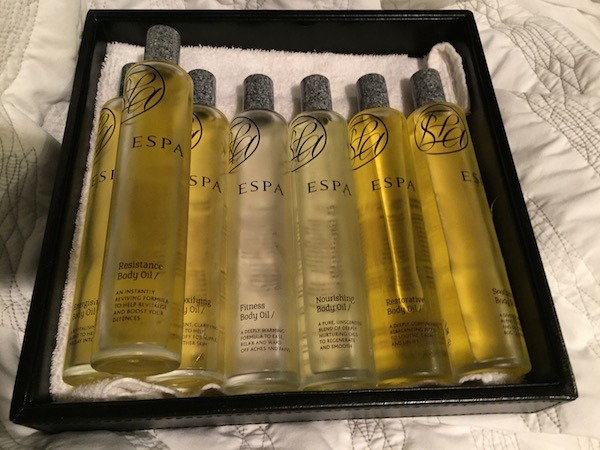 In addition to the ESPA aromatic essential oils specific to your preference, fruit, juice, tea and water, the comfortable spa suites also offer a unique "hot bed," a heated tile lounger built into the shower area. After your treatment you can lay on the hot bed, enjoy a a soaking tub, rain shower, body sprayers or soaking tub as well. You receive a bit of personal relaxation time where you can get yourself together before heading back to whatever activity or non-activity you choose. One of the suites is large enough to accommodate a small group for a girls' or guys' getaway, perfect for de-stressing before or after a big event.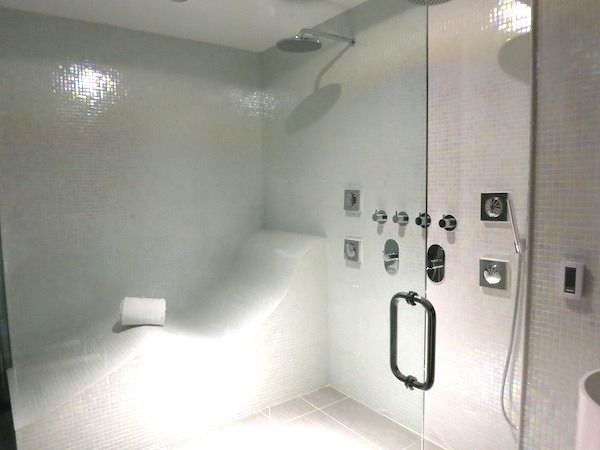 So if you don't think you have time for a big getaway, go for a little one. And if you're anywhere near Chicago, check out Le Méridien Chicago – Oakbrook Center, relax and enjoy.
THE QUICK BITE:  Sometimes a quick getaway is the perfect way to relax and refresh. Le Méridien Chicago – Oakbrook Center provides a welcome respite and an incredible spa experience.