World Tea Party with Adagio Tea
I am a tea lover and brands frequently reach out and send me samples for review. Adagio Tea sent me a gift certificate to choose teas from their website. I did not receive any monetary compensation for my review. All opinions shared are uniquely my own and reflect my personal experience.
Tea is an essential part of my life. I've been a tea drinker ever since I can remember. My Mom started giving me tea when I was under the weather and it quickly became a comfort drink for me. Although our home tea collection included only Lipton Tea that classic yellow and red bag was what I grew to love.
The first time I ordered tea and a server brought me a tea box from which to choose I thought I died and went to tea heaven. What were all these choices? So began my journey of discovery into the world of tea.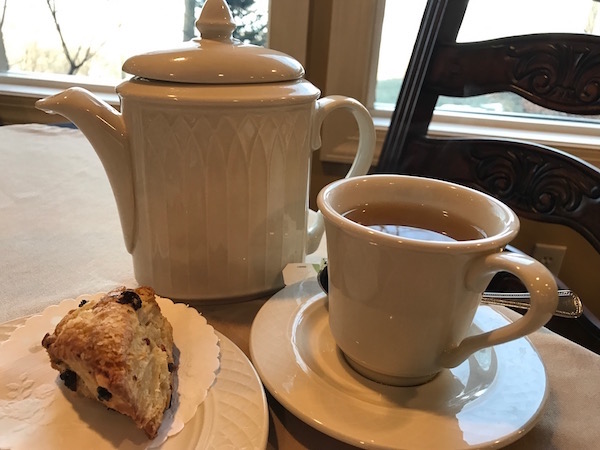 When Adagio Tea reached out and asked me to choose some teas from their collection I was beyond excited. I had tried several of their teas before and loved their easy-to-use IngenuiTea tea maker so I knew I was in for some fun.
Where to Start?
When preparing to choose my teas I thought it best to sit down with a proper cup of tea and my laptop to get started. First off, the Adagio Tea site is full of so much useful tea information. Before I could think about what to order I took a stroll around the site. You'll see right away how they display the teas. You can actually see what your tea will look like, the rating of the tea and how much it will cost you per cup. I loved this!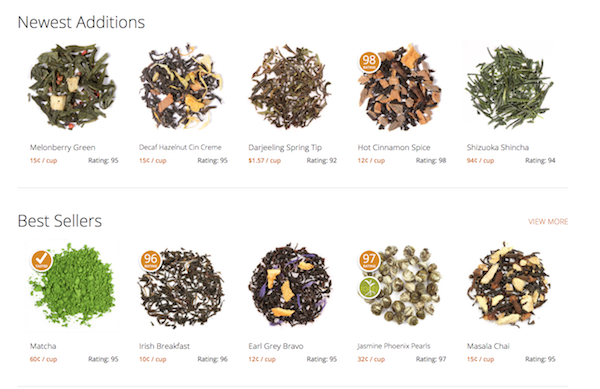 They also provide a detailed description of the locations from which each tea is sourced. These teas come from all over the world. Just reading the descriptions takes you away to new lands and new flavors.
Toward the bottom of the site, you can also check out the "teamap" for tea shops near you. There's a "TeaChef" section that offers recipes featuring tea. You'll find great tea stories at "teamuse." Most useful "teacritic" ranks teas by the site users giving you a great idea about what to expect from the teas you're ordering.
Summer Means Iced Tea
Since it's summer, they are featuring their cold-brewed iced teas prominently. So this was a great place to start.
I adore iced tea all year round so I was anxious to see the choices. There are 36 to be exact. Black, chai, oolong, white and herbal. This was going to be fun. I have to skip ahead and tell you that I couldn't believe how far my $50.00 went. You'll see.
Their iced tea pouches sounded very interesting to me to further pique my interest they had a short video that sealed the deal. You can watch it below.

Being a black tea fan I had to try the English Breakfast Iced Tea. I'm also a green tea lover so I added the Citron Green Iced Tea. The Wild Strawberry sounded like a perfect iced tea to pair with my freshly homemade rhubarb syrup. Rounding out the iced tea selection was the Orchard Iced Tea sample pack I chose. For only $9.00 this sample pack includes two pouches of three flavors – peach oolong, blood orange and mango. Each pouch makes 40 oz. of delicious iced tea. That's a deal!
The Magic of Matcha Tea
Another one of my absolute favorite teas is matcha. This hip and trendy tea has been around for quite a while but most recently became the tea of the day. Matcha is powdered green tea that can be dissolved in water and served hot or turned into iced tea (my favorite). It can even be used in cooking. Perhaps you've seen matcha lattes, smoothies, cakes, cookies or even ice cream. Loaded with antioxidants matcha tea provides an even and more sustained lift from its caffeine, not the immediate rush you might feel from coffee.  Matcha tea itself has a very interesting story, which I will save for more detail in another post.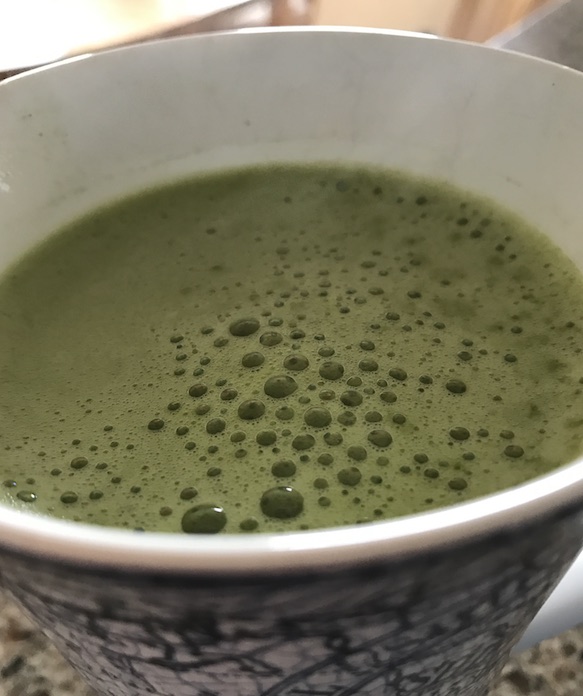 I'm a bit picky about purchasing my matcha. I opted to try the sample matcha at $12.00, which makes 10 cups. There are many different grades of matcha. This one is a high grade from Uji, Kyoto Japan and is a first harvest, spring tea.
Back To The Basics
For my last choice, I went with their English Breakfast. This is my every day go-to tea. I had to try Adagio's. For $4.00 I received a pouch of loose tea, enough to brew about 10 cups of tea.
With my order complete all I had to do was sit back and wait for my new Adagio tea selections to arrive.
The Waiting Is The Hardest Part
Fortunately, I didn't have to wait too long for my tea order. In just a couple days my order arrived. I was like a kid on Christmas Day opening my package and going from one pack to the next squealing with glee.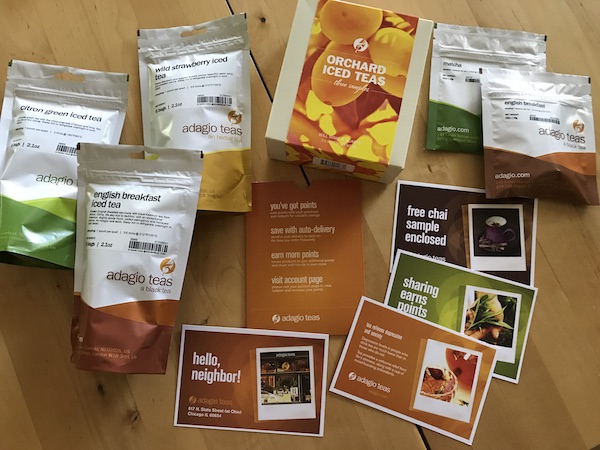 Along with my order, I received welcome cards, which explained how I could earn points for future tea orders. They also included a card that told me where the closest store was to me and a bonus prize of a free chai tea sample. Score!
Now for the important part. Where to start? With the iced tea, of course!  I cold-brewed the English Breakfast, which was amazingly simple. Just add the pouch to a pitcher of cold water place in the fridge, wait a few hours and voilà! I added a little simple syrup for sweetening, took a sip and…DELICIOUS!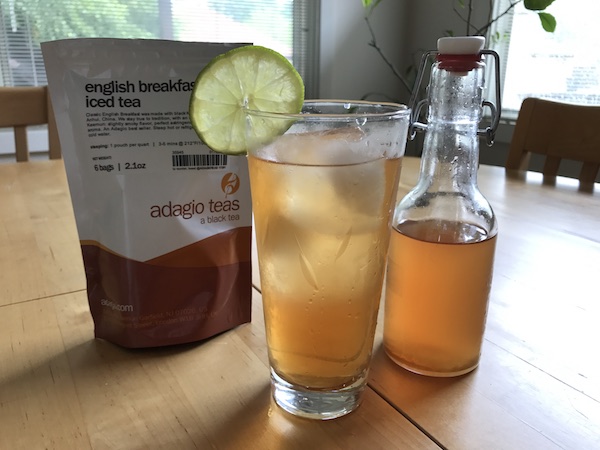 I've been working my way through the teas now and each one of them has been a hit. I'm especially pleased with the cold-brewed iced tea bags. As you see below the teas are full and rich. You can actually see the bits of fruits and herbs in the Wild Strawberry Iced Tea.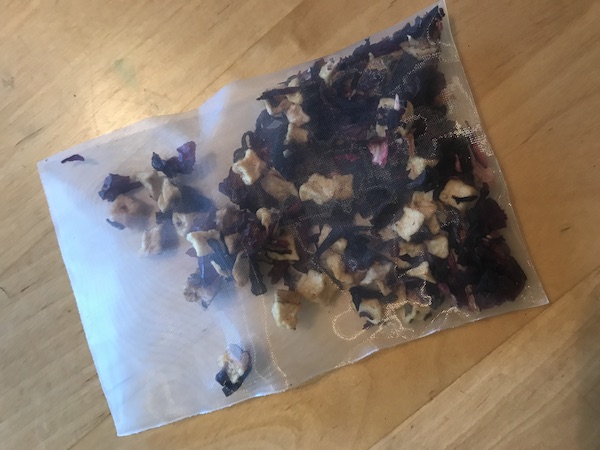 The matcha tea was also a big surprise. I loved the smooth crisp taste. It made a perfect iced matcha that I enjoyed in the yard one morning.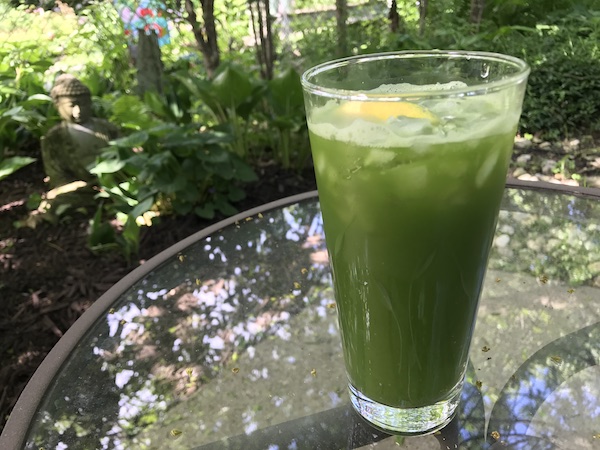 Tea Time!
My tea collection has some new favorites thanks to Adagio Tea. Since my order arrived, I've received a few emails from Adagio with special discounts and offers. I even got the one below for a free sample of tea they are guessing I would like because of my previous tea choices. I love that!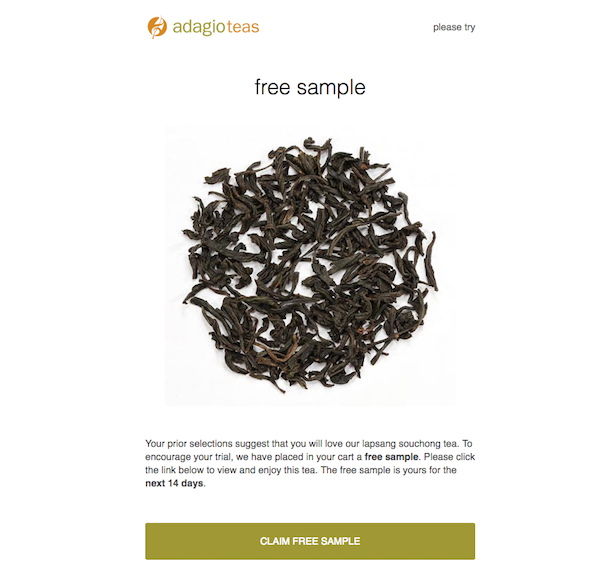 I can't wait for our next neighborhood monthly Ladies Afternoon Tea. We're going to be featuring iced teas and I think the ladies will enjoy some freshly brewed Adagio Tea.
To check out all the teas that Adagio Tea has to offer explore their site at www.adagio.com. With any order over $49 you will receive free shipping.
Are you a tea drinker? Share your favorites with me below in the comments.
Pin It!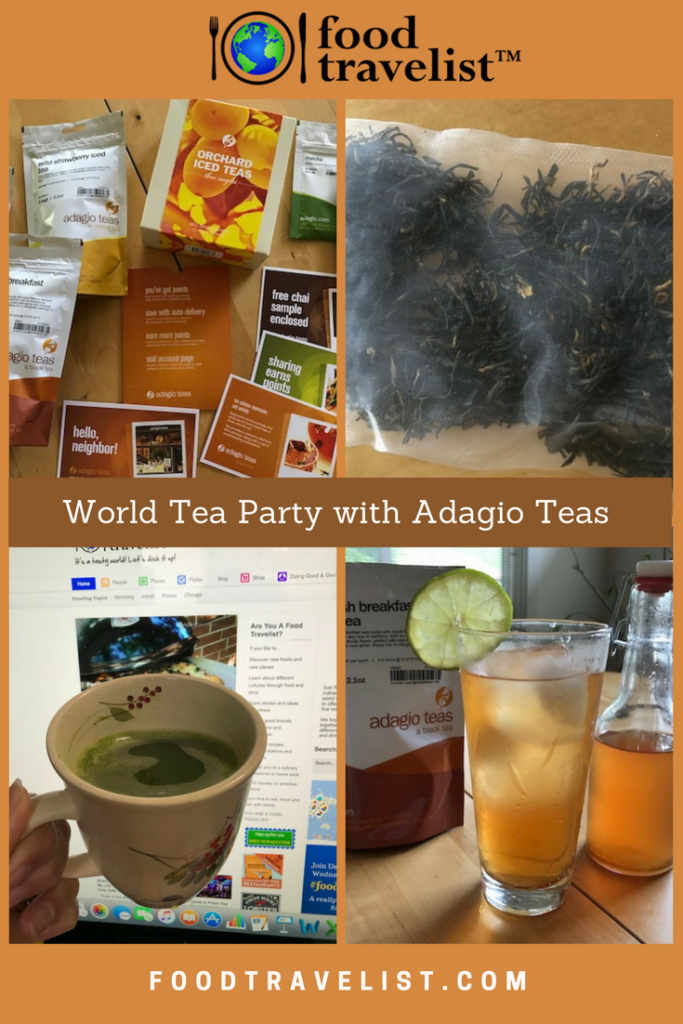 Disclosure: We review products and in some case receive a small compensation through affiliate payments when you use the links on our site from the companies whose products we review. We tested and reviewed the products listed here and our reviews reflect our own experiences. We are independently owned and the opinions expressed here are expressly ours.