Christkindlmarket in Chicago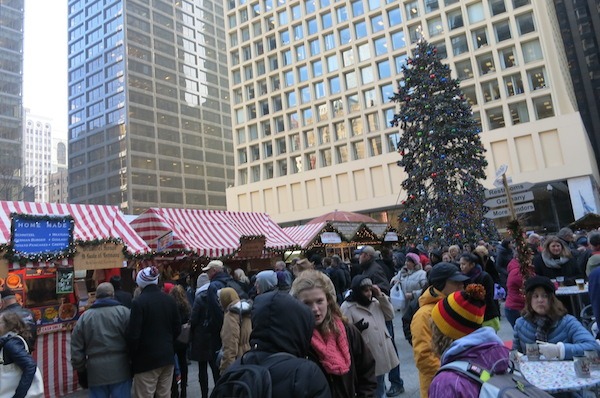 Holidays tend to be full of traditions and one of my favorite traditions is when the Christkindlmarket opens in Chicago.  The Christkindlmarket in Chicago, which opened in 1996 was inspired by the Christkindlesmarkt in Nurenberg, Germany that started way back in 1545.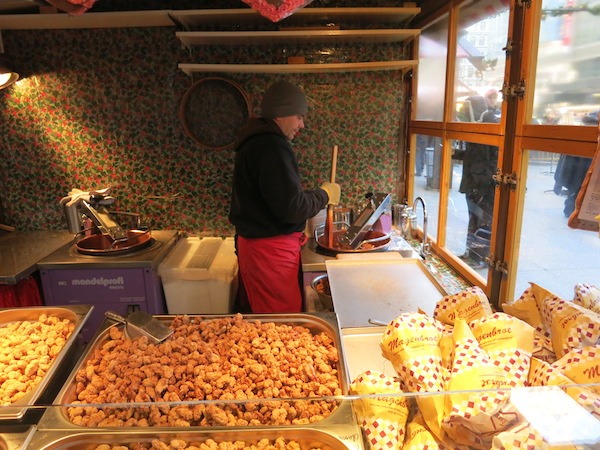 The Christkindlmarket is an outdoor market that brings the tastes and treats of a European market to the middle of downtown Daley Plaza.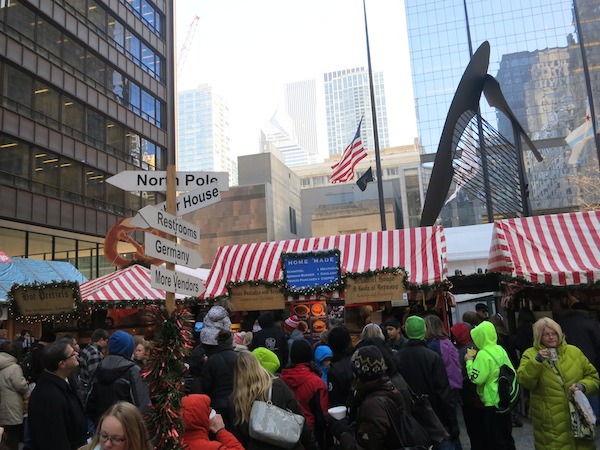 When you get to the Christkindlmarket with Picasso's sculpture as a backdrop you immediately smell the grilled bratwurst, potato pancakes, spiced nuts and schnitzel wafting through the air. With all those special scents, you know you've arrived.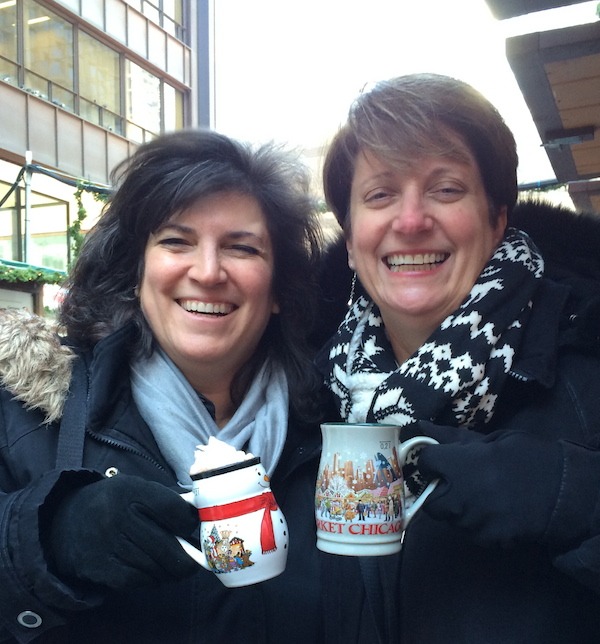 Warm gluhwein, hot chocolate, coffee and German beer make a great first stop before beginning your journey through the many vendors. Gluhwein is typically red wine with spices such as cinnamon, cloves, citrus and sugar that is served warm in a small mug. It's a great way to help keep a bit warmer on a cold Chicago day. The adorable commemorative mugs for hot drinks cost a little extra but make fun collectable souvenirs.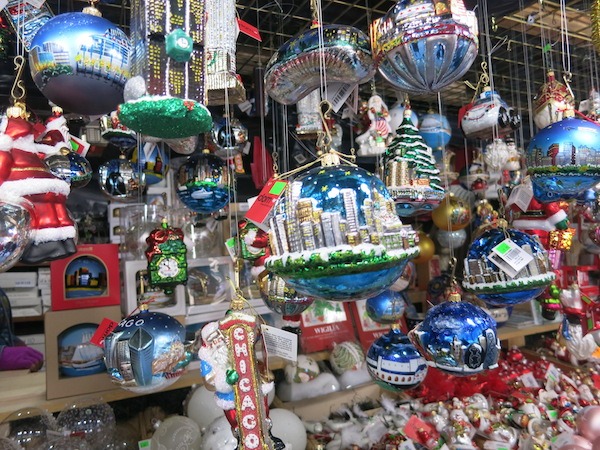 We would suggest then strolling the market with your drink of choice. Whether you're just window shopping or looking for the perfect holiday gift you're bound to be pleased by the large variety and many selections of unique offerings. Handmade German Christmas ornaments are  popular item and lines of customers wait to go in and pick out just the right ones for their Christmas tree. Kathe Wohlfahrt has hundreds of hand-blown ornaments to choose from in a comfortable enclosed tent. There are many more ornaments, beer steins, Black Forest cuckoo clocks, nativities, music, toys and crafts as you wander through the market.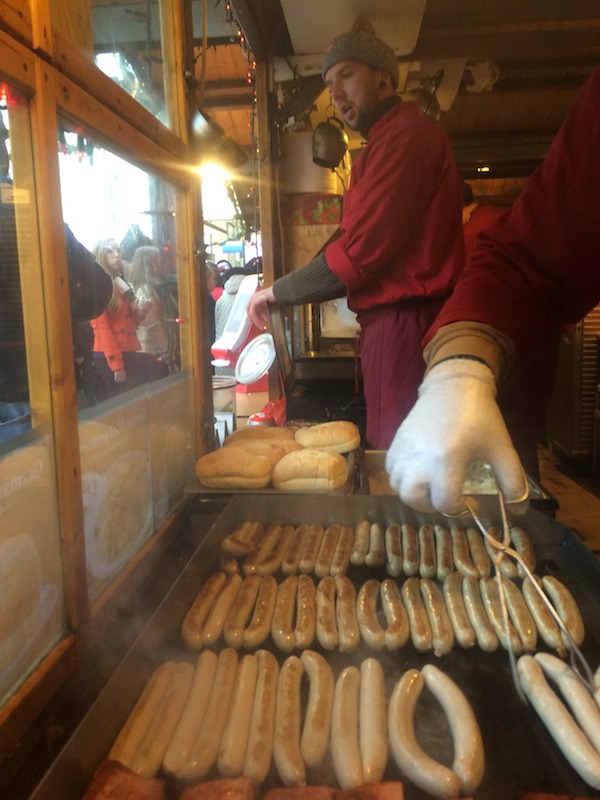 One of our favorite things is the authentic food flavor of the Christkindlmarket! Many the German specialties are here including grilled sausages, pretzels, schnitzel, strudel, potato pancakes, crepes, hot nuts, candies, gingerbread hearts – almost everything you can find in a German Christmas market.
People tend to be in great spirits, willingly share where they got this or that trinket or treasure, where they're visiting from or things not to miss. There's even a warming tent where you can enjoy your food and drink, rest your feet and mingle with the other market folks. Don't forget to visit Santa and the huge Christmas tree for terrific photo opps. There also are special events and musical performances at various times, so check the website schedule to see what's happening when.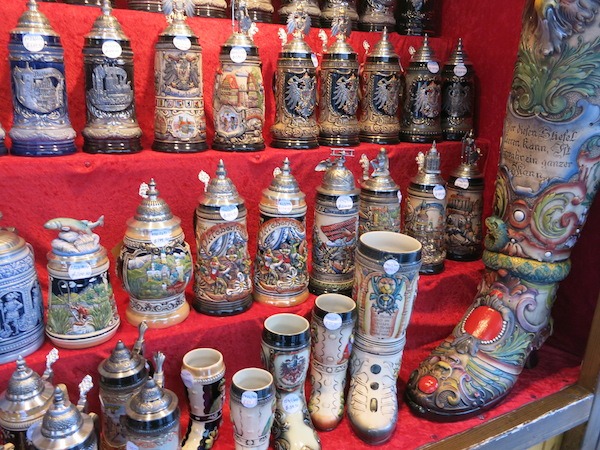 The Christkindlmarket opens the weekend before Thanksgiving and runs through December 24th. Admission is free. There's also a new second location for Christkindlmarket in the western Chicago suburbs in Oakbrook Center which is convenient for those already shopping at the mall.
THE QUICK BITE: Experience a European Christmas market in Chicago at the Christkindlmarket in Daley Plaza. Wander around the market full of tasty food, drinks and beautiful holiday gifts.