Apple crisp is one of our favorite indulgences. Apples are delicious sweet globes of joy loaded with fiber and vitamins. It's natural that when the weather starts to cool, we look for all kinds of recipes to use this wonderful fruit.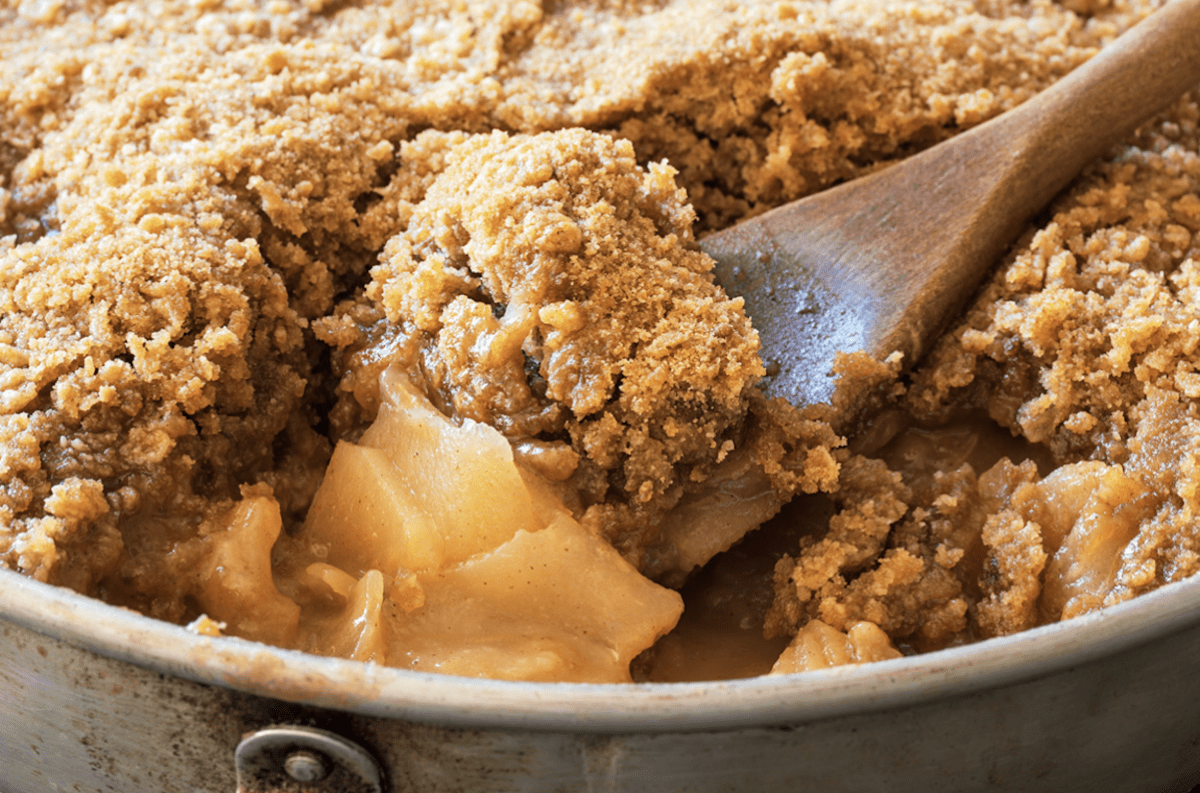 This easy apple crisp recipe is so simple you can make it when you have about fifteen minutes to spend in the kitchen. Pop it in the oven to bake and in about an hour you'll have a fabulous treat.
Which Apples?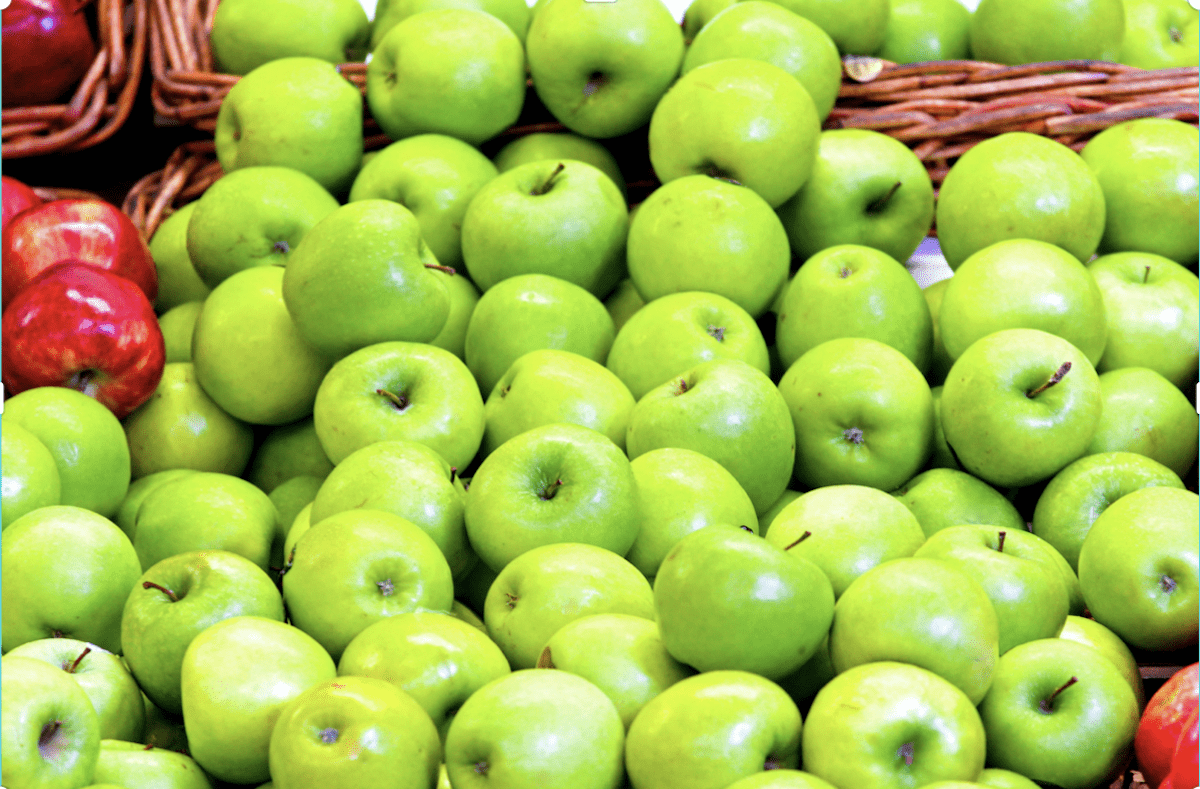 You can choose the type of apples based on what you have on hand. But if you're looking for what types of apples to use, we like tart apples like bright green Granny Smiths. Braeburn,  Cortland, Jonathan, McIntosh, Pink Lady, and others also tend to be varieties with a bit of tartness making them great for apple crisp.
Apple Crisp Topping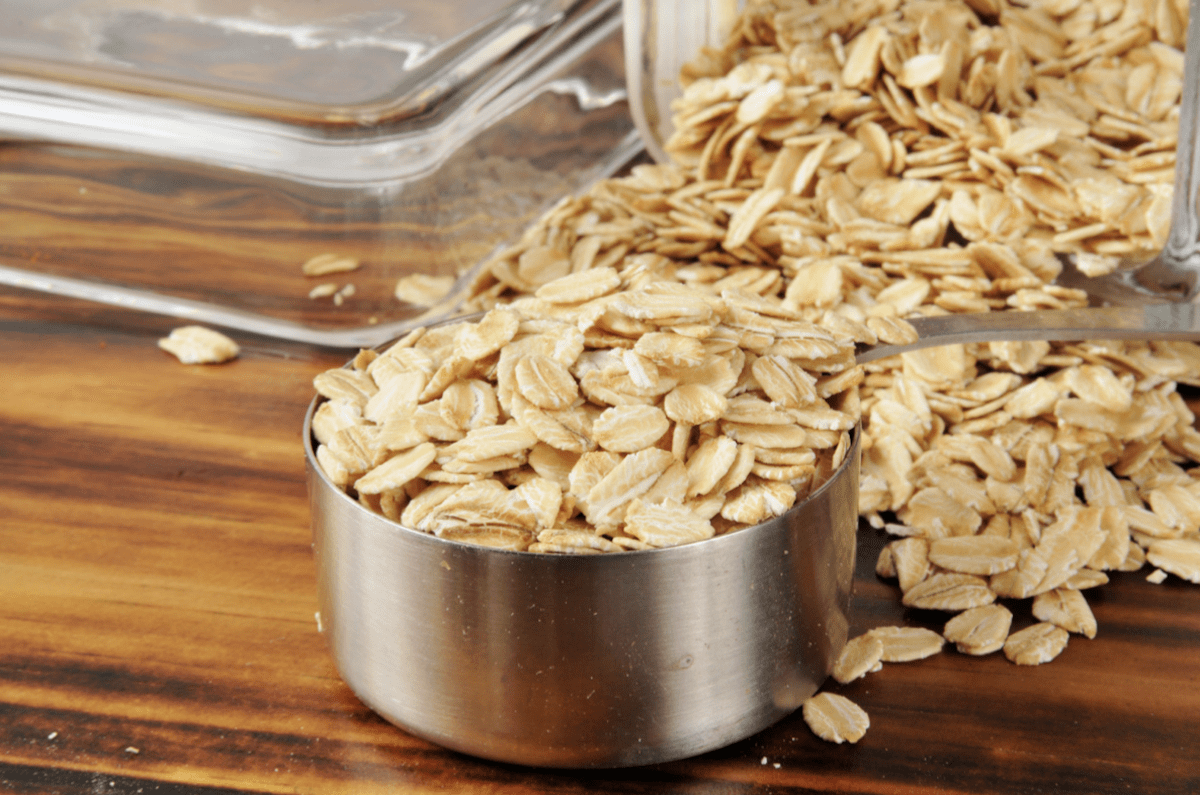 The yummy, gooey, spicy apple filling is just the beginning. For sweet lovers, it's all about the topping. This version combines the sweet goodness of brown sugar with the light crunch of quick-cooking oats. If you're a fan of nuts, you can easily chop some up and add them to the basic topping. Pecans, walnuts, pistachios, and almonds all give some added protein and crunch.
Serving With A Flourish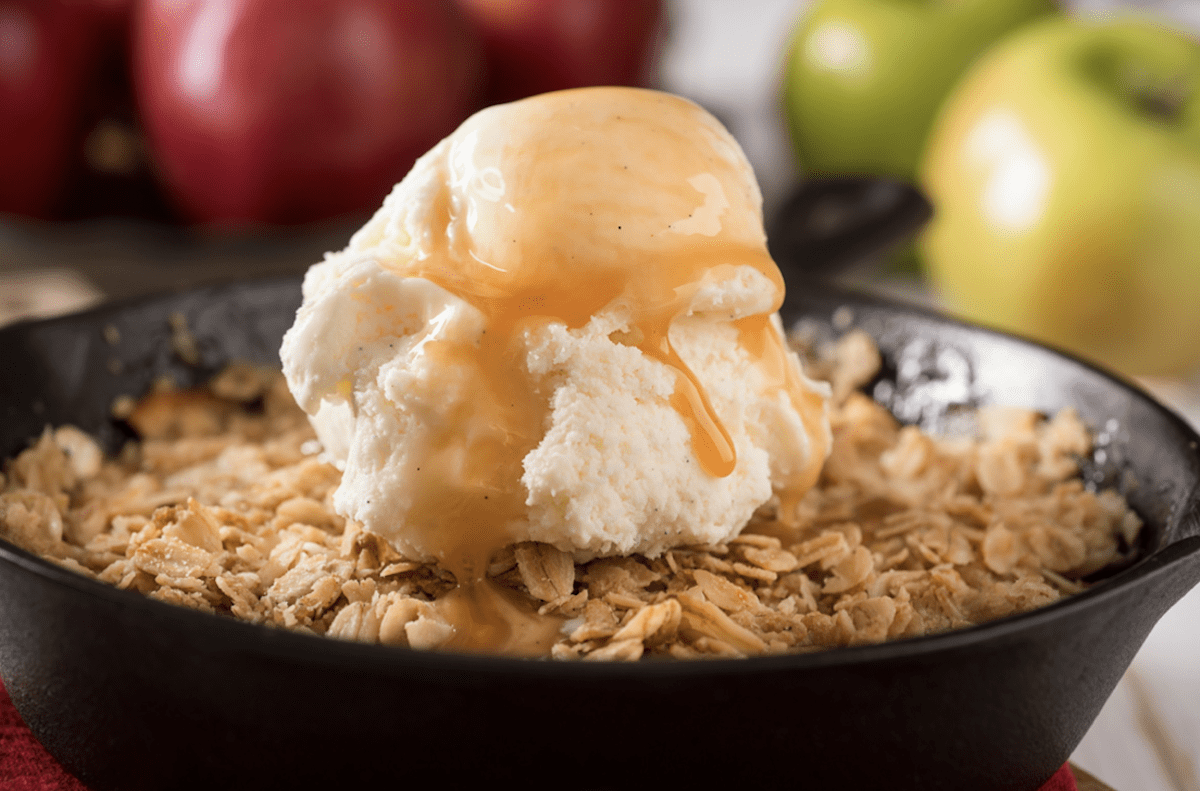 While this easy apple crisp recipe is delicious right out of the oven, you can add a little extra to catapult it over the top. We love ice cream or whipped cream or even a few sprinkles of cheddar cheese to melt on top. You can serve it warm on a chilly day or serve it at room temperature or even chilled for a cool treat. If that sounds good to you, then try this easy apple crisp recipe for a new family favorite or just a little something you can enjoy yourself when you want a little treat.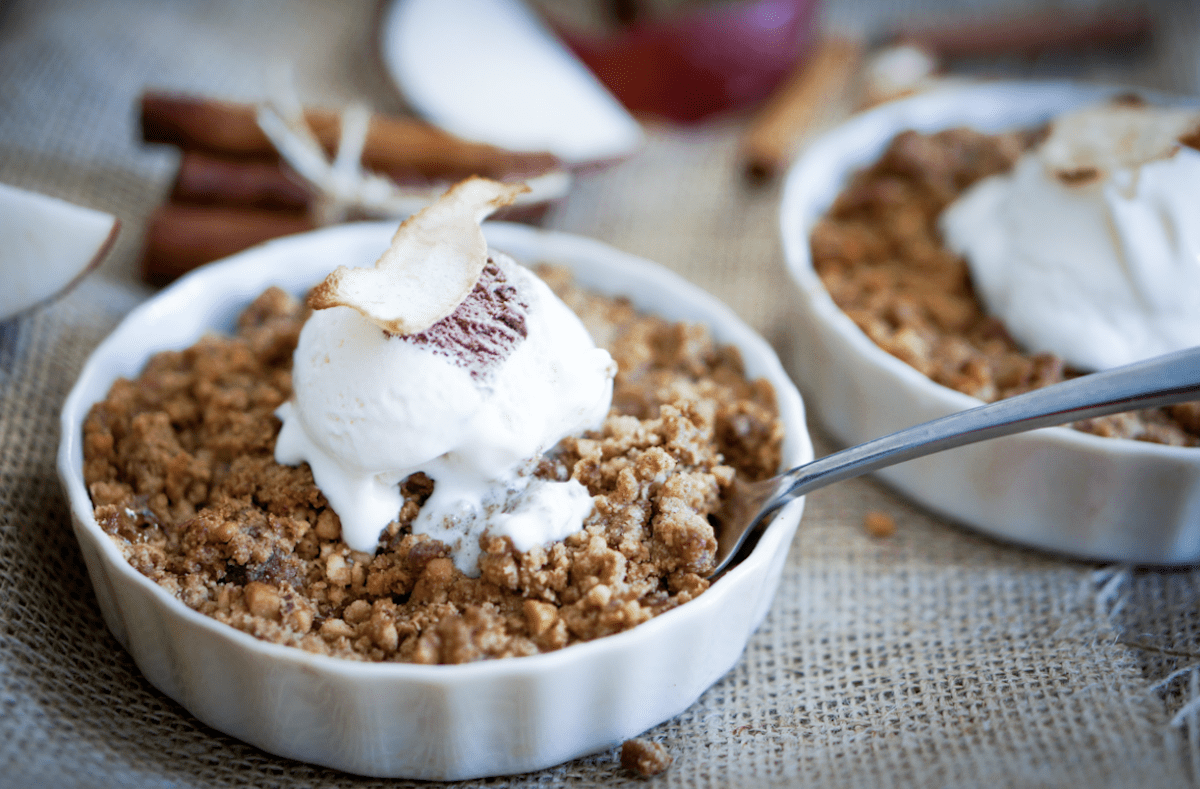 EASY APPLE CRISP
Ingredients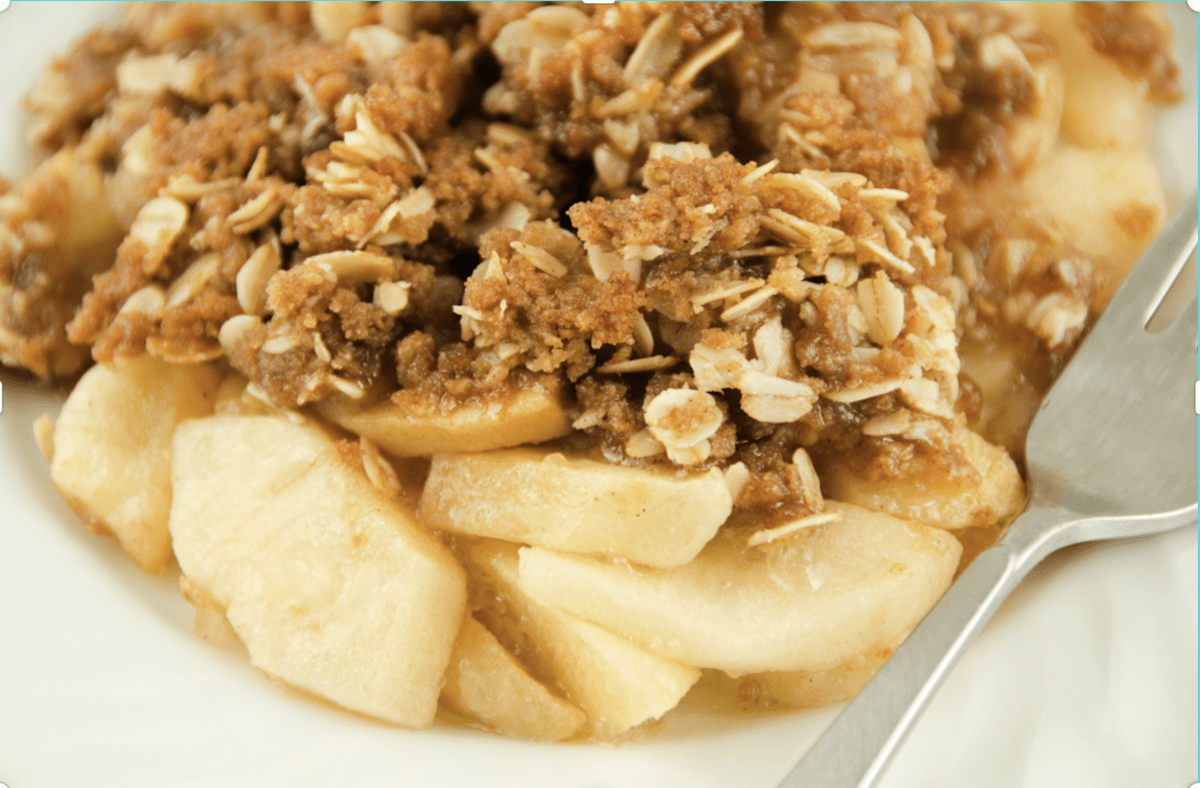 For The Apple Filling
8 cups of tart apples, peeled and cut into slices
3/4 cup sugar
1/4 teaspoon cinnamon
1/4 teaspoon nutmeg (you can substitute other spices you prefer e.g., ground cloves or allspice)
Pinch of salt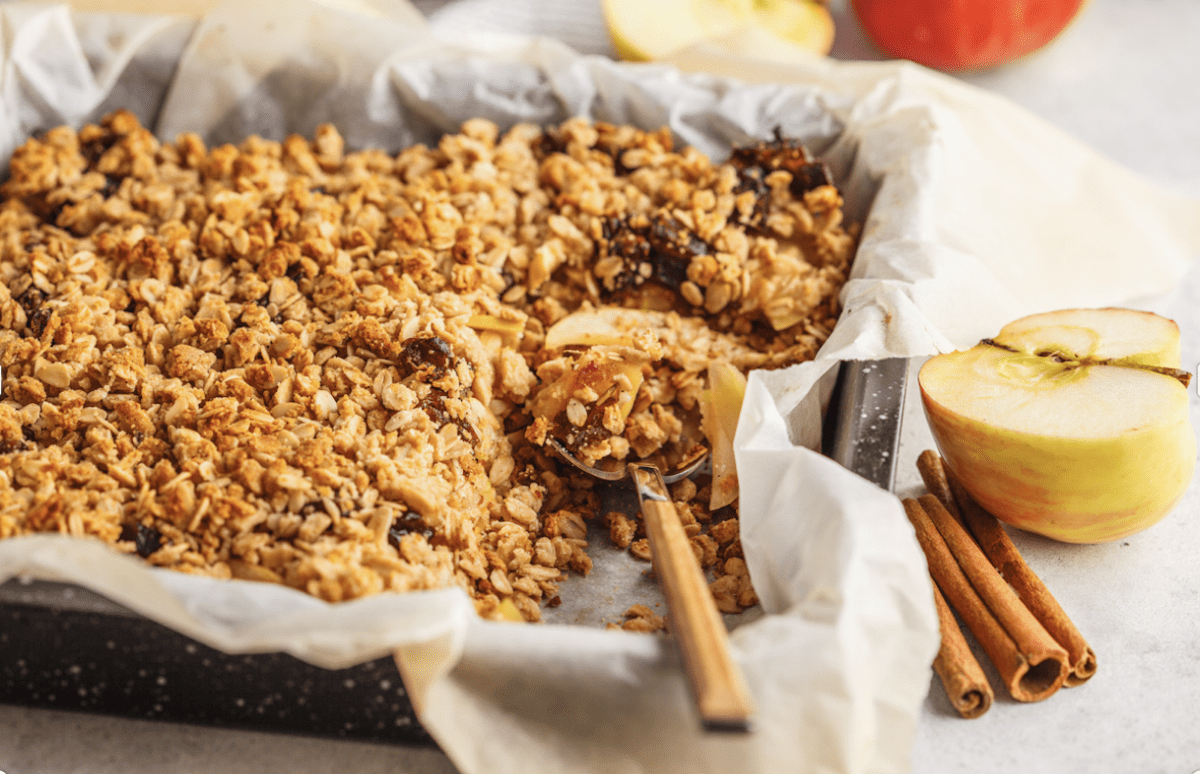 For The Apple Crisp Topping
1/2 cup all-purpose flour
1/2 cup quick-cooking oats
3 Tablespoons butter, COLD
2/3 cup brown sugar, packed
1/4 teaspoon baking powder
1/2 teaspoon baking soda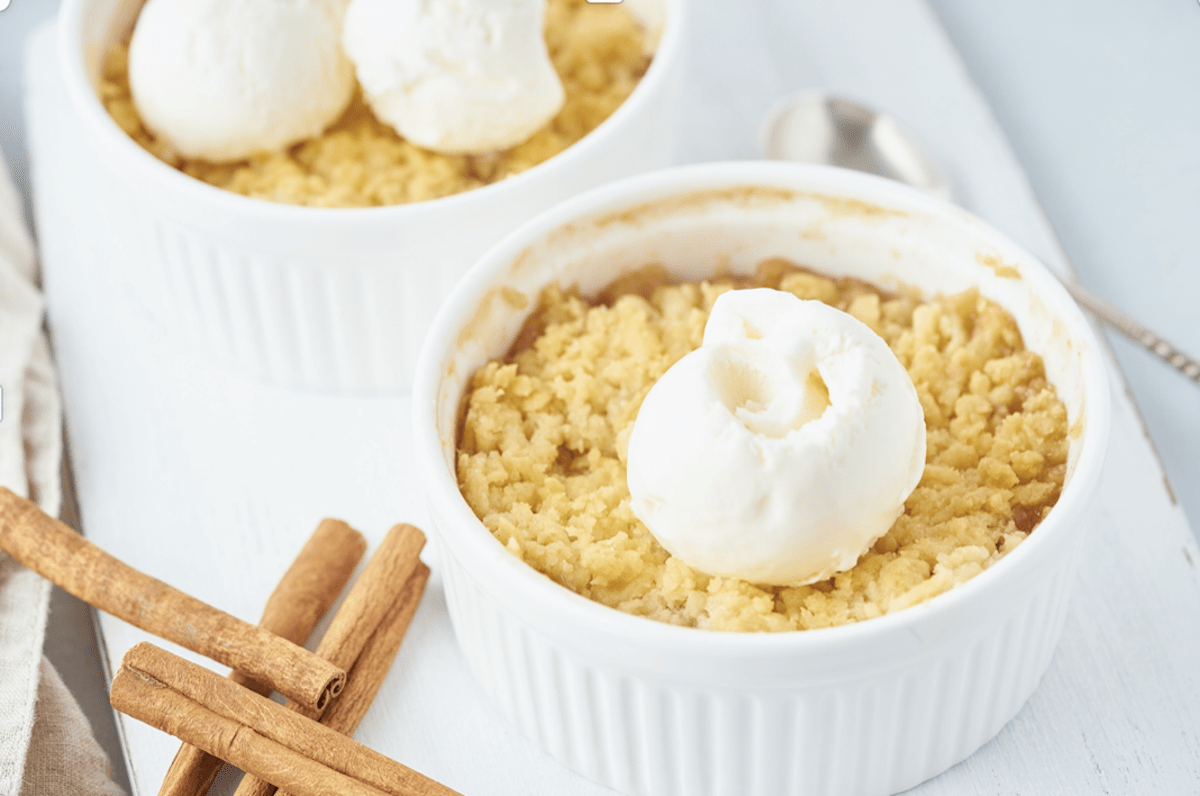 Options For Serving
Vanilla ice cream
Whipped cream
Cheddar cheese
Directions
1. Preheat oven to 350 degrees Farenheit
2. Grease 8″x 8″ square baking dish with butter. You can also use individual ramekins or oven-proof pans like cast iron if you like
3. Place apple slices into a large bowl
4. Add sugar, spices, and salt to apples and mix gently with wooden spoon until evenly combined
5. In a medium bowl, add flour, oats, brown sugar, a baking soda, and baking powder and mix together.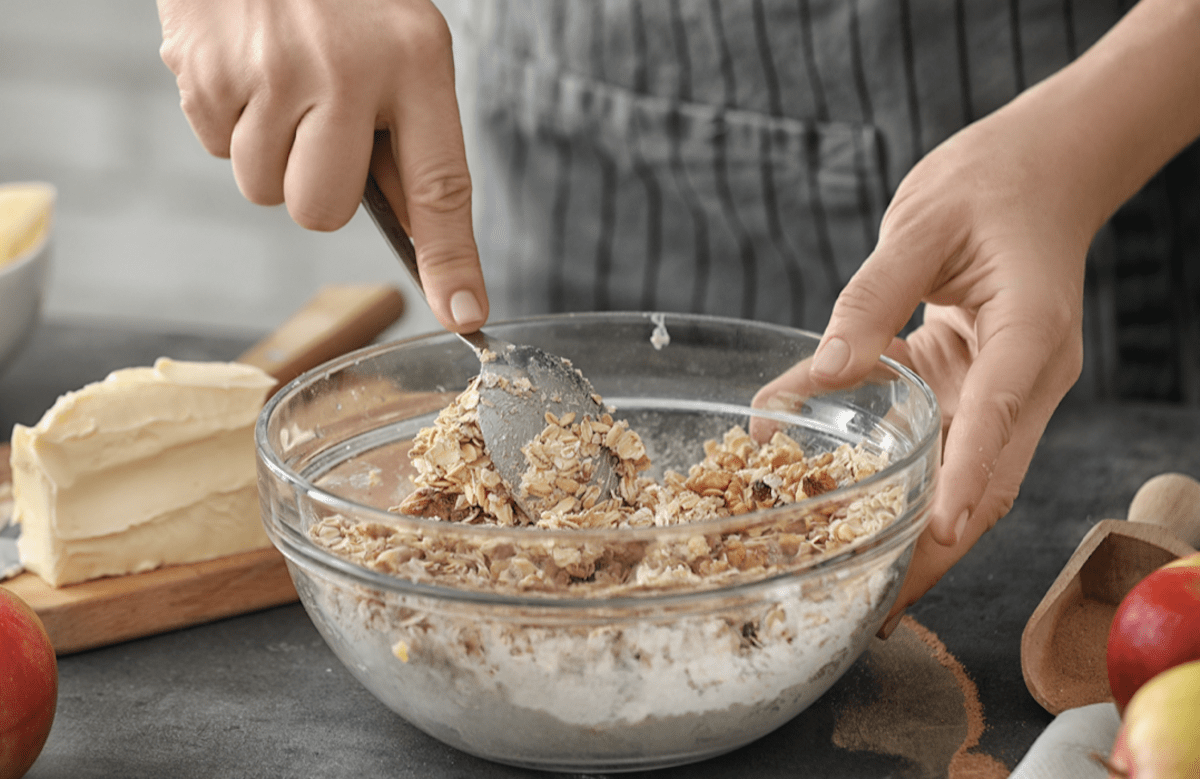 6. Cut COLD butter into small chunks and then blend into oat mixture with a fork, cutting together until well-combined and a coarse crumbles consistency
7. Pour the apples into the greased pan and spread to even out
8. Sprinkle the crumbly topping over the apple mixture, covering entire top evenly
9. Place on middle rack in oven and bake for 55-60 minutes or until apples are soft and the topping turns golden brown
10. Serve warm, with ice cream, whipped cream, cheddar cheese or let sit to cool.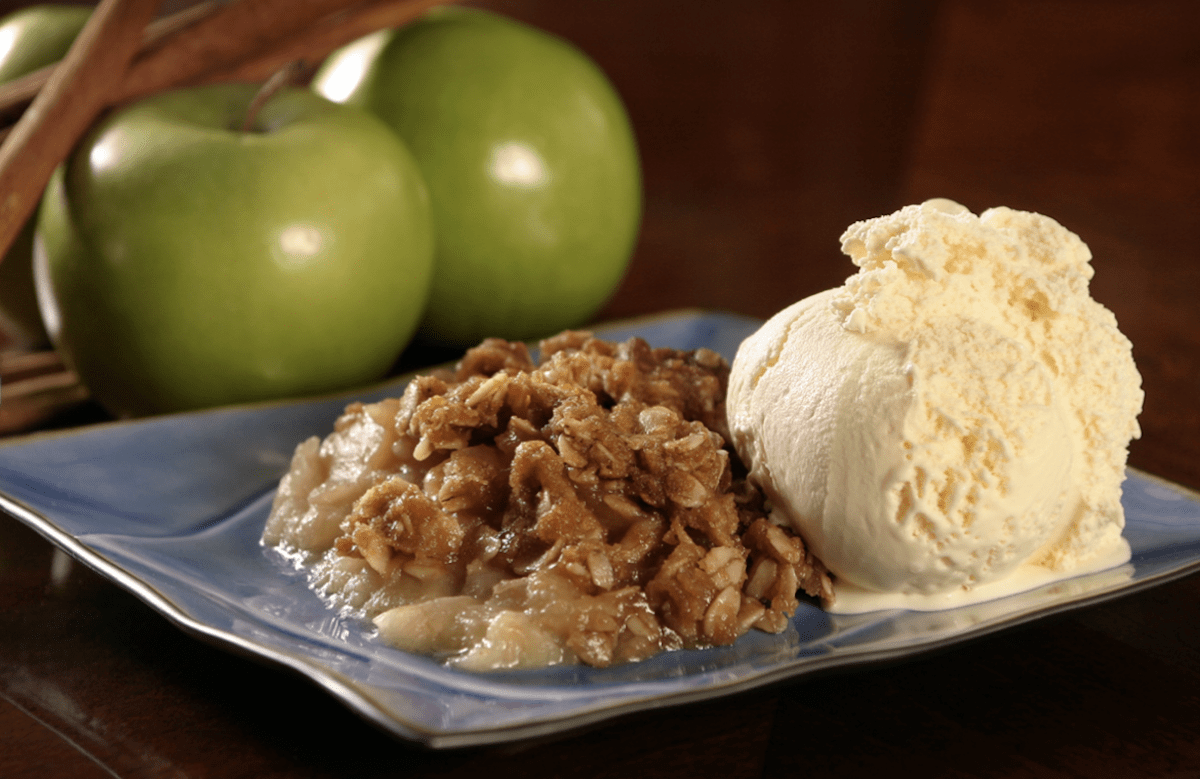 Enjoy this easy apple crisp for a snack or sweet ending to your meal. If you want some other ideas for easy sweets, check out our Easy Banana Chocolate Chip Cake or Easy Scone Recipe.
Pin It To Your Favorite Recipe Board