Winter may be raging outside your window today. Or you may be living in a milder climate with some sun and soft breezes. But wherever you are right now, chances are you'd be happy to be experience the delights of island living, if you could. Luckily, we found a way to share a slice of Hawaiian flavor with you right now and you don't even have to get up from your chair. Flavors of Aloha is the first delicious cookbook in the Cooking with Tommy Bahama series, and it puts the creation of island-inspired cuisine within reach for home cooks everywhere.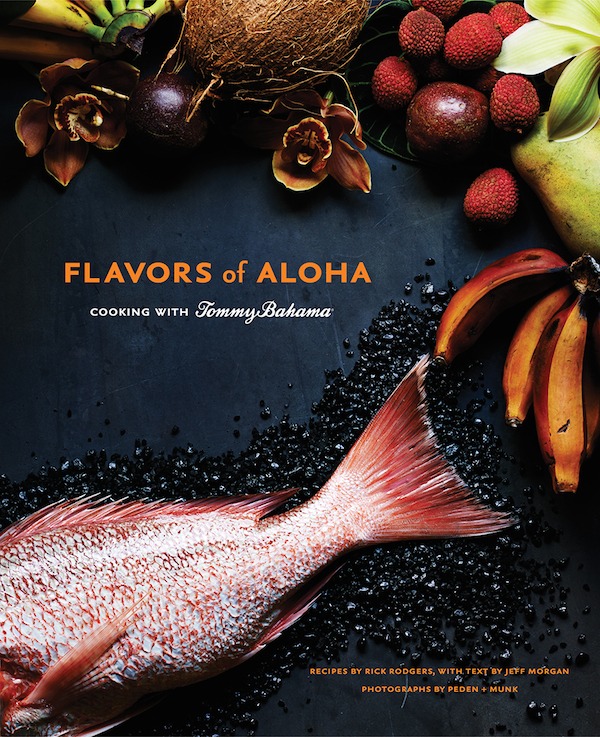 As anyone who has stepped off an airplane in the Hawaiian Islands can tell you, the fragrances of Hawaii hits you before your feet are on the ground. You are transported immediately and know you are someplace special. This gorgeous coffee-table sized volume sets the right mood from the beginning, with a cover displaying images of flowers, fruits and fish that evoke the unique scents of island cuisine.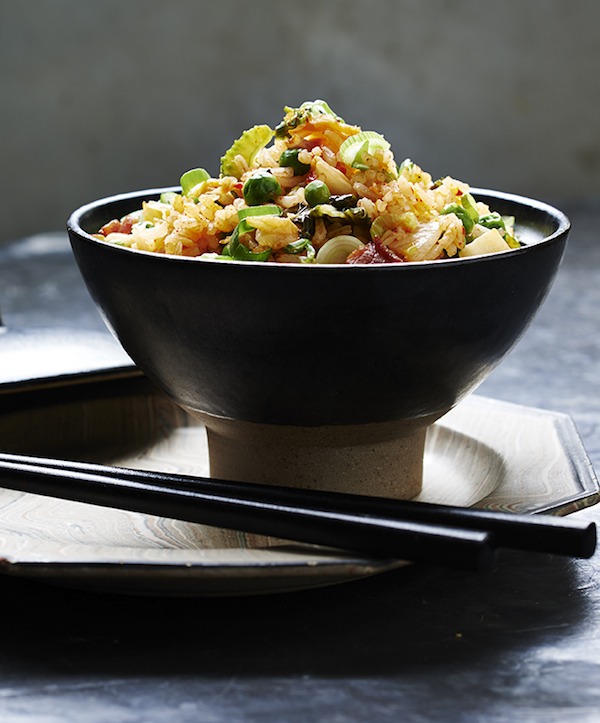 The sections of the book honor nature's elements of earth, wind, fire and water, engaging your senses both visually and emotionally as the delicious recipes swim across the pages. Asian and Western cooking traditions blend together to create exciting and inviting dishes that will help even the most dedicated Type A personality relax a bit and enjoy the bounty of nature.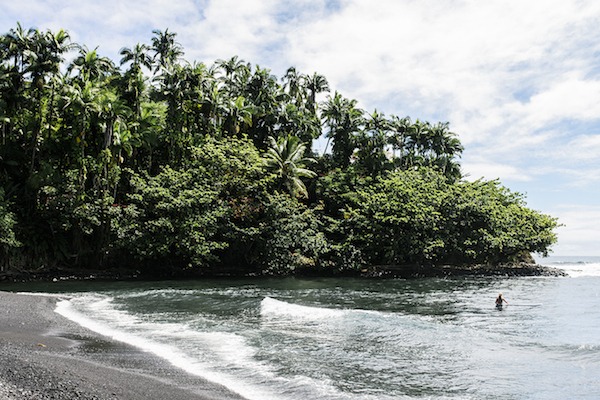 Recipes cover the gamut from pupus (appetizers), through soups, salads, entrees and sides, all with an easy flair that makes this an ideal book for home cooks to use for spreading their culinary wings just a bit. Everything is clearly laid out from ingredients to instructions, with explanations that do not assume too much  expertise.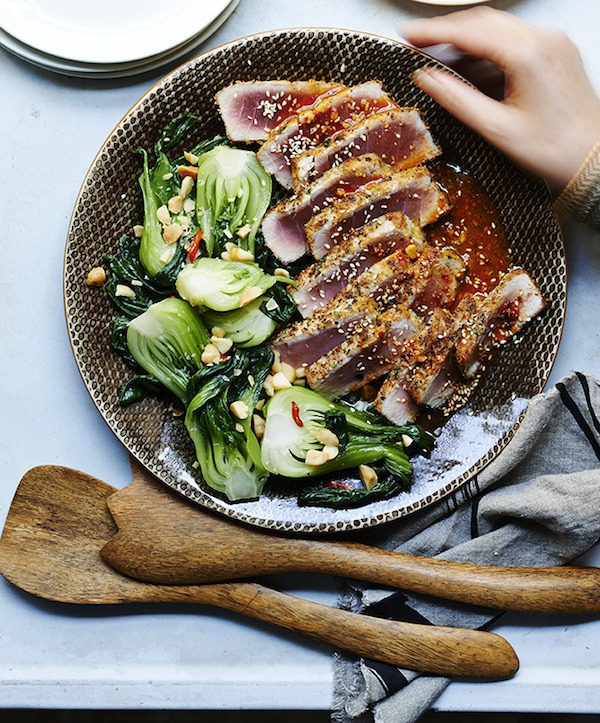 Beautiful photographs of the islands, activities and, of course, mouth-watering food, pepper the pages along with over 100 recipes that range from super simple 5 ingredient Lomi-Lomi Salmon with Tomatoes and Onions to more intricate undertakings such as Kalua Pulled Pork Sandwiches. Cocktails are covered too, including such classics as the Blue Hawaii and more modern libations such as the Hibiscus Lime Cooler. And, of course, desserts are abundant from a passion fruit chiffon tart to the transcendent Pina Colada Cake. There are even easy instructions for making your own fresh fruit syrups for your own shave ice treats.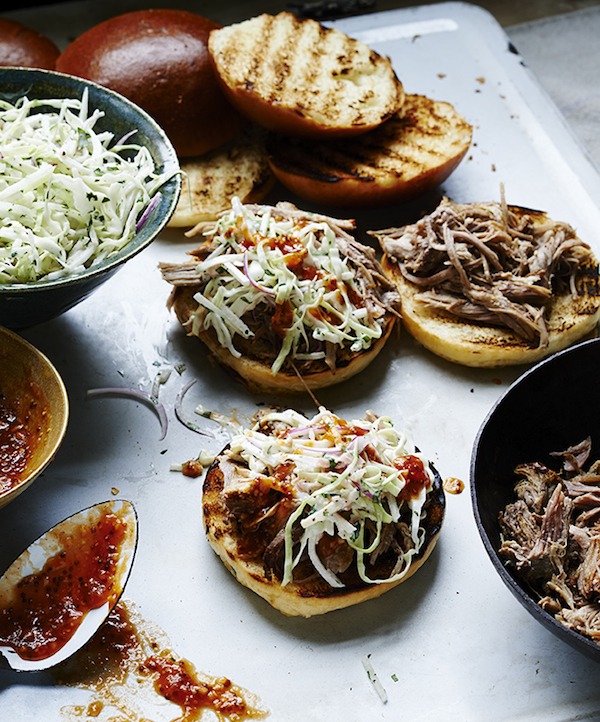 We loved the beauty of the book, the wonderful sampling of island-inspired recipes and the stories about the people, places and elements that come together to make this island cuisine so unique and memorable. More than just a lovely cookbook, Flavors of Aloha Cooking with Tommy Bahama is a love letter to a lifestyle and an invitation for you to share in it wherever you may be. All we can say is "We accept!"
You can read more and pick up a copy here.
Try this easy dip recipe below when having some friends over and add a little Aloha! to everyone's day.
MAUI SWEET ONION, BACON, AND CHIVE DIP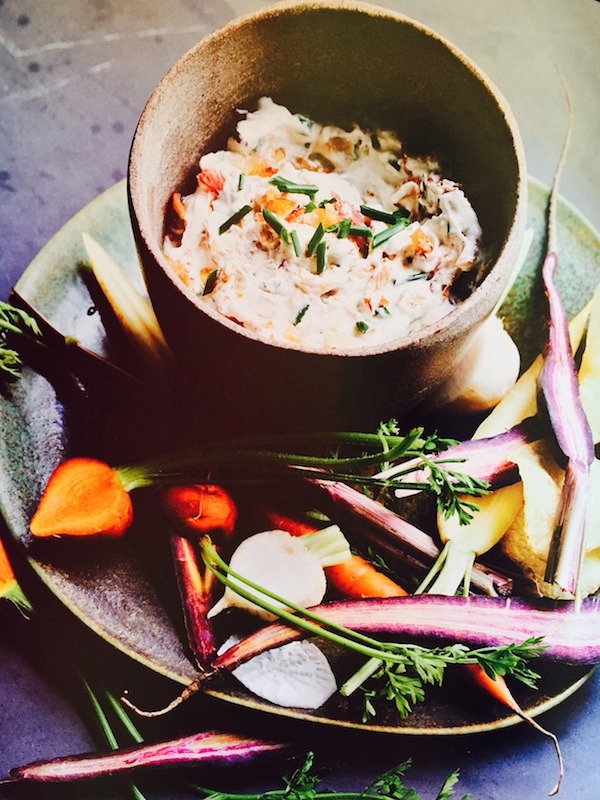 Ingredients 
3 slices bacon
1 Tbsp vegetable oil
2 sweet onions, preferably Maui, about 12 oz/ 340 g total, cut into 1/4-in/6-mm dice
Kosher salt and freshly ground black pepper
1 cup/240 ml sour cream
2 Tbsp finely chopped fresh chives, plus more for garnish
1 tsp granulated onion
Potato chips or assorted raw vegetables, for serving
Directions
1. Cook the bacon in a medium nonstick skillet over medium heat, turning it occasionally, until crisp and browned, about 8 minutes. Transfer to paper towels to drain and cool. Discard the fat and wipe out the skillet with paper towels.
2. Add the oil to the skillet and heat over medium heat. Add the onions and sprinkle with 1/2 tsp salt and 1/2 tsp pepper. Cover and cook, stirring occasionally, until the onions soften, about 5 minutes. Uncover and reduce the heat to medium-low. Cook, stirring occasionally, until the onions are deep golden brown, about 25 minutes. Transfer the onions to a medium bowl and let cool completely.
3. Finely crumble the bacon and add to the onions. Stir in the sour cream, the 2 Tbsp chives and the granulated onion and season to taste with salt and pepper. Cover and refrigerate to blend the flavors, at least 1 hour or up to 2 days.
4. Transfer to a serving bowl. Sprinkle with chives to garnish and served chilled, with the potato chips for dipping.
Makes 6 to 8 servings (2 cups/430 g)
THE QUICK BITE: Flavors of Aloha is the first delicious cookbook in the Cooking with Tommy Bahama series, and it puts the creation of island-inspired cuisine within reach for home cooks everywhere.