Garlic Mushroom Pita Pizza
We love garlic, yes we do. We love garlic, how about you? Time to put that "stinking rose" in your pantry to good use. One of the best things about our Garlic Mushroom Pita Pizza recipe is that you can use the garlic mushroom topping in many different ways.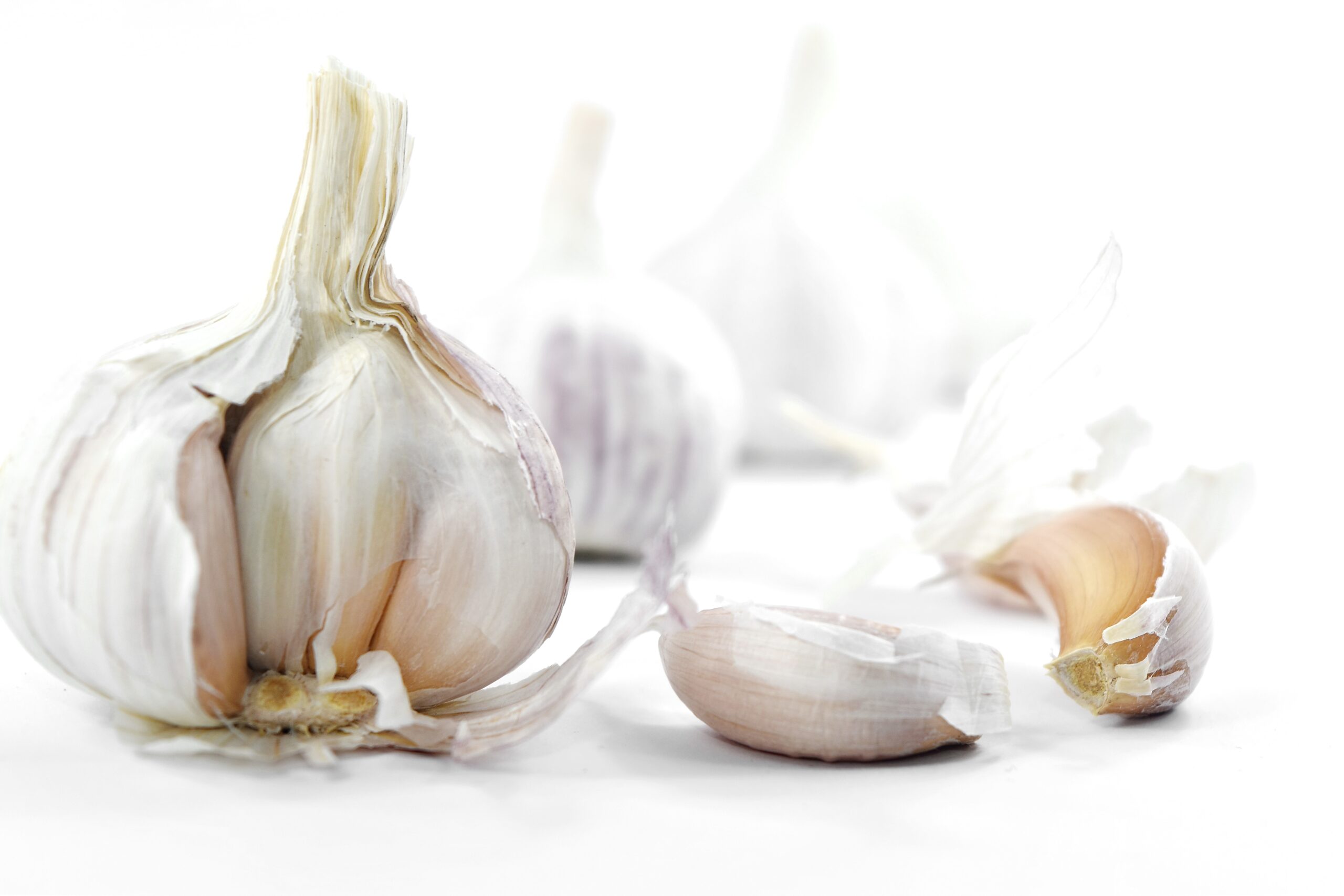 Don't worry if you don't have fresh garlic. You can use minced garlic in oil or garlic powder just as well. The technique here is so simple you can do it in short order – even when taking a half-hour break.
Health Benefits of Garlic, Onions, and Mushrooms
Garlic has a lot of health benefits. It's good for your heart, combats sicknesses like the common cold, reduces blood pressure, and improves cholesterol. And that's just for starters!
This easy and delicious garlic mushroom pita pizza recipe adds the delicious and mellow flavor of caramelized onions. Onions also have some benefits for health. They contain antioxidants and compounds that can fight inflammation, cancer, high blood sugar, and more.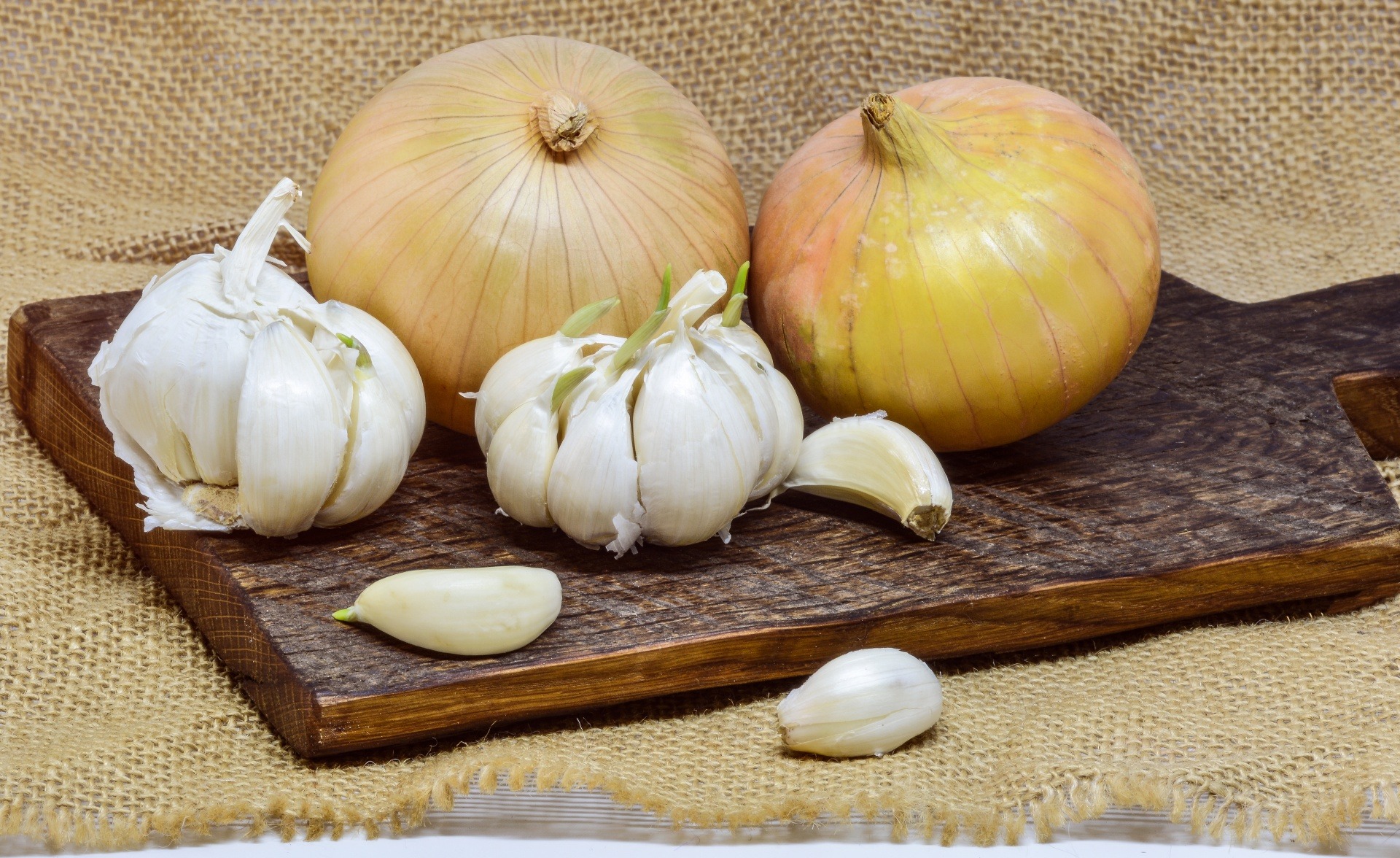 These healthy ingredients paired with whole grains like whole-wheat pita bread and the vitamins, fiber, and antioxidants in mushrooms make this winning combination a great way to treat yourself and your body to a great meal.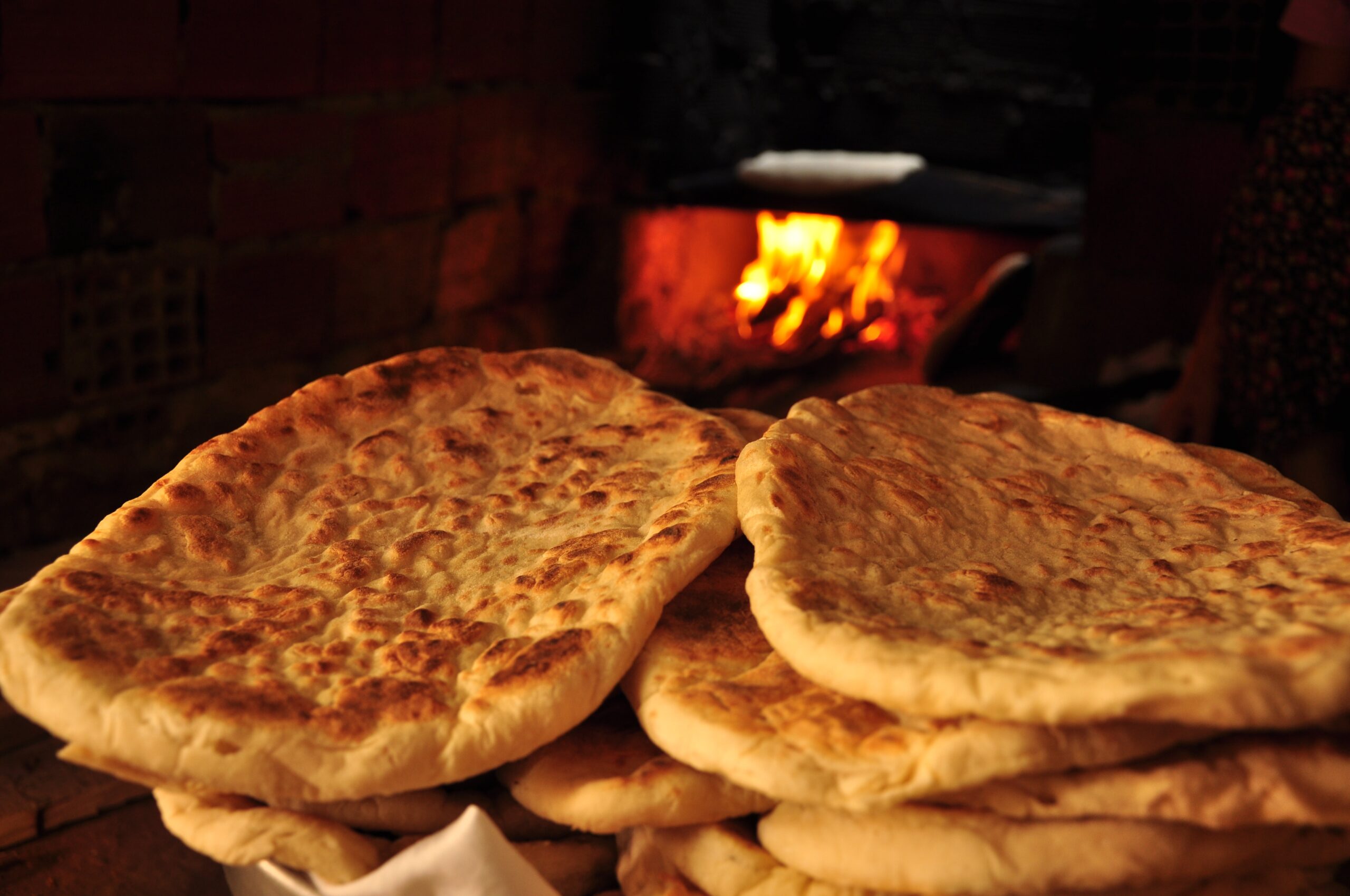 Here's our super quick and easy recipe for a delicious Garlic Mushroom Pita Pizza
Garlic Mushroom Pita Pizza
You'll enjoy this healthy and delicious personal-sized pizza whenever you want to make a quick and filling meal.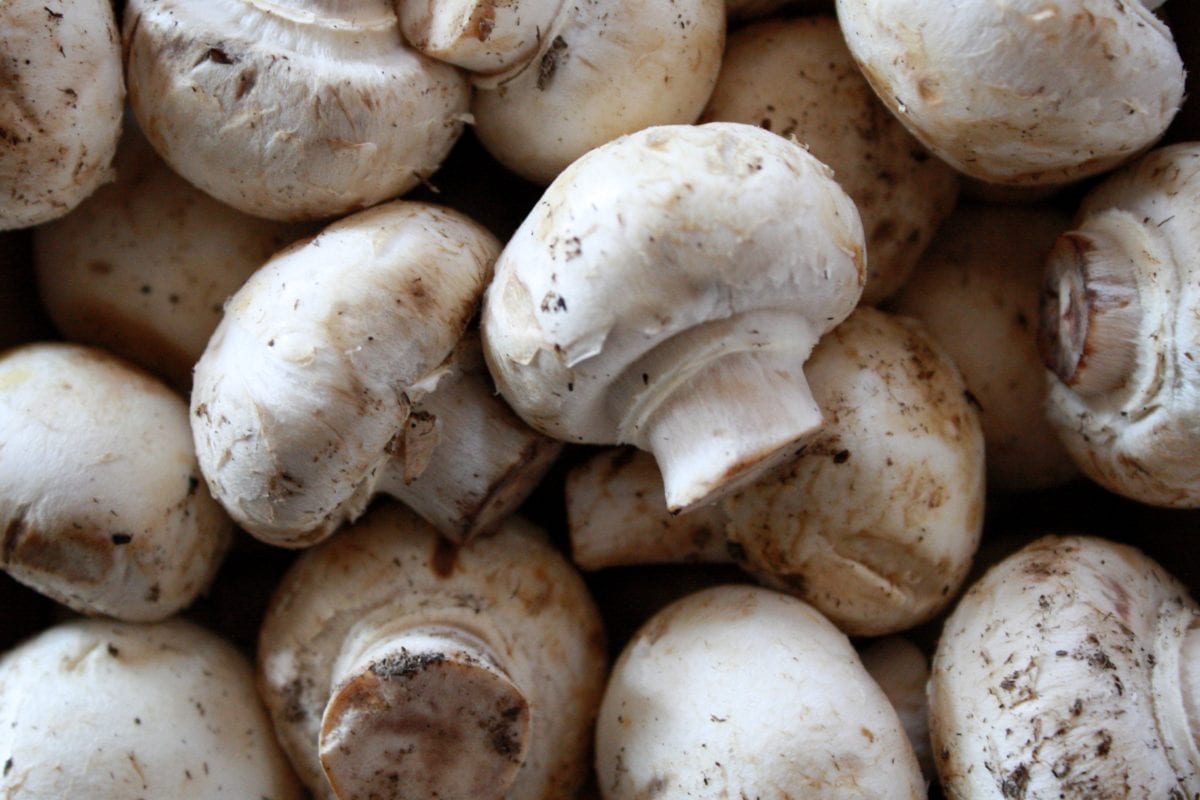 Ingredients
1 cup mushrooms, sliced
1/2 cup onion, sliced
4 cloves garlic, sliced or minced
1/2 cup mozzarella or other cheese, shredded
1 Tablespoon extra virgin olive oil
1 Tablespoon butter (if using only olive oil use 2 Tablespoons)
2 Tablespoons fresh herbs or 2 teaspoons dried herbs of choice (basil, oregano, parsley, marjoram are great)
1/4 cup white wine, optional
2 pita bread rounds, preferably pocketless whole wheat for your garlic mushroom crust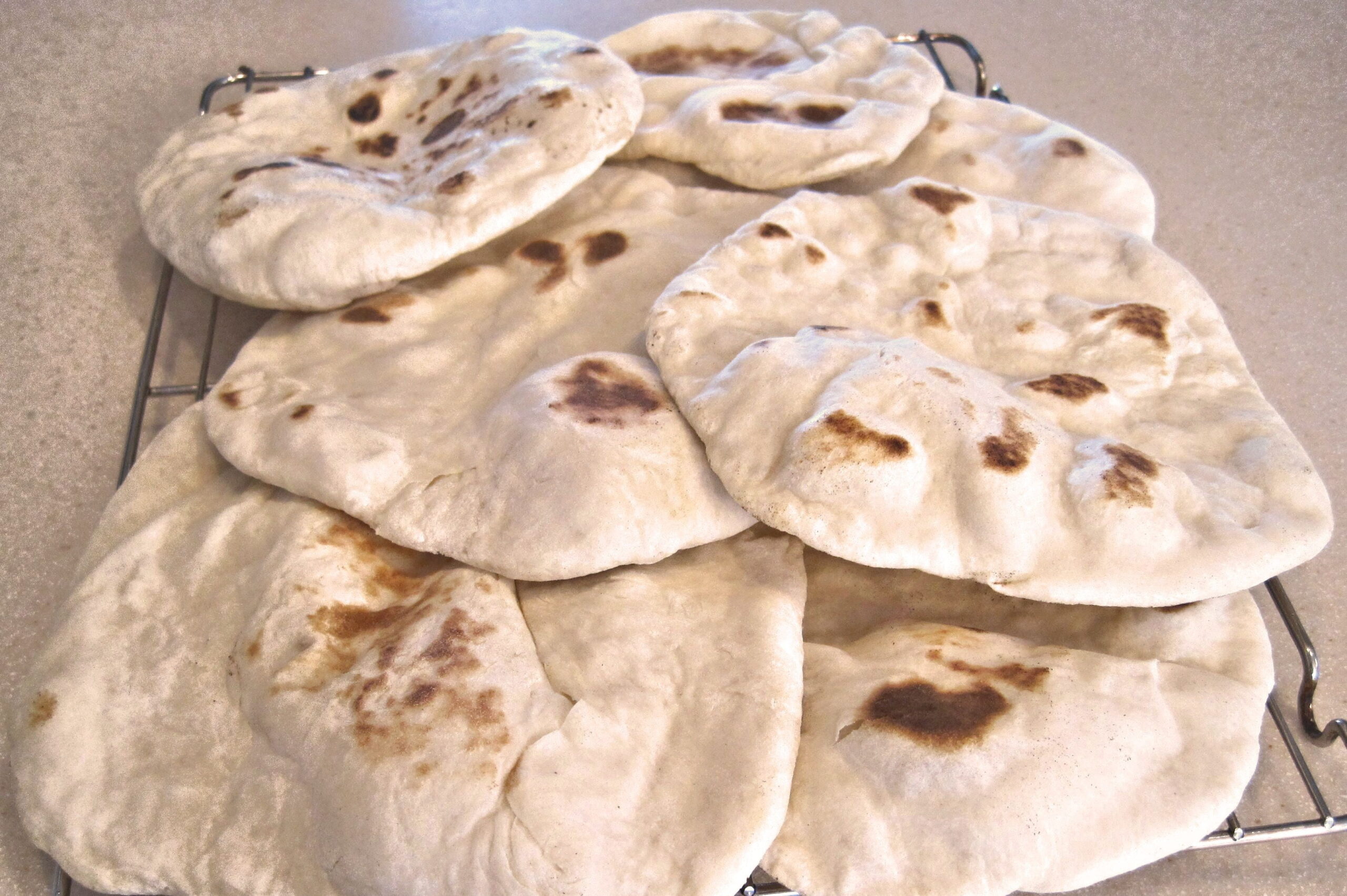 Directions
Preheat toaster oven or conventional oven to 425 degrees F
Put olive oil and butter into skillet and heat over medium until melted.
Add sliced onions and cook until they are soft and begin to caramelize
Put sliced mushrooms into the pan and if adding wine, do so now
Stir until mushrooms are soft and liquid is mostly absorbed
Add sliced or minced garlic and stir until fragrant, 1 or 2 minutes
Cover pita rounds with shredded cheese then top cheese with mushroom mixture and sprinkle with your herbs of choice
Place loaded pita rounds on toaster oven grill rack or in a conventional oven
Cook at 425 until the cheese begins to bubble and parts turn slightly brown
Cut your garlic mushroom pita pizza into quarters and enjoy!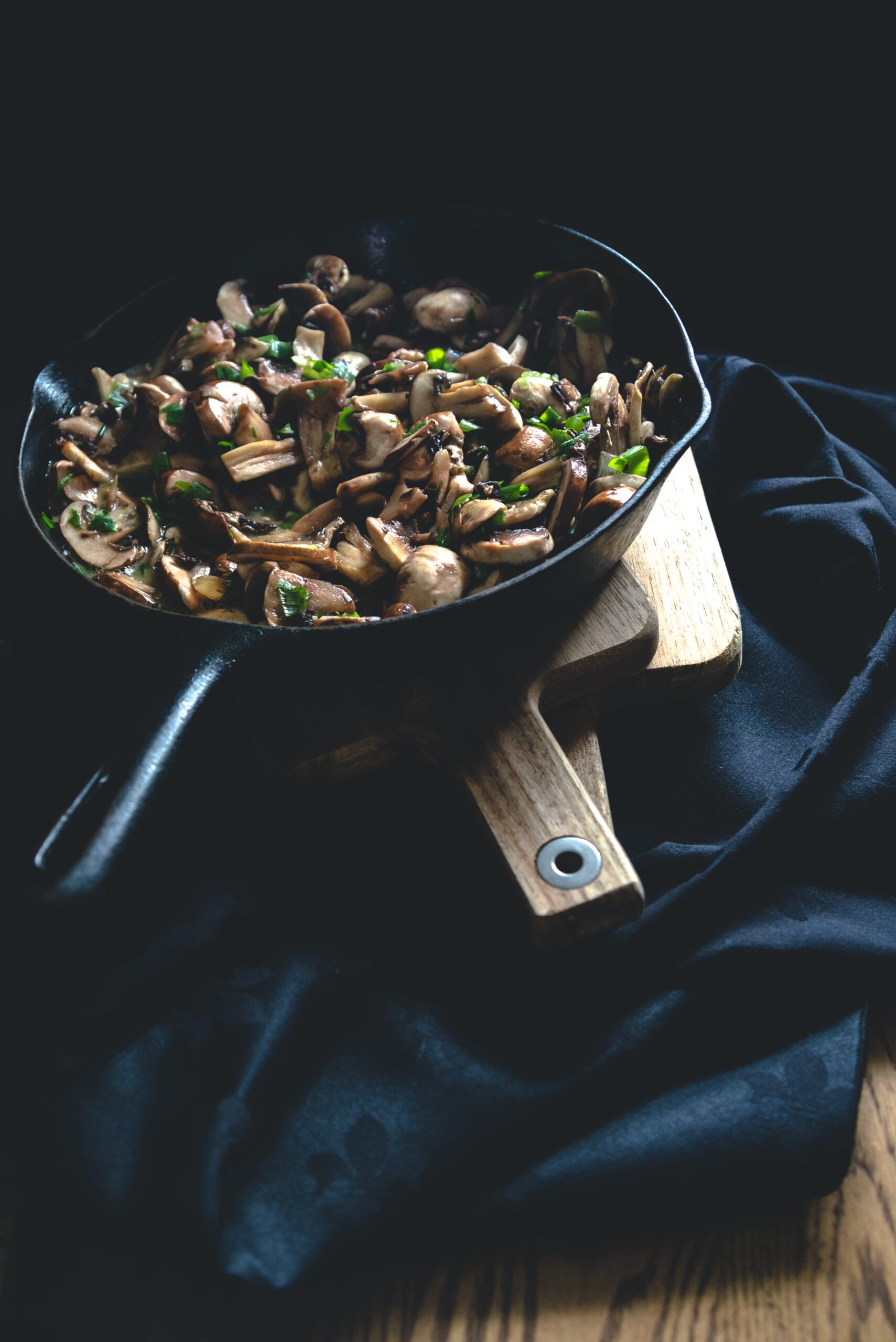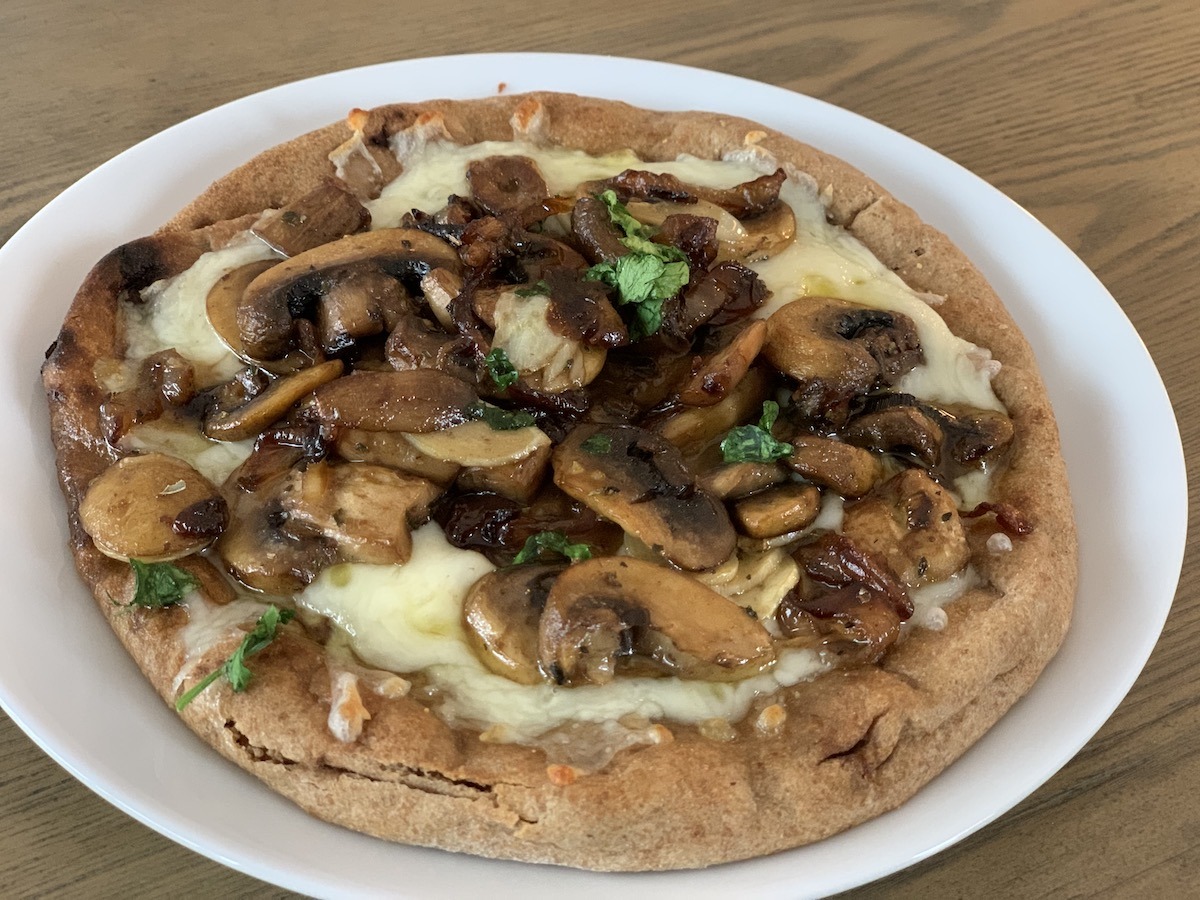 More Topping Options
You can add other ingredients to your pita pizza depending on your preference. Garlic is always a winner but you can add sun-dried or fresh tomatoes, spinach, pancetta or sausage for just a few ideas.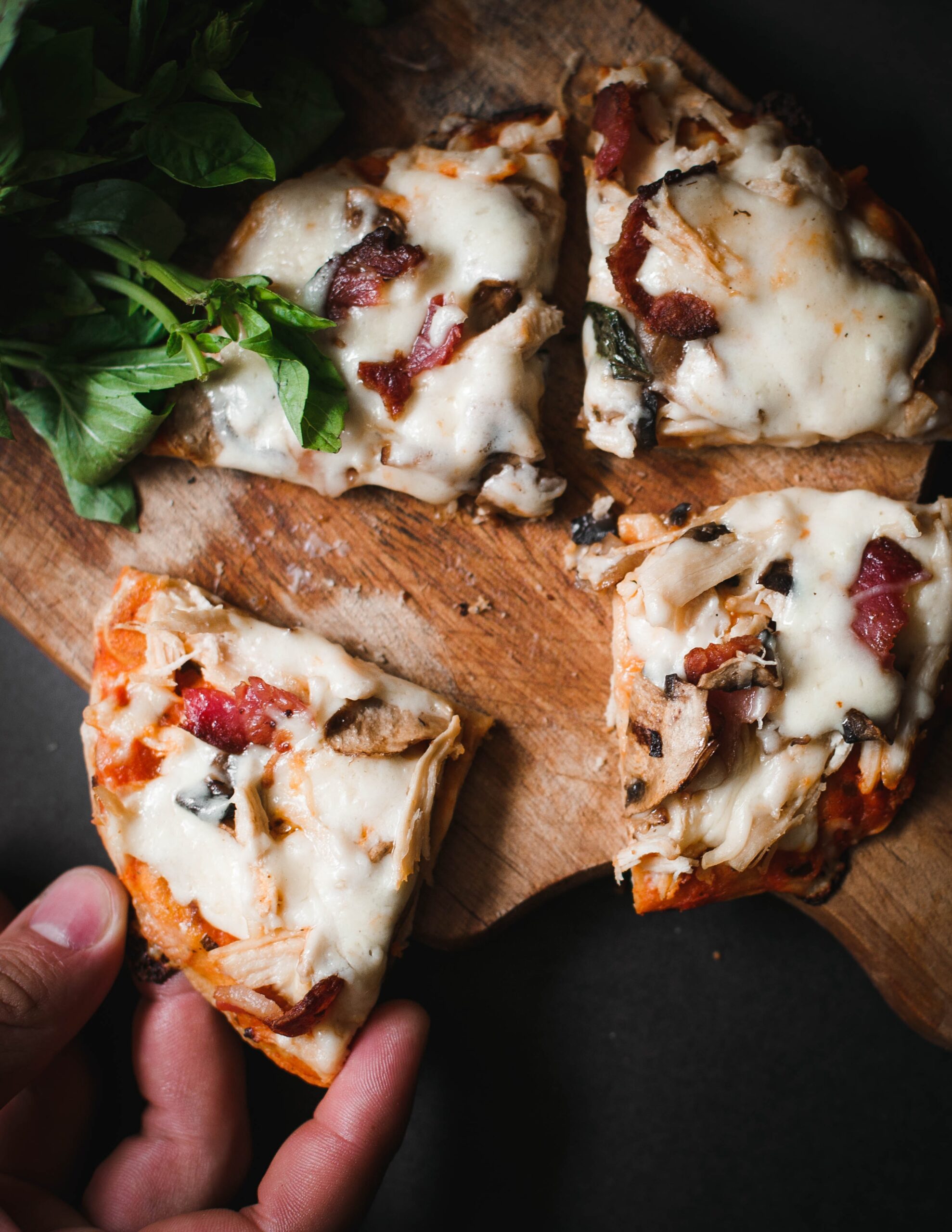 The important thing to remember about garlic is that you don't want it to burn. Sautéing it for just a minute or two is enough to make it fragrant without burning.
No Pita? No Problem!
If you don't have any pita bread around, don't worry. You can use lots of other things for your base. Split an English muffin or bagel into halves and pre-toast them first. Then add the cheese and toppings. You can use a tortilla. Naan or other flatbread works well too. Remember those French bread toaster oven pizzas? You can make one of those! Or use any bread you have. It will be better toast it a little before you put the cheese and toppings on to get that crunch.
If you don't want cheese or want just a little, leave it off. Or toast your bread and add your toppings then sprinkle with a bit of goat, feta, parmesan, asiago, or other strong cheese where a little goes a long way.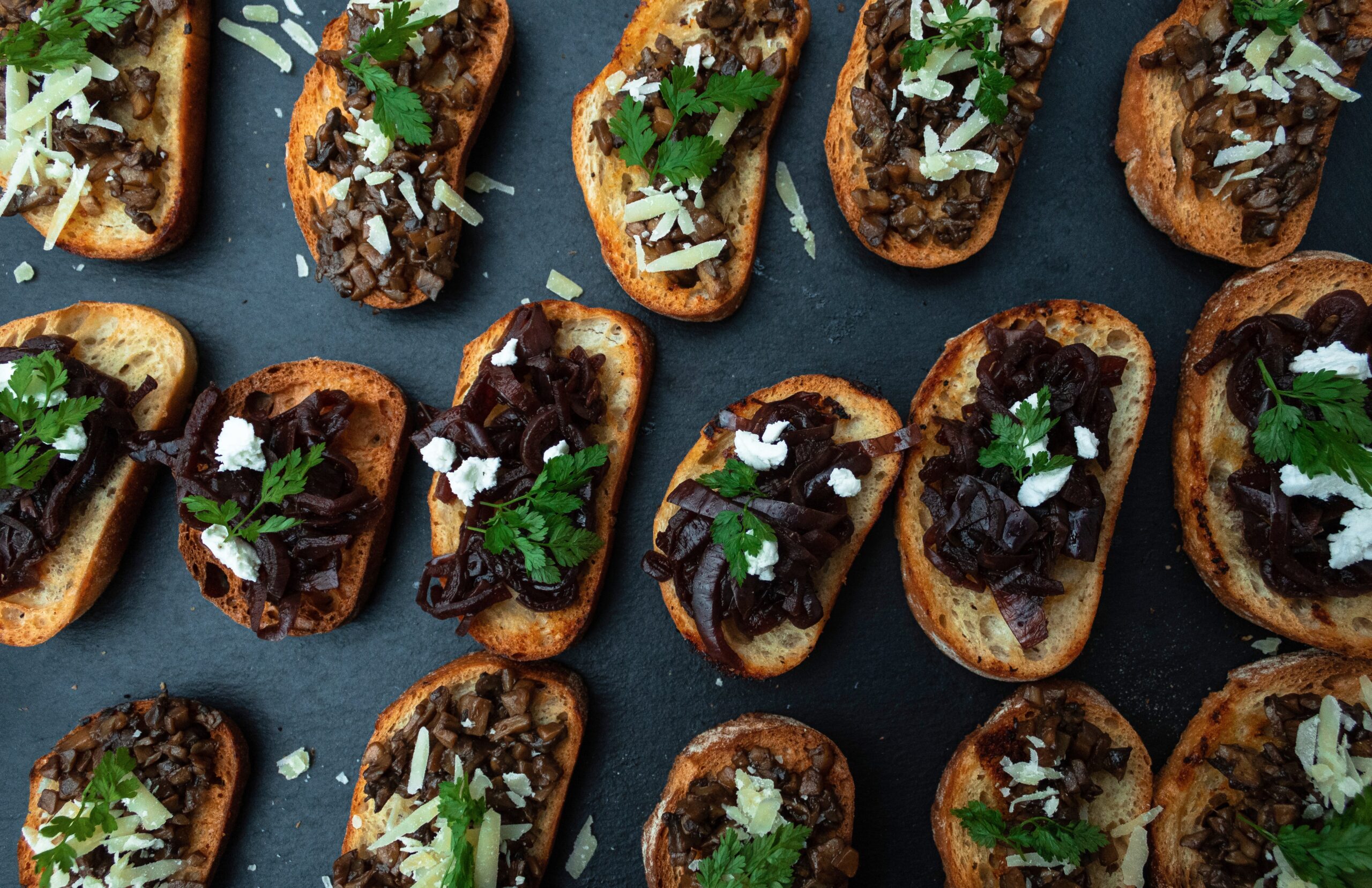 Other Quick Garlic Ideas
If you happen to have plenty of garlic on hand, here are a few quick and easy ideas for putting it to good use.
Garlic mashed potatoes – toss some garlic cloves into a pan with olive oil and roast lightly, then smash and add to potatoes with milk or stock and butter or olive oil. You can also easily add garlic powder.
Cheesy garlic toast – Make a spread with some grated parmesan cheese, dried oregano, and basil, and pressed garlic or garlic powder. Spread on your favorite crusty bread and broil until it gets bubbly.
Garlic and oil broccoli – After steaming your broccoli, put some slices or minced garlic into a pan with 1 Tablespoon of extra virgin olive oil for a minute or two. Add the broccoli and stir. Serve with a squeeze of lemon juice.
Garlic green beans or spinach – Do the same with green beans as with broccoli. Top with slivered almonds.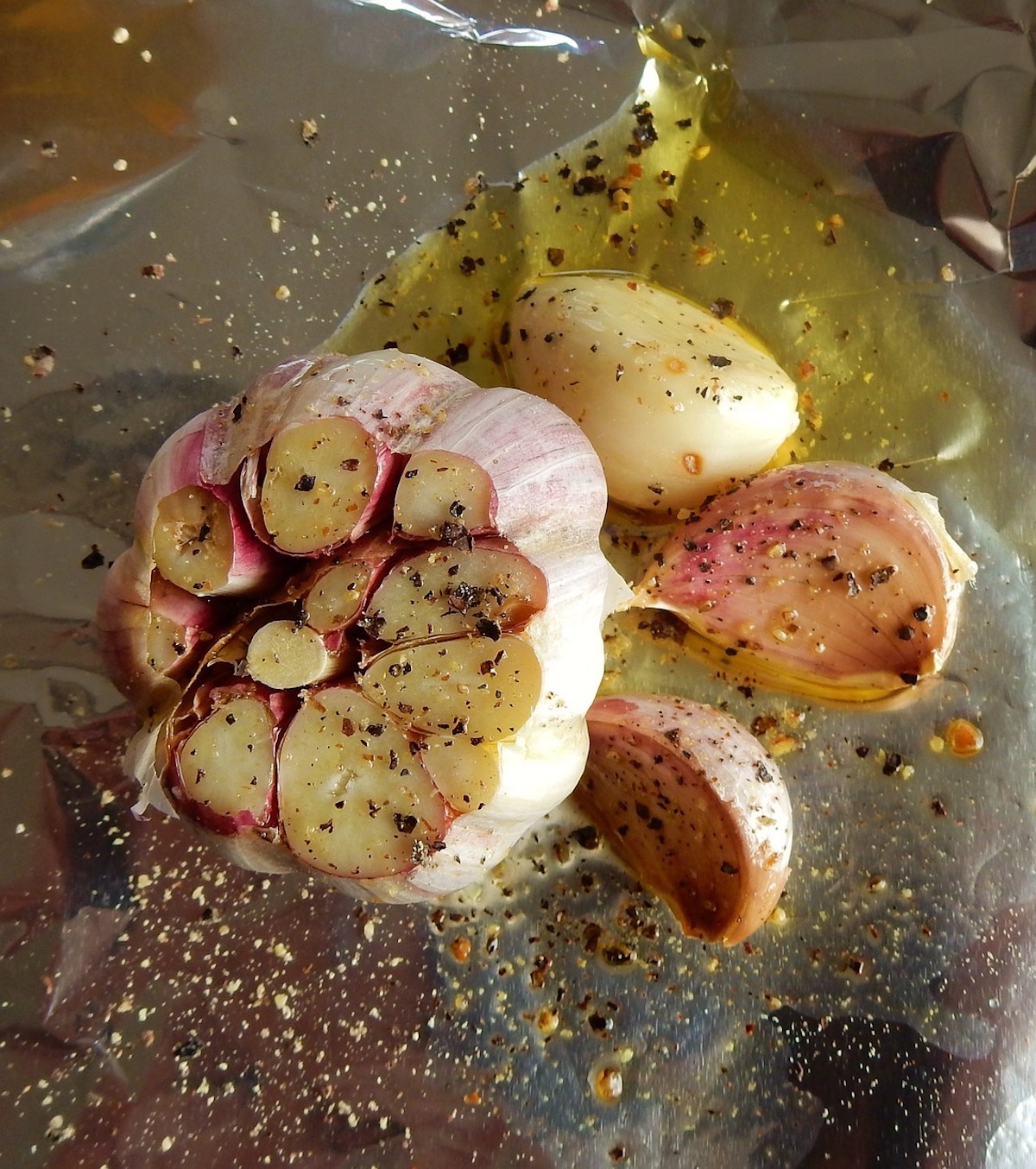 Roasted Garlic – Cut the tops off a whole head of garlic. Sprinkle with extra virgin olive oil, salt, and pepper (optional) and wrap in foil. Bake in the oven at 400 degrees F for 35-40 minutes until soft. Use the soft caramelized garlic as a spread on bread, topping on protein or in addition to any vegetable dish.
You can easily add garlic to many sauces and dishes. Just be sure that you use the right amount for you. Too much garlic can add unwanted heat and overwhelm other flavors. A little goes a long way!
Enjoy your garlic mushroom pita pizza and let us know what other creations you make with garlic.
Check out some of our other Pantry Cooking recipes like veggie noodles, easy butternut squash soup, and canned tuna recipes.
                        Pin To Your Pizza or Other Favorite Board on Pinterest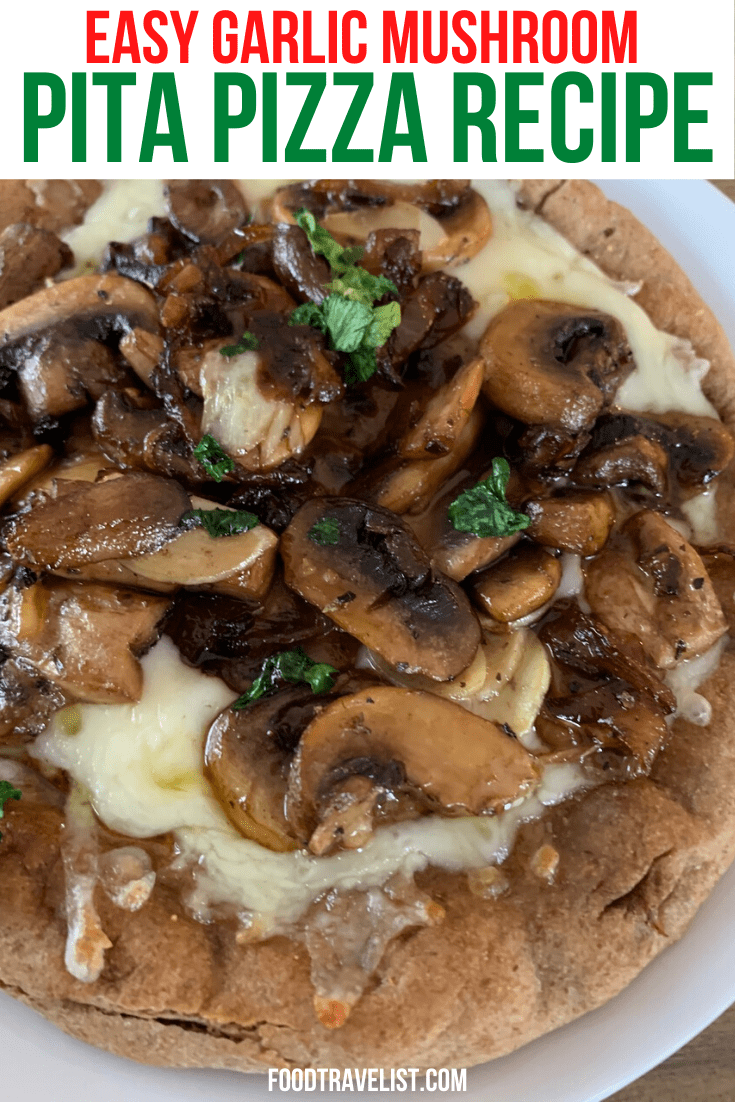 .