Hair Food: Kitchen-Inspired Sauce Beauty Products
Kitchen-Inspired Hair Food
Travel, weather, treatments, blow-drying, color, hormones, diets, and so many other things affect the health of our hair. Trust us, we know. There are times when the frizz wins hands down. So we were intrigued by the idea of Sauce Beauty haircare products. They're hair food with ingredients inspired by kitchen recipes. The idea that your hair needs nutrition the same way your body does sounds sensible to us. We also know that traveling can create its own challenges when trying to look your best, whether for meetings with clients, taking those selfies for social media, or just wanting not to feel like a troll after many days in foreign lands.
Disclosure: This article was sponsored Sauce Beauty. All opinions expressed are our own, based on our experience with the products.
The Secret's In The Sauce
The idea behind the Sauce comes from founder Andy Rah's dual passions: haircare and food. He's been a pro in the beauty industry for years but in his time off, he loves to cook for his family and friends. Knowing that many of the great ingredients that go into a healthy dish are also beneficial for our hair and scalp, so he decided to create a line of haircare products that embrace these benefits. Sauce contains the kind of ingredients we like to cook with, like avocado, basil oil, Greek yogurt, mint, olive oil, buttermilk, mint…well, you get the idea. While the sauce isn't stomach food, it certainly is hair food. And that's the secret. It's really good for your hair.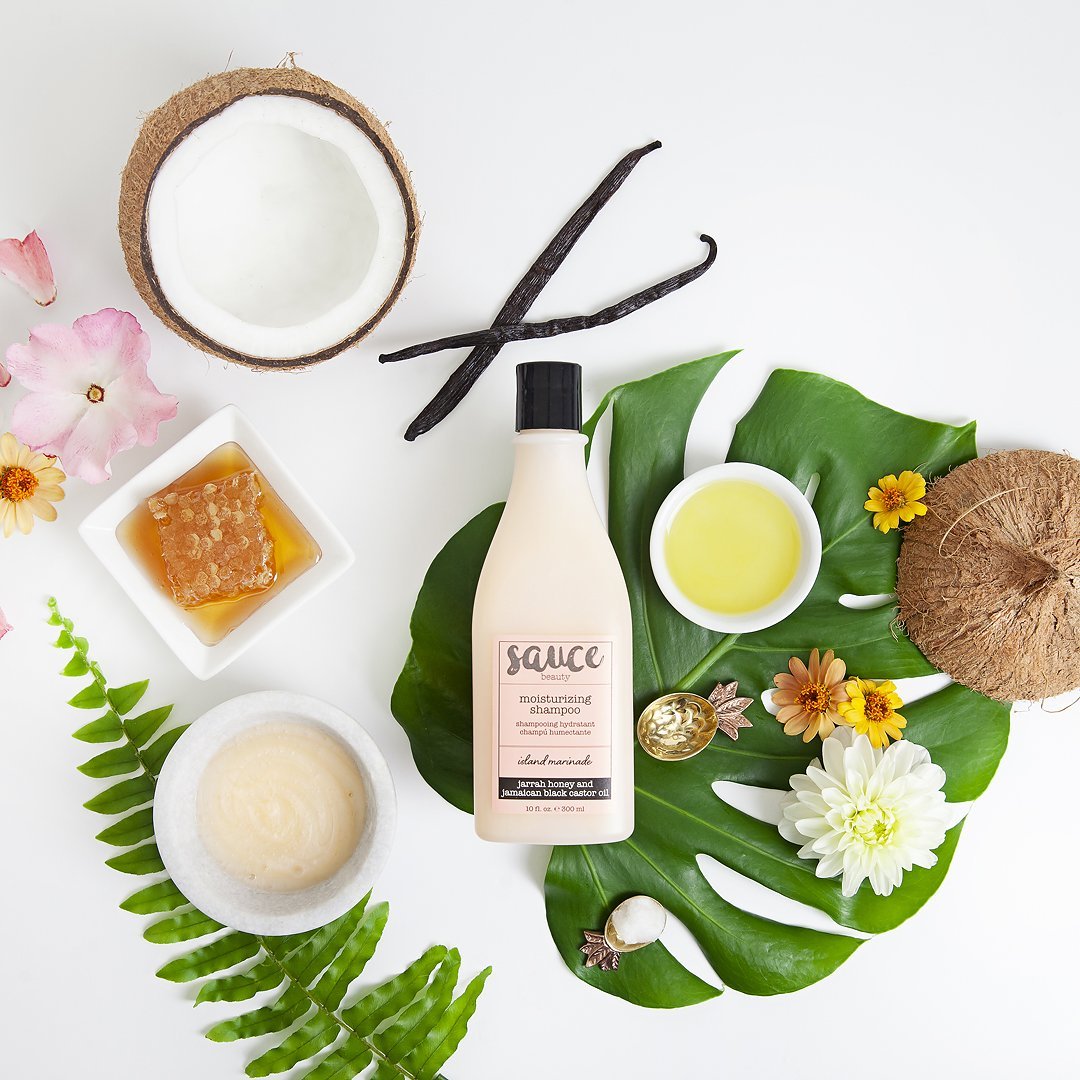 Products To Make You Love Your Hair
When we saw the products, we couldn't help laughing at the names. Guacamole Whip, Coconut Cream, Island Marinade, Creamy House Dressing, and Hot Sauce, just for a few. We also realized that our hair gets as hungry as we do for good nutrients, so Sauce started to make a lot of sense. We're all trying to use products with more natural ingredients in our kitchens, so why not do the same when it comes to our hair? The Sauce line includes a range of products that can suit most hair needs. In addition to shampoos and conditioners, there's a leave-in conditioner and detangler called Tzatziki Taming Spray. If that doesn't sound perfect for our wild Greek with the fluffy head, we don't know what does. The intense repair shampoo and intense repair conditioner also sound promising.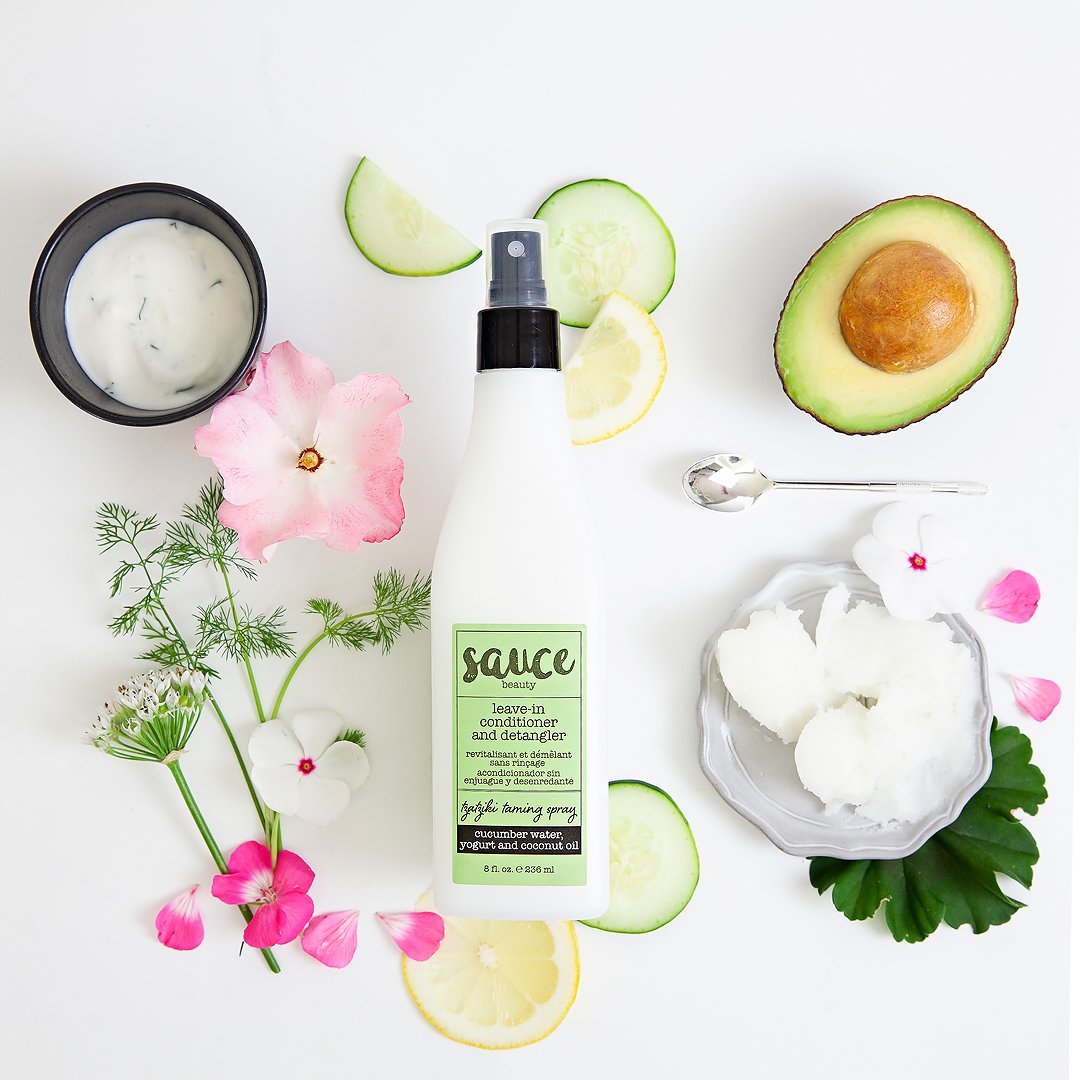 So, What Do We Think?
We couldn't wait to give some of these products a try. We're always fighting humidity and frizz we started with the Island Marinade moisturizing shampoo and Creamy House Dressing Moisturizing Conditioner. To say they are creamy is an understatement. There's nothing gritty or gooey in these products. They are velvety smooth and, well, super creamy. We loved the way our hair felt after we washed and conditioned with them. And they are color-safe, so no worry that your highlights will go away. They're safe and sound with Sauce.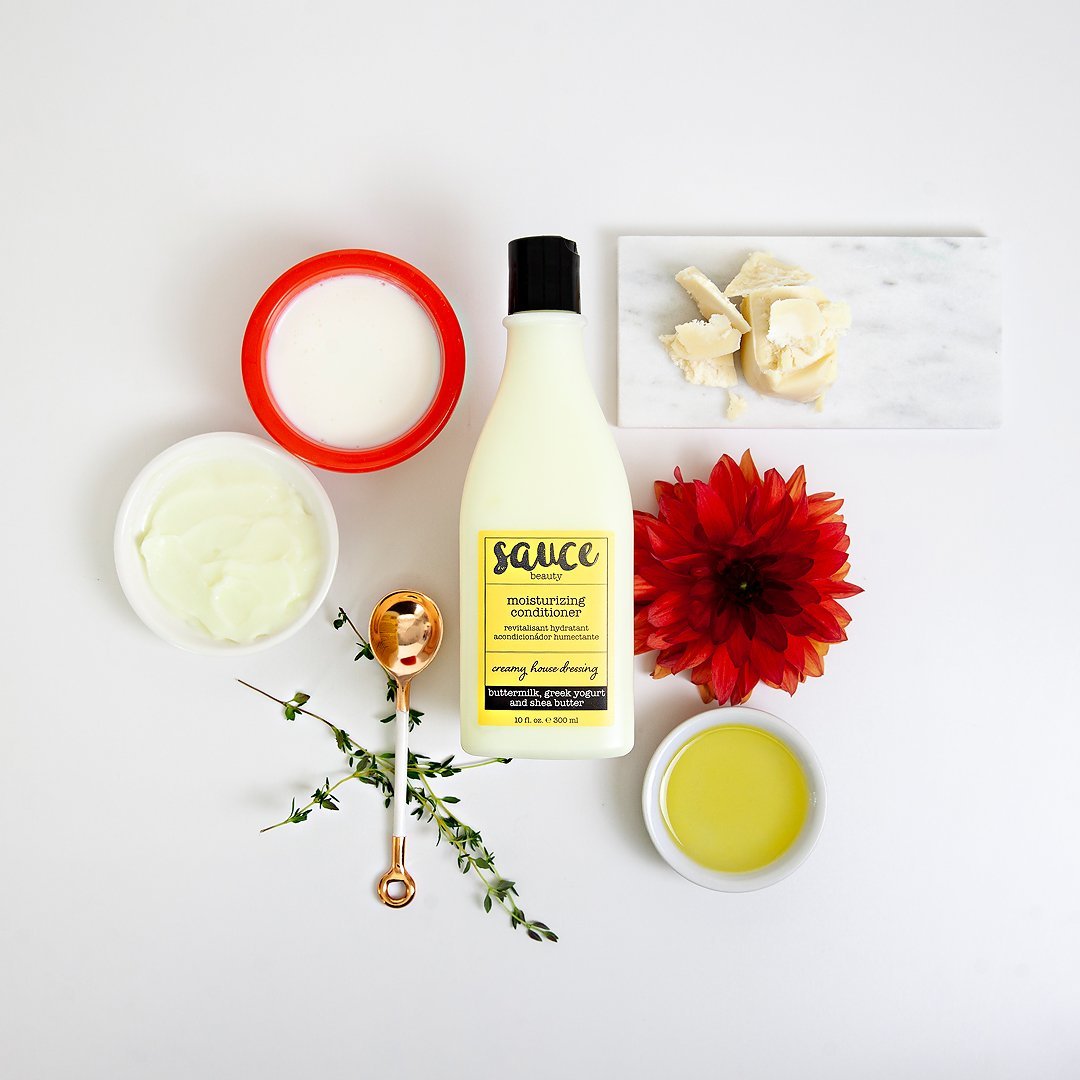 We also used the Hot Sauce thermal protectant spray. One of the constants in our lives is the need to blow dry our hair. That really brings the frizz up at times. It's an ongoing battle to get rid of the frizz without becoming flat and greasy. We loved the Hot Sauce, which felt super light and clean. Our hair was easy to style, smooth, and fluffy, not flat. The Chimichurri Mint Tingle intense repair shampoo did tingle. It felt like we were literally having our hair treated to a therapy session. And the Coconut Cream intense repair conditioner felt creamy and dreamy. The products all felt super clean, the highlights stayed highlighted, and our hair was silky, shiny, and soft. And, we loved the scents!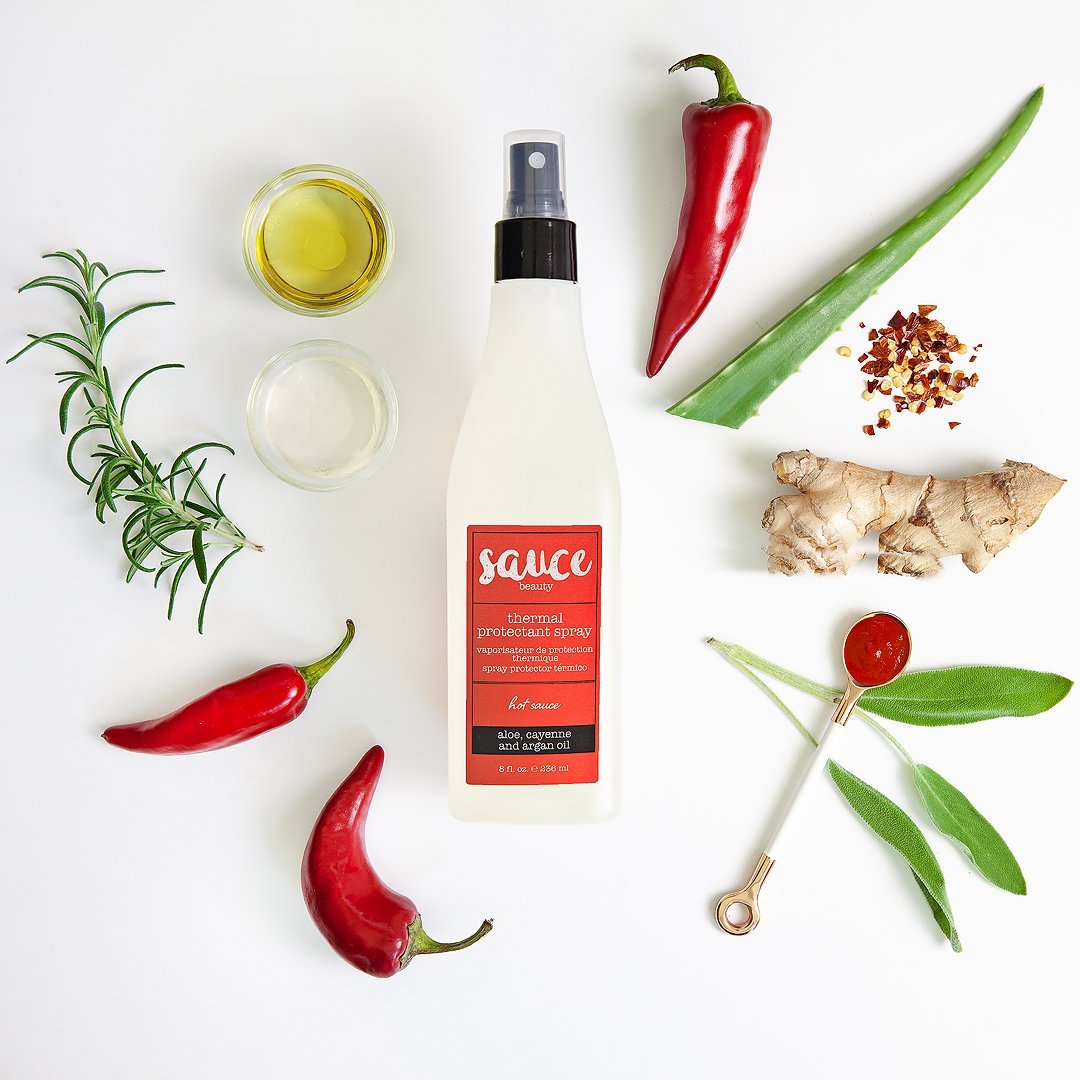 Sauce On The Go
Because we're always looking for ways to pack smartly but still look our best when we travel, we love the idea of taking our haircare products with us when we can. Travel can be a killer on your hair and we don't like to rely on the products provided in hotels, which are not always the best.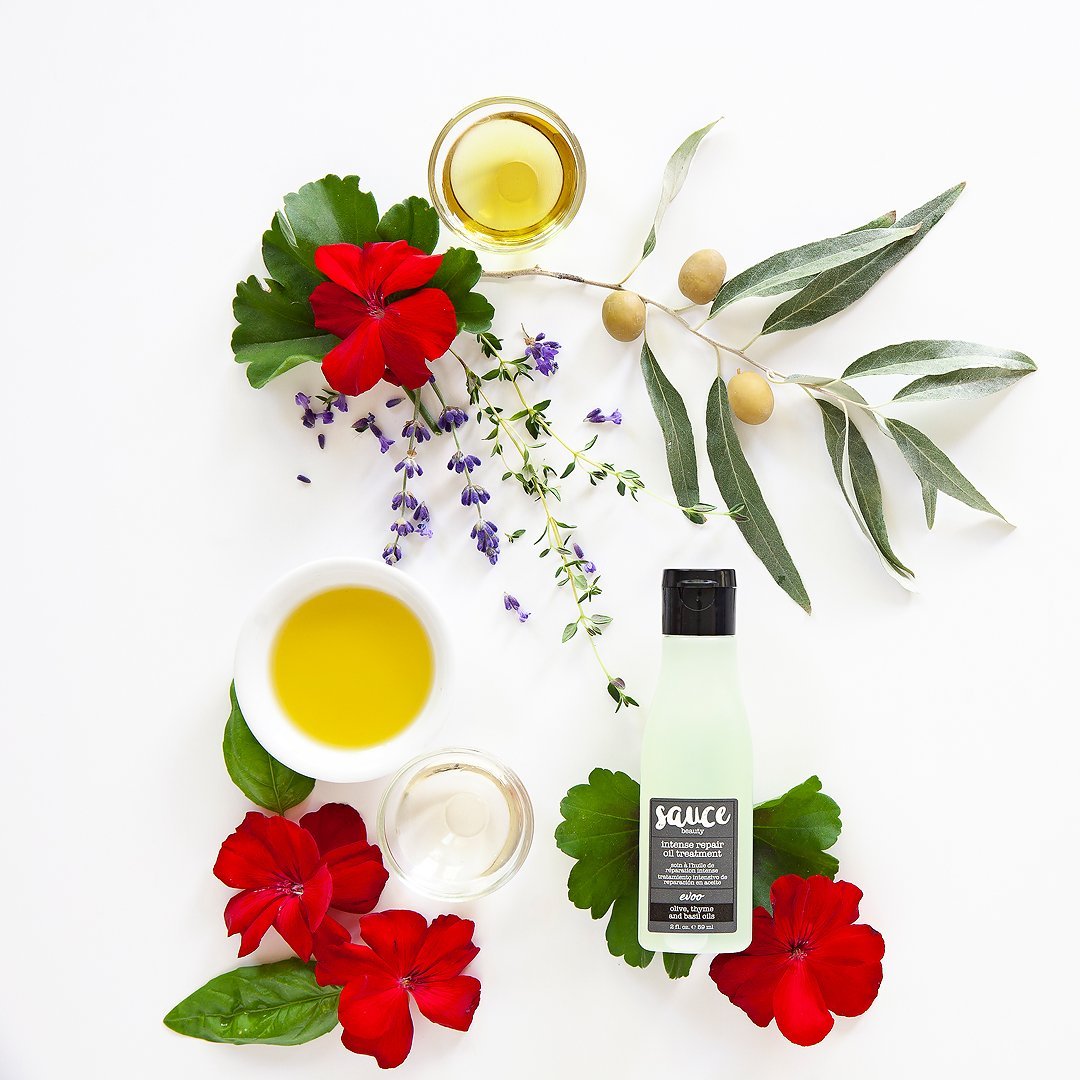 CEO & Founder Andy Rah agrees. "Sauce Beauty is great for travelers for a number of reasons.  There are no aerosols, so you can easily transfer the products into travel bottles to carry on the plane without having to check them.  The Guacamole Whip Mask and EVOO Oil both already come in travel-friendly sizes, so they're great to pack and use for moisturizing and smoothing hair whether you're in a hot, humid or cold, dry climate!  If you can't be without your Sauce Beauty products but don't have room in your suitcase, all of the products are available via Amazon Prime, so ship them ahead to your hotel anywhere in the US."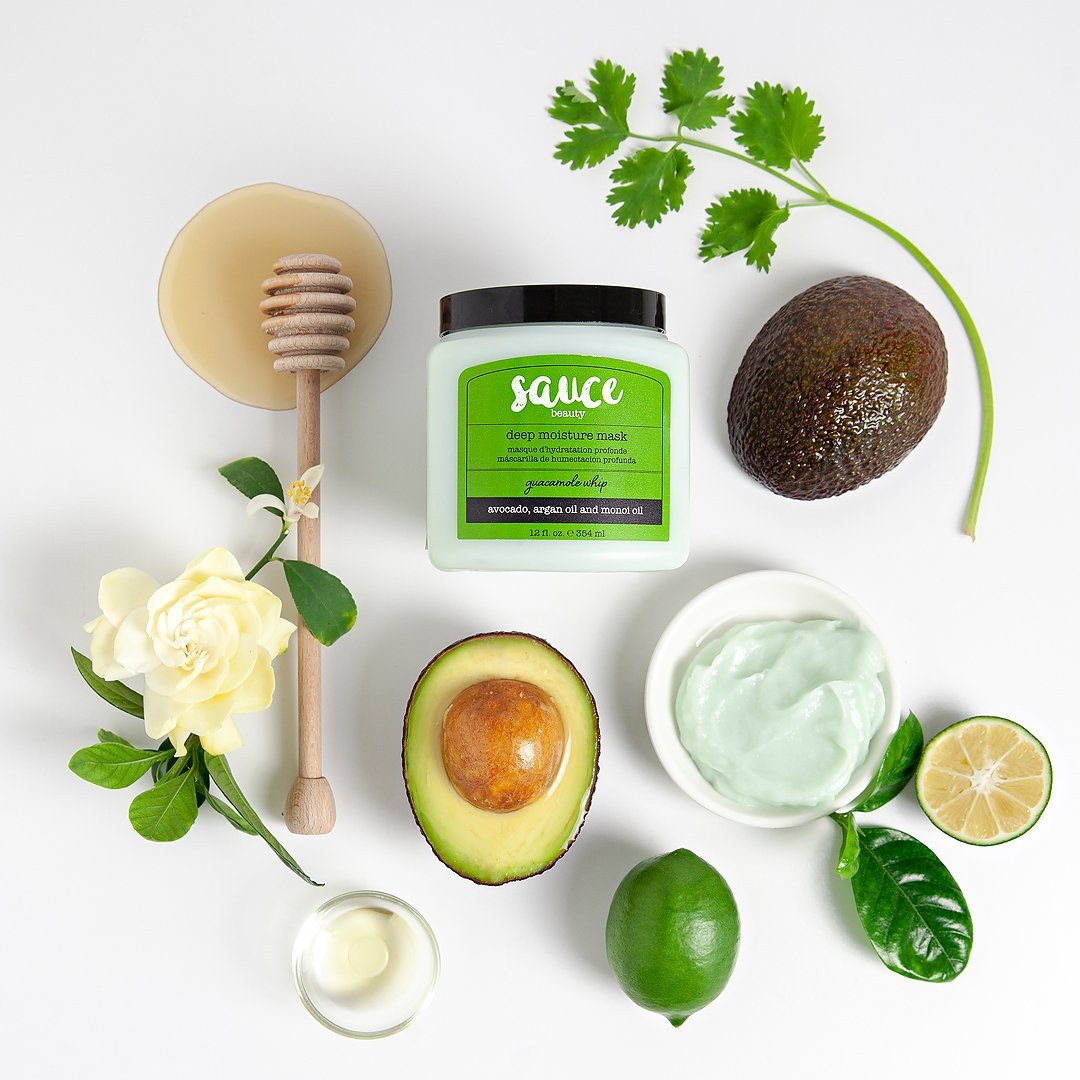 Recipe For Success
We really like the way Sauce products treat our hair and that they contain the kind of healthy ingredients we use in our kitchen. We know that we're hard on our hair and sometimes it shows. The products we tried make us feel that with regular use, we could combat the challenges of travel, blow-drying, color treatments, and other activities that are not so great for the health of our hair. The products made our hair feel and smell great. And, we love the fact that botanicals and extracts create the type of products that will help repair the problems we may have, not create more of them.
All in all, we're planning to take the Sauce products in our bags with us on our next trip. We're much happier knowing that what we're putting on our hair is nutritious hair food, not junky hair food. So if you want to love your hair with some healthy products that make your hair smell and feel great, you might want to check out  Sauce too. We think they've got a recipe for success and are glad our heads got a taste of these yummy products.
Pin to your favorite Pinterest Board