Orzo Pasta Ideas And Recipes
Orzo pasta is delicious and versatile. It's a small pasta that looks like long grain rice. In fact, you can actually use it for many dishes in the same way you would either pasta or rice.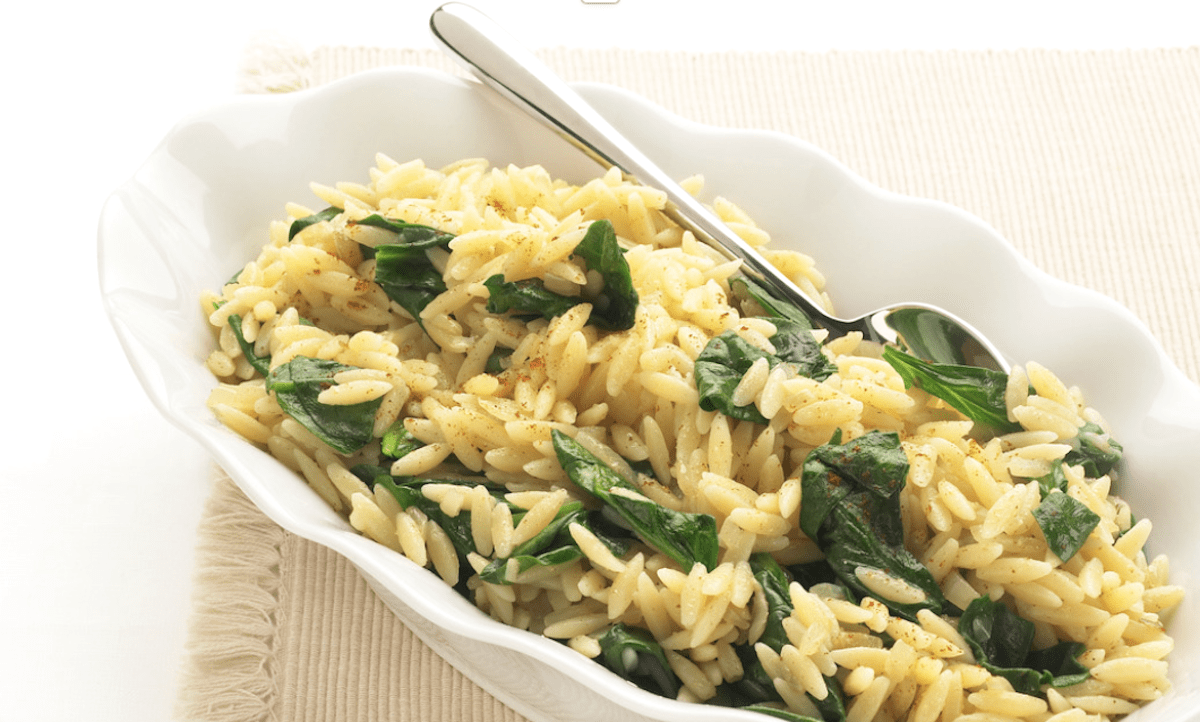 But it's got a lot of wonderful properties that make it perfect as a side dish, mixed with vegetables, chicken, shrimp, or just about whatever you have and what sounds good to you.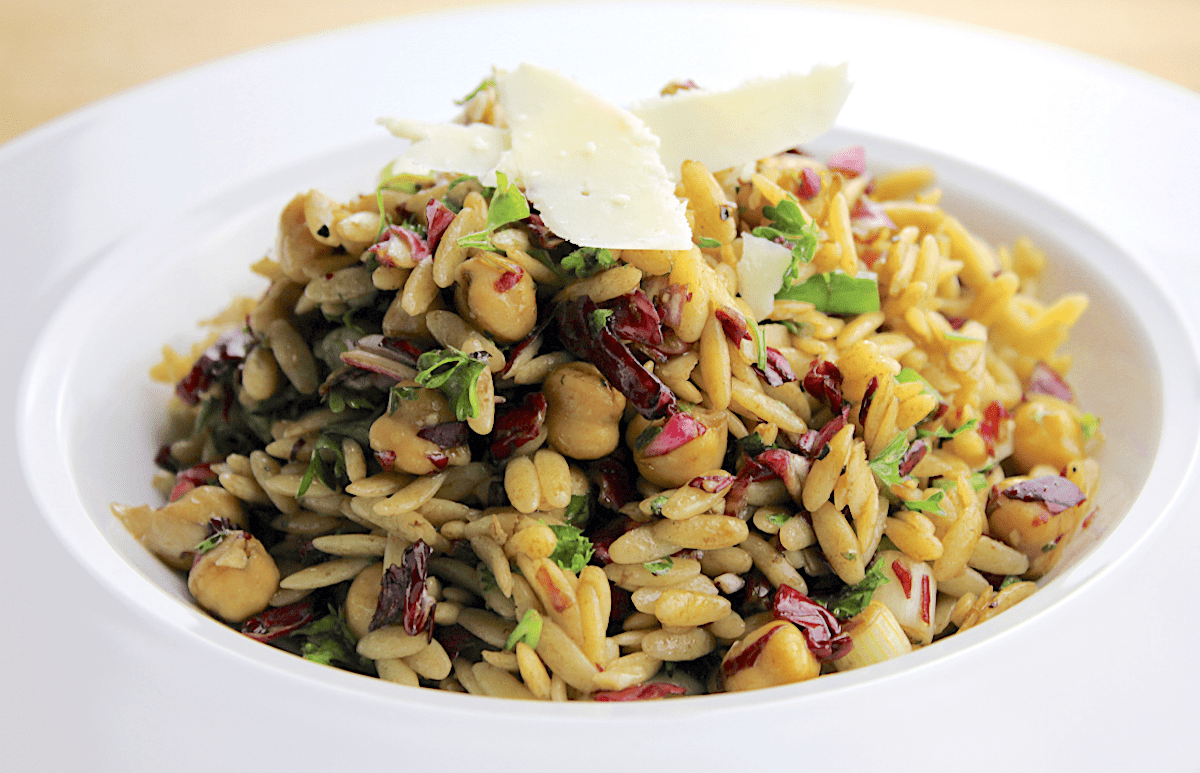 Orzo Recipes And Ideas
Greek orzo makes many popular dishes such as the famous avgolemono (egg lemon) soup.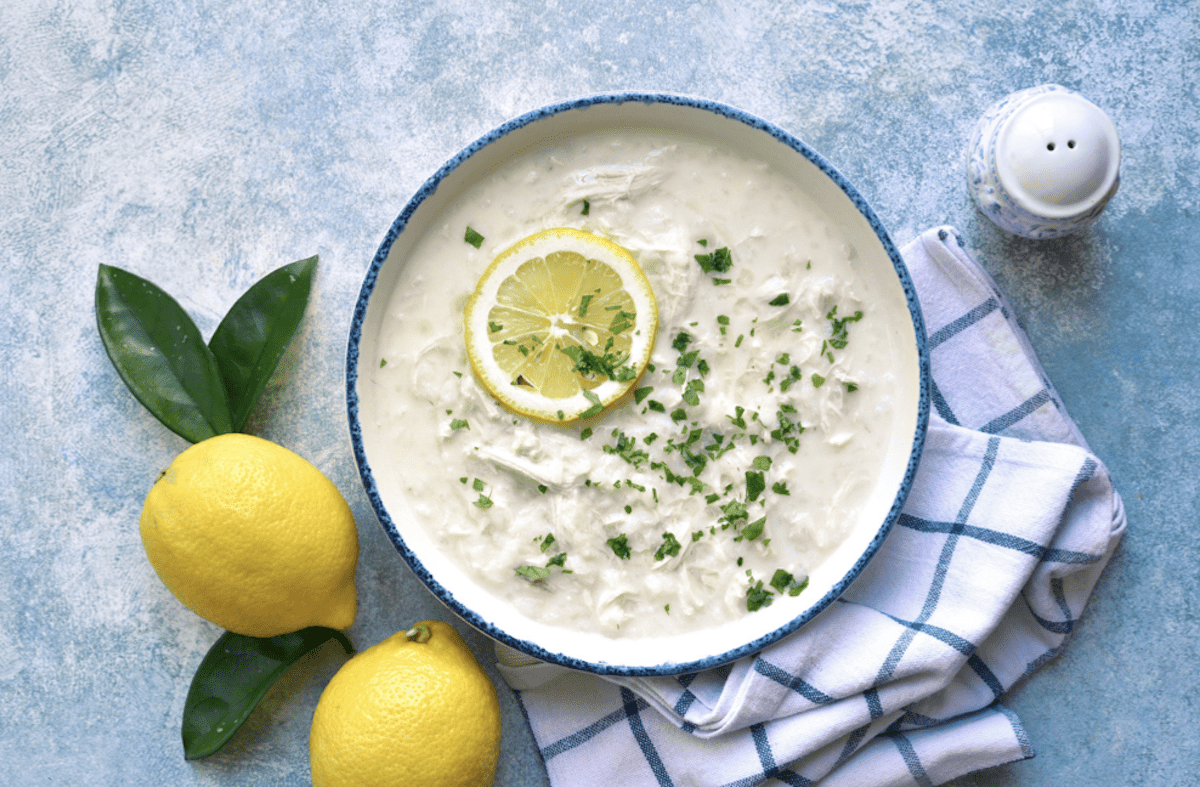 And adding orzo pasta to a Greek salad gives it even more depth as the orzo absorbs all of the lovely flavors.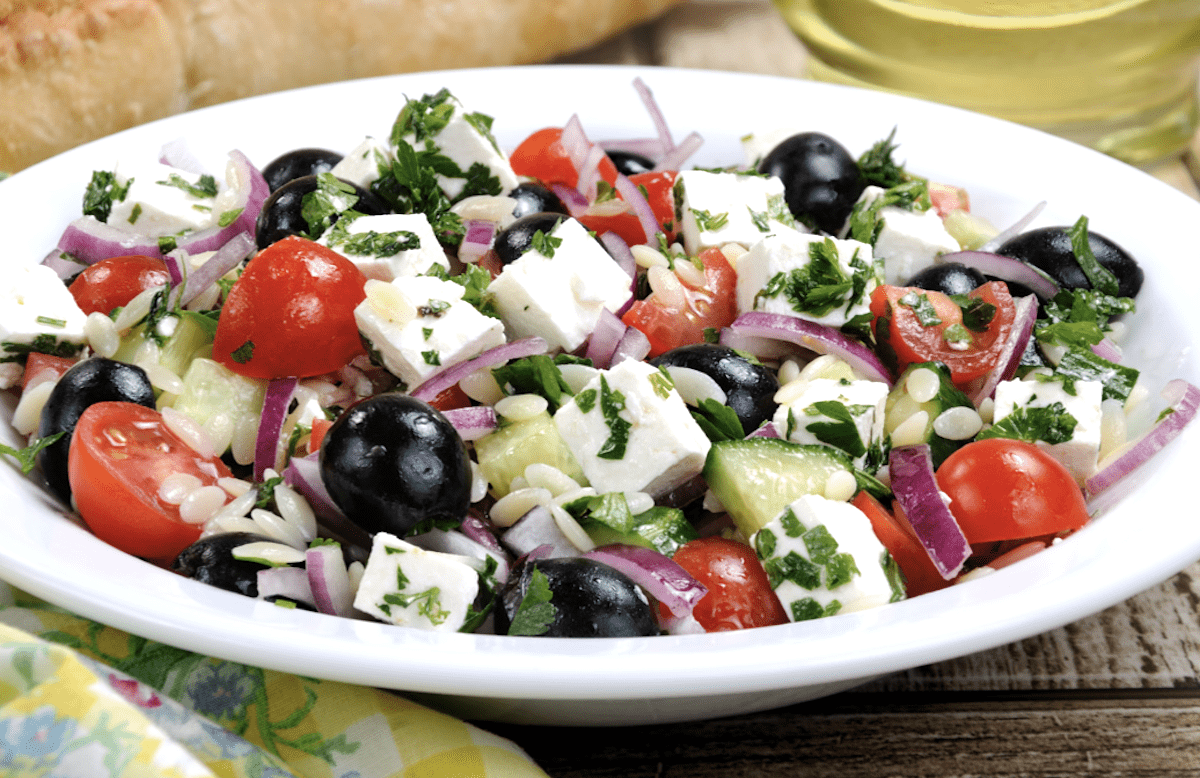 Orzo recipes can be as easy or complex as you like. Orzo itself is plain, so you can spice it to make different flavors.
Add it like orzo rice to a Mexican albondigas soup.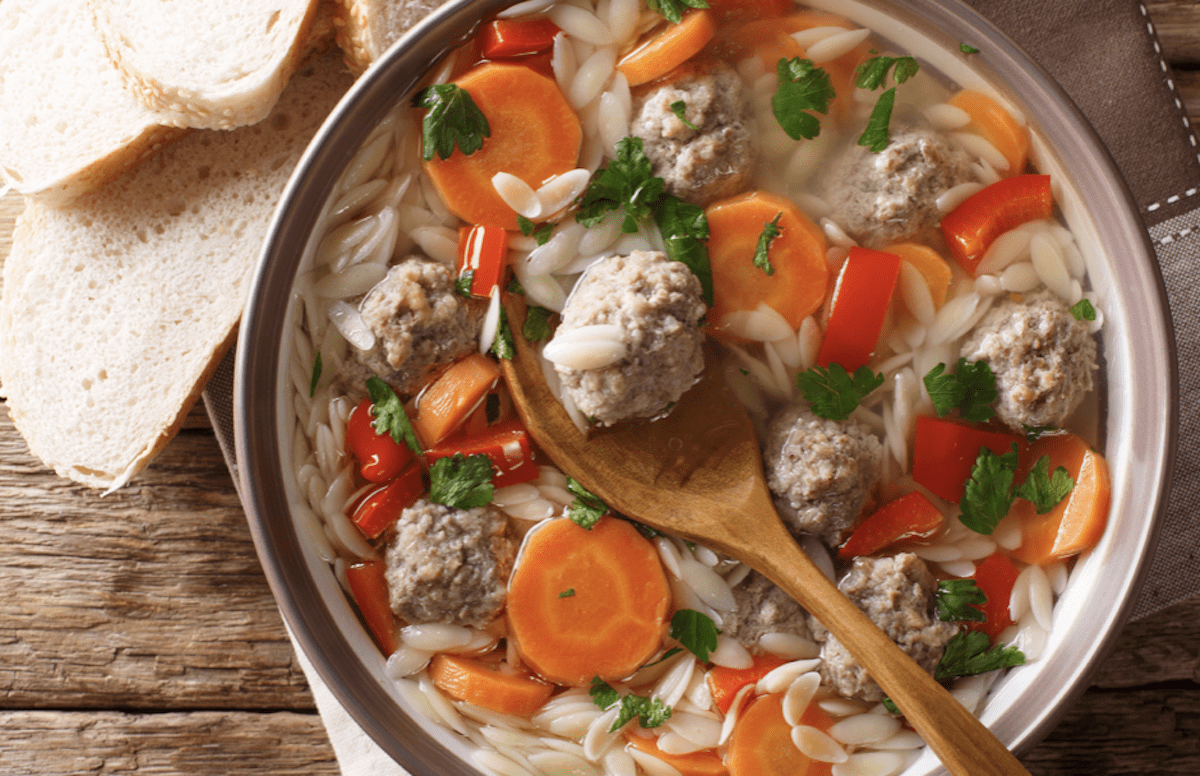 Add some kalamata olives and chicken for a Mediterranean dish.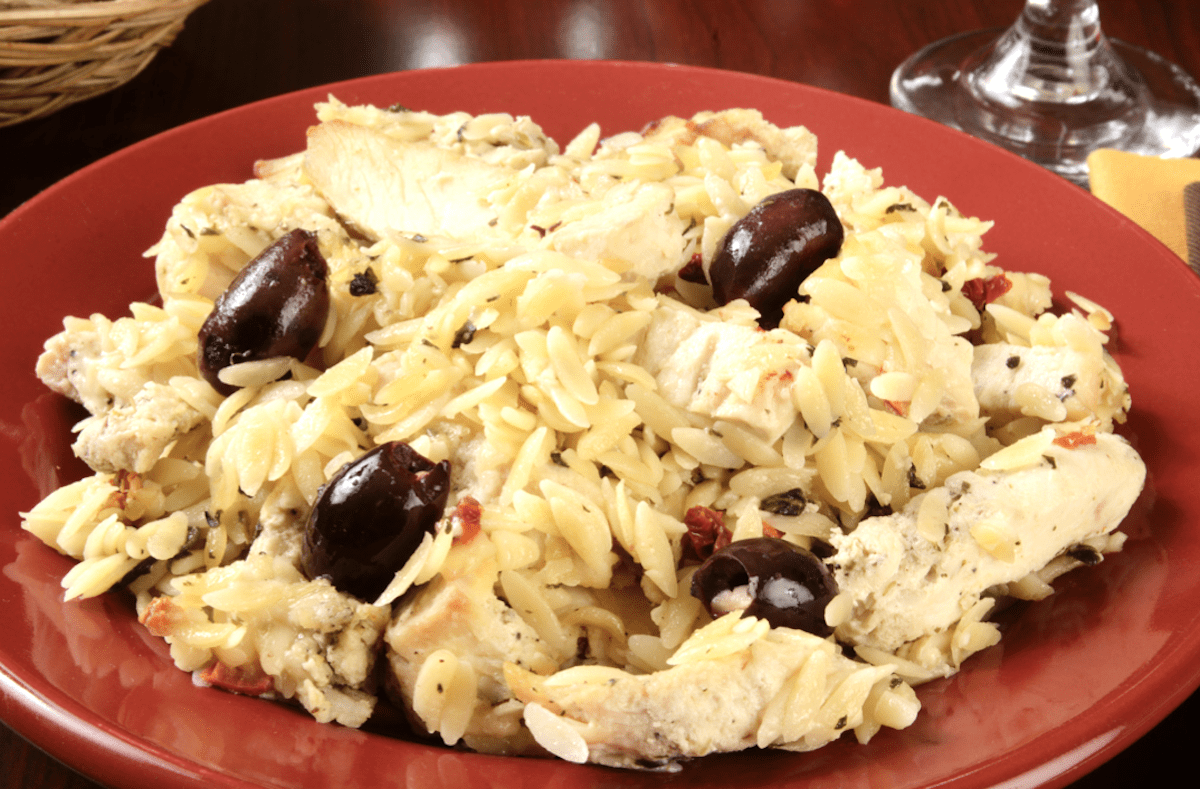 Get as creative as you like. Orzo pasta is good whether it is served cold or hot.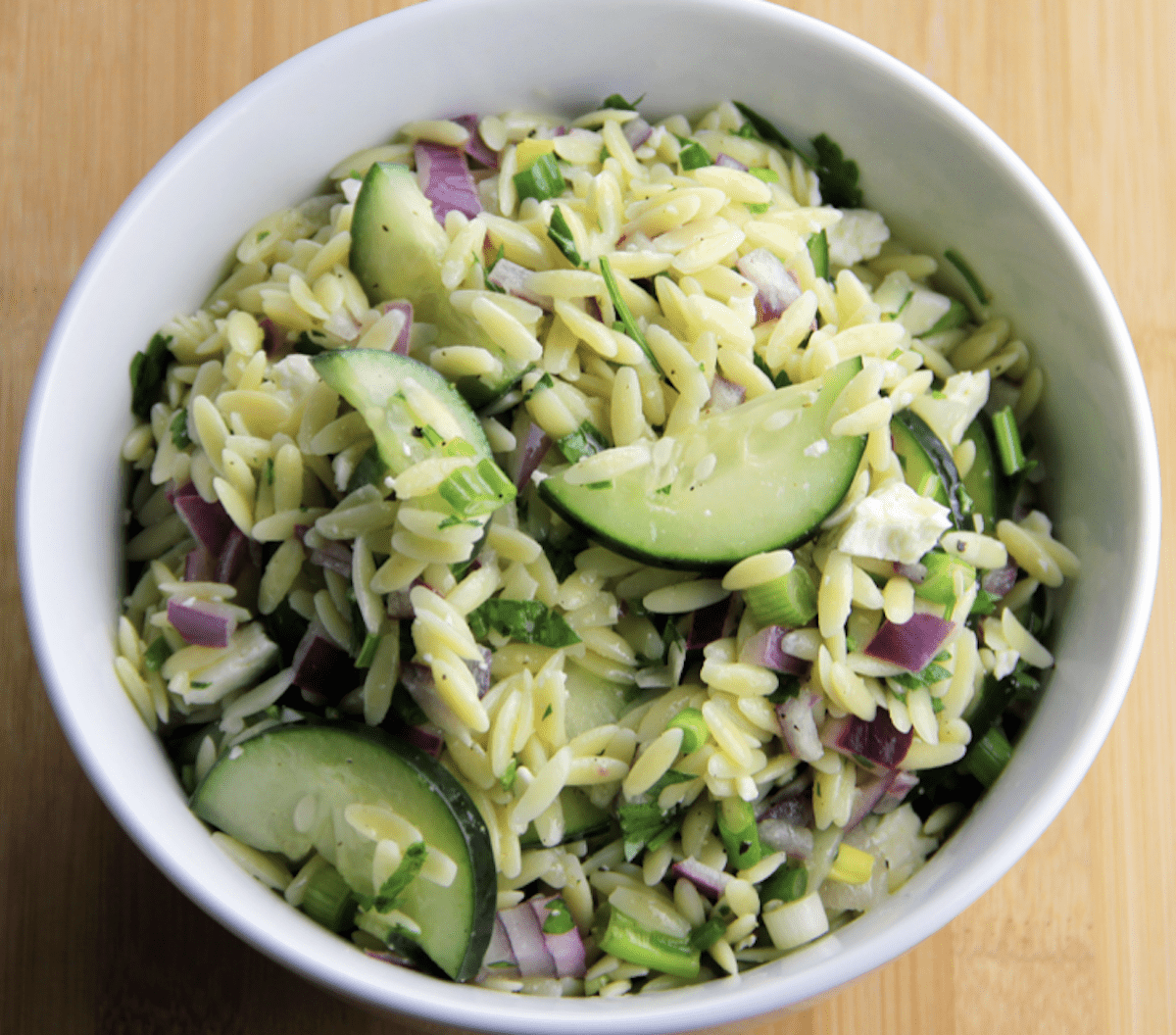 Add your favorite veggies to make a delicious and filling vegetarian meal.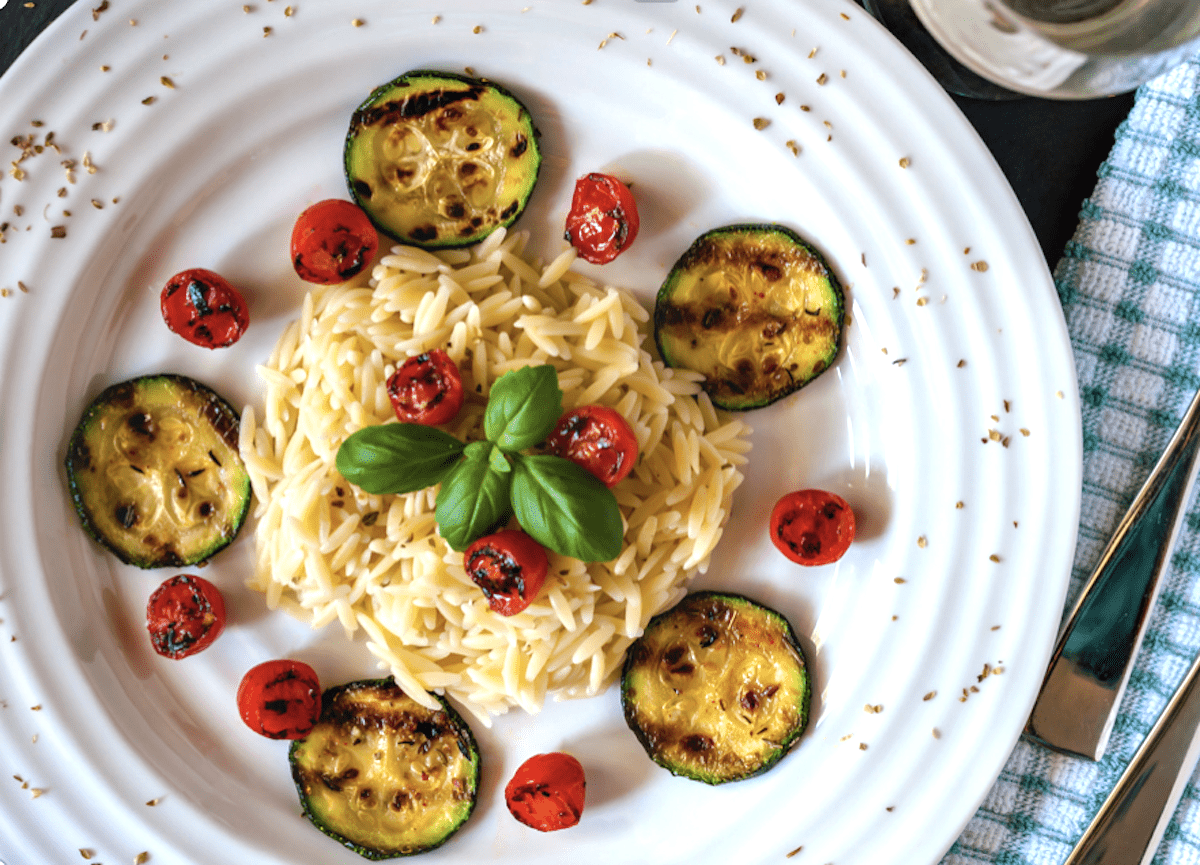 Chicken goes great with orzo too.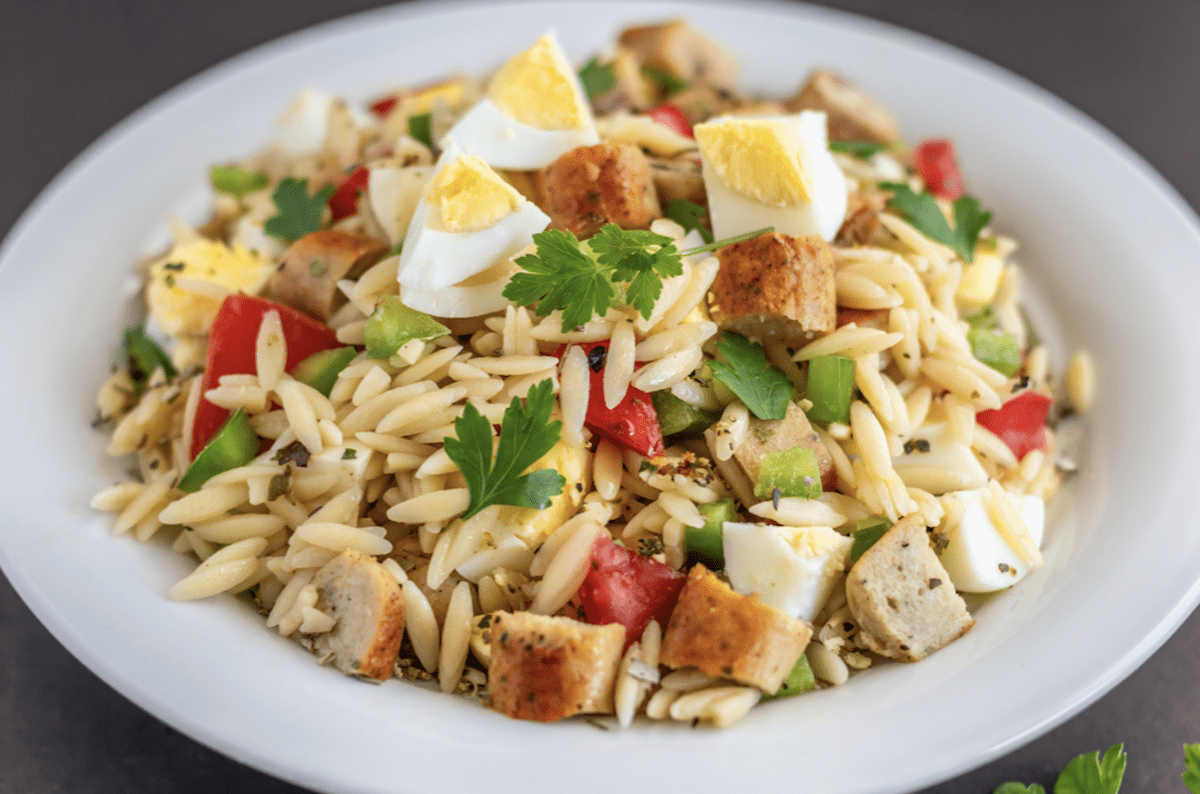 You can make wonderful chicken soup by adding orzo pasta.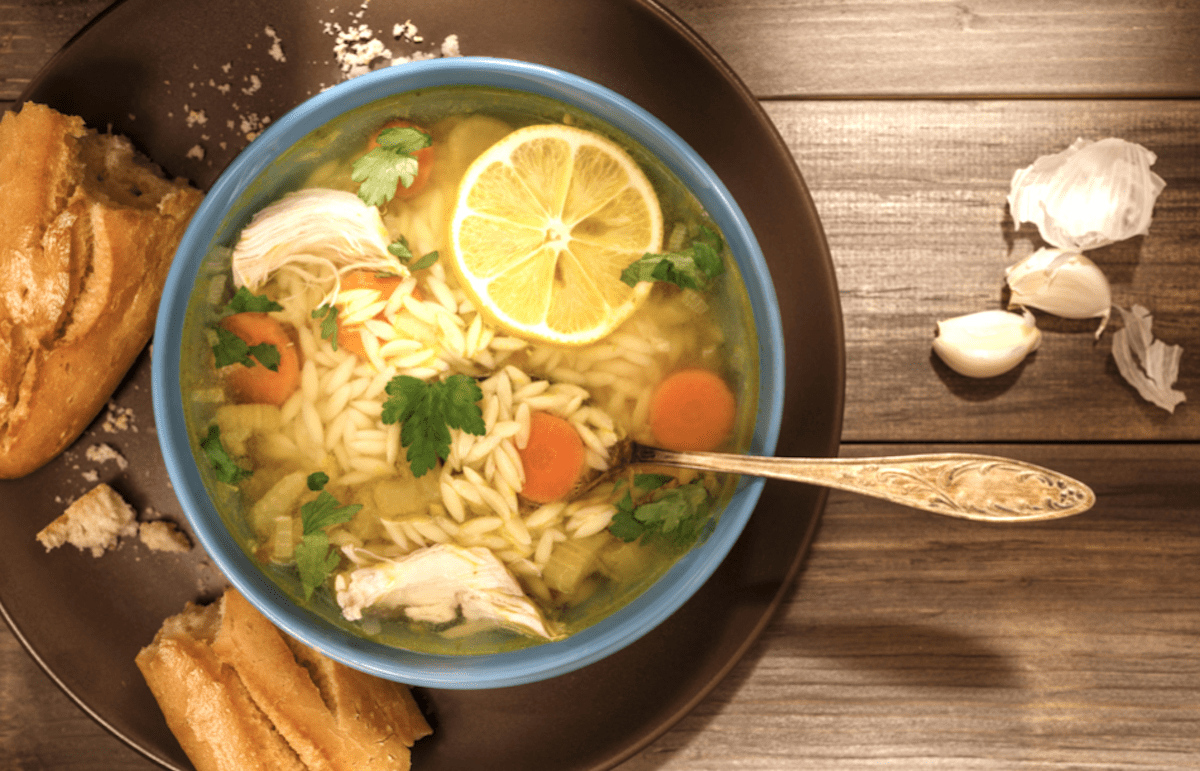 Or just make a veggie orzo soup.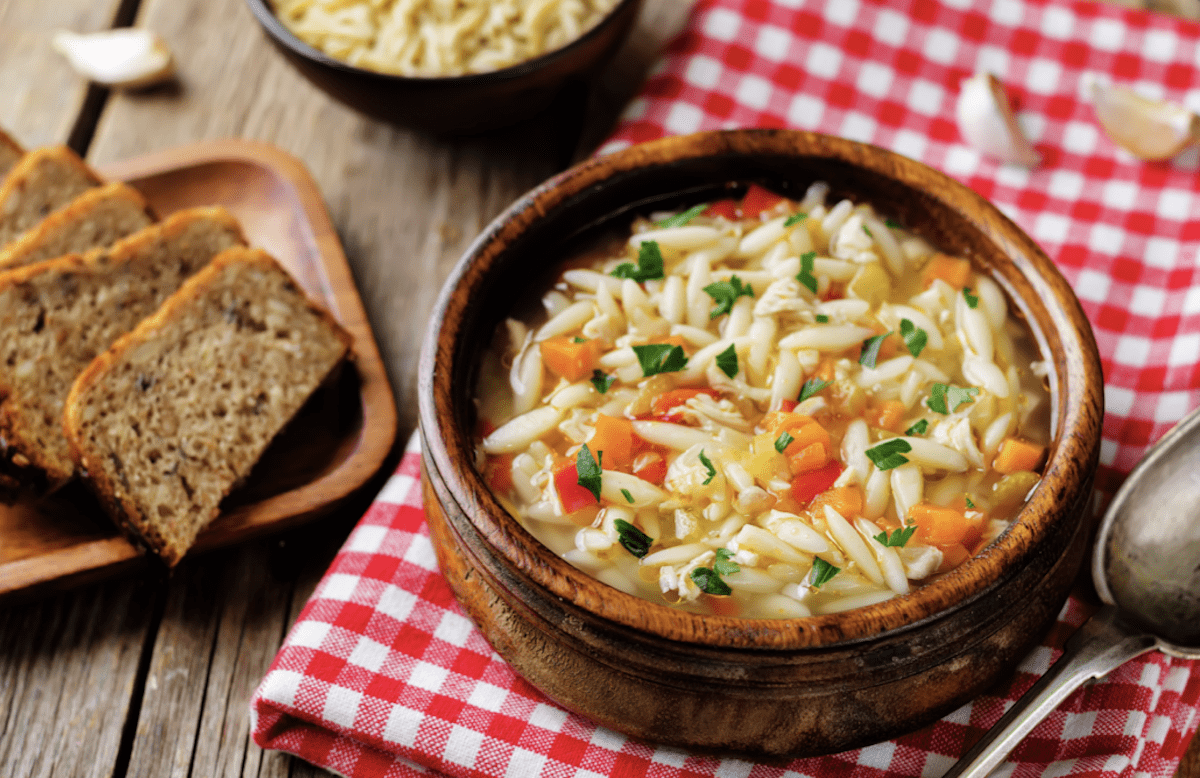 We're going to make a simple orzo pasta recipe that you can make in a single skillet. Ours is a lemon orzo with veggies, sprinkled with some feta cheese. You can add chicken or other protein you like. Recipes for orzo are very flexible. So experiment a little and make some orzo recipes of your own.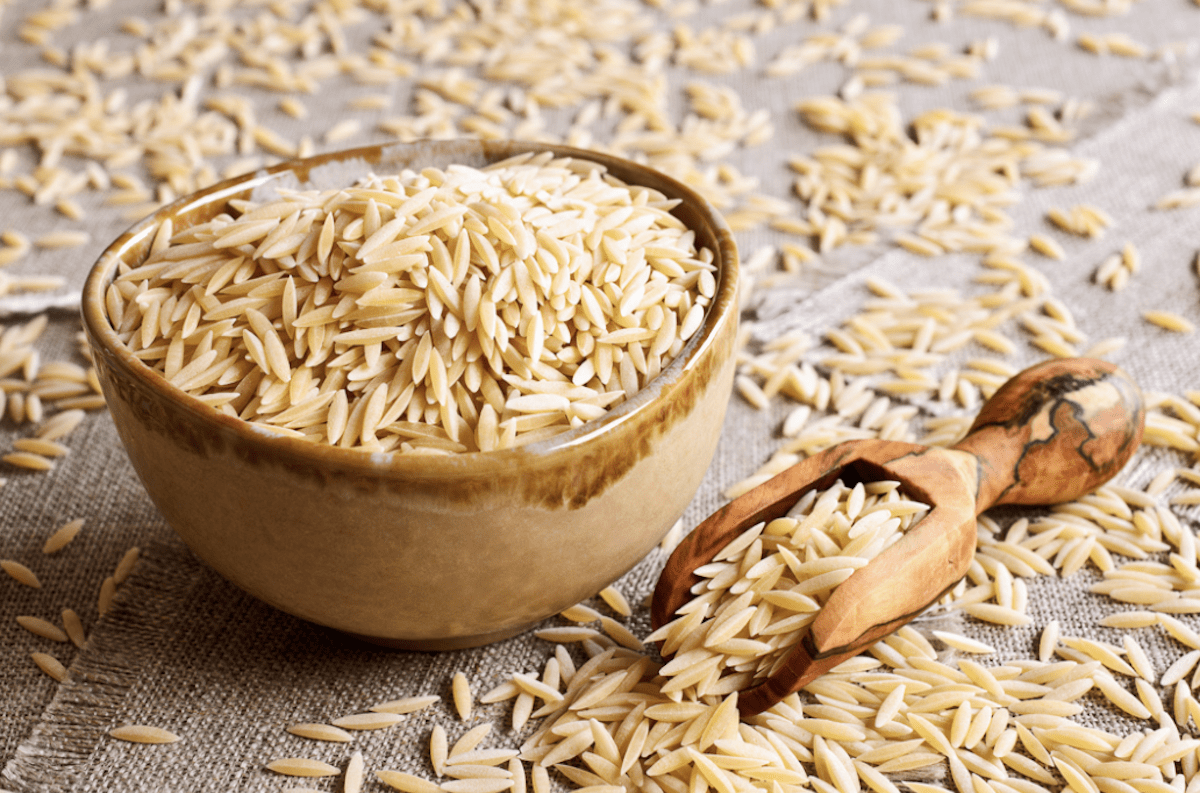 Easy Lemon Orzo Pasta With Vegetables
This is one of our favorite orzo recipes. It's easy and flexible. You can use whatever vegetables you like or have on hand. Spinach, kale, broccoli, peas, eggplant, tomatoes, and many others. We're also going to add some cannellini beans to ours for a boost. Any beans would work.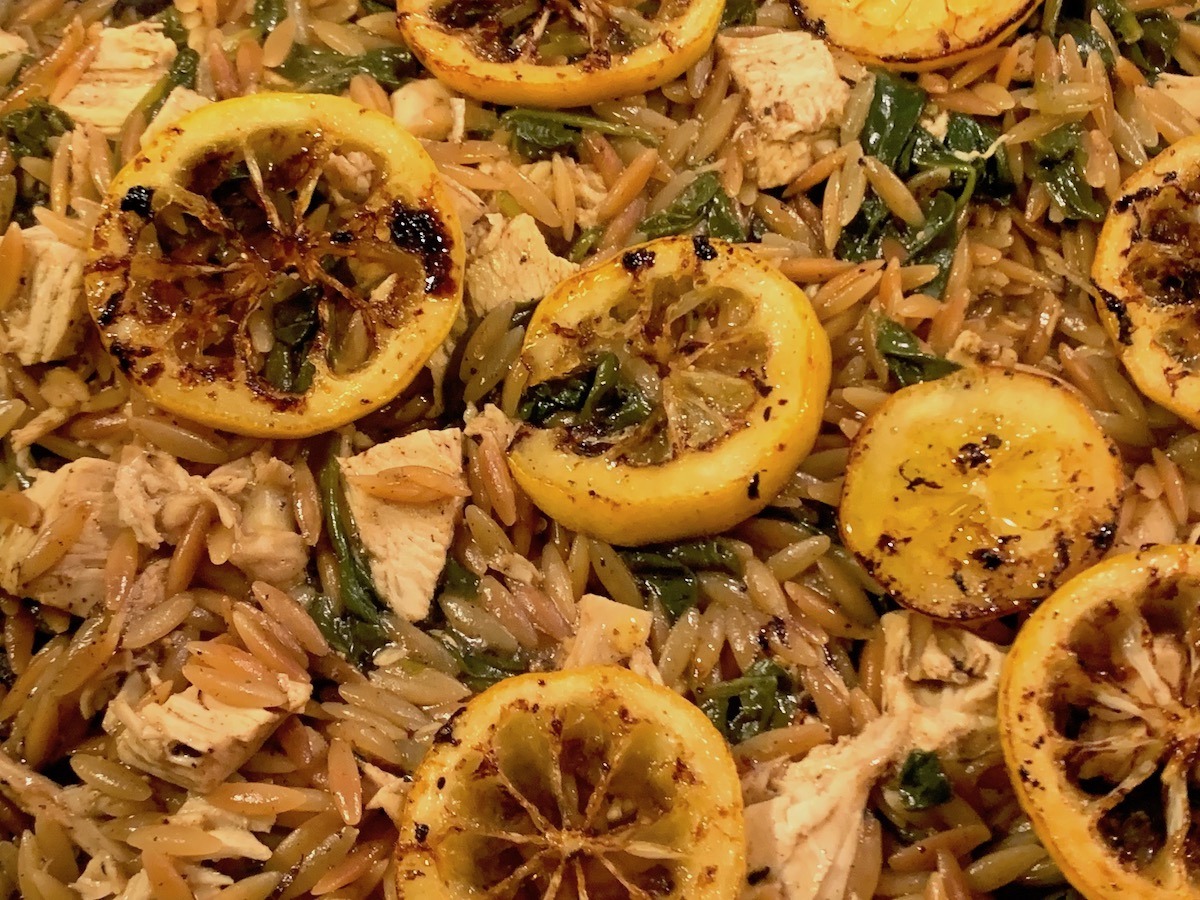 INGREDIENTS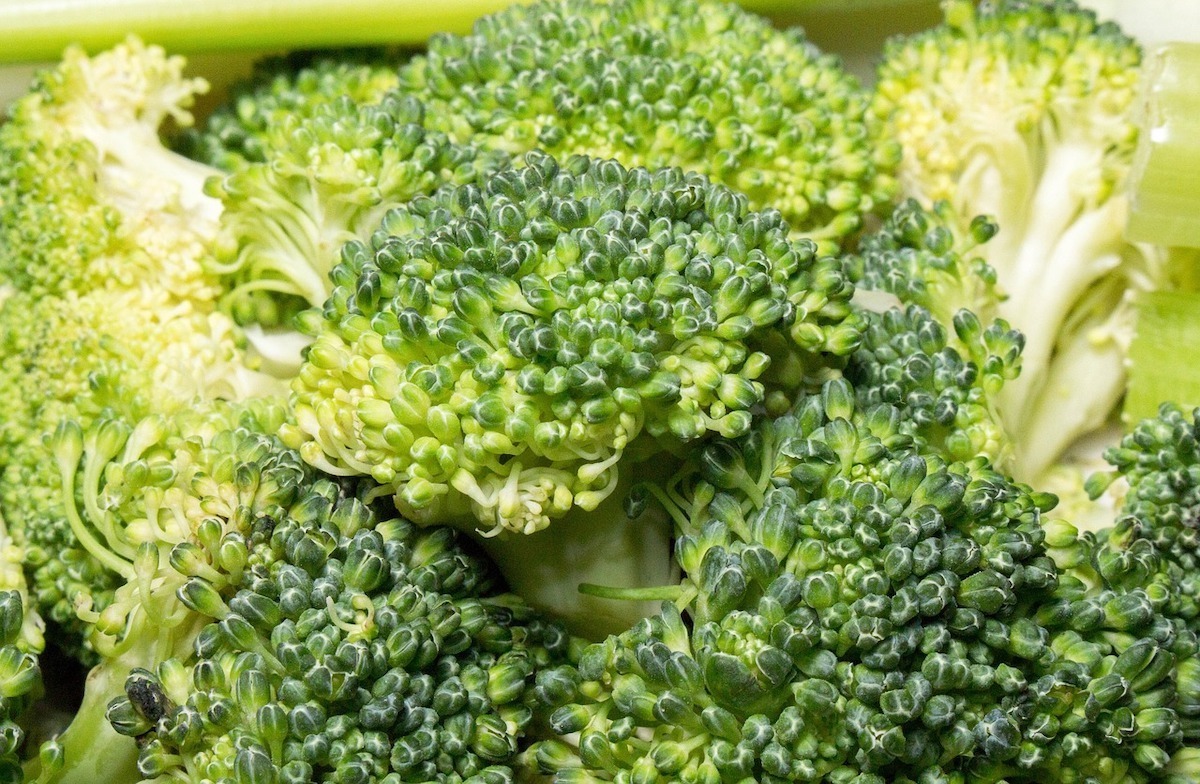 2 tablespoons extra virgin olive oil
1 cup cannellini or other canned beans
1  lemon, sliced
2 tablespoons butter
1 large clove garlic, minced
1 cup orzo pasta
1/2 cup dry white wine
2 1/4 cups low sodium chicken broth
2 cups broccoli florets, peas, or torn spinach, kale, or other veggies or greens
3 Tablespoons fresh lemon juice
1 teaspoon dried dill or 1 Tablespoon fresh dill
Salt and pepper to taste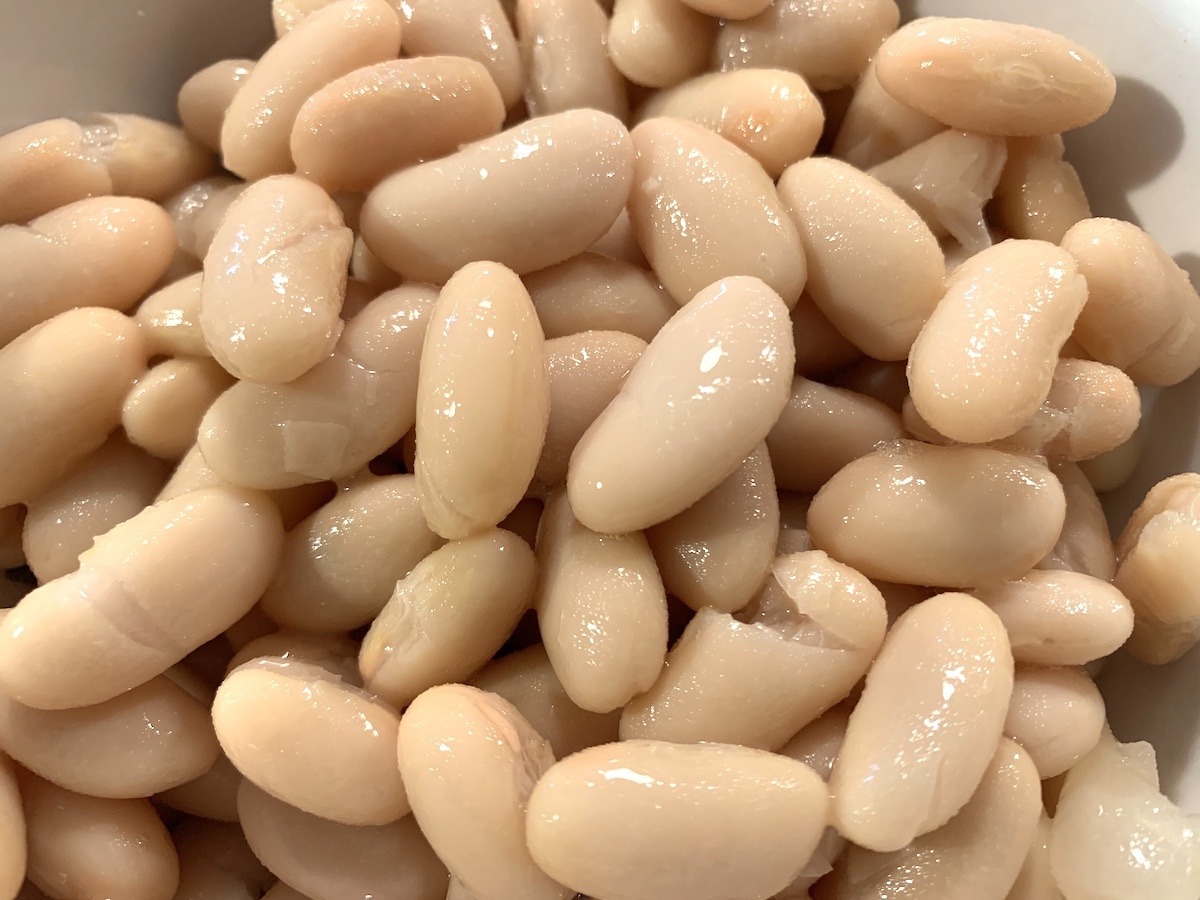 Directions
1. Heat the olive oil and butter in a large skillet on medium-high heat.
2. Add the lemon slices. Sear the lemon until it gets golden brown, turning so that it cooks on each side, about 2 minutes. Remove the lemon from the pan and set aside.
3. To the same skillet, add the broccoli or other larger vegetables to pan and steam until slightly softened. Remove and set aside with the lemon. If you are using greens, you can skip this step.
3. To the same skillet, add the garlic and orzo. Stir and cook until the garlic is fragrant and the orzo is toasted, about 3 minutes.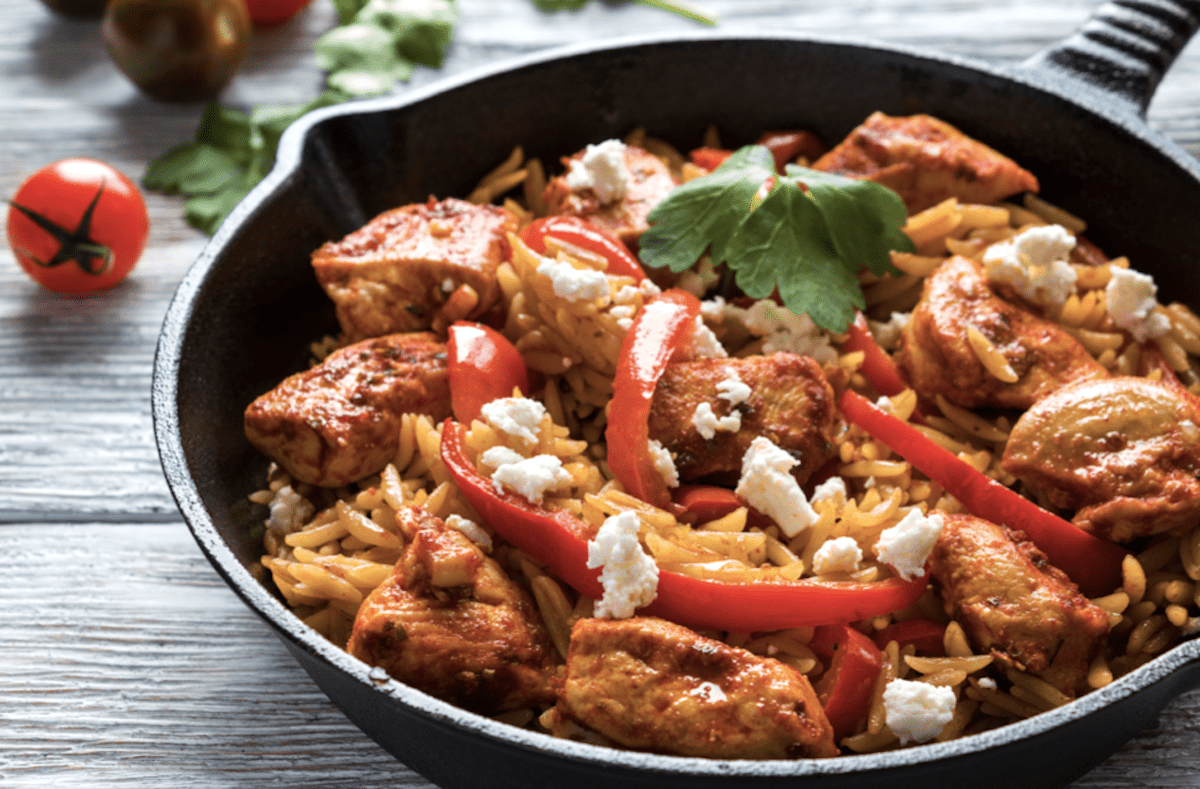 4. Add the wine to the skillet and de-glaze the pan, scraping up all the crunchy bits. Add the broth and lemon juice. If using greens, add them at this time. Bring the mixture to a boil over high heat and stir until liquid begins to absorb.
5. If using larger vegetables, add them to the pan and mix in with orzo and stir until liquid is absorbed and orzo is softened like "al dente" pasta.
6. Add lemon slices to the pan and re-warm for a minute or two.
7. Place a serving of orzo pasta and vegetables on to each plate. Top with a lemon slice.
8. Sprinkle with dill and feta cheese.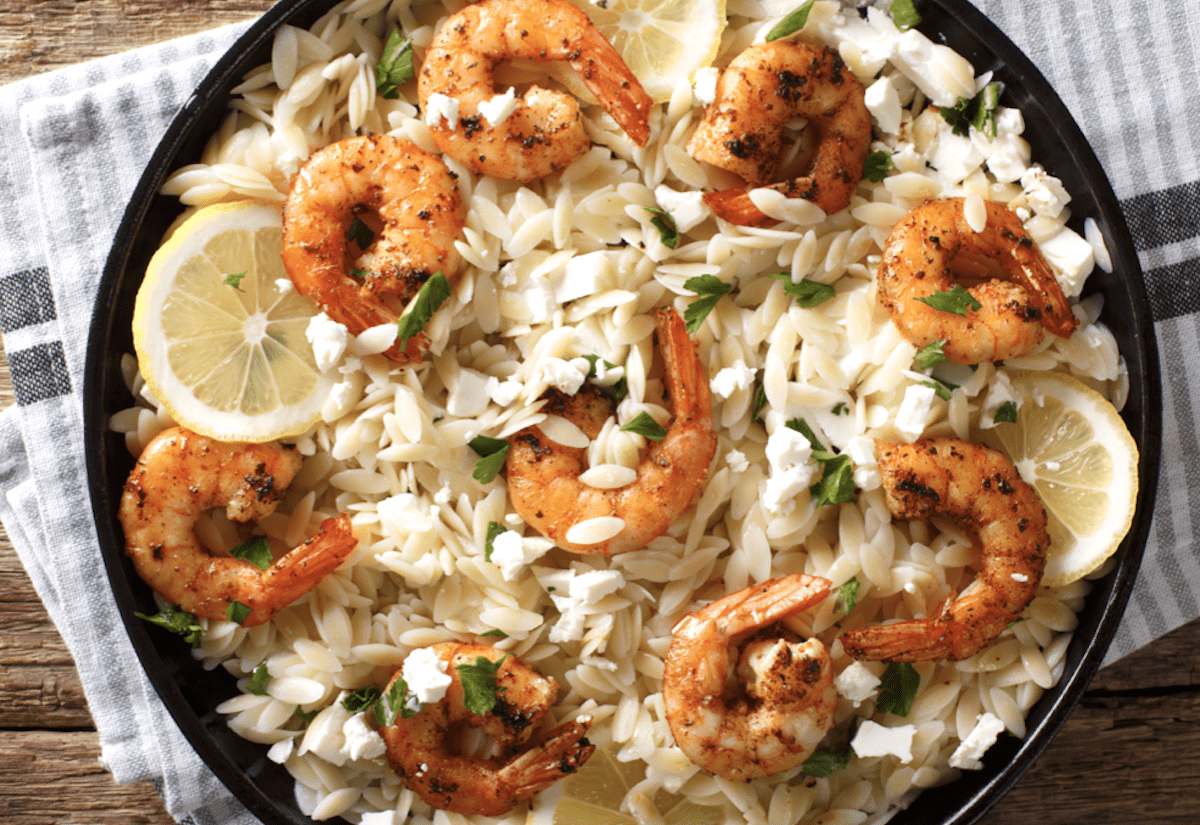 You can also add cooked chicken, shrimp, or other protein if you like. Serve on its own or with a side salad and crusty garlic toast.
For more ideas and recipes to help with your pantry cooking, try our Shawarma or Gyros Pita,  or Ultimate Egg Sandwich Recipe.
Pin to your favorite recipe boards on Pinterest
.