Grand Geneva Fires Up Flavor
Beautiful and Tasty Grand Geneva
Grand Geneva Resort & Spa in Lake Geneva Wisconsin is a longtime favorite with locals and visitors alike. Especially for folks looking for a quick getaway from  Chicago and the surrounding area. When Memorial Day comes around this year, foodies will be flocking to taste the fresh and exciting flavors of chef Nelly Bujele. Combining his Latin American heritage and Midwest upbringing, Chef Nelly is launching a new menu that is sure to please.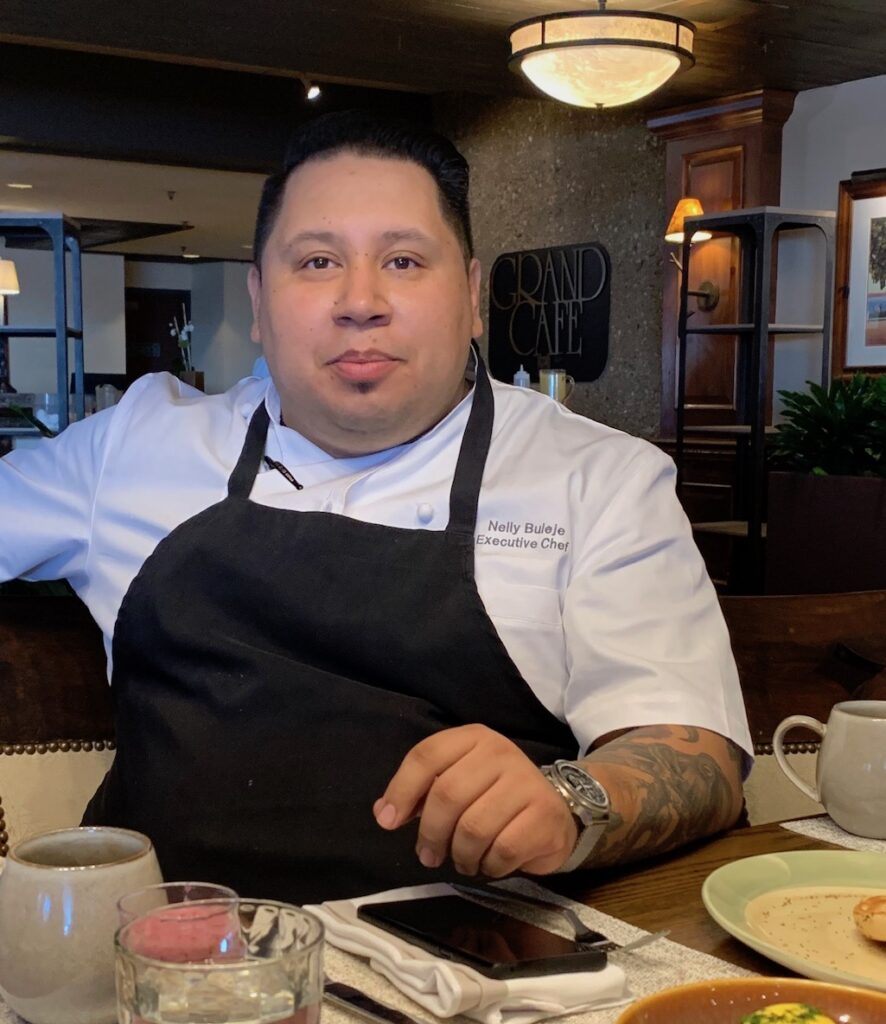 Known for its idyllic beauty and easy access to fun activities year round, the expansive Grand Geneva Resort also has many options to thrill food lovers. Chef Nelly's enthusiasm for sharing his culinary passion is undeniable – and infectious. This joy fills every nook and cranny of the dining experience.
Midwest Roots and Latin Influence
Part of the fun for Chef Nelly in launching the new menu is because he had his first kitchen job as a teenager at the resort. Now he serves as Executive Chef. His love for the place and the flavors of his roots add excitement and modern approaches to the menu.
Chef Nelly's heritage with roots in Guatemala, Peru, and Mexico play a part in his culinary creativity. He was born in Chicago and moved to Wisconsin as a youngster. Preparing tasty food was also a part of the culture that surrounded him and makes him happy to this day.
Grand New Tastes To Try
The flagship ChopHouse at Grand Geneva is one of Chef Nelly's playgrounds for showing off his culinary flair. We had the opportunity to try out some of the magic he's making in the kitchen at a 5-course tasting menu. His creativity and imagination made the dishes not only delicious to eat but full of stories and fun as well.
Seafood
No indulgent meal would be complete without a giant seafood platter. While lobster, king crab, and oysters might required occupants, other elements were surprising and delightful. The shrimp lobster deviled eggs, caviar & umami smoked salmon collars with charred scallion salsa verde tell another story.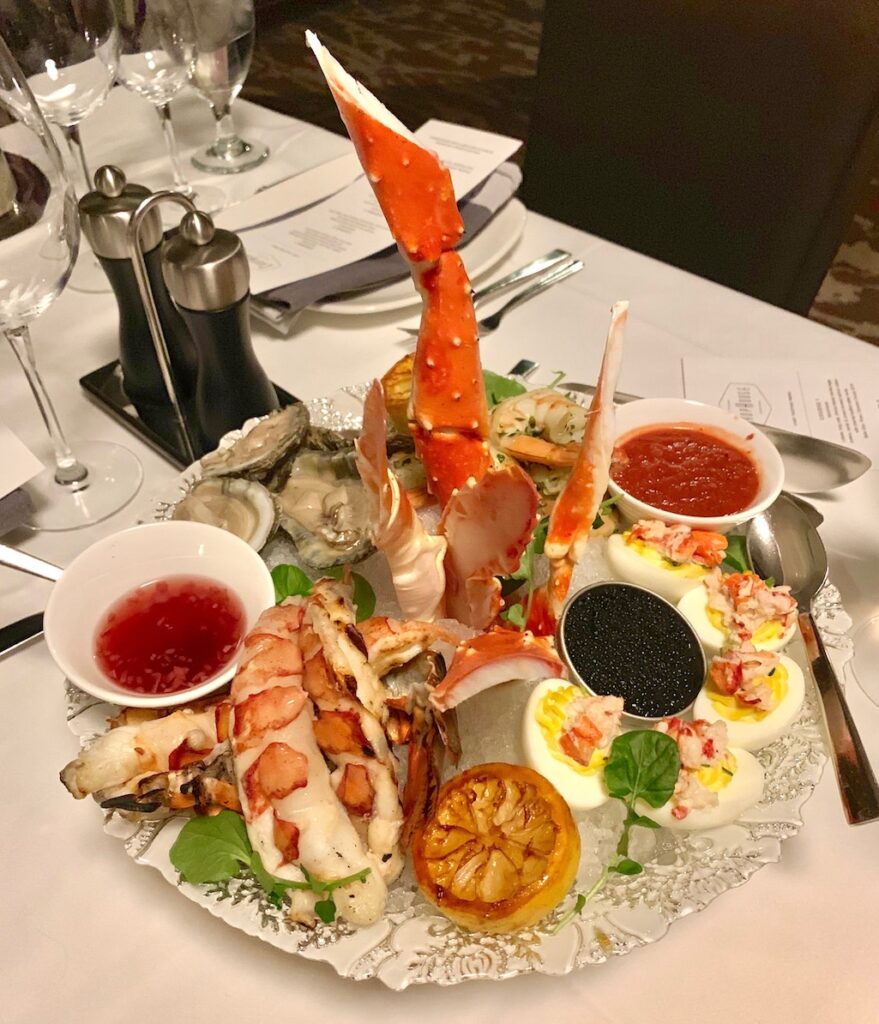 Chef Nelly also thrills with a gorgeous bit of wrapped sea bass. Now, very often you'd see a piece of salty prosciutto enrobing the delicate fish. But Chef maintains the delicate flavor of the fish while setting it off with the more subtle saltiness of the paper-thin country ham. Roasted mushrooms, ham broth peas, and pistou add a refined finish to a dish that satisfies those who don't enjoy strong "fishy" flavors.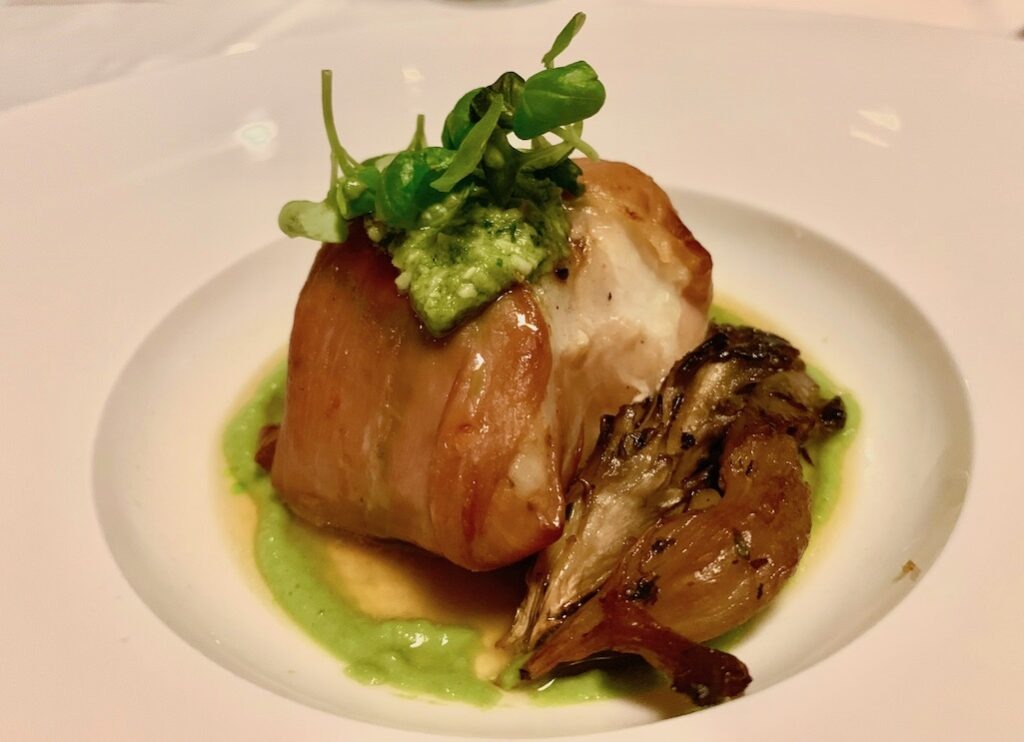 The impressive platter shows off the classic style you will see all over the Grand Geneva. It's grand but not showy. And everything is delicious.
Meat
If you're a meat lover, you'll want to get in your car and head to Grand Geneva as soon as the new menu arrives. Chef Nelly has devised a gorgeous dry aged cowgirl ribeye that is out of this world. Part of the reason is that Chef Nelly and his culinary team have built a custom art box for the resort to create special whiskey-aged rib steaks. Dry aging breaks down the connective tissue in the beef making it incredibly tender and developing a rich flavor. Smoked marrow butter, loaded marble potatoes and brussels sprouts complete the perfect plate.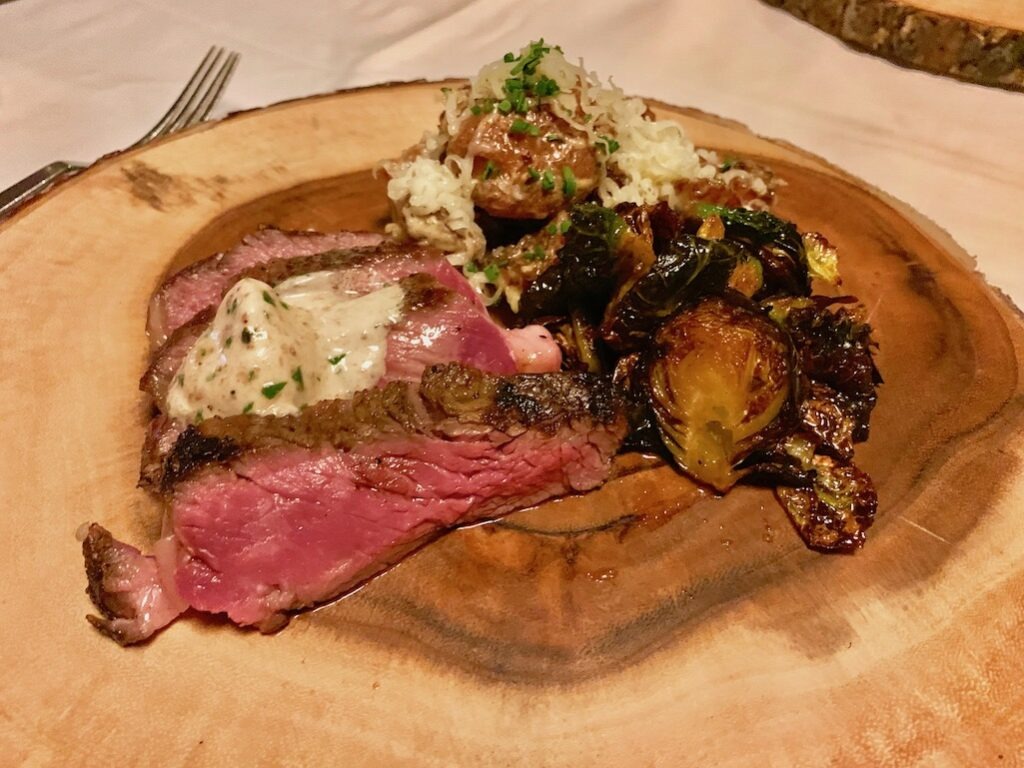 Vegetables
Whether you are vegetarian or just want to start your meal with something a bit different, look to some of the vegetable offerings for a wonderful way to get your vitamins. Sweet potatoes, rainbow carrots, cauliflower, beets and other picks of the harvest play a prominent role. Finished with delicate accents such as aromatic salt, pumpkin seed oil and chermoula, the veggies stand with something different to savor in every bite.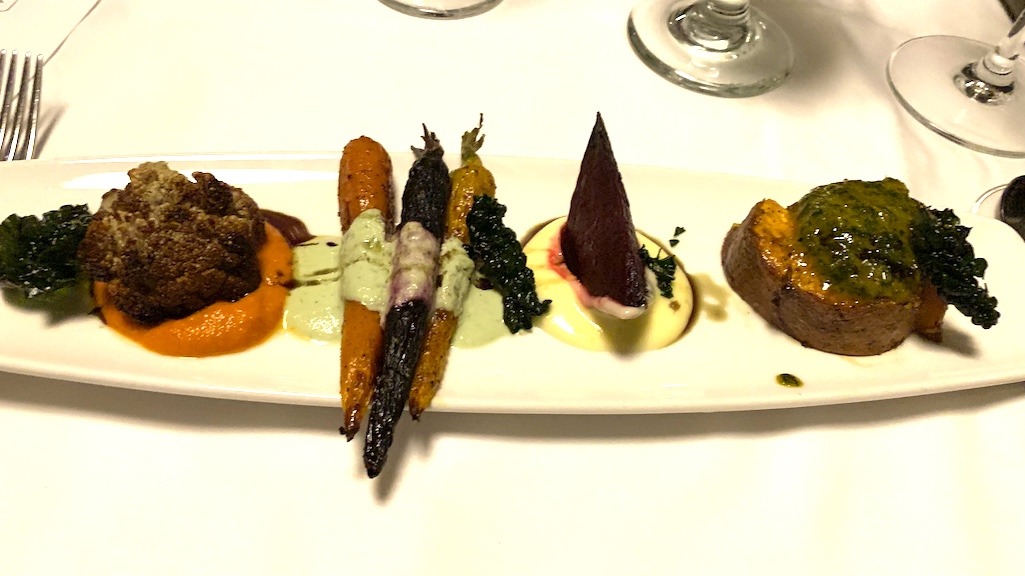 Dessert
If you're going to enjoy the full pleasure of a night out, you simply have to save room for dessert. And what better way to indulge than with a truly classic dessert – Baked Alaska. We love this dessert in its original form, with ice cream and cake surrounded by browned meringue. Chef Nelly takes this already tasty dessert to a whole new level. Creating personal sized domes of deliciousness, he combines chocolate ice cream and chocolate cake with a lovely splash of cherries before enveloping this perfect blend of flavors in an igloo of meringue. Warm on the outside, cool on the inside, Chef Nelly's interpretation of Baked Alaska adds grand to the Grand Geneva's sweet ending.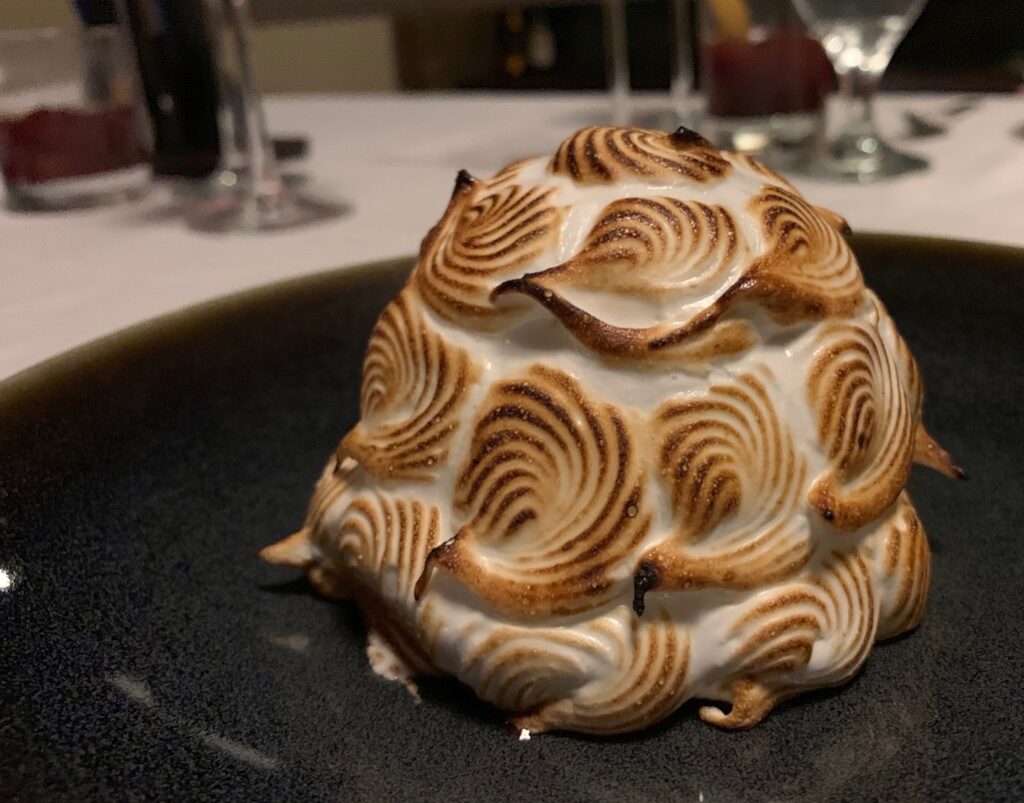 Beverages
While the new menu stimulates the senses, the Grand Geneva's beverage program is also kicking it up a notch. Wine pairings cover a wide swath. We enjoyed a lovely Sonoma County Belle Glos rosé, Orin Swift Papillon from Napa Valley, and a Chardonnay from Sonoma-Cutrer in the Russian River Valley. The Ponzi Vineyards Pinot Noir from Oregon's Willamette Valley complemented Baked Alaska perfectly.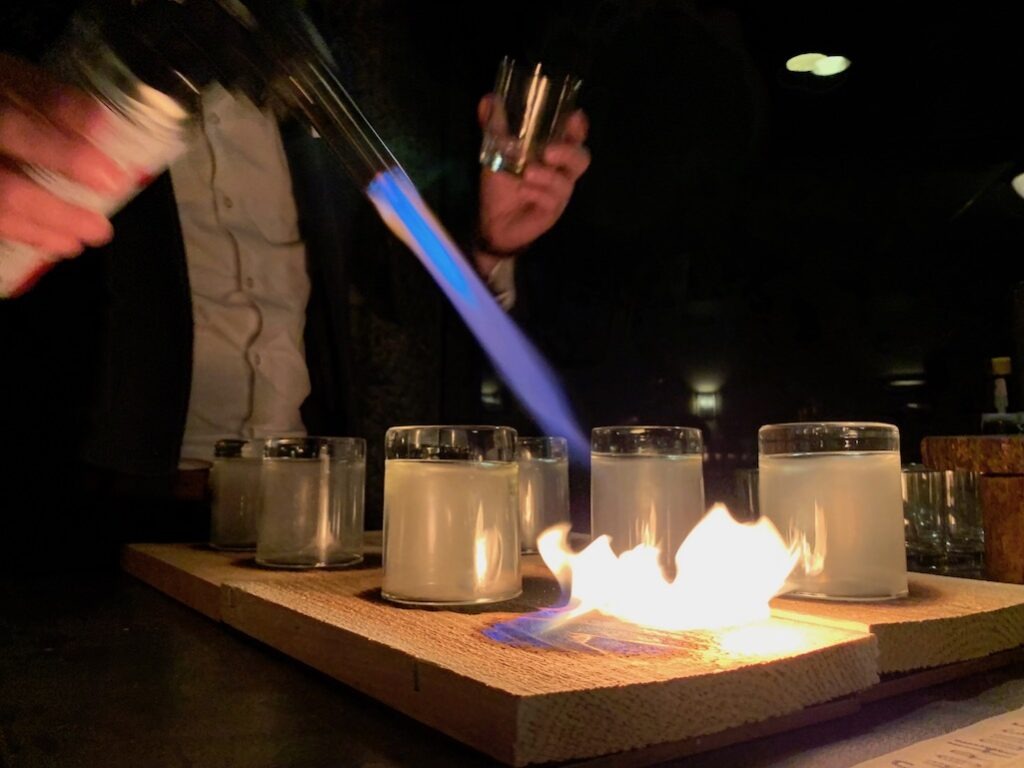 Grand Geneva not only has a fabulous wine program, but they have some pretty tasty amped up cocktails as well. One that we tried paid homage to the classic Wisconsin Old-Fashioned that we love so well. But it did so with some high-level Bulleit and a smoked glass rim. We had fun watching the preparation, so not only did we get a fabulous cocktail, which went perfectly with the dry aged ribeye, but we got to enjoy a bit of entertainment as well.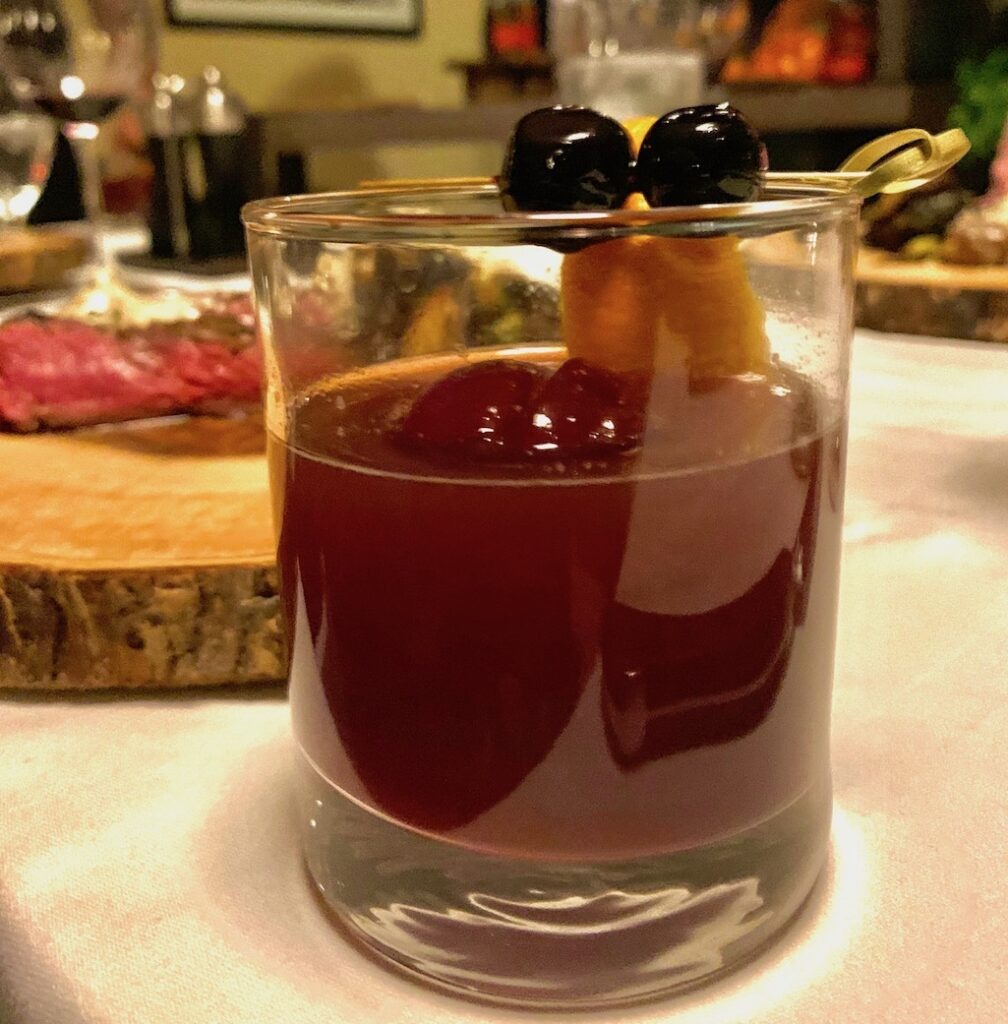 High Energy And Unwinding
Chef Nelly's new menu is infused with his high energy, infectious love for culinary creativity and brilliant flavor blending. He creates dishes that are fun to see and even more fun to taste and enjoy. We just got a sampling of the items that will be coming out of the Grand Geneva ChopHouse. We're sure that there will be much more to come all around the many kitchens at the Grand Geneva Resort.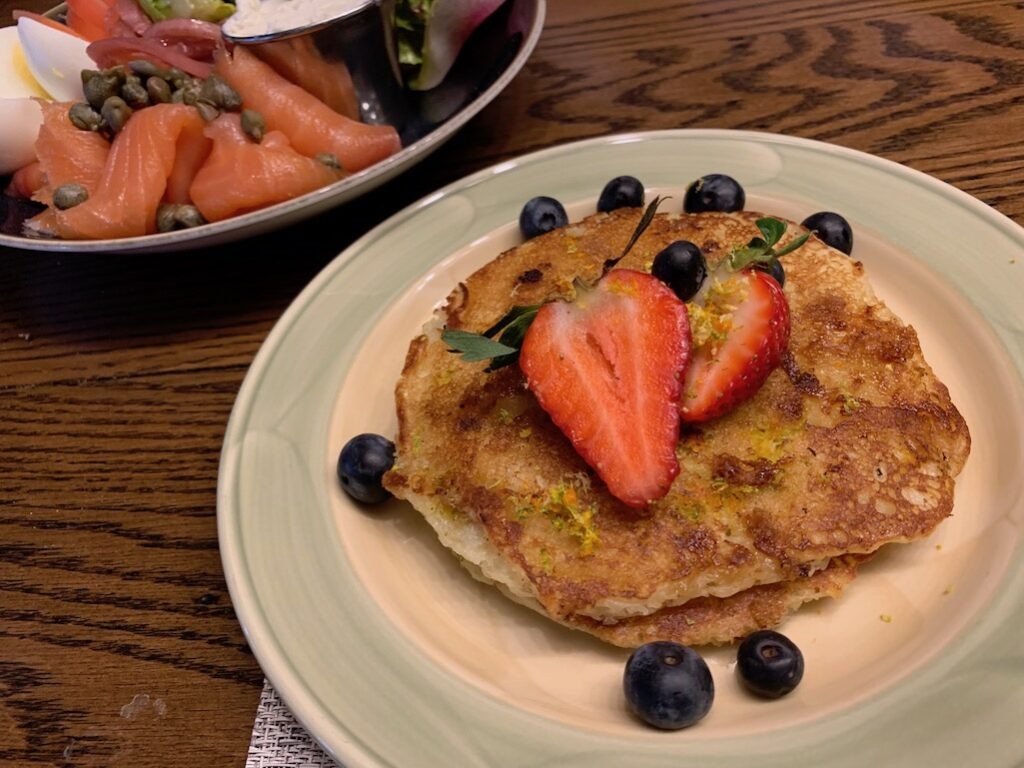 Grand Geneva Resort & Spa is a great place to take the family, enjoy the many restaurants, the local attractions and the many amenities of the resort itself. Remember that if you're looking to pamper yourself a bit, Grand Geneva has a spa that offers some great services to help you unwind. You'll discover a number of unique massage services such as the farmhouse fresh massage incorporating seasonal ingredients, the lava shell massage, the hydration ritual and more. You can also go for a full body treatment, facials and skin care, whatever your mind and body would like.
More To Love At Grand Geneva Resort & Spa
We just touch on two of our great loves – eating and unwinding. But the Grand Geneva offers so much more no matter the season. Skiing and golfing, swimming pools and waterparks, salons and fitness centers are just the beginning. You could easily immerse yourself in this tasty retreat and have plenty to see, taste and do.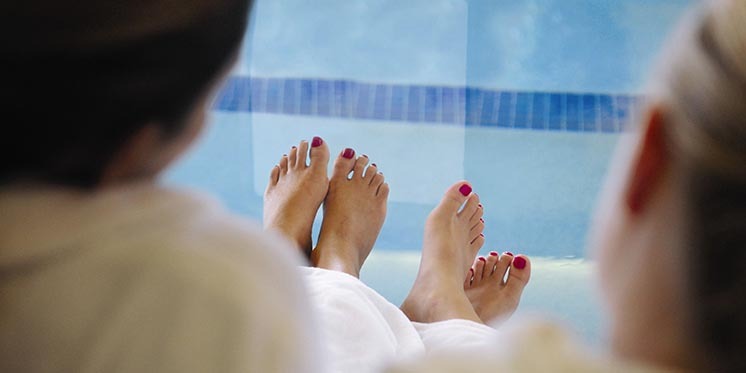 If you visit Grand Geneva, you will definitely want to try the delicious new offerings from Chef Nelly Buleje. Not only will you taste the freshness and quality of his ingredients, but we're betting you'll also taste the love and excitement he brings to every dish. We know we did. It was really fun to meet him and share the vision and passion of a chef coming back home to share skill and inspiration gathered during his culinary journey. We think you'll have fun there too. We expect even more great tastes to come out at the Grand Geneva Resort and Spa restaurants, and we can't wait to try them.
To find out more about Grand Geneva and to make reservations for a stay or for dining check out grandgeneva.com.
We were hosted at Grand Geneva, as always all opinions are our own and reflect our personal experiences.